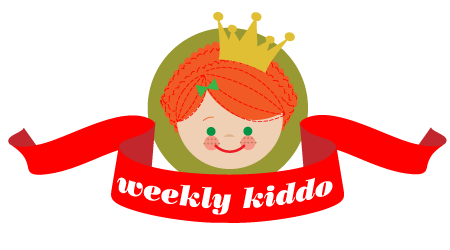 Howdy, howdy pals, it's time for this week's kiddo cutie—Ingrid. This little sassy pants is two years old and lives in mah loverly homestate of Michigan. Her mama Amber is one of our fave readers—and an awesome commenter, thank you very much—so I'm super excited to show off her sweet little girl. Amber dresses her in a combination of vintage and new, but most awesomely she makes a lot of Ingrid's clothes herself. Since we have clearly established that I am the NON-sewing half of Modern Kiddo, I am always impressed by this. Let's have a lookie at the super, adorable Ingrid!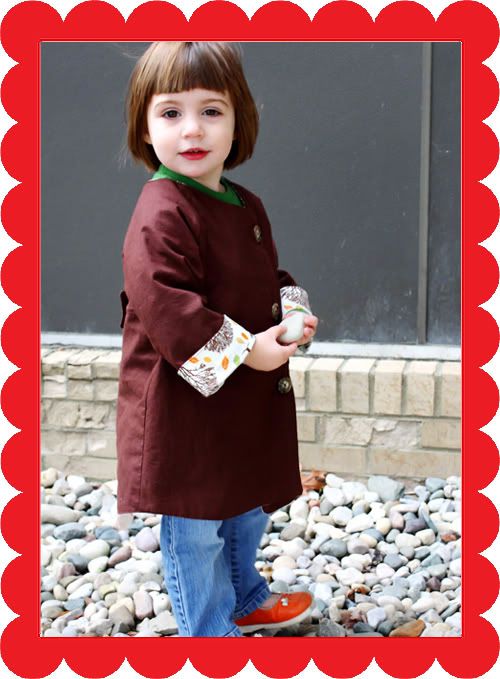 + Mama-made coat (with amazing lining) from a pattern by Heidi and Finn
+ Orange shoes, See Kai Run
I love these two cute little vintage dressies too. You kinda can't go wrong with smocking and gingham, right?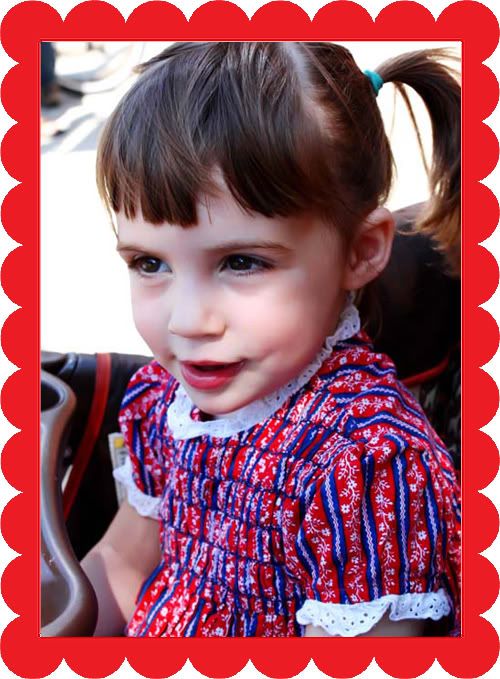 + Vintage dress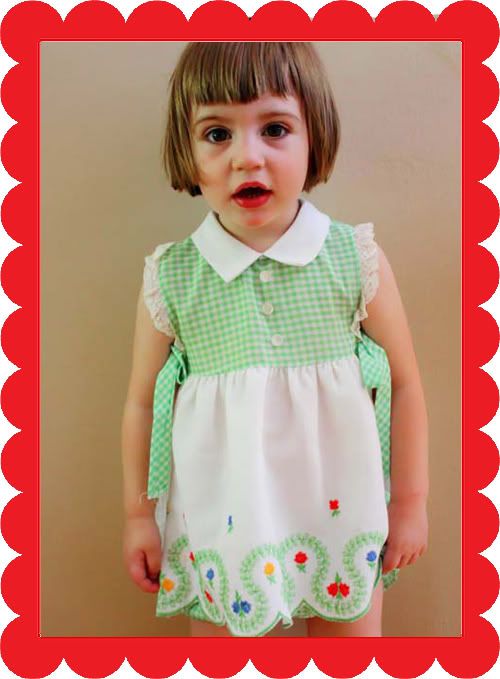 + Vintage dress, from LishyLoo Vintage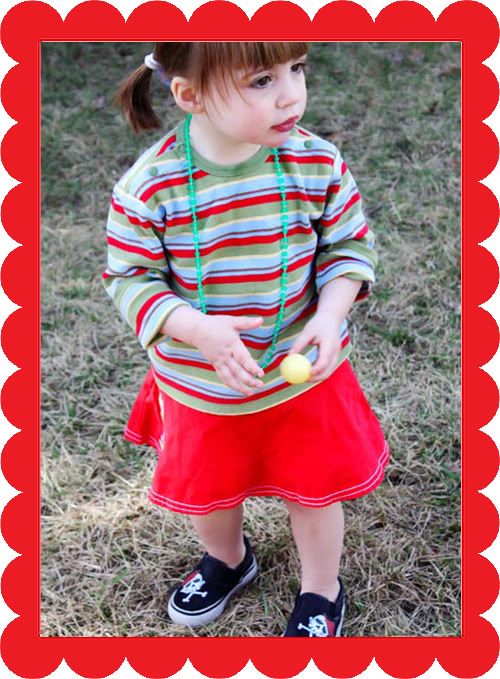 + Striped shirt, LeTop
+ Red skirt, Gymboree (a hand me down from Pippi and Heather of 3RingCircus)
+ Pirate shoes, Airwalk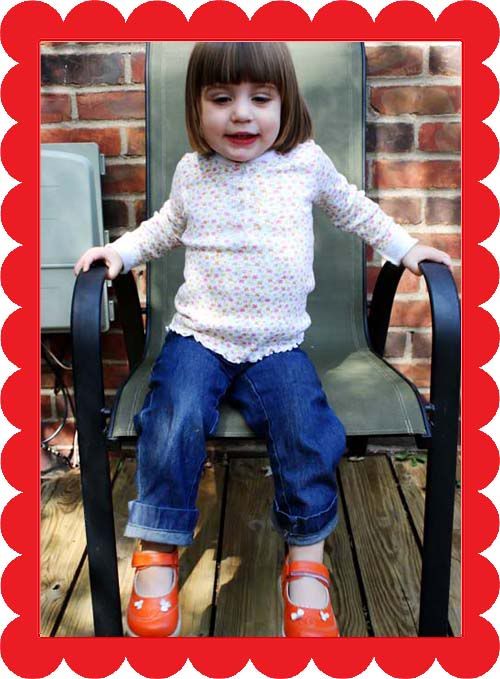 + Orange shoes, See Kai Run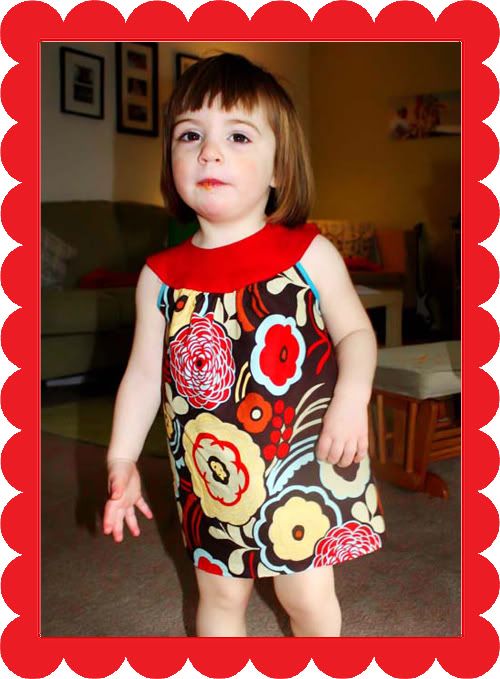 + Another super handmade dress from her mama
Ingrid is a total sweetie. She loves music and her favorite band is Yo Gabba Gabba—she just saw their live show and is very proud of the special Yo Gabba tote bag that she got. She is an animal lover—cows, horses, goats, you name it—but her best pal is her dog Cody, who she loves to take  for walks by the lake. Ingrid also loves coloring, laughing, riding her tricycle and avocados. Mmmm. Avocados. Ingrid, you are my kinda gal.
Amber, thanks for sharing this super adorable little girlie with us!