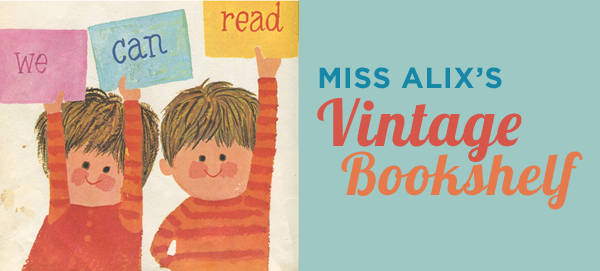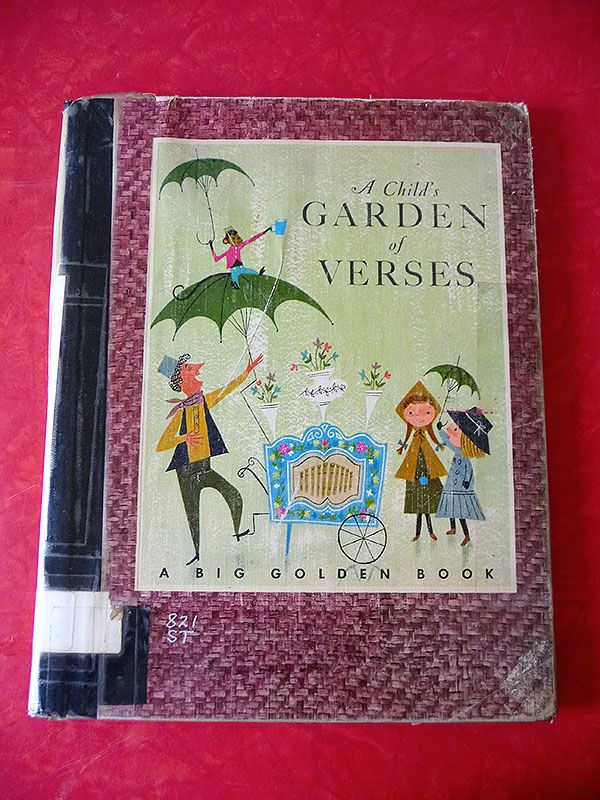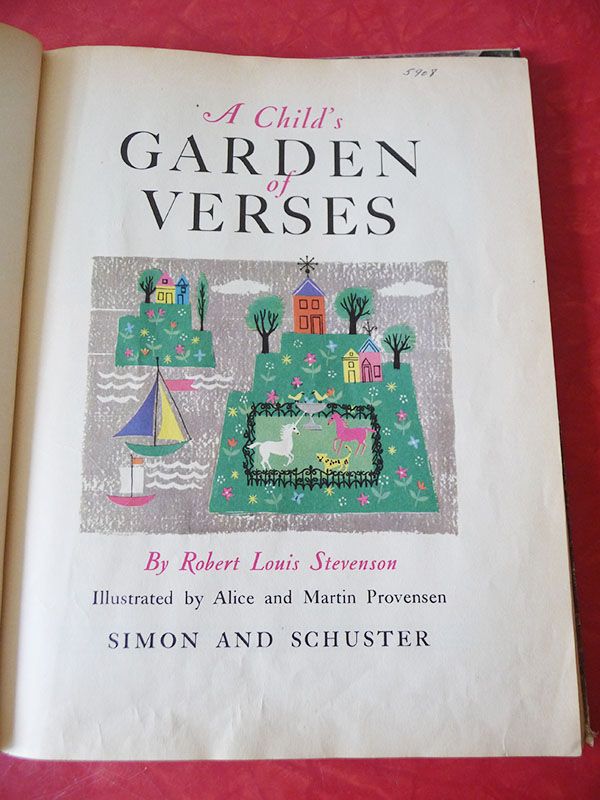 Oh the things you can find if you just keep your eyes peeled! The inside of this old library book was stamped DISCARD! Which was probably how it found its way into the book bin at our local thrift store. The cover was well worn, but often these are the books that contain the greatest treasures.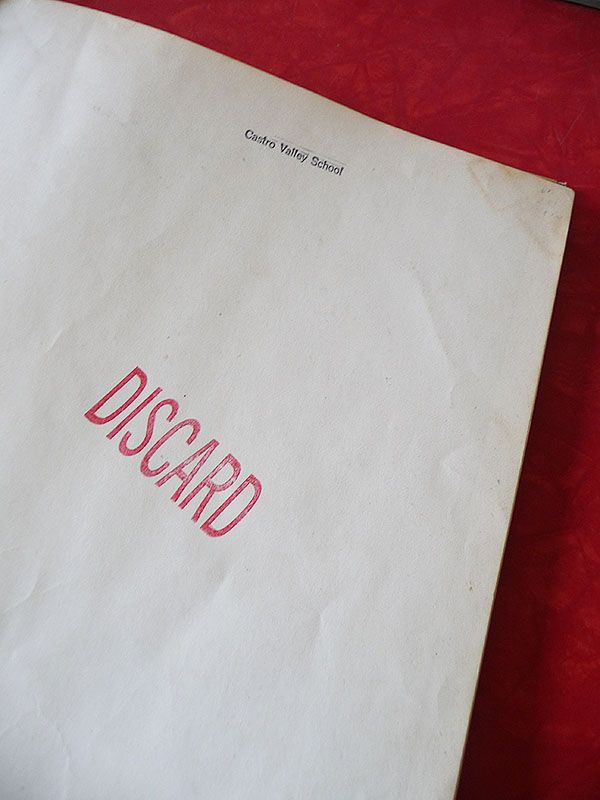 One peek inside the well-worn cover reveals a treasure trove of beautiful illustrations by the infamous Alice & Martin Provensen. (You can read a little more about them here!) Let's take a look!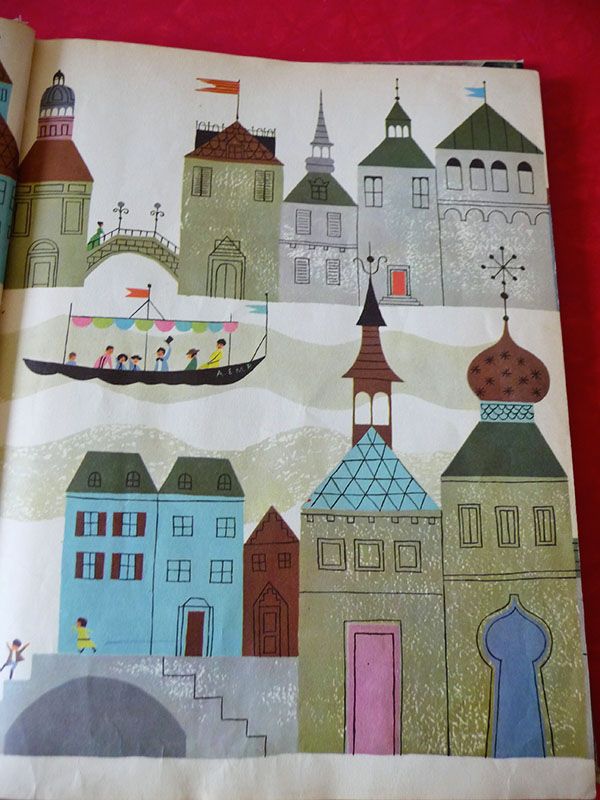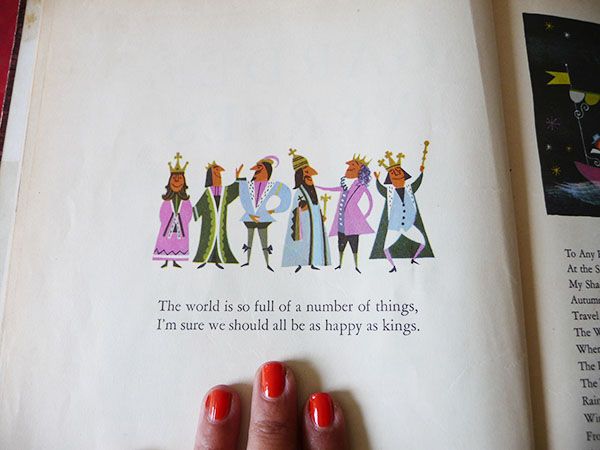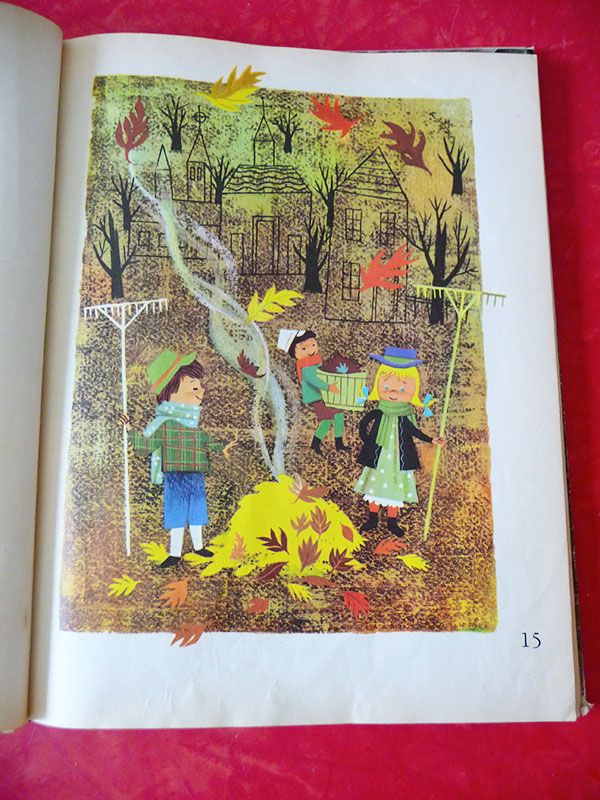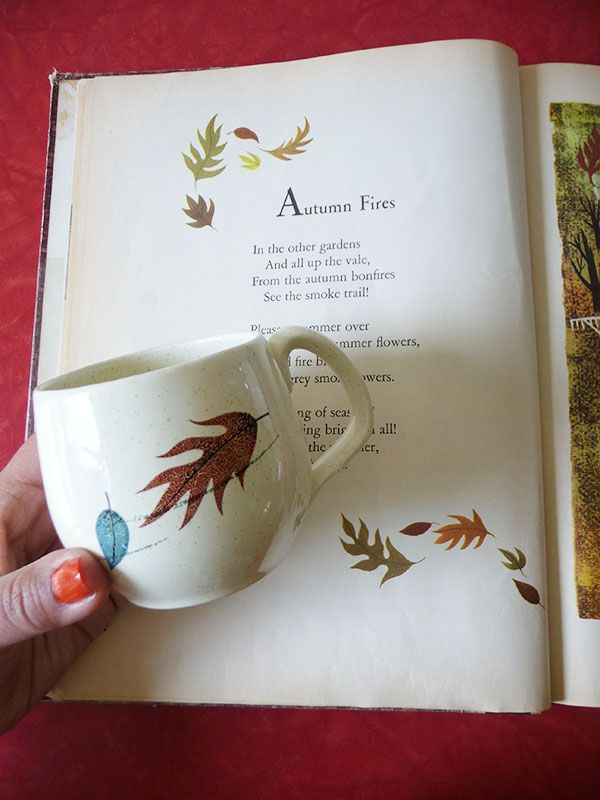 Hmmm….don't those leaves look familiar???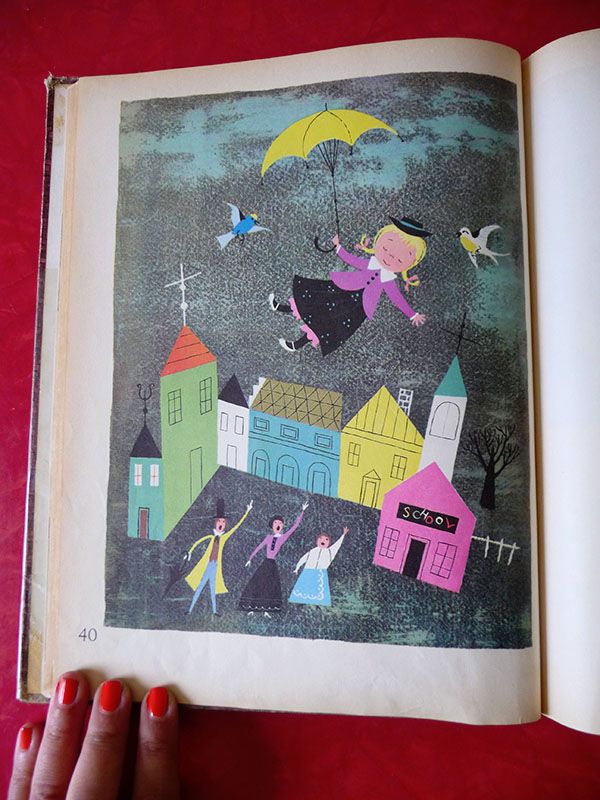 Here, lets take a better look at those beautiful drawings: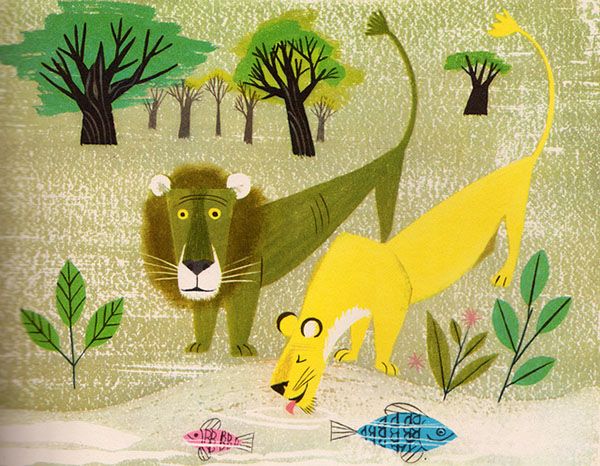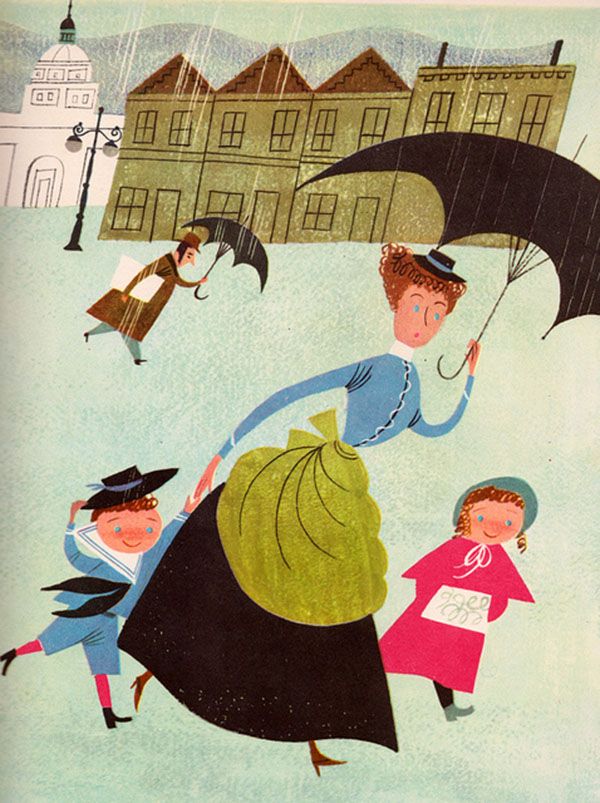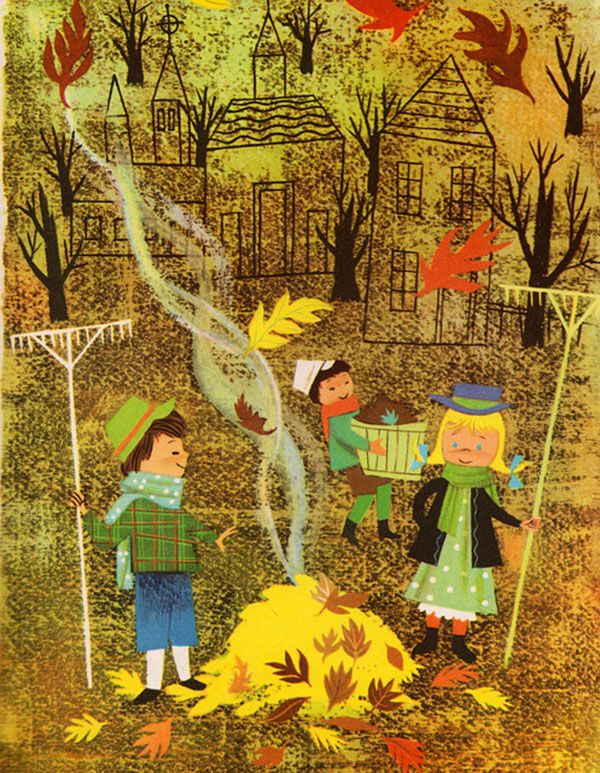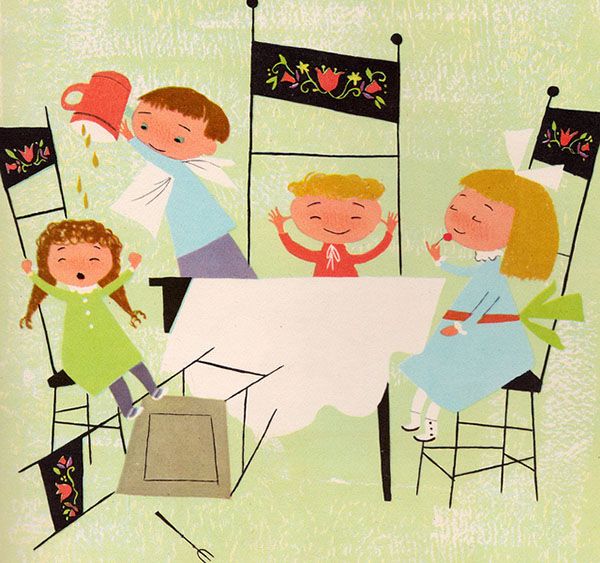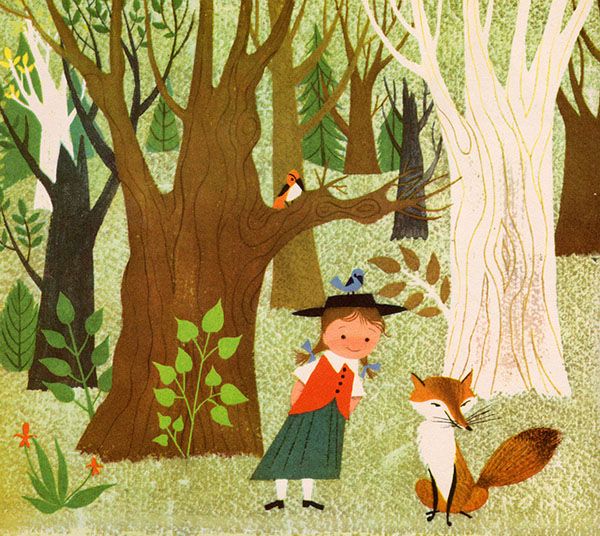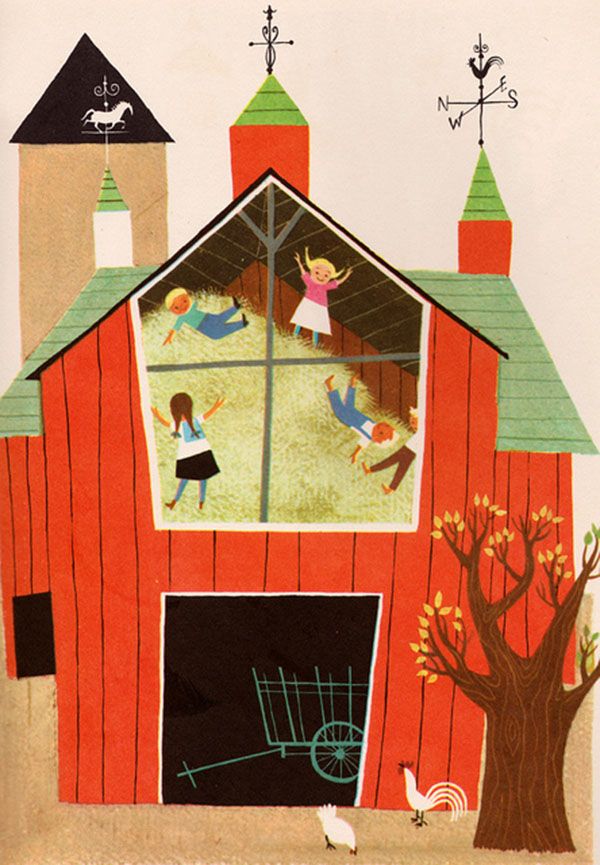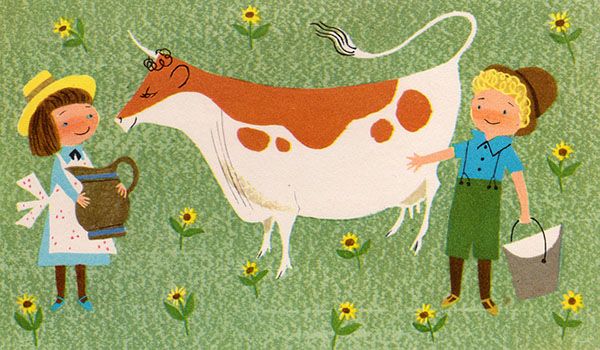 Aw, that little curley-haired boy reminds me of Wolfie….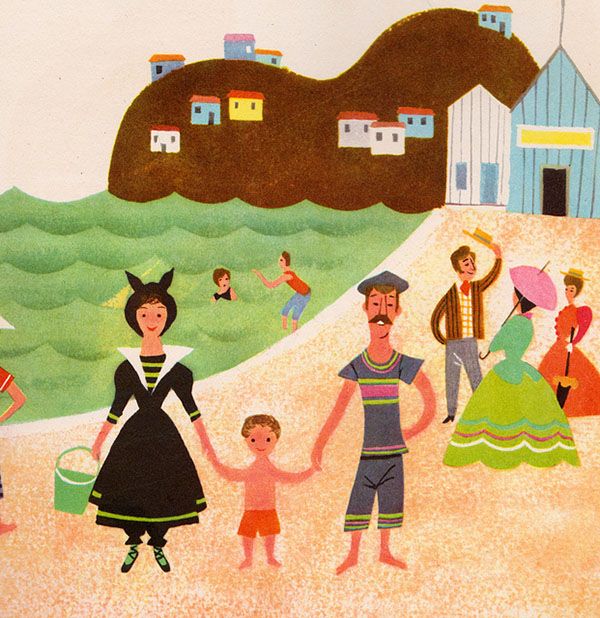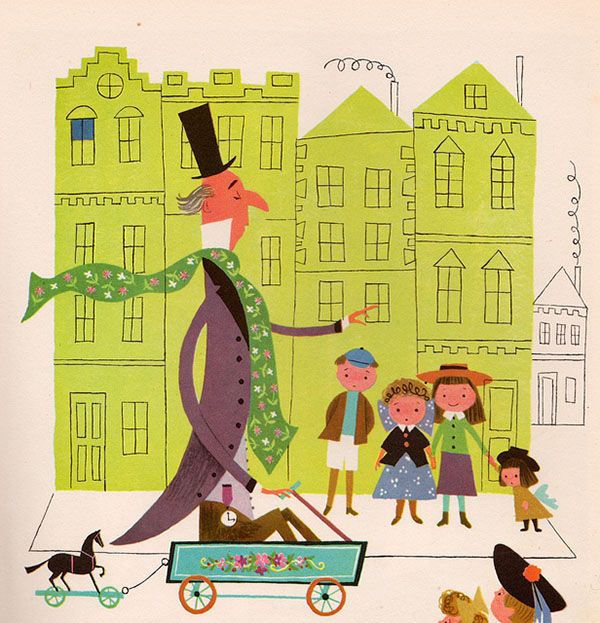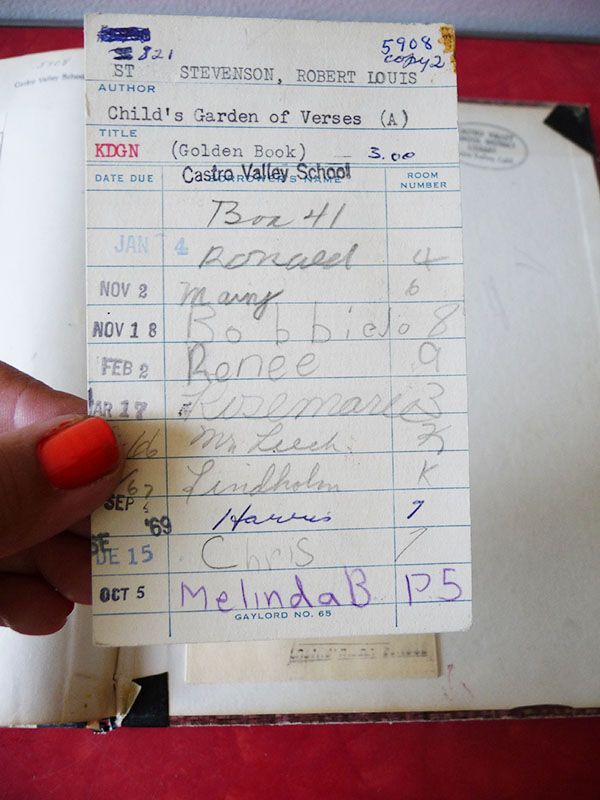 Yay for well loved library books!
A Child's Garden of Verses – by Robert Louis Stevenson, illustrated by Alice & Martin Provensen (1951).