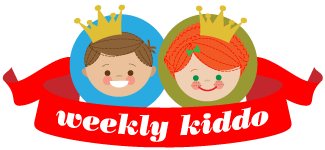 UPDATE: MODERN KIDDO IS PERMANENTLY CLOSED.
Despite having been dormant for many years, we are still inundated with requests and notes wanting to contribute or collaborate. Alas, our doors are closed. To make things easier on everyone, we have removed our contact info. Thanks for your support! We loved getting to know you all…
This is it folks! The original Kiddo street style! We know there are a lot of awesomely cute kids out there, so this is your chance to show 'em off. Every week we feature a different boy or girl with a groovy sense of style. Keep in mind this is all in good fun, so we're not looking for professional shots or anything! Here's what we need:
1) Photos of your son or daughter, age 12 months-10 years, looking their most adorable and stylish.
2) You may submit 4-9 color photos. Please show your child from head-to-toe or waist up in most of the shots (avoid headshots). We want to see their cute style! Also, don't forget to tell us where you got the cute duds they're wearing (either brand name or store).
3) We'd also love a brief blurb about them. First name only, age, city or state, and what they love! Â favorite foods, activities, games, animals etc etc).
Tips for Submitting Photos
1) No flash! Take photos outside or in natural lighting whenever possible. Flash tends to really wash things out.
2) Please make sure the photos are big enough. We are happy to make images smaller or crop them, but if your shot is too small it will get grainy when we enlarge it. To get a little techy on ya, our photos are cropped to 500 pixels wide.
3) Don't worry if you think your photos aren't snazzy enough, we'll polish 'em up and make 'em purty.
4) We have had an overwhelmingly awesome response to this feature, so there will probably be a few Kiddos in the queue ahead of your child. We appreciate your patience.
That's it! We can't wait to see your cuties. Please email us at: modernkiddo .com
xoxo
Alix & Dottie