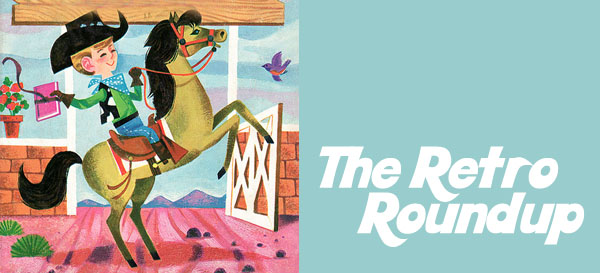 If there is one thing that we know and love at the ole ModernKiddo headquarters, it is a good applique  on a piece of vintage children clothing. So I have picked out some of my favorites to share with you.  Enjoy!
Set your little girlie up for crafty success with this cutie patootie pink number!  From Etsy seller, Vintage Jane.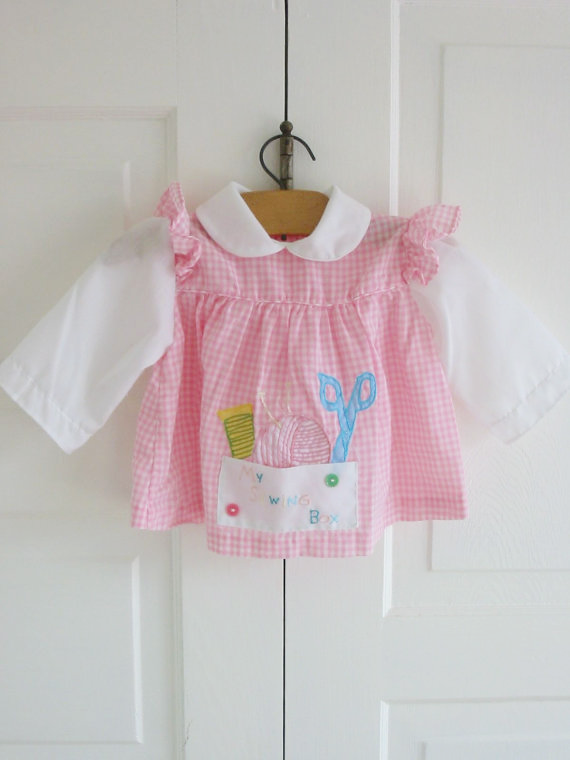 I love this red three spotted cow. Â To cute for words! From Etsy seller, June Reverie.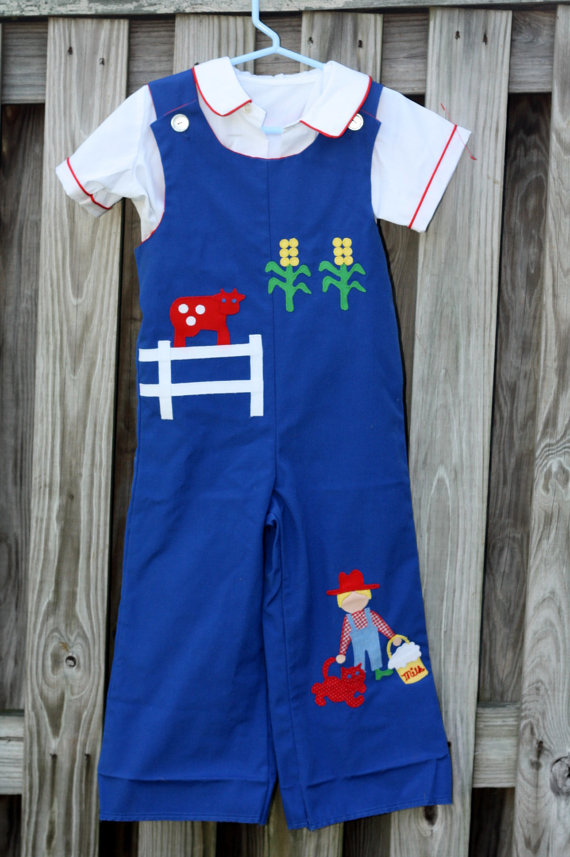 I love the sassy little stork carrying "baby" on these overalls. Tee hee! From Etsy seller, Fuzzymama, who just uploaded a ton of goodies to her Etsy shop.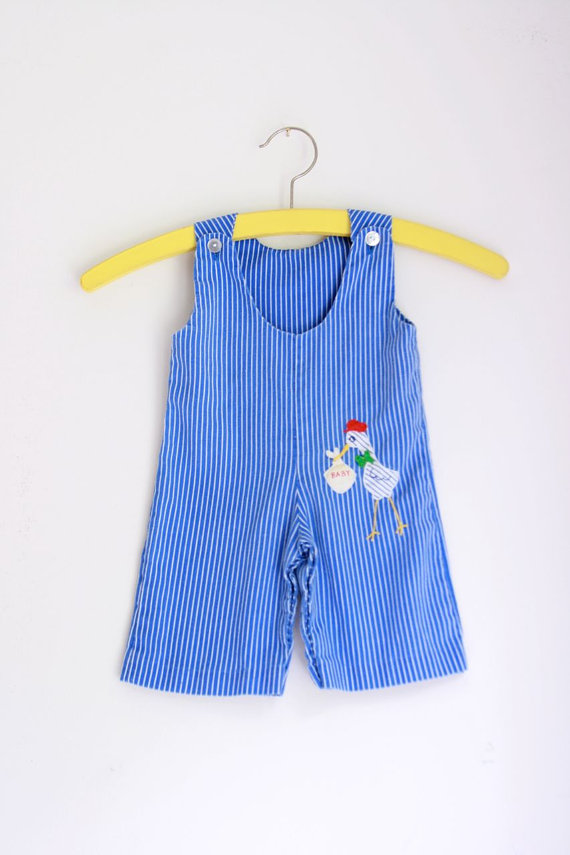 This little giraffe comes bearing flowers. From Etsy seller, Lishyloo!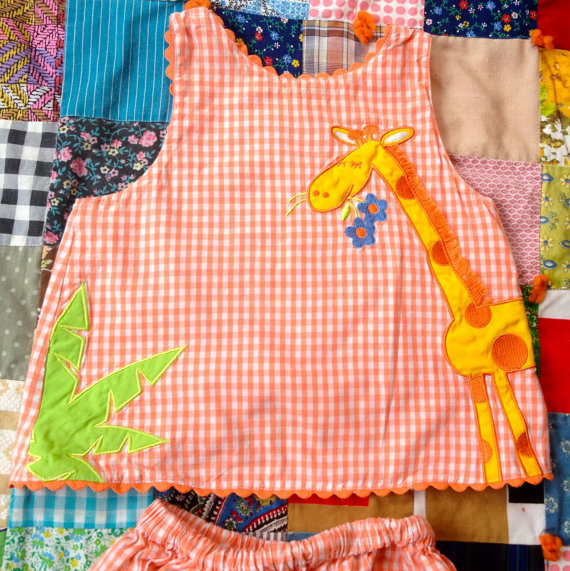 Which came first–the chicken or the egg? Who cares when you can wear this cutie of a skirt! From Etsy seller, Diaphanous Vintage.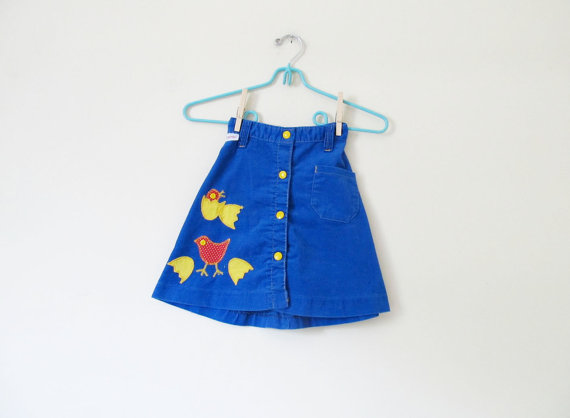 Check out this little French gingham piggie! Â So sweet! From Etsy seller, Pretty Tidy Vintage.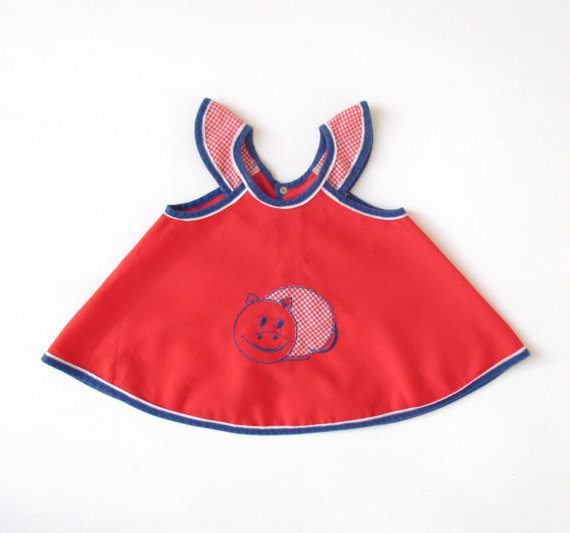 Ruffles AND applique? Why the heck not! Â From Etsy seller, RetroResurrection.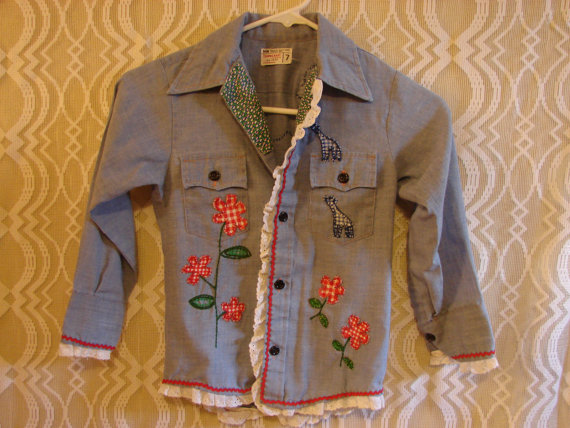 Sometimes, you just need a little bit of applique–like a snappy little seahorse on a sweater! From Etsy seller, Sweet Shop Vintage.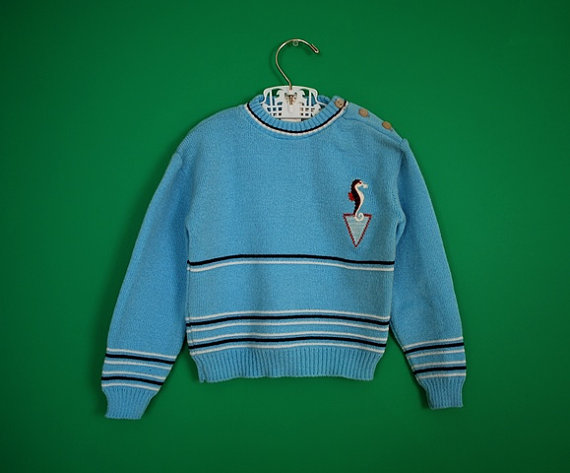 Sometimes just the applique is enough. Â Get this sweet patch to add to your kiddos coat to simply tell it like it is. From Etsy seller, Antiques Galore Gal.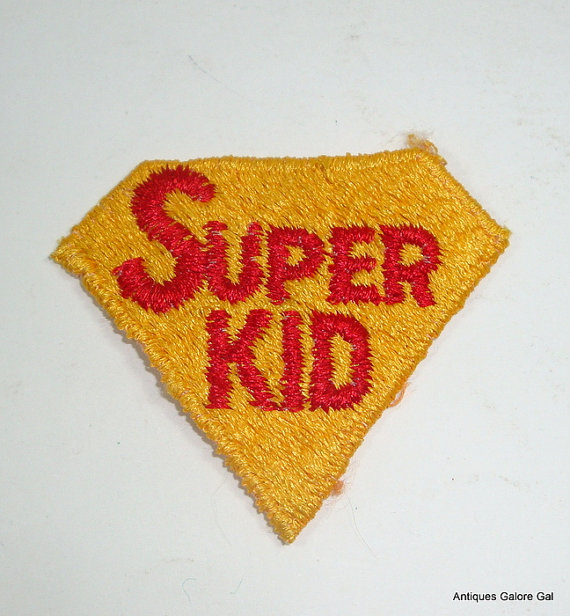 Or make your own 100 percent! The applique is included in the pattern. Sweet! From Etsy seller, Paula's Sew Nice.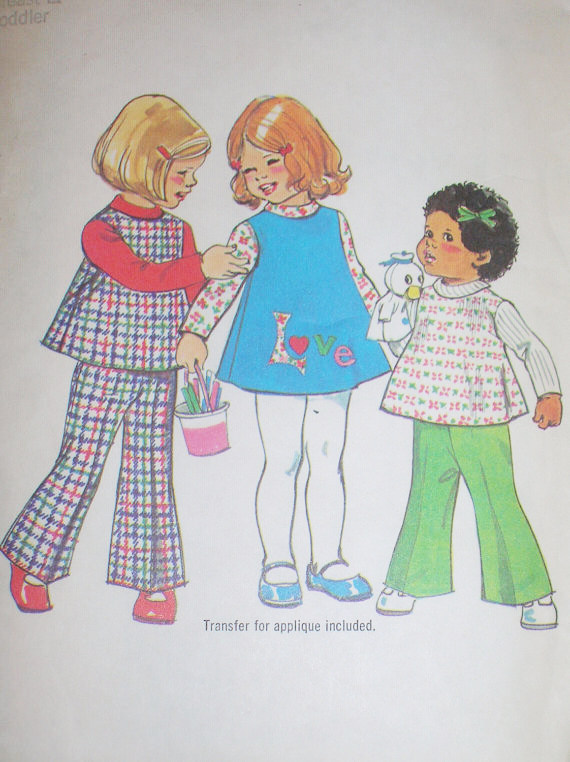 Happy Monday, folks!