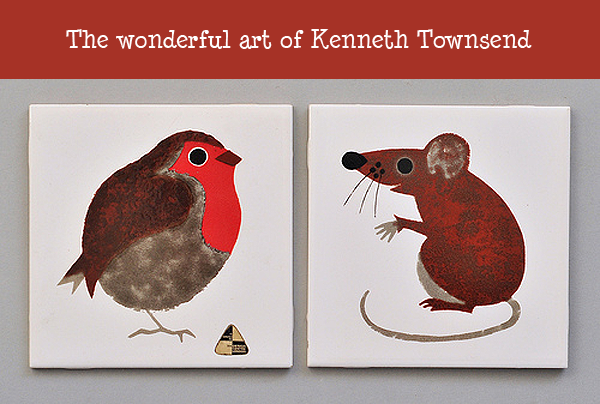 Have you heard Kenneth Townsend? I hadn't, but I'd seen these before.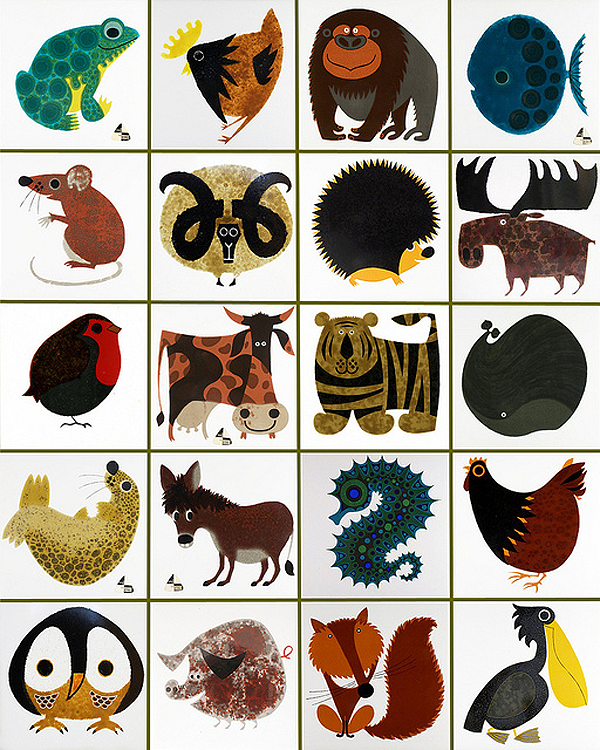 Aren't they wonderful?
Kenneth Townsend was an illustrator based in the U.K. and had quite a talent for making people smile with his art. You may not have seen his work in museums, but after all some of my favorite pieces of art aren't in frames. Instead you can find his work on tiles, on mugs, on games, on cloth and definitely on people's minds as his popularity grows today.
Kenneth Townsend worked with companies like Hornsea Pottery where he came up with that delightful menagerie series of animals you saw above.  Man, are they cute.  Here are other fine animal tile goodness!
Wouldn't they be great in a kid's bathroom? Perfection.
His glass tile and shallow dish pieces he created when working at Chance Brothers could make any anglophile smile!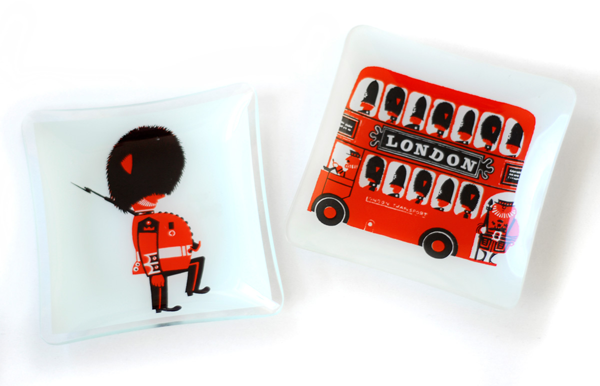 He even did some work in textiles for Cuckoobird Productions, where you might have seen this lovely lion!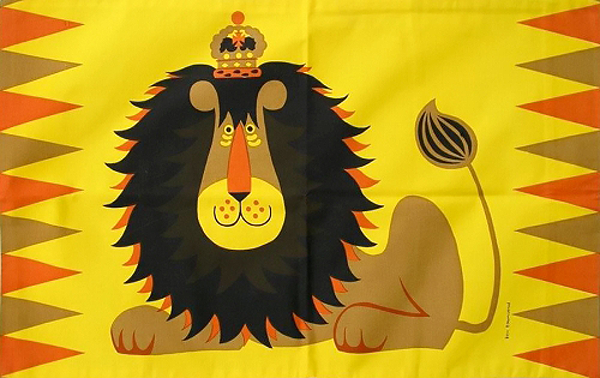 Kenneth Townsend's probably peppered many adults' childhoods as he was an illustrated for two game/toy companies, including James Galt & Co. Ltd, which we featured here awhile back.  I love this marble game Kenneth designed when he worked with Merit Co.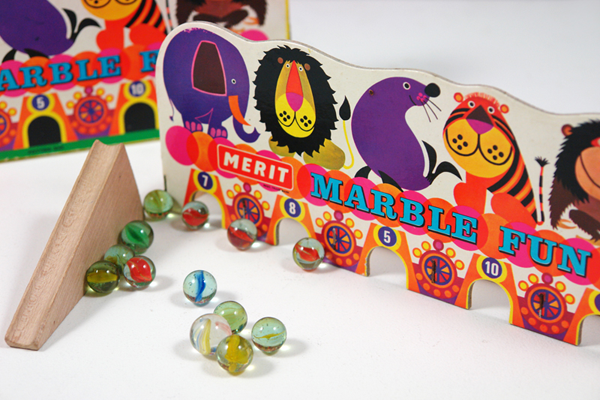 Here are some of the card pieces to his famous Galt matching game.

So next time you are about (especially in England) you may run across some of his work in a thrift shop! Be sure to snap it up!
Are you familiar with Kenneth Thompson? Do you have any of his art?