Image: Flickr user, Brianmoc, of my beloved Crane Beach in Massachussetts
Have you ever gone to the beach in the late fall/early winter?
Gone is the technicolor fun and energy that bounces through the air in the summer.  It is replaced with a cooler bittersweetness as the weather gets cooler.  I think the month of November brings out a different side of the beach. A more subdued and personal side.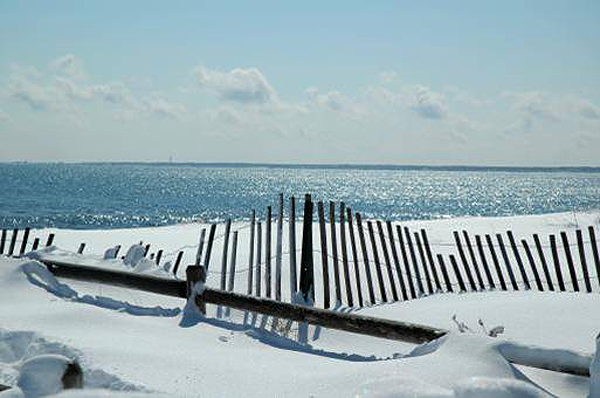 I love that winter beaches aren't as crowded.  Sometimes you'll find yourself completely alone on the beach, and it feels like it belongs to you. Only to you.  I think that it is only then that you truly fall in love with that sandy strip connecting with the water.
But the one thing that can mar those beautiful winter beaches more than anything else is an unsightly piece of plastic washed ashore. Sadly  nowadays, you almost can't take a walk on a beach without running into a piece or six of plastic garbage. That is why I truly appreciate when companies take a stance against all that plastic. Whether it be using corn-based , biodegradable plastic containers for your salad or wrapping your goodies with newspaper instead of those little foam peanuts.
One company that is doing something different is Method. Our friends at Method took it one step further, sending each employee over a year's time to Hawaii to clean up a certain beautiful beach that is constantly inundated with "ocean plastic. You know, those misc. bits and pieces of plastic washed ashore, like that plastic fork used back in 1981 or that plastic ring holding together a six pack of soda in the seventies.
And instead of just tossing all of that plastic, Method has collected it and used it to create the world's first bottle made with a blend of recovered ocean plastic and post-consumer recycled plastic. And I got say, what a bottle!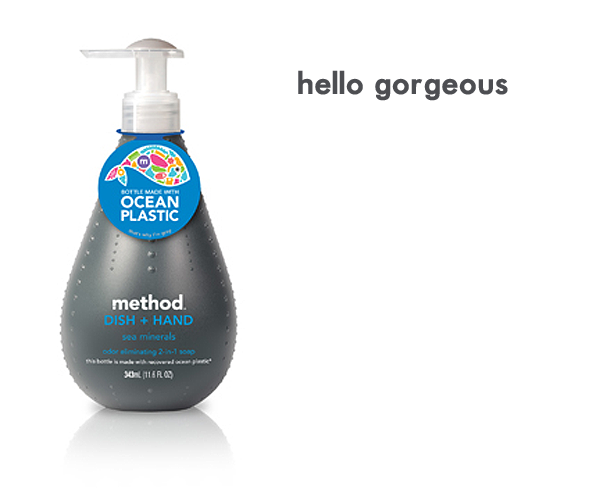 This is just divine, isn't it?  Muted gray (thanks to the natural color of the cleaned plastic pellets) with a lovely nod to a sea anemone.  I actually bought this soap (only available at Whole Foods and Methodhome.com) as a little prezzie for my interior design friend and she fell head over heels for it.  I think you will too. Another cool thing about this Method product is that it is a hand and dish soap—so you only need to buy one bottle. Huzzah!
For a bit more about the unusual story behind this unusual soap, check out this great video Method made.  Makes me love these guys even more!
I hope Method starts a trend and more companies follow suit using ocean plastic. Because our beaches in winter (or actually any time of the year) deserve to be plastic free, leaving more room for us to enjoy.
Are you a fan of winter beaches?
This post brought to you by:

but all opinions are always our own. To read more on Method's green practices, ingredients and philosophy, go here.