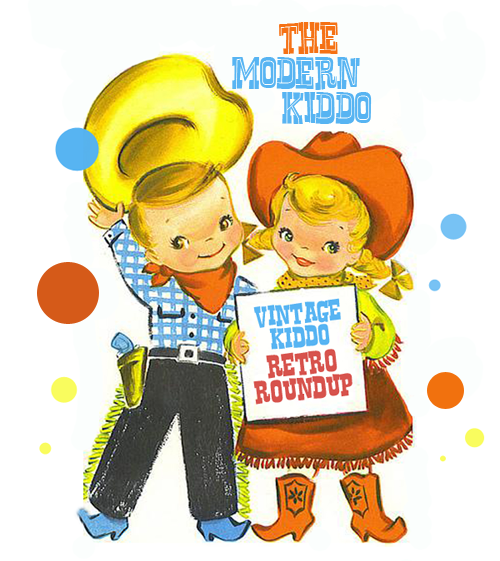 Hi hi folks? Did you have a wonderful weekend? We did! Full of lots of snuggling with the Peach and just happy to be home with my wee family after five days away from them.  But in between all of the fun, I did of course find some goodies to share with you all! I hope you like 'em!
Yellow is such a grand color for little girls. And this little dress is such a keeper! From Etsy seller, Sweet Shop Vintage.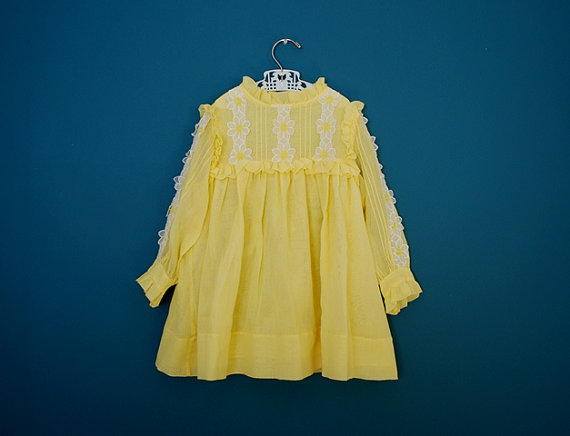 Couldn't you just see these jaunty little crewel friends hanging in a kid's room? From Etsy seller, Love Butler Vintage.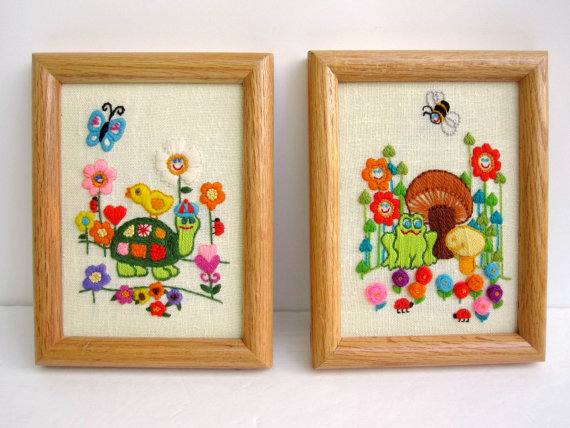 This little heart dress is such a lovely little treat! From Etsy seller, Olivia's Vintage Kids.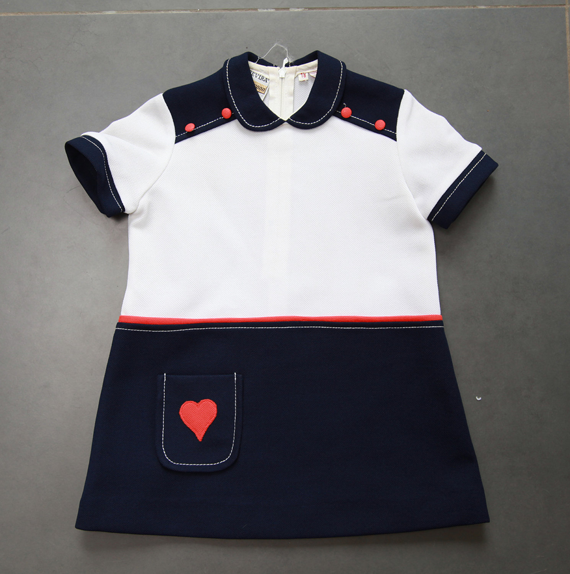 One more dress. But, oh–what a dress!  Love! From Etsy seller, Family Thread.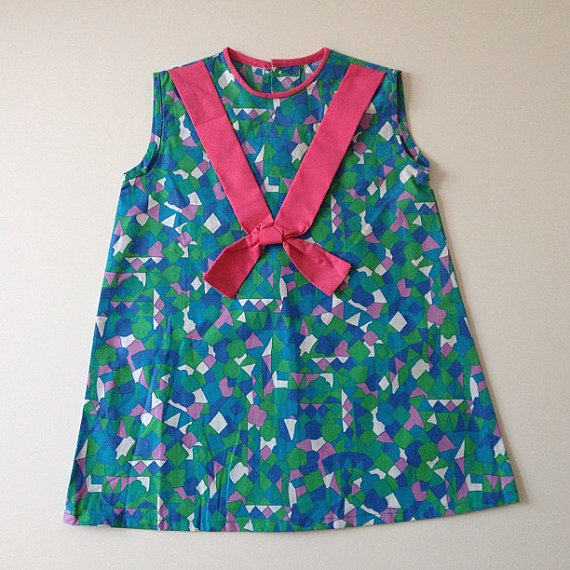 Oh, that Snoopy!  From Etsy seller, Kristendn.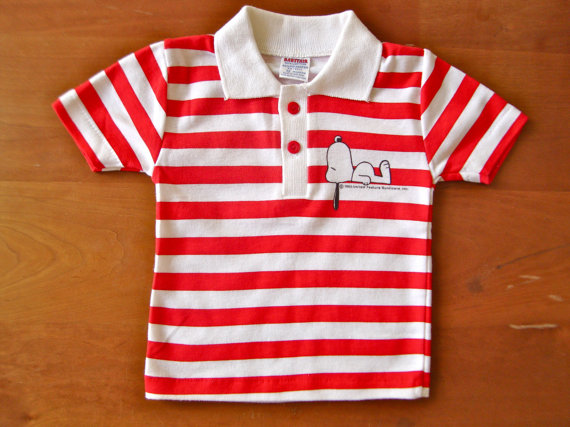 I am so going to do a piece on Serendipity books because I remember reading them a lot as a kid.  Do you? I didn't have these titles, so I'm rather intrigued… From Etsy seller, TwinkleTots Vintage.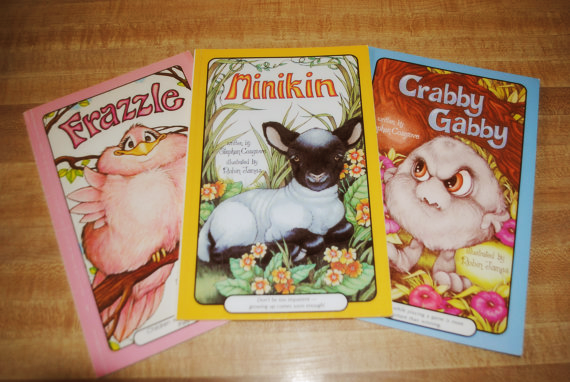 Oh, this sassy little elephant wearing a polkadot hat riding a skateboard. And the shirt is pretty sweet too. YEAH! From Etsy seller, Rags & Riches Vintage.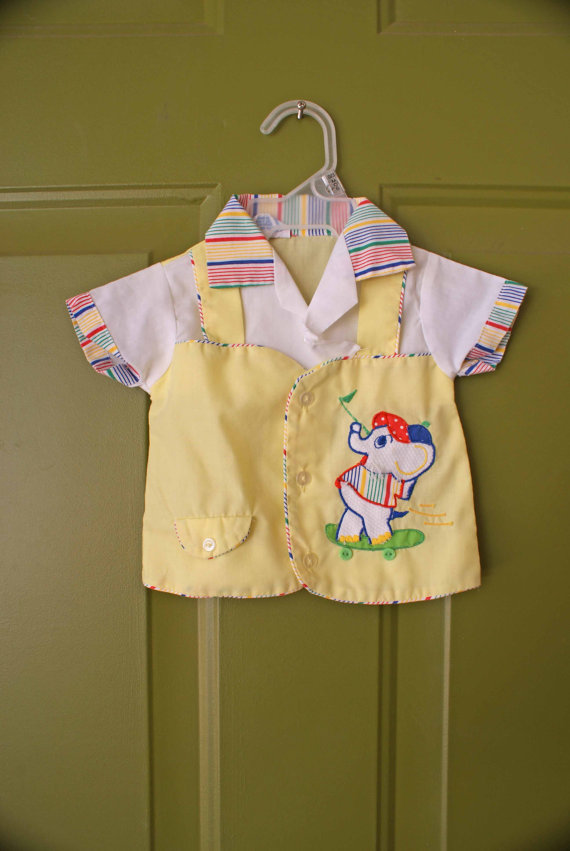 Tonight I start my first night in my new bowling league, so I'm featuring these beautiful game as my salute to my fellow team mates! From Etsy seller, UDA Kids.
This coat totally floats my boat!  From Etsy seller, Daisy Petal Vintage.
Lishyloo always has the best selection of vintage kiddo clothing at great prices. Like these dandy little vintage teddy bear shoes.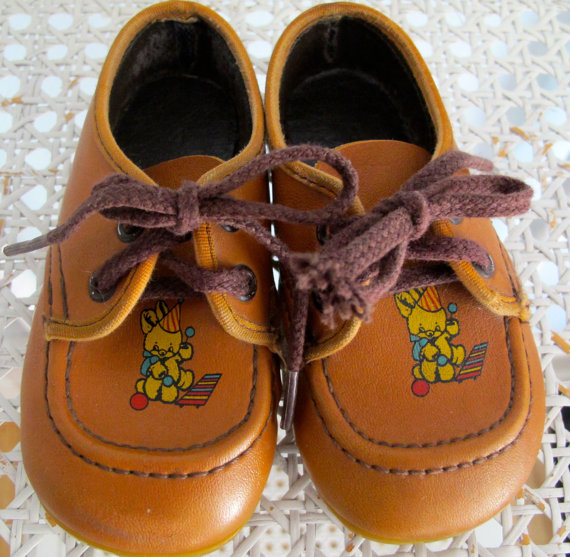 Happy Monday, folks!