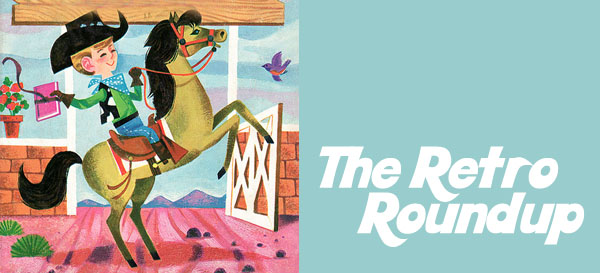 Hoo boy! What a wonderful wonderful weekend! I spend it going to two tiki parties and then Sunday with one of my dearest friends gabbing about everything and making life choices that are wonderful and oh just glorious. I hope you all had equally inspiring and joyous weekends. But of course I didn't forget about you! I found some extremely cute thing that I can't WAIT to share with you, so ON WITH THE SHOW!
How could you not choo choo choose these sweet train pants? From Etsy seller, Quirky Mugs!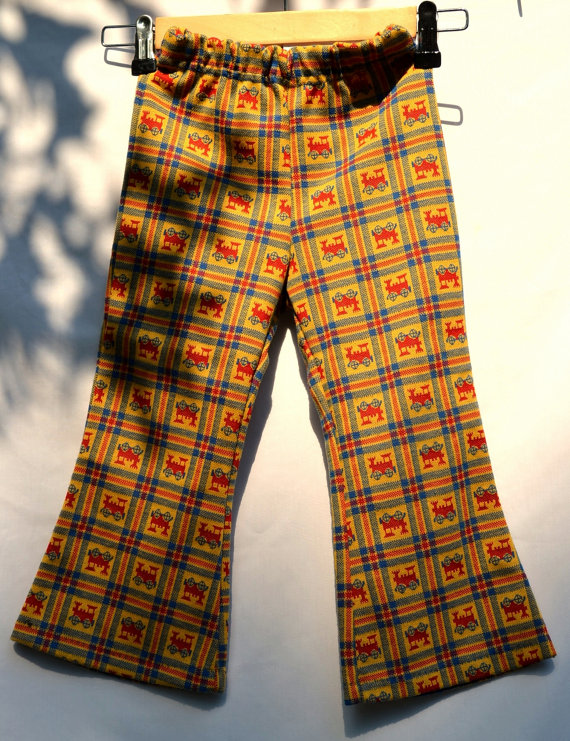 Do you have a bucket of awesome? Jeanine from Sweet Shop Vintage does in the form of this amazing Barbie box and clothes. OH YEAH!
Care for another bucket of awesomeness?  Well, here you go!  BOOM!  Super cuteness for your kiddo's wall.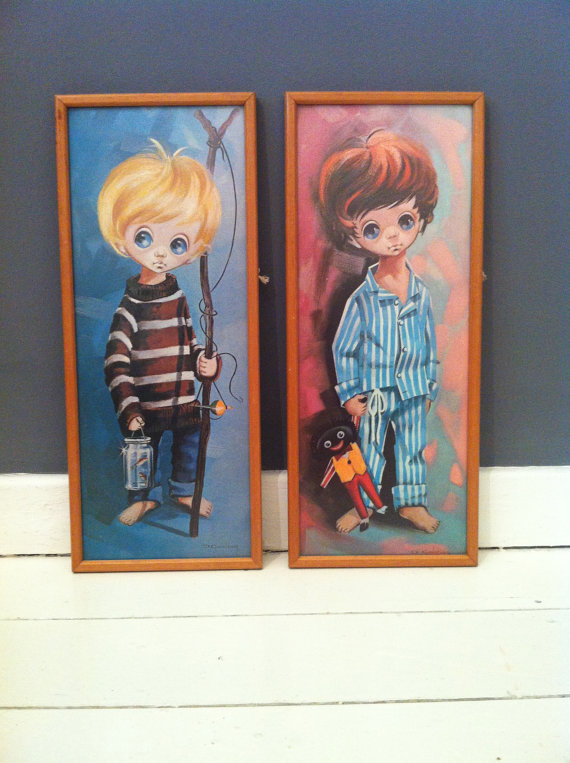 Whoo whoo would love this darling little owl pinafore? From Etsy seller, Breedbaby NYC.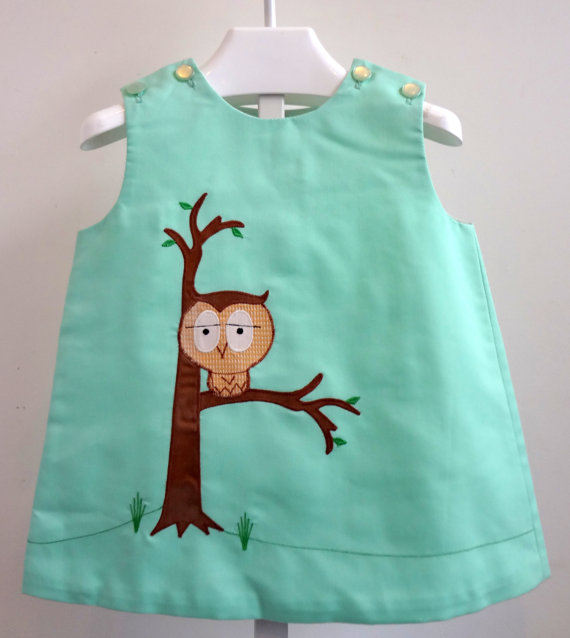 Why have only one elephant when you can have TWO.  And throw in a palm tree for good measure, why doncha? So sweet! From Etsy seller, Wee Little Ones Vintage.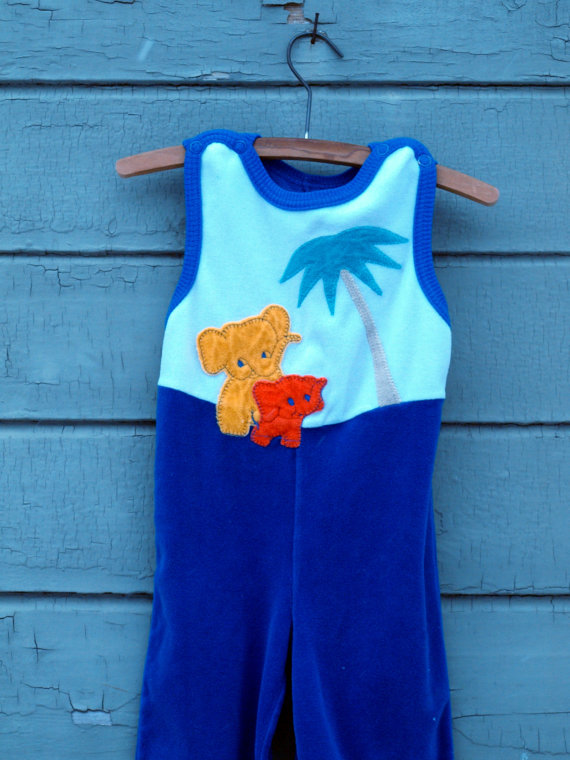 Ladies, the search is over for your the perfect swimsuit…Â  For your baby girl.. From Etsy seller , Noodle & Lou.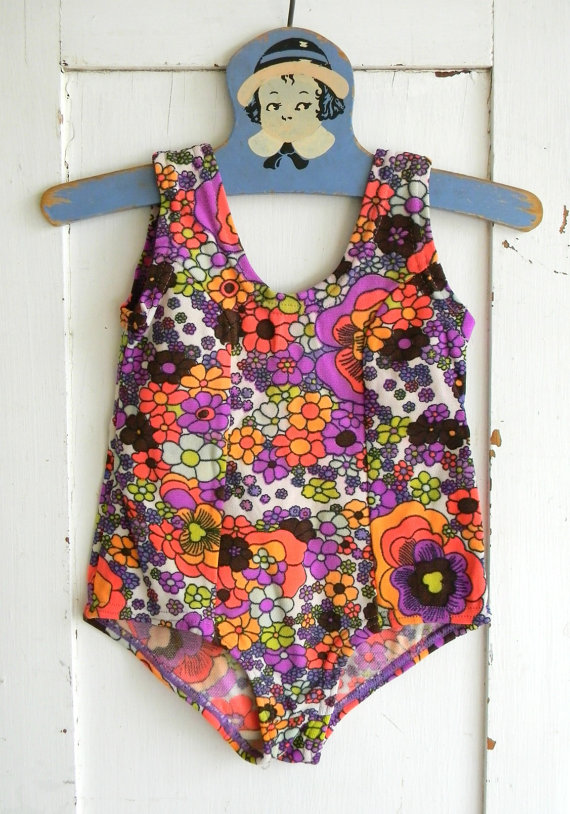 I can't help but list at least one tiki item every week until TikiOasis. And this week's cutie piece is from Storybook Retro.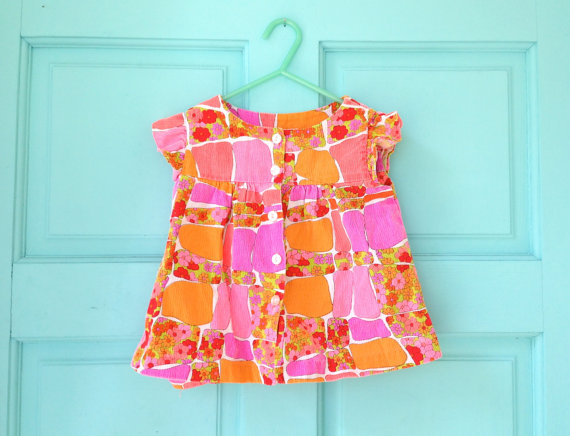 Why, you little stinker! I might get this one–it would be so much fun on a rainy day! From Etsy seller, Little Monsters.
I can never say no to hand smocked cuteness like this!  So sweet! From Etsy seller, Izzy and Ever.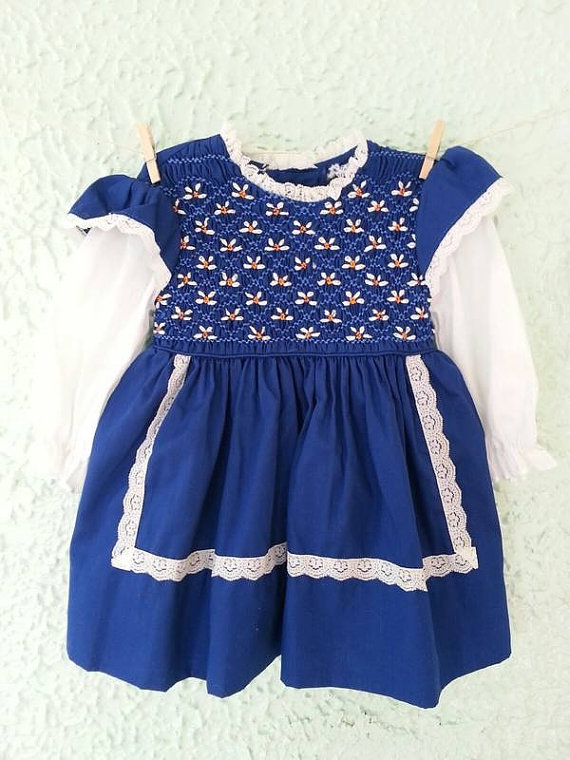 Oh man, I love this pattern on this boy's shirt. SO divine! From Etsy seller, Aesthetikara Vintage & Handmade.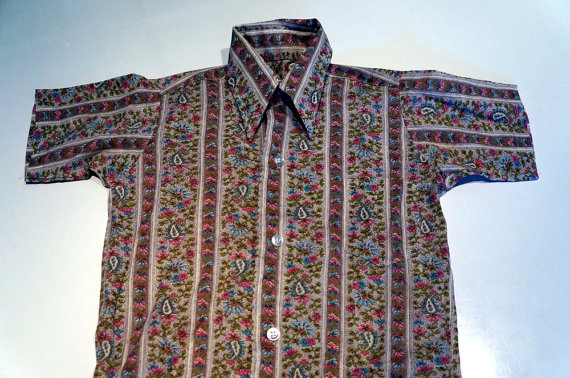 Happy Monday, friends!