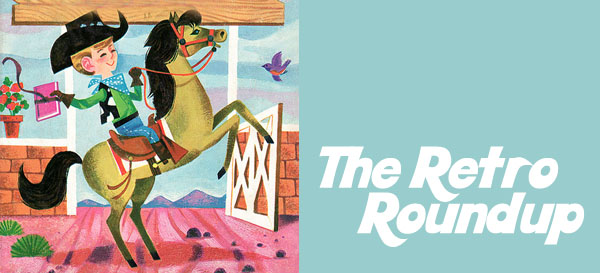 Last year Alix and I took our families to Tiki Oasis—a groovy retro weekender that is all about vintage tiki culture. One of the best things about Tiki Oasis is that the kids are welcome and the parents totally get into dressing them in amazing outfits! Like this little tiki baby romper.  From Etsy seller, 1 Sweet Dream Vintage.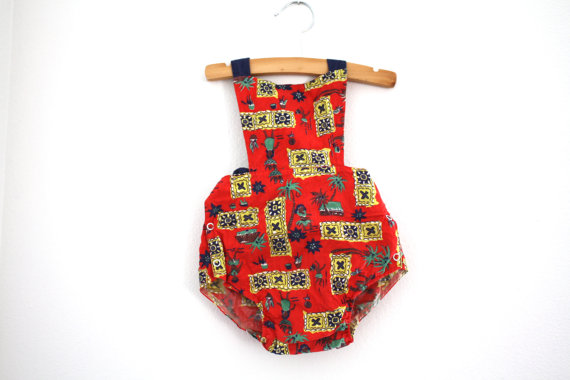 Did you know our girl Jenny (from the sadly defunct Frecklewonder) has a dandy new shop of vintage goodies called, Mikasa Su Casa.  Once again she has tons of awesomeness, like this wonderful jacket. We're so glad you're back!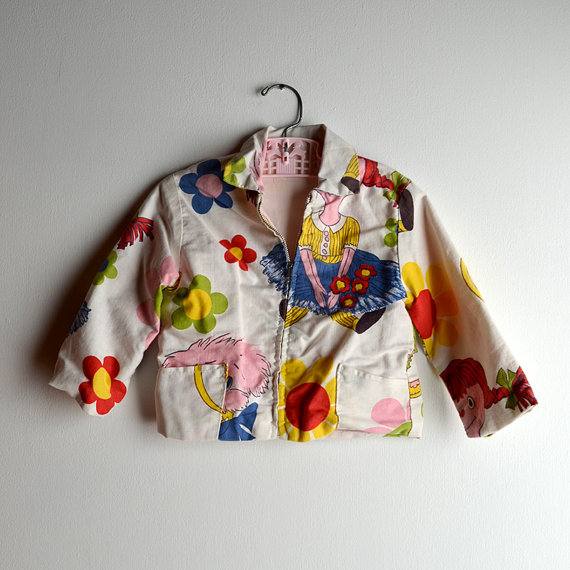 Paper dolls have the best outfits, amirite? Like that red jacket lined with fur number with matching hat. Sigh!  And the dresses are held on by magic, folks. MAGIC! From Etsy seller, the Apple Bobber.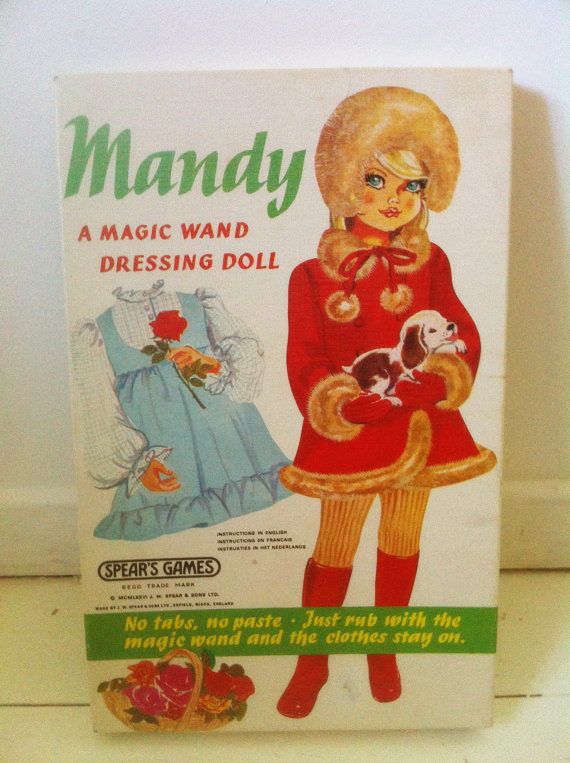 Any kid that gets to wear these great kicks would be in hog heaven. Get it? From Etsy seller, Retro & Me.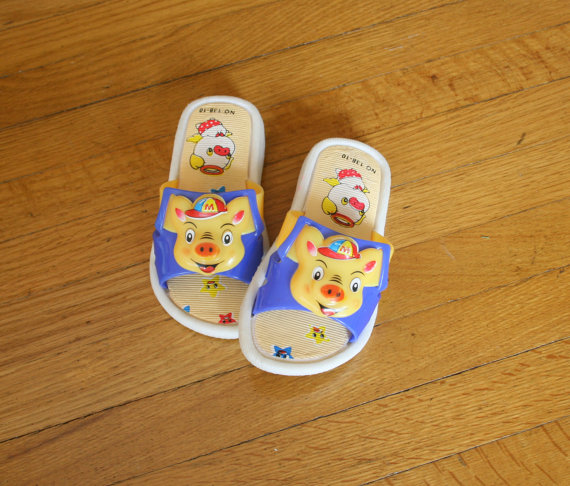 I'll have whatever this kiddo is having! And that would be the nifty yellow sports shirt.  From Etsy seller, Trucks and Dolls.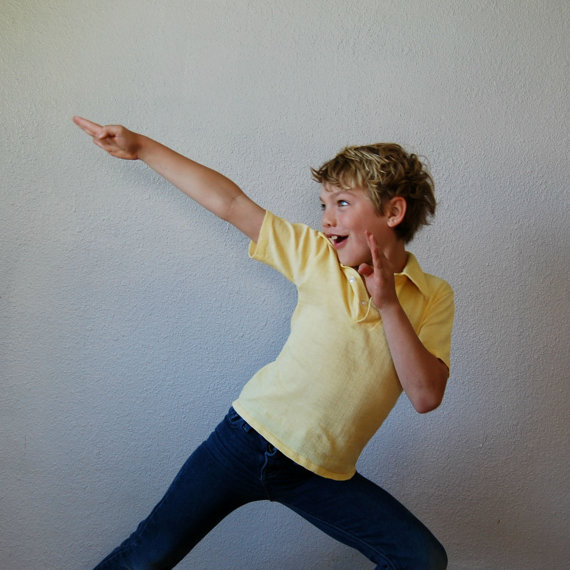 I have such a weakness for plaid in the summer. And this little sweet puff of a dress fits right into my heart.  From Etsy seller, Ethel and Effie G.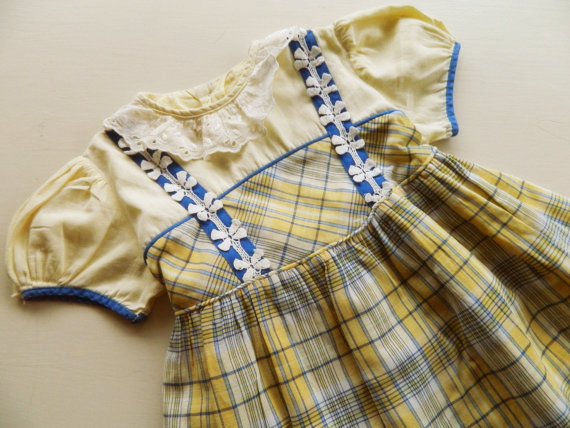 Would you check out this amazing vintage Russian yellow lion–ON WHEELS!  Yes! From Etsy seller, Two Red Suitcases.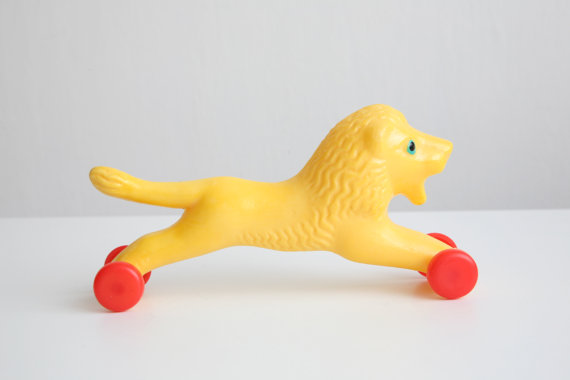 Here kitty kitty!  From Etsy seller, Jolly Friends!
ARGH! Mateys! Check out this pirate perfection outfit for summer! From Etsy seller, Bug & Bear Vintage.
Check out this french bit of summer perfection. Swoon! From Etsy seller, Jolie Mome.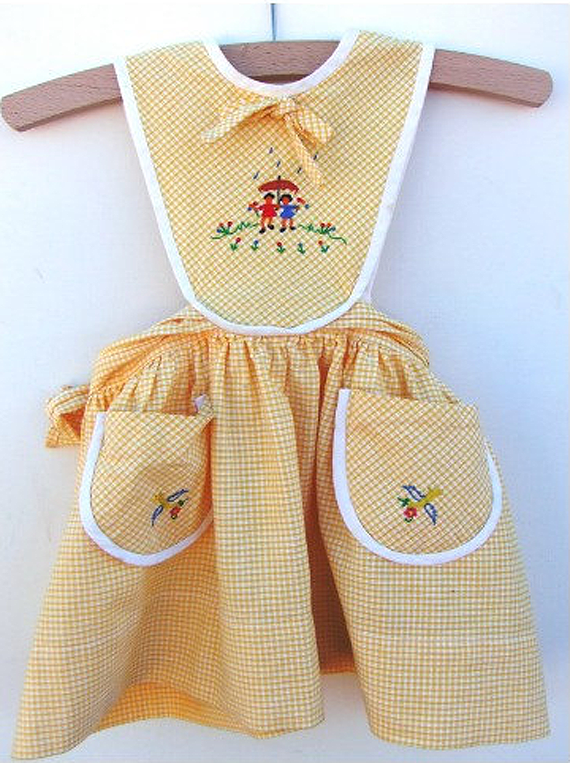 Happy Monday!