Friends, this has been quite a week! I was in jury duty and actually came thiiiissss close to being selected. For 2.5 days I was Juror #6….sat in the jury box, was interviewed by the defense and the prosecution. It was pretty exciting. I was a little torn, partly wanting to be excused and partly dying of curiosity how the case was going to play out. It was a very dramatic trial with a kinda creepy defendant (even his attorney would say things like, "Even if you think my client is weird. Even if you think he's got a bizarre lifestyle or seems unappealing….you must presume he is innocent!" Wow. Way to defend your guy!). Our jury panel had a host of intriguing characters too, including a totally sweet looking older woman who during jury questioning said, "Have I ever been convicted of a crime? Um, yes. Vandalism." What??? She then quickly added, "But it's ok, I've taken anger management courses and I'm back on track." Double wow! Eventually I was excused. And a little disappointed, I can't lie!
Anyway, I haven't been online much this week nor able to blog, but I'll be back next week in full force. To tide you over in the meantime, I have a few images from an old 1976 Sears catalog that I thought were kind of hilariously awesome. Enjoy!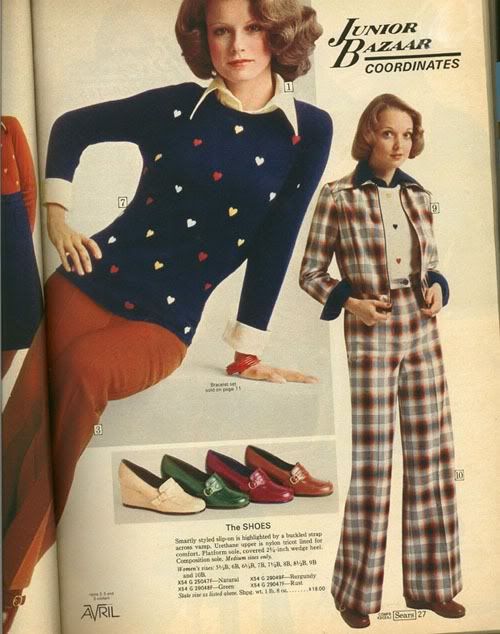 YES! That's Shelly Hack, in her Pre-Charlie's Angels modeling days.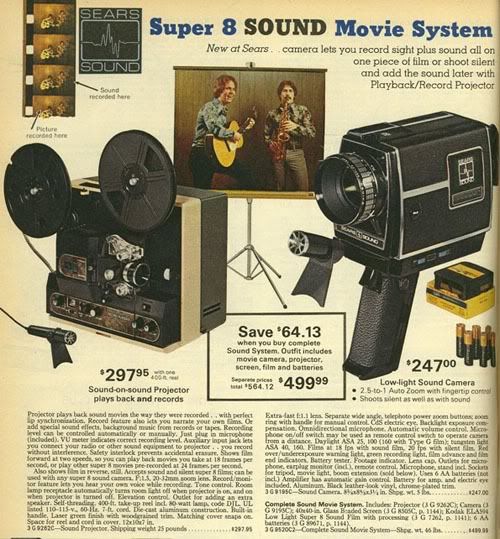 Just in case you missed it….here's a close up of the boys jammin'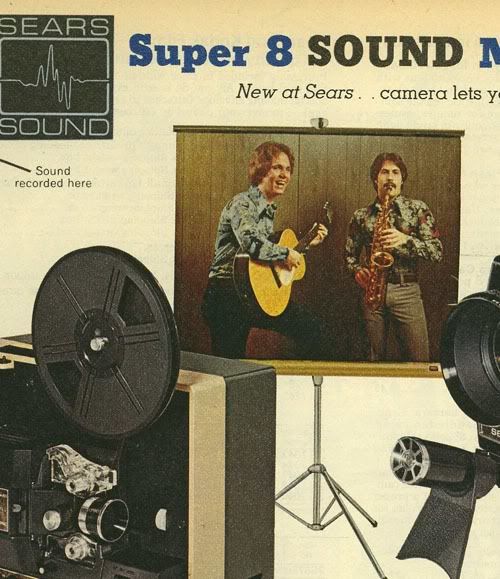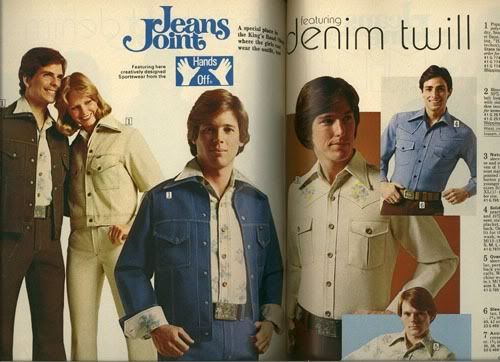 SASSY! I do love that logo. Hey, HANDS OFF muh jeans!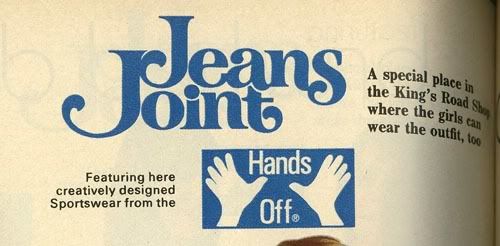 This calculator cracks me up. Could it possibly have MORE keys???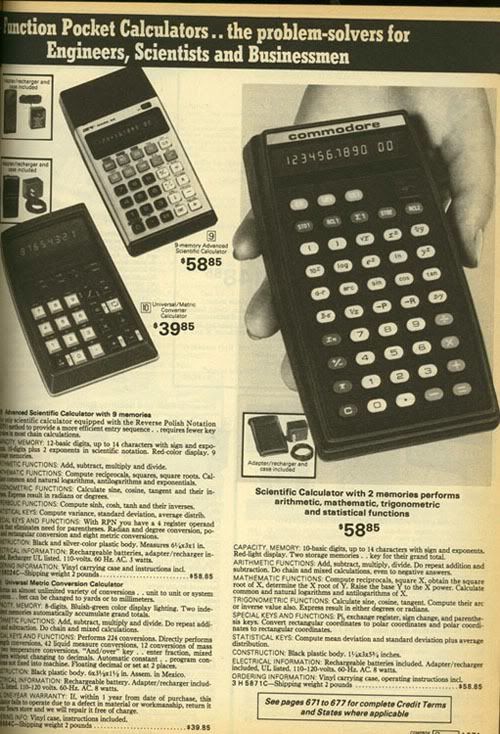 And of course, some adorable kiddos in their colorful gear. Oh, to have THESE babies in the Retro Roundup!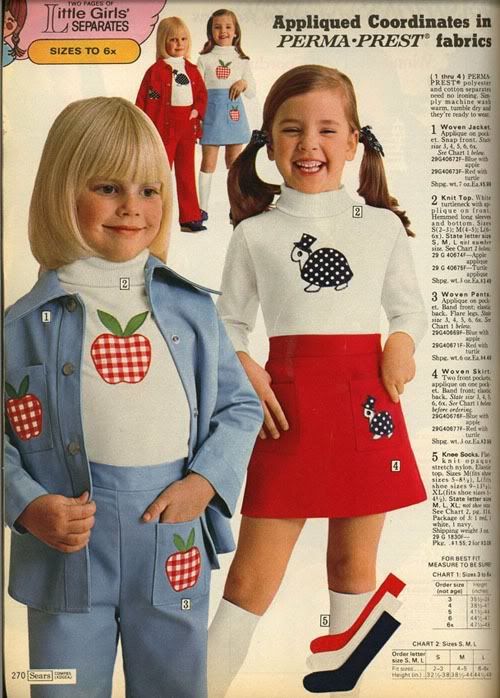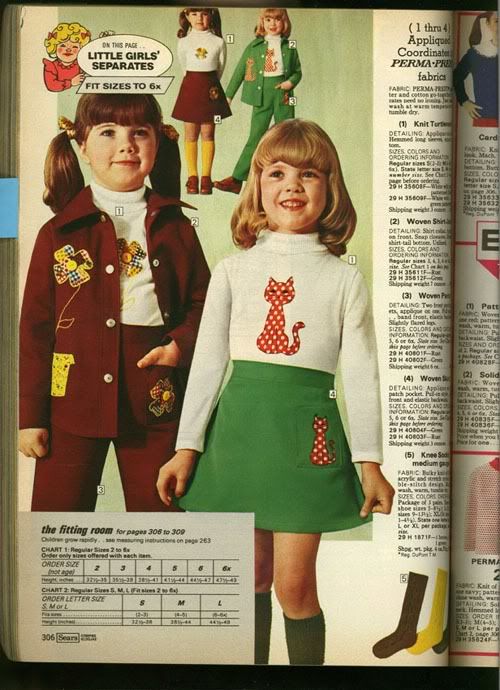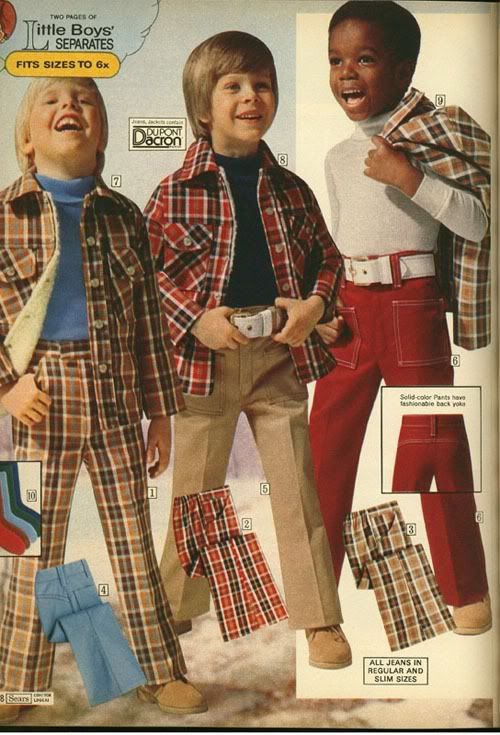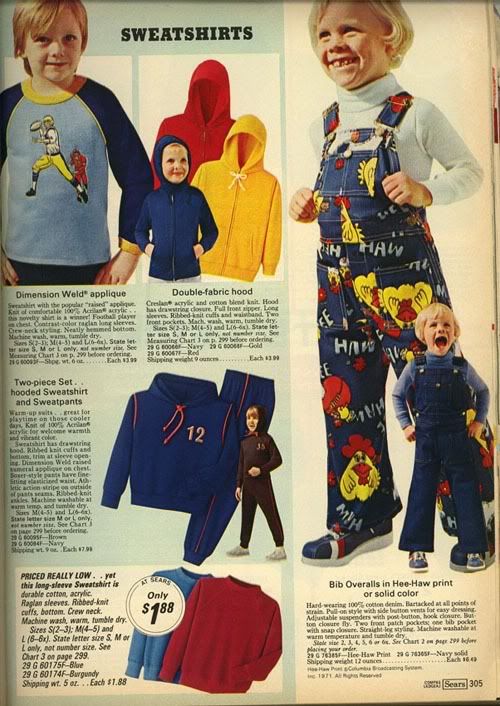 HEE HAW! Happy Friday people!