I don't know about you, but I'm crazy about this matryoshka or Russian nesting doll resurgence that we are seeing pop up all over the Web and in stores.  And with good reason thanks to some of the most charming fabrics and dolls out there right now.
The same fabric can be used in such different ways, like in these two dresses.
I love this  jumper that highlights just one matryoshka from the popular fabric–simple but beautiful dress choice for a little girl. From Etsy seller, All the Numbers.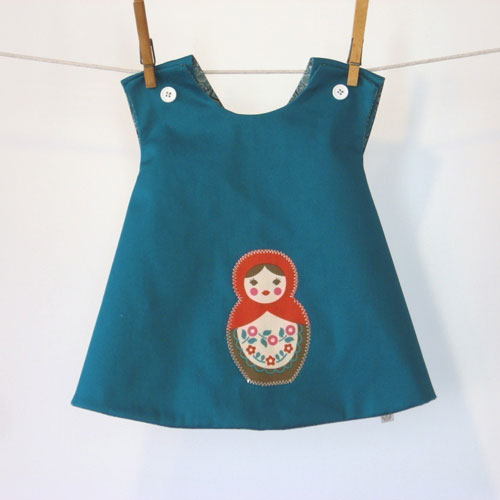 Or you could go Vegas style–go big or go home–with your matryoshka love in this amazing peasant dress from Lolah Pop Vintage Baby.
And what's a dress without a purse?  Like these charming Matryoshka purses available at Warm Biscuit. Maybe they'll turn into the LeSportsac bags of this decade!  Can't you see it full of puffy stickers and lip smackers?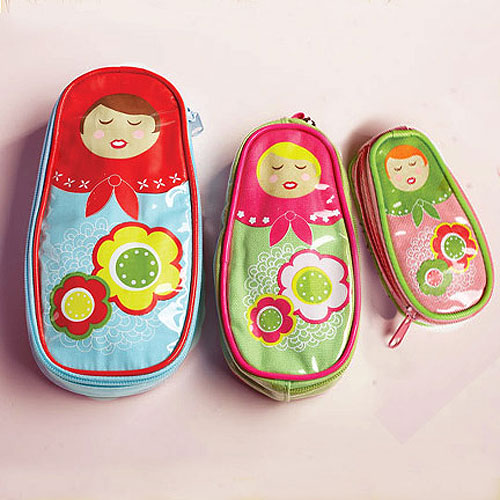 And who could resist the matryoshka marvelousness in these little baby shoes?
From Etsy seller, Burkheart Baby.
You'd never know what's under that babushka of a little Russian doll, but I'm sure if they could whip the kerchief off, they would be working these little pony tails elastics from something fierce!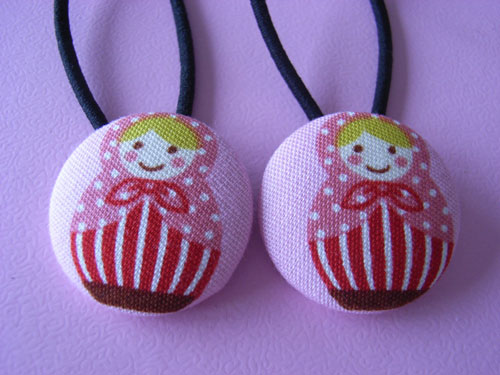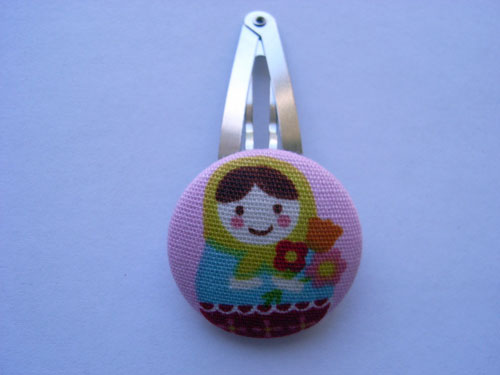 From Little Itty Bitty.
Sadly the classic Russian nesting dolls aren't very huggable, but you can make your own Matryoshka softies with this great Wild Child doll kit. Very simple and beautiful.
From Pulp Designs.
But let's take a moment to look at some of the best actual matryoshka dolls out there.
I'm really crushing on this La Familia set in its one of a kind charm and simplicity.  I like the idea of a wonderful artist just taking a black felt tip pen and letting his imagination go wild.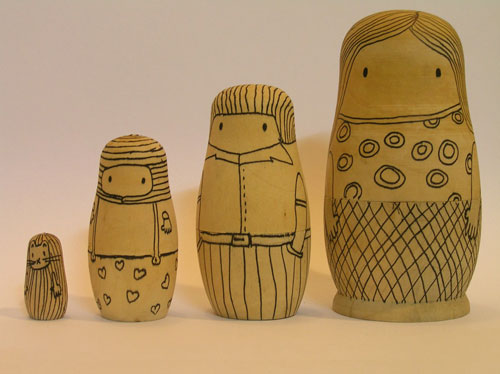 I adore this animal set starting with this very friendly lion and ending with bird. What a treat!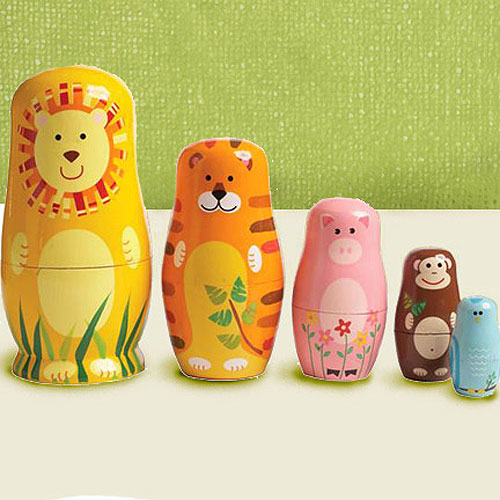 I'm alway game for Matryoshka dolls that aren't little babushkas–like this Monster Mash set from Cyanide Sweetheart.  Bonus points for the Simpson's reference…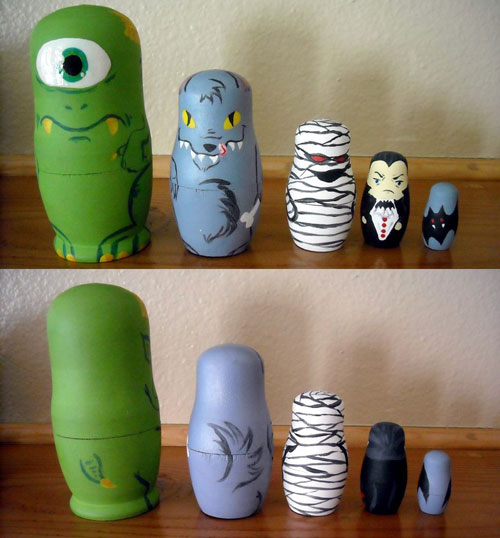 And that of course is the top of of a very slippery slope of "unique"  nesting dolls where people have taken some.. ahem… clever liberties with our little Babushka beauties. Replacing her sweetly kerchiefed head with The Beatles, Star Wars storm troopers, Disney princesses , South Park characters, NBA team the Lakers, or Evita Peron. But I give you the best of them–the penultimate of nesting dolls: The ABBA nesting doll set.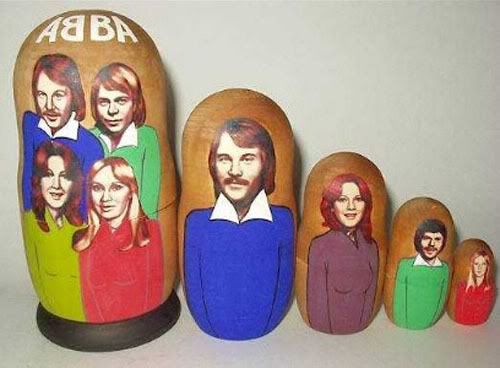 Take a chance on THAT bit of Swedish awesomeness!