Pssst! Here's a little last minute gift wrapping inspiration—culled from some vintage magazines!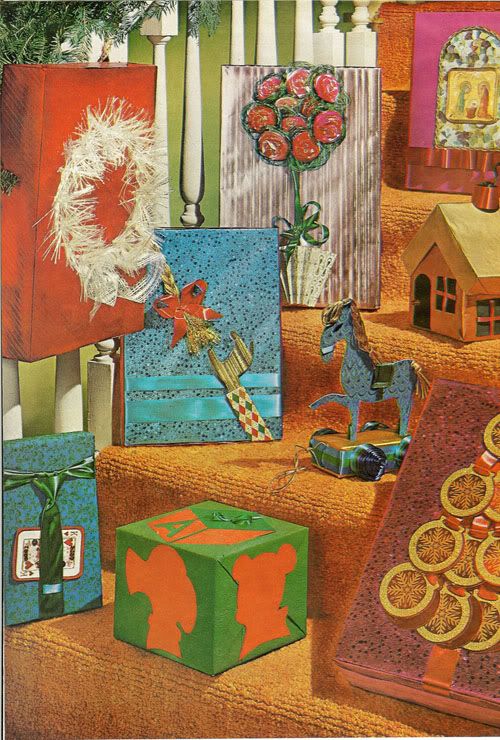 I love the tie on the bottom blue package and the amazing little hand reaching out on the middle blue package (although I'm a tad confused—is the hand pullin on a girl's braid?? A bell cord? Whuuuh?). Those silhouettes are hilarious too (on the bottom green box). Is it me or does it look like an alien and a mouse?
These are pretty cool….i love the spheres. The ones on the far right are totally like Pilgrim's ornament!
Aw yeah, decorate your prezzies with REAL COOKIES! Though that snowman with LEGS is kind of terrifying: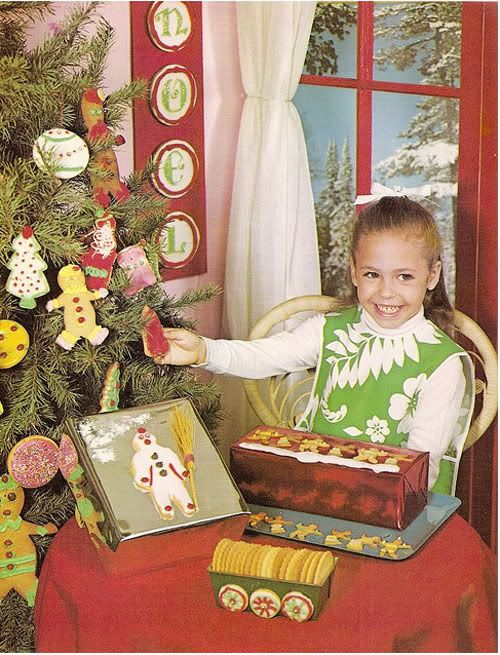 (And yes, I love that girl's apron too!)
Ah…..ain't nothin' posher than a big ol' pom pom. I looooove this one!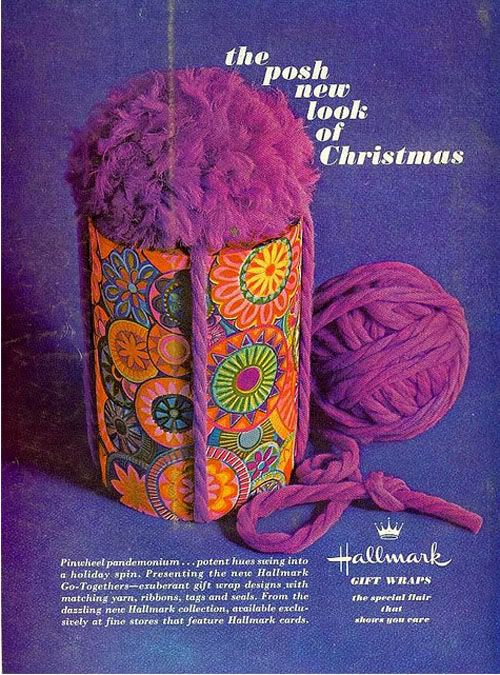 Please read the text above…..pinwheel pandemonium! Potent hues! When was the last time you used the word "pandemonium" and "gift wrap" in the same sentence?? Genius.
I think these brown bag goodies are awesome, especially the red bird and the Mum and Dad prezzies: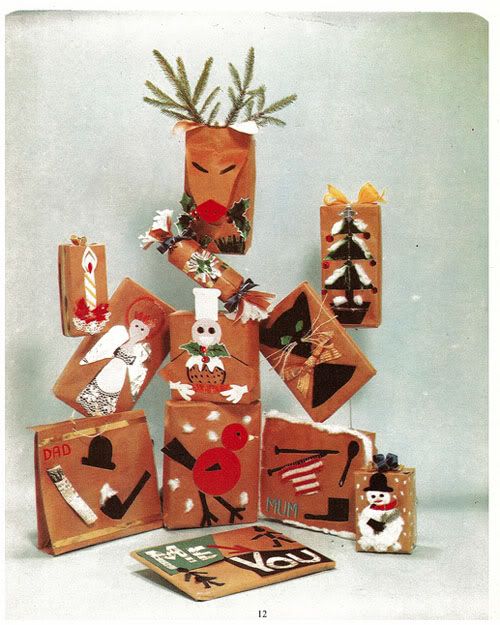 The colors on these are so fun….I'd love to find a stash like this under my tree!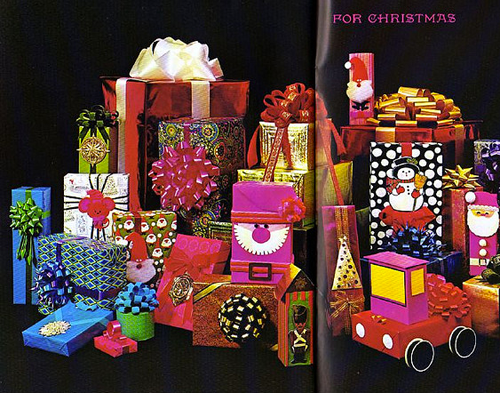 The magic of tape….I know the silver stuff is ribbon, but I like to think they used long strips of tape to hang those dangling ornaments!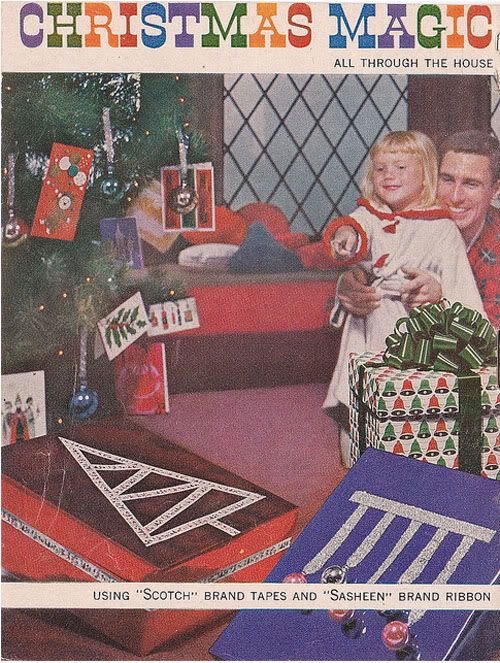 And finally….Reynolds Wrap! Have a shiny holiday when you wrap in style with aluminum foil! This is exactly what I look like Christmas morning. Now if only I could get Greg to get a pipe.