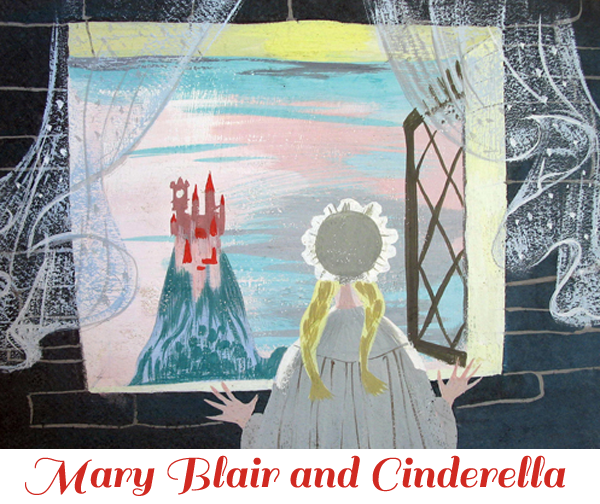 As I mentioned last week, the Peach is into all things princess, so I thought I would start her princess movie experience with the ultimate one that I remember as a kiddo—CINDERELLA!  Full of pretty dresses and the bad characters aren't super terrifying like scary witches or dragons or anything else like that. And it is pure vintage awesomeness too.
I have to admit that I took a sneak peek of it and watched the first minute without zee Peach. I was amazed to see Mary Blair's name listed early on in the credits.  I know Mary Blair is the queen of vintage Disney design (surely you must remember the Google ode to her on her 100th birthday last year…), I knew she was involved with Alice in Wonderland, and I love her illustrated books that I have read with the Peach, but I didn't know she was involved specifically with Cinderella. You could tell she had a hand in it just from the opening credits of the film.
Turns out Mary Blair did the mood boards for Cinderella in the forties as inspiration for the film.  And MAN, are they magical.
A touch darker palette than I remember in the film, but WOW.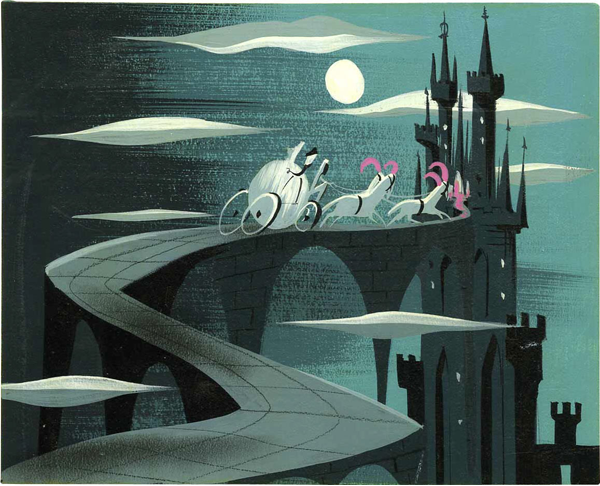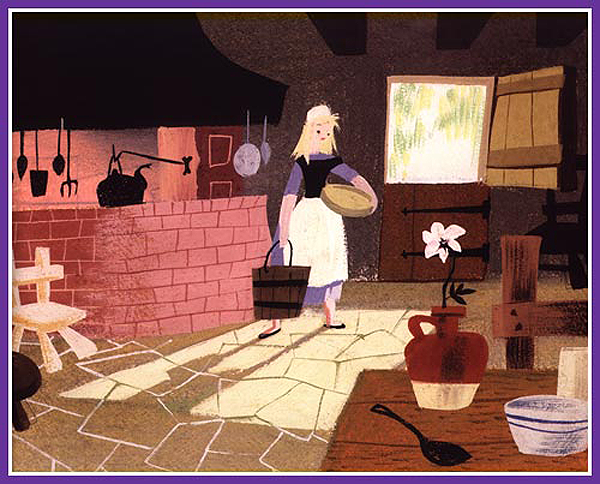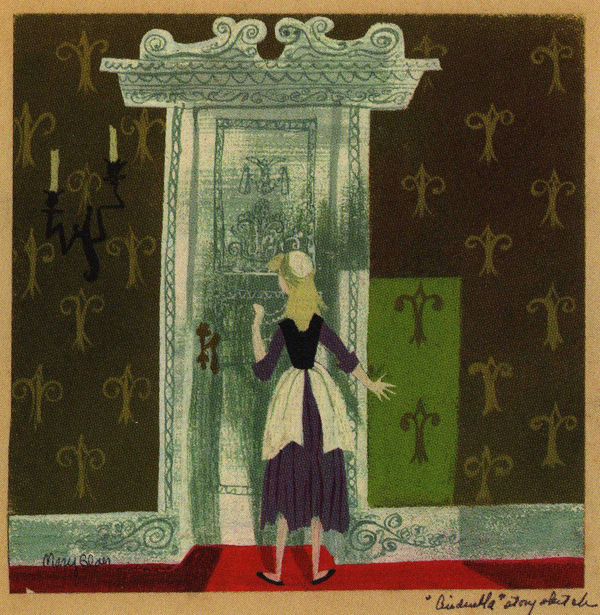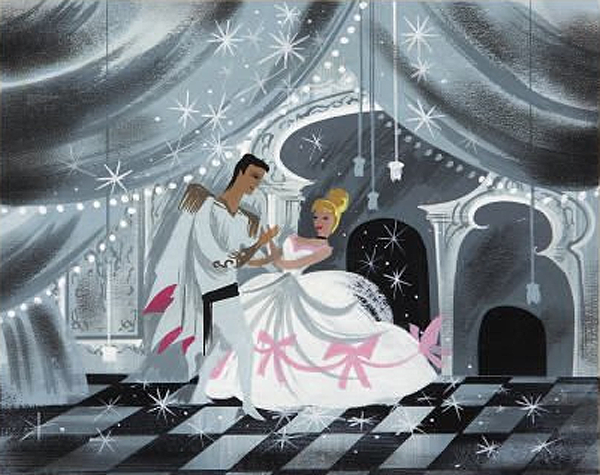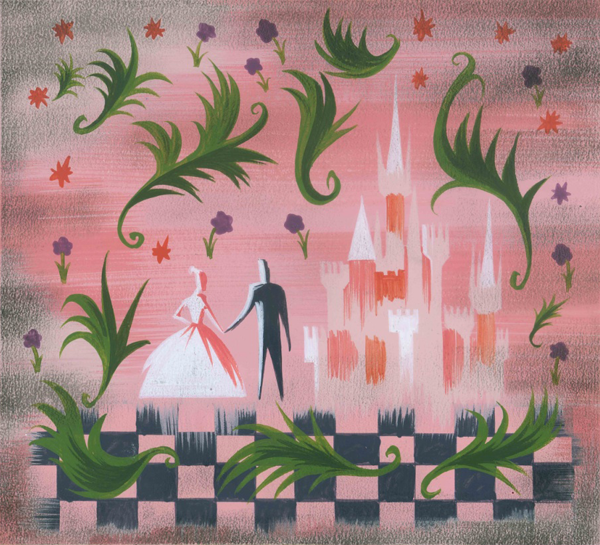 I love the one with the step sisters the most. So perfectly frouncy!
There was actually a book version of this released in 2007—Walt Disney's Cinderella retold by Cynthia Rylant using images created by Mary Blair. Unfortunately it is now out of print and they go for quite a pretty penny. (Upwards of $350! Oof!) But still, they are magical! Lucky for us, you can nab a gently read copy of Walt Disney's Cinderella
 for $32 right here.