Warning
: preg_match(): Compilation failed: invalid range in character class at offset 4 in
/home/alixndottie/modernkiddo.com/wp-content/plugins/pinterest-pin-it-button/includes/simple_html_dom.php
on line
1364
Warning
: preg_match(): Compilation failed: invalid range in character class at offset 4 in
/home/alixndottie/modernkiddo.com/wp-content/plugins/pinterest-pin-it-button/includes/simple_html_dom.php
on line
1364
Warning
: preg_match(): Compilation failed: invalid range in character class at offset 4 in
/home/alixndottie/modernkiddo.com/wp-content/plugins/pinterest-pin-it-button/includes/simple_html_dom.php
on line
1364
Warning
: preg_match(): Compilation failed: invalid range in character class at offset 4 in
/home/alixndottie/modernkiddo.com/wp-content/plugins/pinterest-pin-it-button/includes/simple_html_dom.php
on line
1364
Warning
: preg_match(): Compilation failed: invalid range in character class at offset 4 in
/home/alixndottie/modernkiddo.com/wp-content/plugins/pinterest-pin-it-button/includes/simple_html_dom.php
on line
1364
Warning
: preg_match(): Compilation failed: invalid range in character class at offset 4 in
/home/alixndottie/modernkiddo.com/wp-content/plugins/pinterest-pin-it-button/includes/simple_html_dom.php
on line
1364
Warning
: preg_match(): Compilation failed: invalid range in character class at offset 4 in
/home/alixndottie/modernkiddo.com/wp-content/plugins/pinterest-pin-it-button/includes/simple_html_dom.php
on line
1364
Warning
: preg_match(): Compilation failed: invalid range in character class at offset 4 in
/home/alixndottie/modernkiddo.com/wp-content/plugins/pinterest-pin-it-button/includes/simple_html_dom.php
on line
1364
Warning
: preg_match(): Compilation failed: invalid range in character class at offset 4 in
/home/alixndottie/modernkiddo.com/wp-content/plugins/pinterest-pin-it-button/includes/simple_html_dom.php
on line
1364
Warning
: preg_match(): Compilation failed: invalid range in character class at offset 4 in
/home/alixndottie/modernkiddo.com/wp-content/plugins/pinterest-pin-it-button/includes/simple_html_dom.php
on line
1364
Warning
: preg_match(): Compilation failed: invalid range in character class at offset 4 in
/home/alixndottie/modernkiddo.com/wp-content/plugins/pinterest-pin-it-button/includes/simple_html_dom.php
on line
1364
Warning
: preg_match(): Compilation failed: invalid range in character class at offset 4 in
/home/alixndottie/modernkiddo.com/wp-content/plugins/pinterest-pin-it-button/includes/simple_html_dom.php
on line
1364
Warning
: preg_match(): Compilation failed: invalid range in character class at offset 4 in
/home/alixndottie/modernkiddo.com/wp-content/plugins/pinterest-pin-it-button/includes/simple_html_dom.php
on line
1364
Warning
: preg_match(): Compilation failed: invalid range in character class at offset 4 in
/home/alixndottie/modernkiddo.com/wp-content/plugins/pinterest-pin-it-button/includes/simple_html_dom.php
on line
1364
Warning
: preg_match(): Compilation failed: invalid range in character class at offset 4 in
/home/alixndottie/modernkiddo.com/wp-content/plugins/pinterest-pin-it-button/includes/simple_html_dom.php
on line
1364
Warning
: preg_match(): Compilation failed: invalid range in character class at offset 4 in
/home/alixndottie/modernkiddo.com/wp-content/plugins/pinterest-pin-it-button/includes/simple_html_dom.php
on line
1364
Warning
: preg_match(): Compilation failed: invalid range in character class at offset 4 in
/home/alixndottie/modernkiddo.com/wp-content/plugins/pinterest-pin-it-button/includes/simple_html_dom.php
on line
1364
Warning
: preg_match(): Compilation failed: invalid range in character class at offset 4 in
/home/alixndottie/modernkiddo.com/wp-content/plugins/pinterest-pin-it-button/includes/simple_html_dom.php
on line
1364
Warning
: preg_match(): Compilation failed: invalid range in character class at offset 4 in
/home/alixndottie/modernkiddo.com/wp-content/plugins/pinterest-pin-it-button/includes/simple_html_dom.php
on line
1364
Warning
: preg_match(): Compilation failed: invalid range in character class at offset 4 in
/home/alixndottie/modernkiddo.com/wp-content/plugins/pinterest-pin-it-button/includes/simple_html_dom.php
on line
1364
Warning
: preg_match(): Compilation failed: invalid range in character class at offset 4 in
/home/alixndottie/modernkiddo.com/wp-content/plugins/pinterest-pin-it-button/includes/simple_html_dom.php
on line
1364
Warning
: preg_match(): Compilation failed: invalid range in character class at offset 4 in
/home/alixndottie/modernkiddo.com/wp-content/plugins/pinterest-pin-it-button/includes/simple_html_dom.php
on line
1364
Warning
: preg_match(): Compilation failed: invalid range in character class at offset 4 in
/home/alixndottie/modernkiddo.com/wp-content/plugins/pinterest-pin-it-button/includes/simple_html_dom.php
on line
1364
Warning
: preg_match(): Compilation failed: invalid range in character class at offset 4 in
/home/alixndottie/modernkiddo.com/wp-content/plugins/pinterest-pin-it-button/includes/simple_html_dom.php
on line
1364
Warning
: preg_match_all(): Compilation failed: invalid range in character class at offset 4 in
/home/alixndottie/modernkiddo.com/wp-content/plugins/pinterest-pin-it-button/includes/simple_html_dom.php
on line
684
Warning
: Invalid argument supplied for foreach() in
/home/alixndottie/modernkiddo.com/wp-content/plugins/pinterest-pin-it-button/includes/simple_html_dom.php
on line
691
Warning
: preg_match_all(): Compilation failed: invalid range in character class at offset 4 in
/home/alixndottie/modernkiddo.com/wp-content/plugins/pinterest-pin-it-button/includes/simple_html_dom.php
on line
684
Warning
: Invalid argument supplied for foreach() in
/home/alixndottie/modernkiddo.com/wp-content/plugins/pinterest-pin-it-button/includes/simple_html_dom.php
on line
691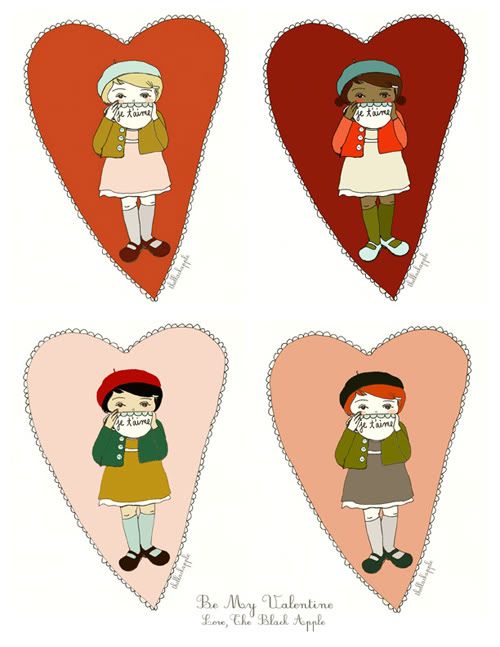 {pssst! download this lovely image at inside a black apple}



Hello my sweeties. So it's Friday, which means you only have a couple of days til VALENTINES DAY! Whoo hoo! I know Dottie dazzled you yesterday with her collection of fun Valentines Day Craftiness! Today I have some more goodies for ya— but this bunch includes a whole mess o' easy peasy printables (and a great little sweet treat!).
First up, check out this cute little penguin cupcake (or candy!) caddy. Adorable! Get your own penguin treat holder from Bunny Cakes.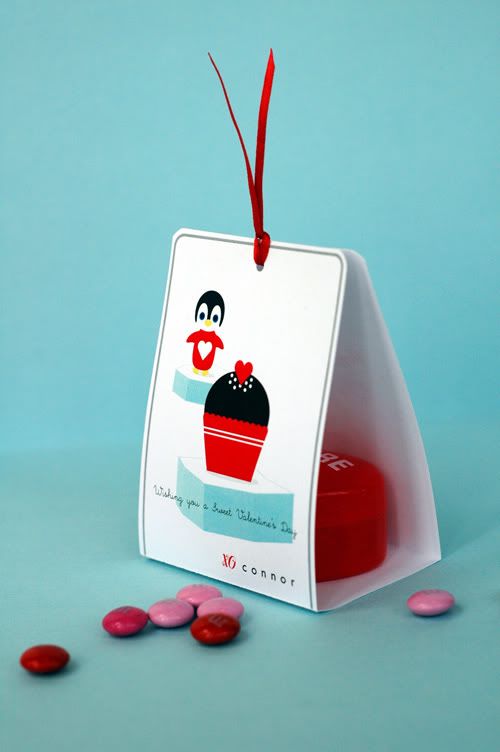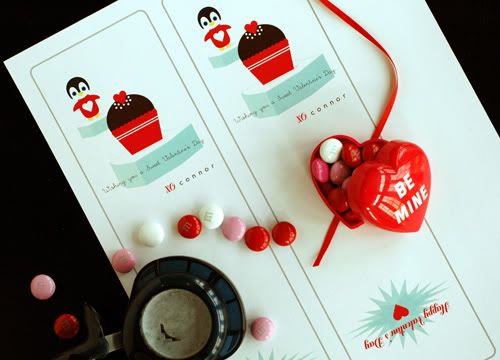 This clever little brownie bag from twig and thistle couldn't be easier…just run it through your printer!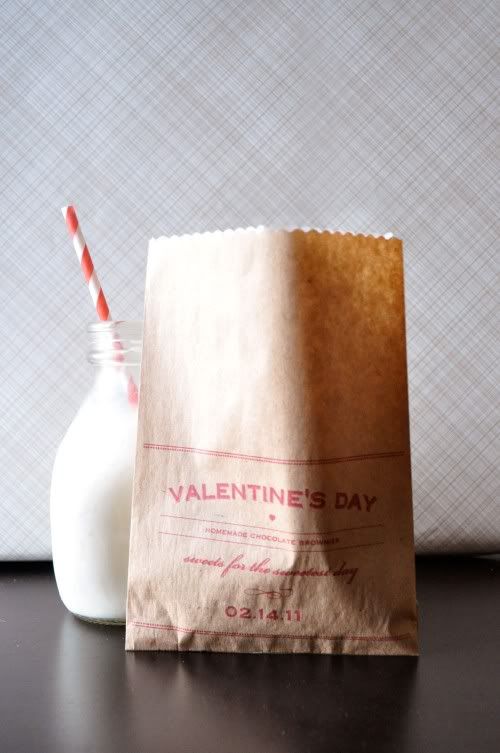 Oh sheesh, how cute is this Foxy Valentine treat sack?? From the Paper Source.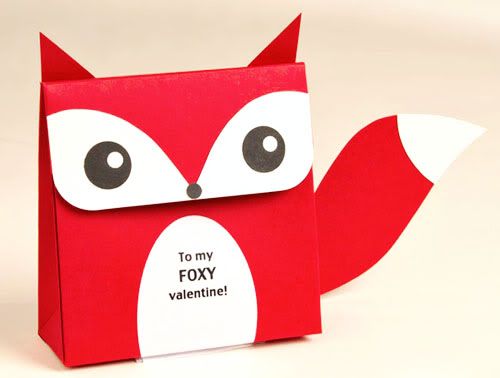 Holy num nums! My lovely friend Tracy at Shutterbean has done it again. Look at these Almond Joy inspired chocolate goodies….SO GOOD. Hey Tracy, next time we meet for lunch I'm making you bring sweeeeets!!!! I'm still craving your Pepperment Bark from the holidays!!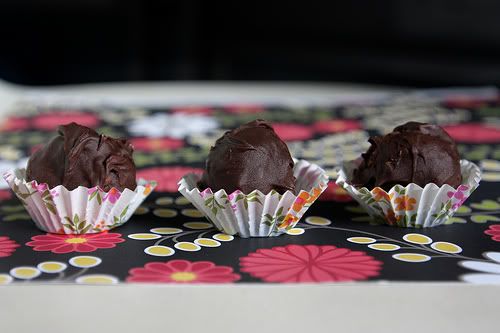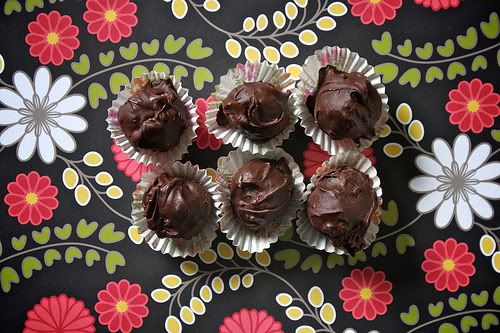 This isn't really a valentine, but I am still loving this beautiful iphone app from cartolina. If you aren't familiar with it, it lets you send pretty little messages (kinda like a text) to friends. LOVE! I still haven't downloaded it. Have you?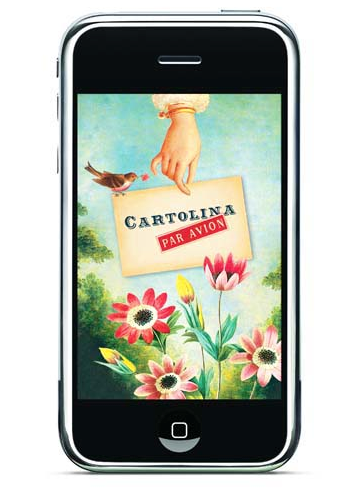 And because you know we love our retro-a-gogo, check out these awesome vintage valentines (for you to print out!), courtesy of the fine folks at tip nut.

We end with my own little Australian Valentine, Miss Pilgrim! Pop on over to Draw! Pilgrim and get this amazing little Valentines fortune teller! (OK, I admit. We used to call them cootie catchers back in the day…)

Last year she did an amazing Valentine too and you can still download this oh-so-charming printable! If you have a special sweetie, swing by her shop and buy the print. It's gorgeous!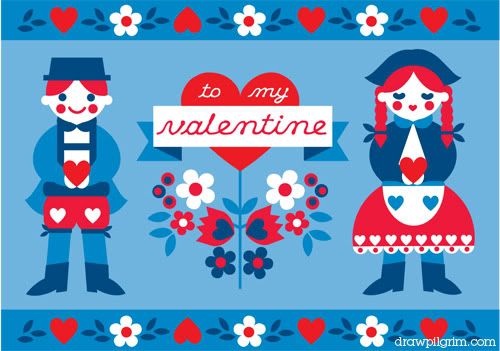 SMOOCHES friends! Have a fabulous weekend! I'll be back in a bit with one more fun downloadable that Wolfie and I are using this Valentines Day!