Dear Alix,
I just got your text saying you don't have any Internet access all day on the set in Prague and that thing are crazy busy and you won't be able to post today.
Well, no worries, lady!  I know how busy these fancy-pants corporate gigs that we love can be. And I do know what it is like to miss your little family that is so far away as you type from your hotel room at 1:00AM, not getting your fair share of morning snuggles and good night kisses.
And sister, you've just had this tour of duty EXTENDED three days to September 29th.  Yowza!
Well, I can't bring the real Wolfie to you, but let's bring him to you in picture form.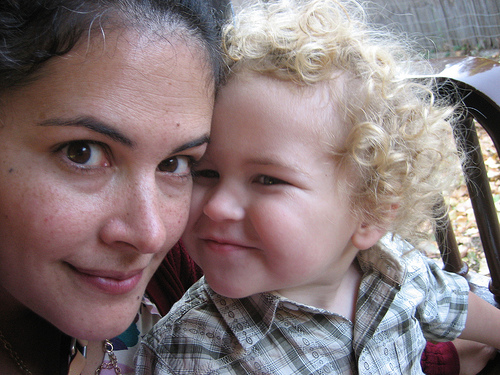 Look at how widdle he is here! I believe this was the same day as the cowboy incident, yes, Alix?
Oh, but you want widdle. Check THIS out!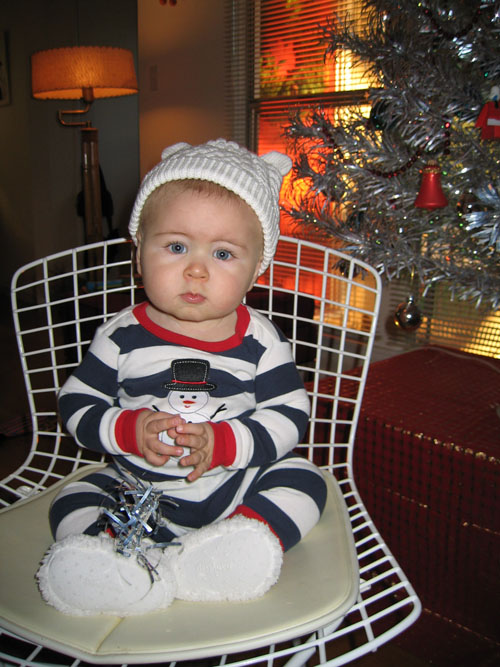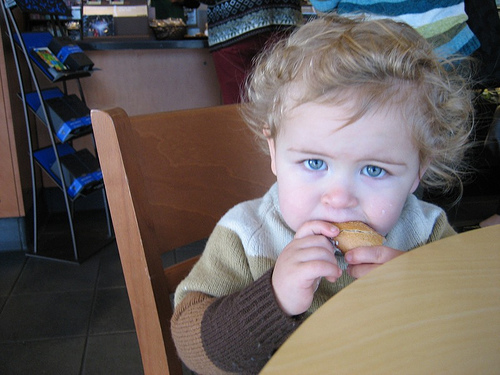 Wolfie loves his salty snacks! But has been known to dabble in the chocolate every now and then…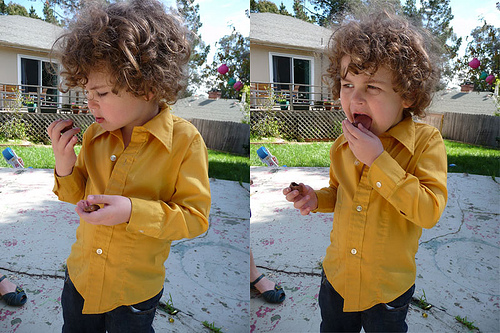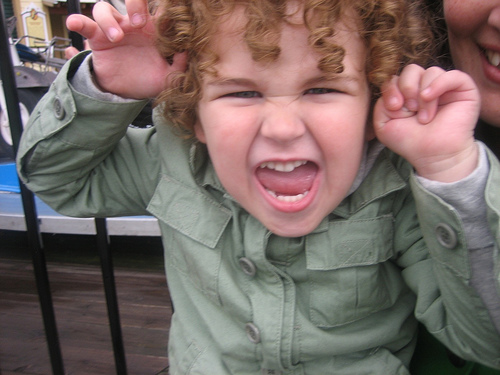 Those curls!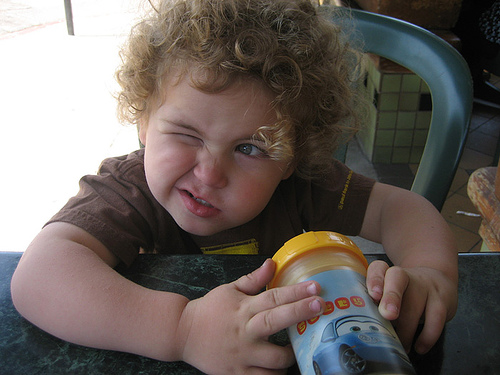 How did he not win that modeling contest is beyond me!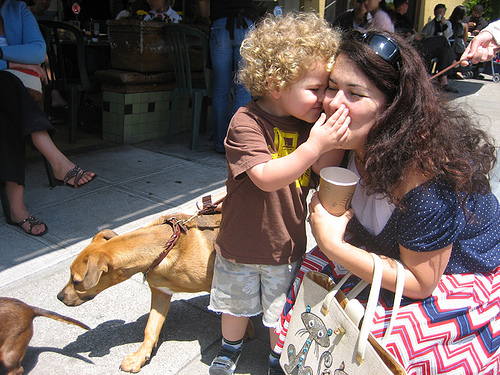 Who loves his mama?
And who loves his wifey too?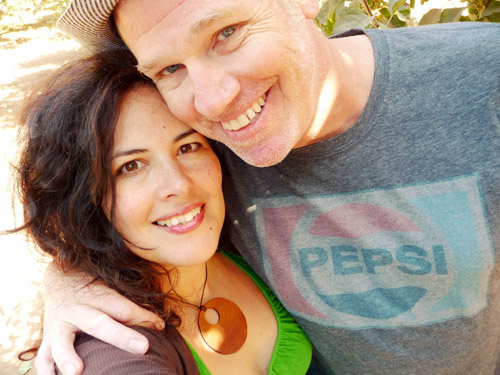 Know that they love and miss you just as much as you do, Alix and you'll be with them so very very soon from now.
And we are all here for your, lady! Working mamas out there (and we ALL work–whether you are a stay at home mama or a mama working 80 hours a week in an office or a farm or wherever, we are ALL working it!) please leave a comment for our gal, Alix giving her a bit of sunshine that she gives to out.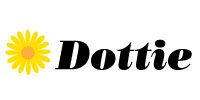 PS: I bought out tickets for Alt, Alix!
PPS: I snuck a peek at the unfinished guest post by the glamorous and sassy Danielle of Kitschy Digitals and I'm super SUPER excited. It's all about crafts and it will be up Thursday, Dottie's Kraft Korner day and I couldn't be more pleased about that. Hurrah!