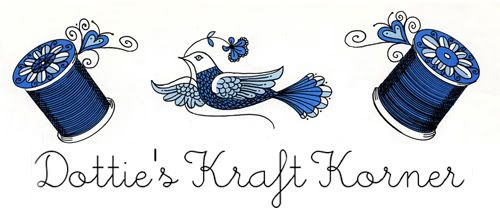 I know I skipped last week, but I've still been sewing up a storm for Project UFO (aka "UnFinished Objects").
Including two new little tops for Miss Peach! But this time I started off with vintage fabric for her tops.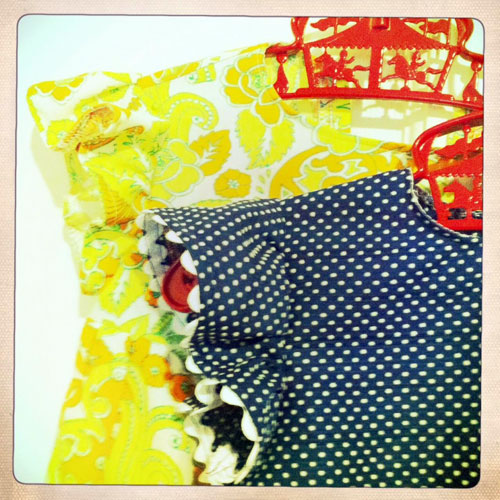 First vintage fabric came from this old apron I bought at an estate sale for $1.00.
It turned out to be very short–like a middriff bearing apron. But the fabric was too charming not to use in some way.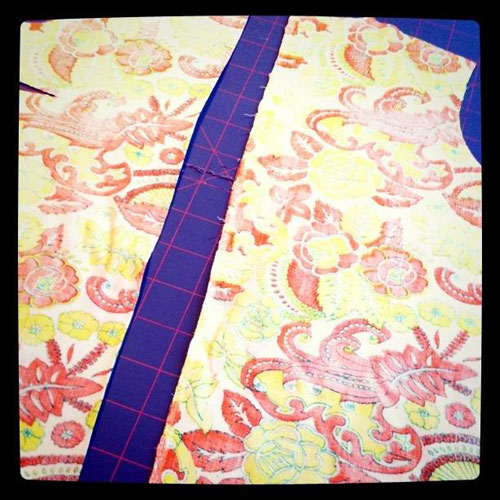 So, I cut it apart with my handy dandy seam ripper, pressed the heck out of it and put my tried and trusty Burda pattern on it.
Voila! Peach top!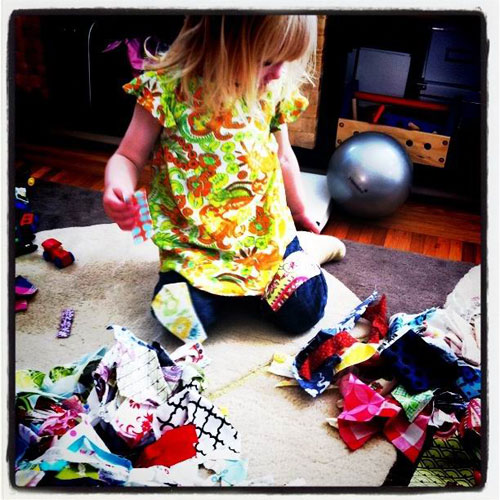 The second top, I used some vintage fabric I bought ages ago and has been kicking around in my fabric stash for YEARS.  It is at least 10 years old, so I gave it a new life in top form.
And added a little ric rac to the sleeves and bottom edge because ric rac and dots just go together!
I've also been doing other little UFOs that aren't worthy of photos but important nonetheless, like fixing busted seams to a pretty vintage dress!
'Til next week, friends!