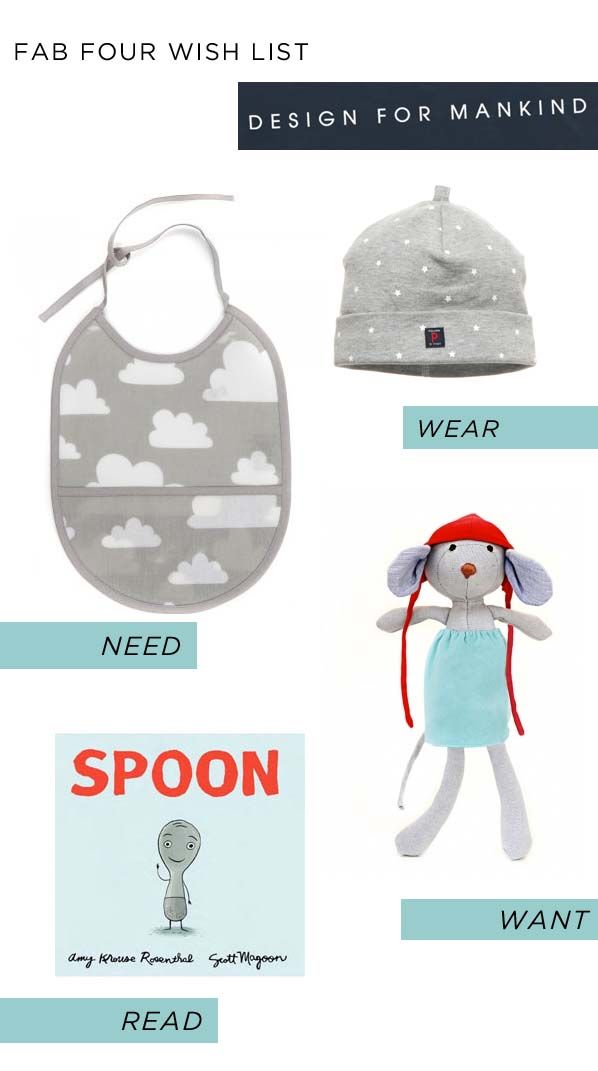 I'm so happy to share with you my Fab Four list. Happy gifting to all the sweet minis in your life! Here's hoping you find just what she (or he) is wishing for:
WANTÂ /Â NEEDÂ /Â WEARÂ /Â READ
—Erin

Stop by Design For Mankind  to check out Erin's genius finds. Don't forget to pop by Design For Mini Kind to see how her darling little baby girl Bee is inspiring her to find sweet and design-driven goodies for the little ones! THANK YOU ERIN!