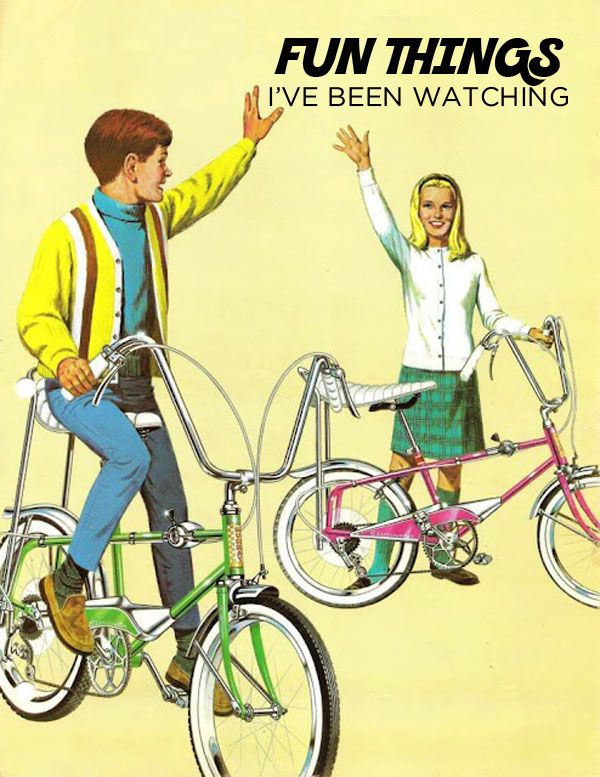 Helllllo! Another busy week around these here parts. Wolfie is in the midst of Summer Camp Mania and having a blast! How about you guys? Are your kiddo's hanging around at home with you are having summer time adventures? We are also gearing up for our summer vacation trips to Michigan and Myrtle Beach, which we are looking forward to! OK, on with the linkies.
I have another awesome collection here, but really the video at the end is the star of today's show. Apologies in advance for getting that damn song stuck in your head. Carry on….
1. DEER PERSON WHO MADE THIS. YOU ROCK.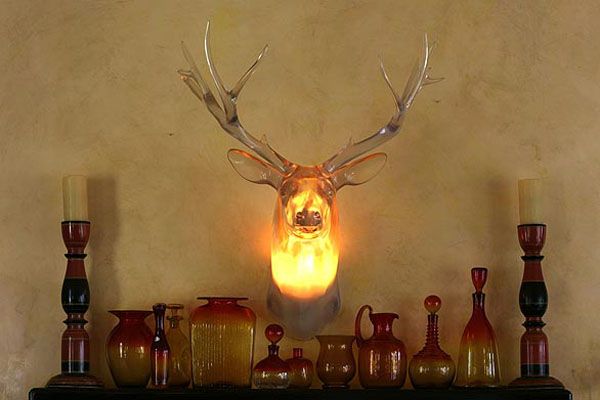 This illuminated deerhead is super awesome. I have no idea who made it, the credit just says "Scandanvian." But I love it. It's from the Hollywood Hills home of Jim Turner, the guy who co-founded Flaunt & Detour magazines. Apparently business was good, because his place is kind of amazing. Â See the whole pad here.
2. HAPPY, HAPPY JOY JOY.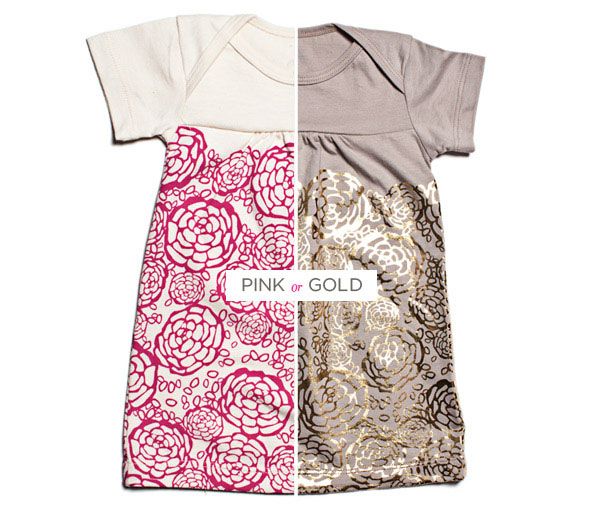 We love Winter Water Factory (you might remember our profile on them a while pack!) and we think Joy is extremely clever…so when we found out that the two had collaborated, we were all "Oh, well DUH!" Check out this fun bebe collection here.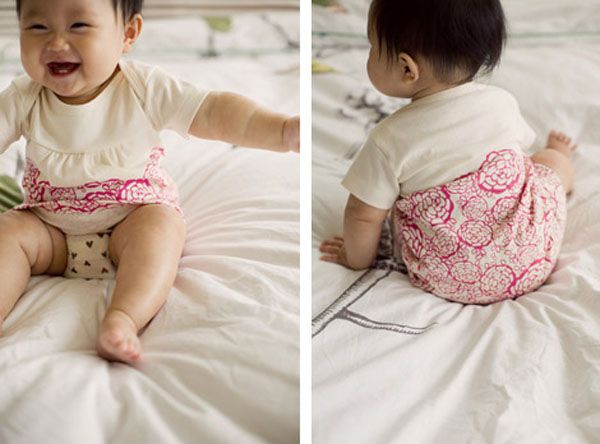 3. Â DIAMONDS ARE FOR PICNICS.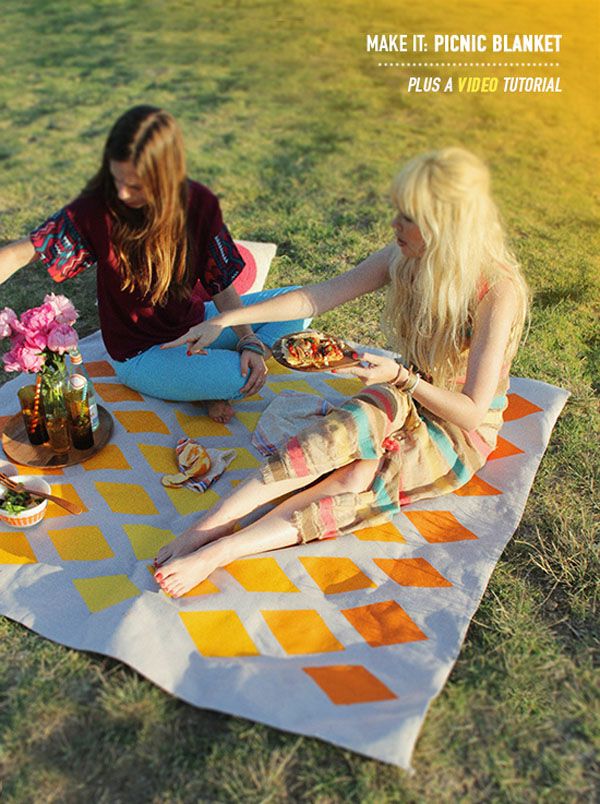 This tutorial from Design Love Fest is really smart and TOTALLY cool. Bri and her pal used a plastic lined drop cloth, taped it up and painted. Check it out. I think I want to make one too!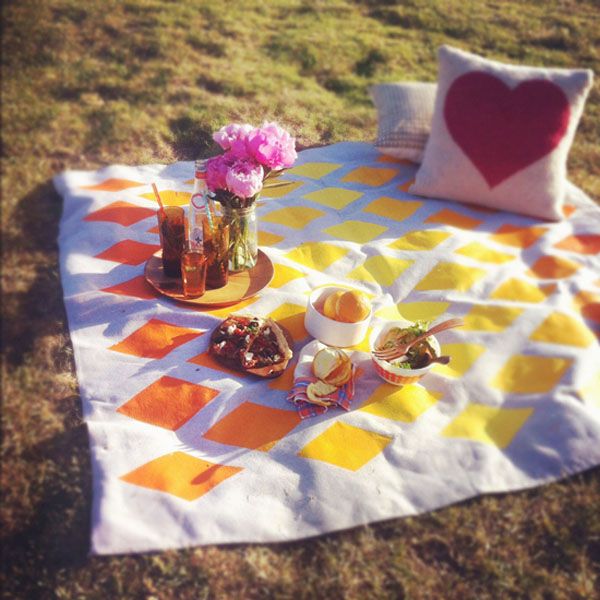 4. RED, RED WINE-SICLES.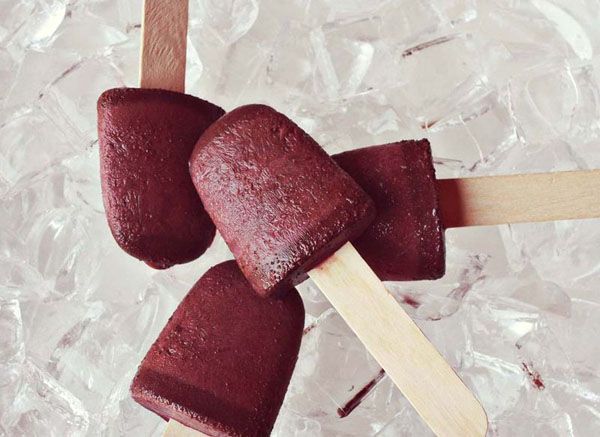 OMG. These Red Wine and Chocolate popsicles from Emma over at A Beautiful Mess look TASTE-TEE as can be! I love a little grown up yum pop action! Find the recipe here.
5. BOTTLED CUTENESS.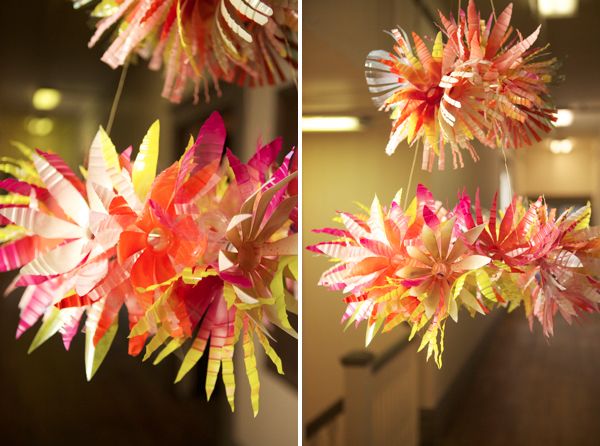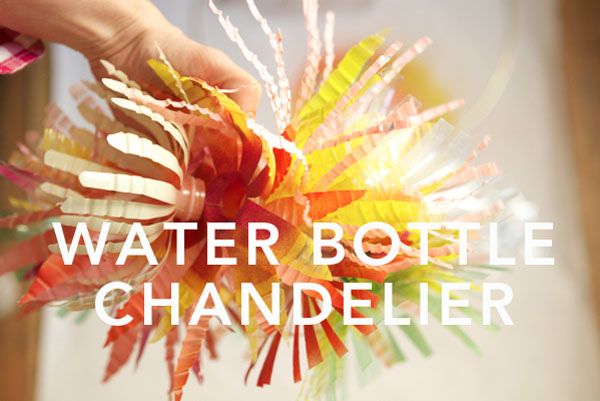 Seriously? How clever and beautiful. And pretty easy to make too. Our homegirl Jordan knows what's  up, when it comes to crafts. See how over at Oh Happy Day.
6. I FOUND THE FUTURE.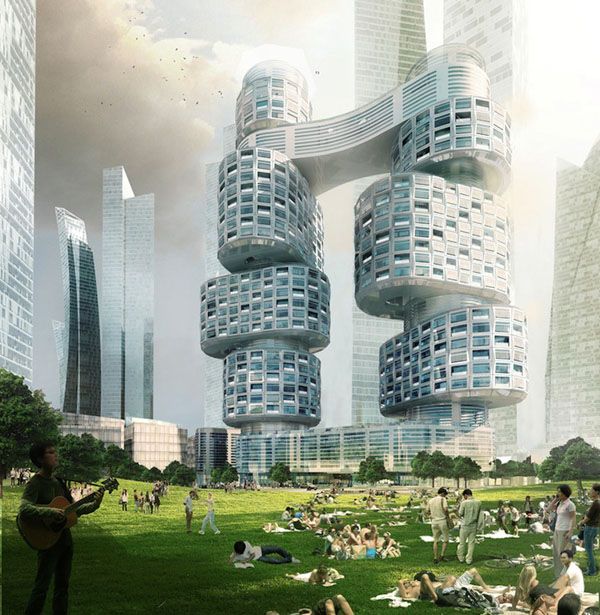 This prototype of a skyscraper in Seoul is EXACTLY how I always imagined the future. Nice to see the architects of the world are finally catching up to my space age visions! See more here.
7. JOE HOUSE IS COOLER THAN MY HOUSE.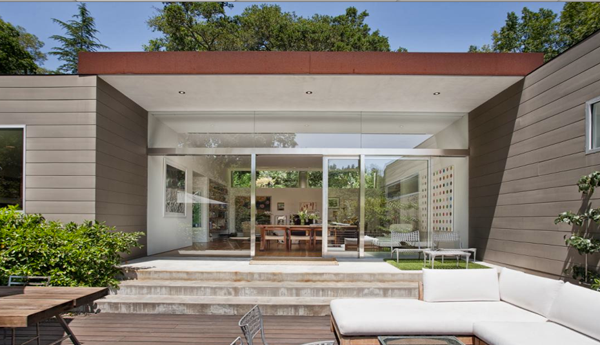 Joe Boxer is selling his house. And it's pretty damn fabulous. As my friend Don said, All you need is 6 million dollars. Or 400,000 pair of boxers. See more here.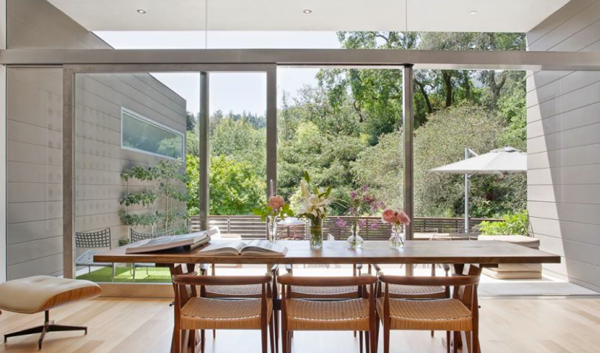 8. MOVING LOOK BOOK.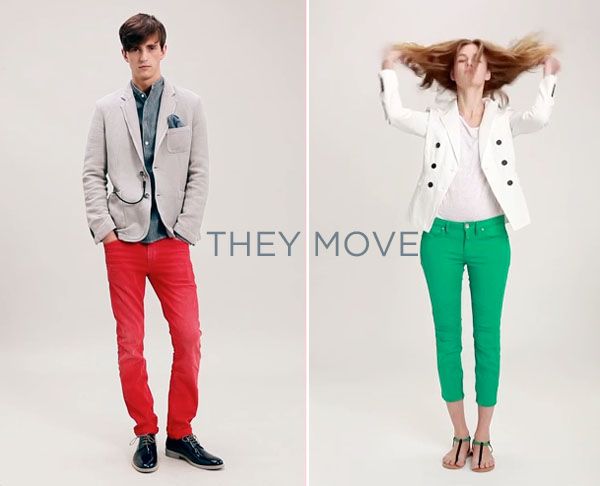 I'm really loving this GIF trend right now. I'm sure I'll tire of it eventually, but its really fun to see the clever ways people are using them. I love playing around with them too. This animated Look Book from CLOSED is super fun. It feels very Harry Potter-ish to me! See it all here.
9. PRETTY PAPER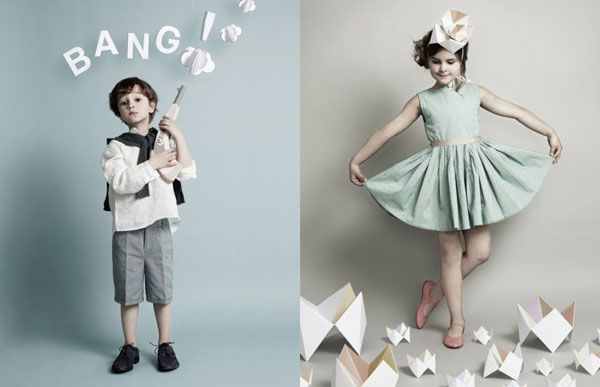 I love Papier Maiche magazine. I hadn't gotten around to checking out the latest issue yet finally did and it's very pretty. I esp love this clever photo shoot! Take a look here. (via Erin at Design For Mankind)
10. BONUS VIDEO. LADY BUMP.
Um…..so remember that Aerobics World Championship video I posted and y'all went crazy for? This almost beats it. I don't even know what to say. The dancers. The hair. The MOUTH. And of course, the Scream. WOW. ENJOY.

Oh yeah….you know you love it! Hey, did any of you see Brave yet? What didja think??