If you think I'm obsessed with the Peach's wardrobe–well, that is nothing in comparison to how I feel about feeding her.   And I'm sure there are other moms out there too that have the same concerns.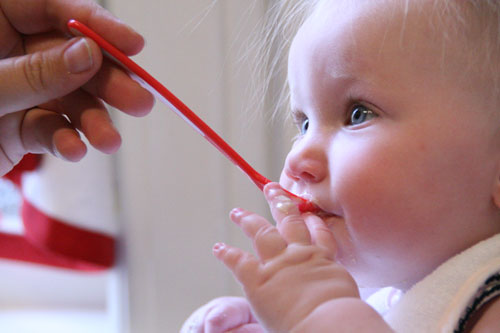 Fortunately, we have one of our favorite food bloggers, the delightful Tracy a.k.a. Shutterbean here today as a guest blogger!
………………..
Hi! I am Tracy. I have a foodblog called Shutterbean and I'm momma to a very active 16 month old son named Cooper. Â Food has ALWAYS been important to me, it makes me happy. Cooking and baking helps to keep me sane! Â When it came to feeding our son, I knew I wanted to make my own healthy baby food from scratch. Â I thought it would indoctrinate him into the foodie world. Â I want him to enjoy food just as much as his parents.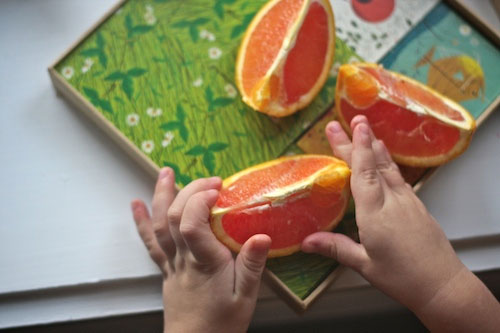 So what's that little gadget up there? Â That's the Beaba babyfood maker. Â It's this fun little gadget that steams your fruits, veggies, & meats AND purees them all in one! Â It's been a godsend and it's made the whole making my own baby food endeavor a breeze.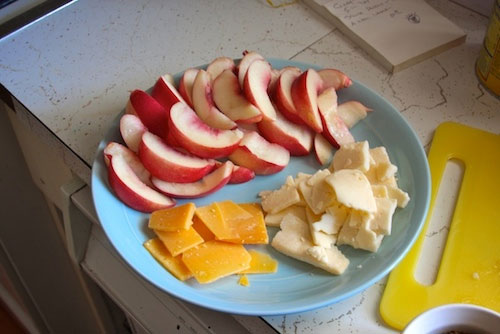 I looked at the Beaba babyfood maker online during my pregnancy and thought it looked cool but it never ended up on my baby registry. Â It seemed like a lot to ask of someone. Â A few months later I received one at my baby shower! Â I contemplated returning it as I already have at least 4 gadgets in the kitchen that I could use to make babyfood. Did I really need ANOTHER kitchen tool?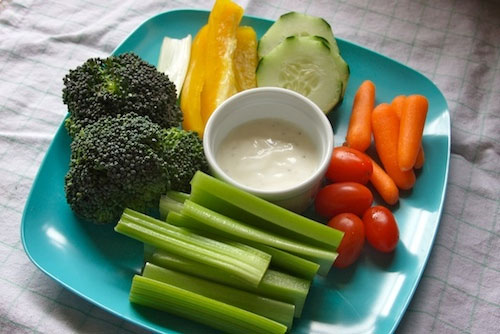 The bottom line is- If you are planning on making your own babyfood and want something that will help you do so with minimal cleanup, this modern gadget is for you! Â Spend one night a week making all your food, freeze it in these little cubes. Tada! Â You have delicious, wholesome meals for you baby. Â You will have piece of mind knowing exactly what they are eating and revel in the fact that the sweet potatoes actually TASTE like sweet potatoes.
I am so thankful that my mom talked me into keeping it.
Some of our  favorite combos include:
peas with butter
cauliflower with onions and curry
carrots with butter
sweet potatoes with chicken and onions
green beans with chicken
pears and blueberries
apples with cinnamon
potato and leek puree wiht butter and cream
corn and butter
…………………..
You rule, Tracy! Thanks so much for spending some time here at Modern Kiddo. For more recipes, check out CHOW.com's baby food recipes.  And Tracy recommends these great containers for freezing baby food too. Do stroll on over to Tracy's highly addictive and very very yummy site, Shutterbean!
And of course you can't feed a baby without a good baby bid! We found the following sassy bibs that you might like!
This Sourpuss X-Ray bib is perfect for the parents with a wry sense of humor.
I don't know about you, but I went nine months without sushi, and let me tell you, this sushi bib from Kid Cosmic takes away a bit of the pain.
Of course Etsy is awash with delightful bibs for every baby, but I was particularly charmed by PearlyGrey's wonderful bibs with the additional pocket to catch the overflow food.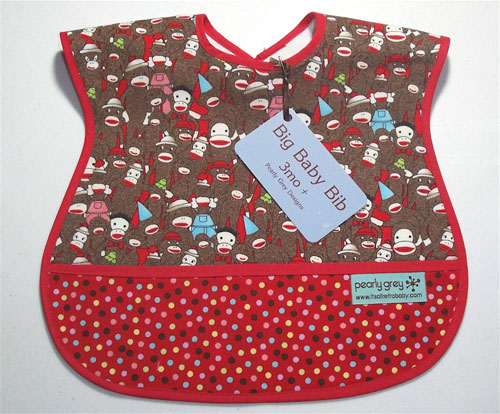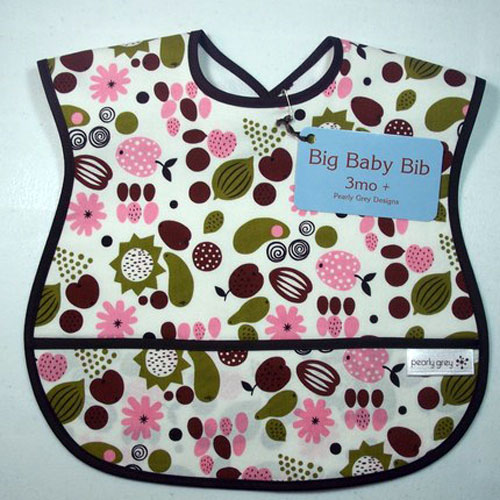 I would have to give up my nickname of Dottie if I didn't love this special little orange dotted number, which gets extra bonus points for being knit.  That hit the spot, Cutespot!
Of course this is just the tippy tip tip of good bibs.  Do you have a favorite?