Oh ho ho! So you like the babies eh? Awesome. Widdle Wednesdays is back! Today we are taking a look at some more fun and unexpected baby goodies—with nary a typical baby pastel in sight. Because this week is Wolfie-Palooza and we're giving a nod to my little man's 6th birthday, I tried to find cute unisex goodies…but be on the look out for thee cutest girlie onesie I've ever seen. Seriously,  you'll loooove it. On with the tiny treasures!
First up: I think these sweet animal silkscreens from Colette Kids are really fun and bold. I bet kids will love 'em too.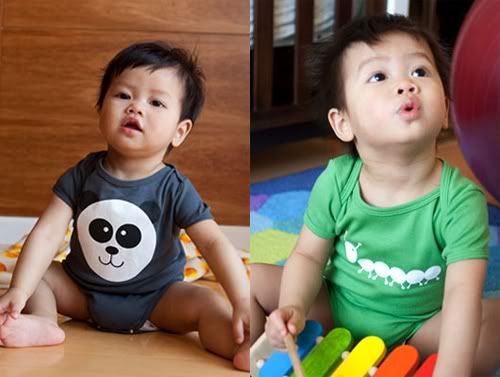 Urban Baby Runway does a great job of being hipstery without being lame or inappropriately adult. Their designs are graphic and stylie but still insanely cute.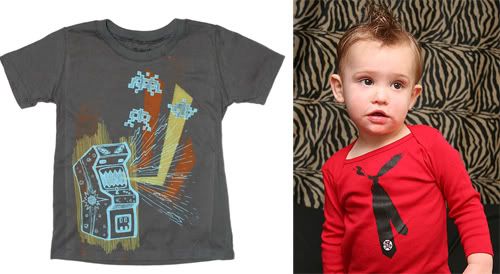 Holy smokes, how incredible is this moustache onesie!! Seriously, this would look adorable on a boy OR a girl. From Handsome Howard.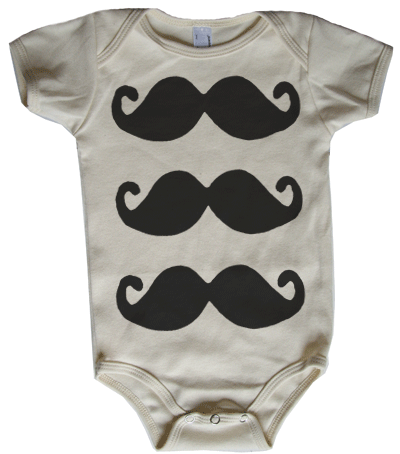 I'm totally loving these sporty cool baby tube socks from Hank & JoJo. And yes I just used "sporty" and "cool" in the same sentence. Enjoy it while it lasts, people.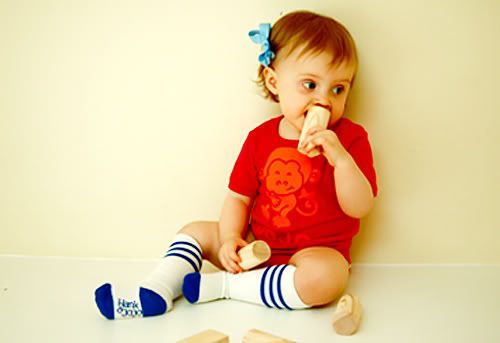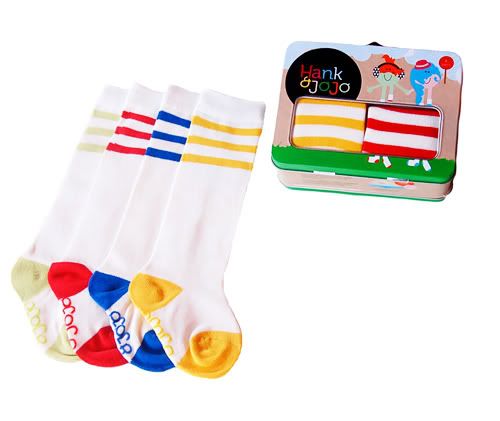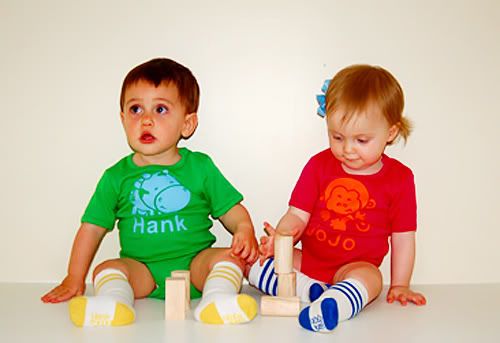 This clever little line from I Heart Guts is a super playful and fun. Their tees feature these totally Japanesque little characters of yer innerds….hey, I'm a liver not a fighter.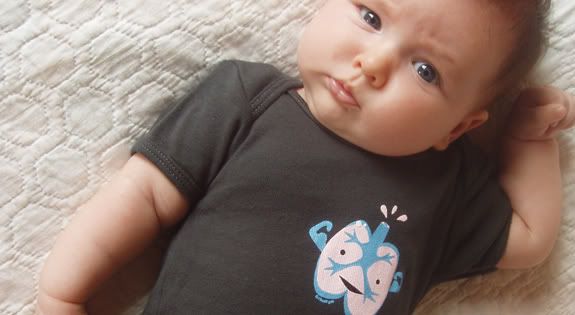 STOP THE PRESSES!! Ok, these little Marie Antoinette onesies are probably the cutest thing I've ever seen!!! I'm crazy about cameos and if you're gonna do a pastel, then THIS is the way to do it! Etsy Seller Lou and Lee was closed for a few months, but her shop is scheduled to re-open today. Fingers crossed you can scoop these perty thangs up!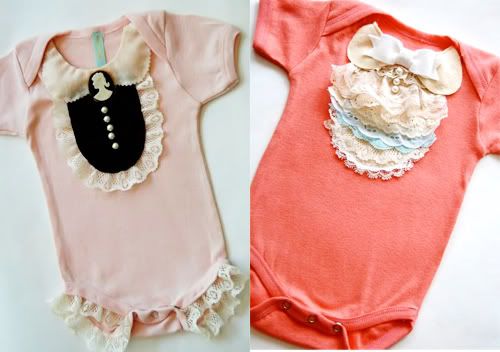 OK, all I have to say about these shoes is WOW. Acorn Toy Shop has blown me away with their adorable cowboy boots and then those metallic wing boots? In gold or silver they are pure shiny goodness. I feel like I need to make a bad pun for this two….like "You'll be shouting High Ho Silver (and Gold) Away!" Hyuck hyuck.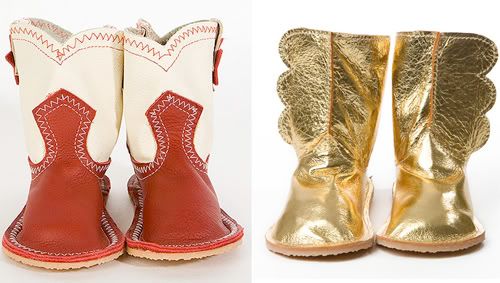 Aw, who doesn't love a Mix Tape! HeatherJeany's take on this is really sweet.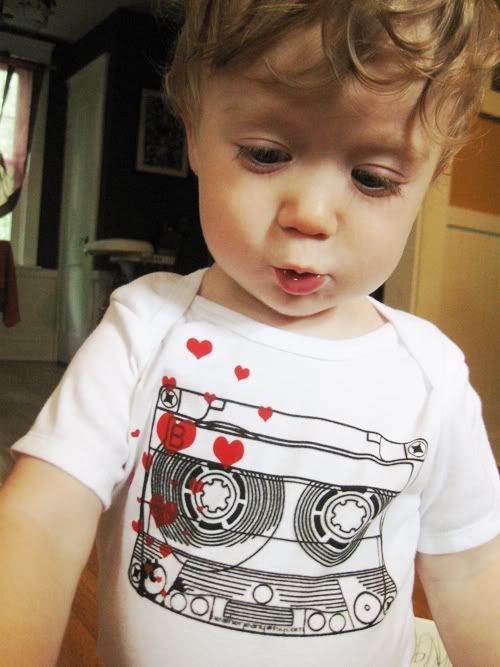 Funky cool clothing with vintage and retro fabrics….that's what groovy brand Oishi-m [Oy-shee-em] is all about. The little denim leggings are soooo great.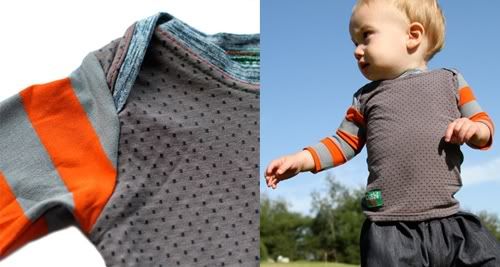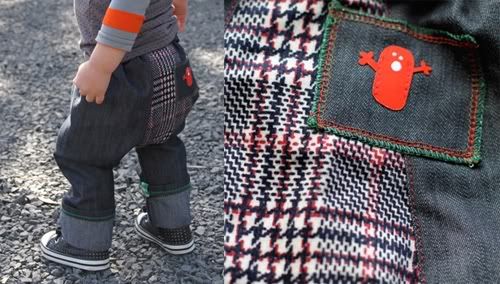 Wolfie and I love Julius the Monkey and he's had a Small Paul hoodie pretty much every year since he was two. These Paul Frank for Target onesies are a steal at $6.99. Talk about crazy affordable cuteness.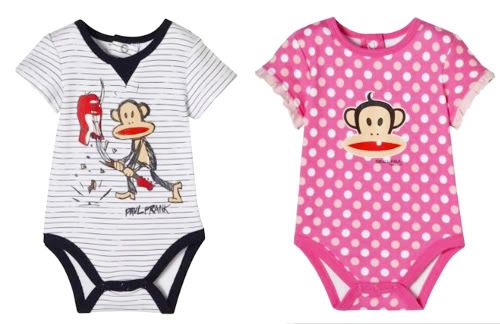 Oh Jasper Wren, how rad are you and your felt goodies??? These are so adorable. I love the fairytale kinder vibe of these Black Forest cuties, but the octopus with the 'stash is my favorite! (again with the moustaches….)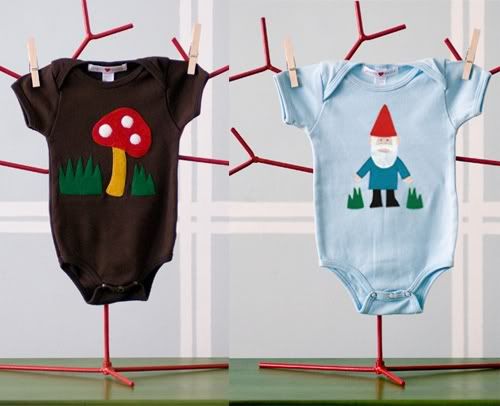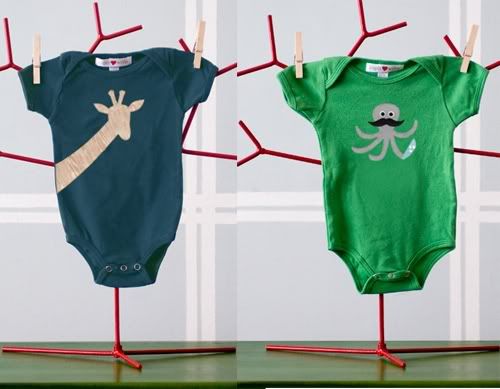 OK, that's all for our little Baby Talk session! Hope you had as much fun as I did.