Well, hopefully by now the last remnants of Thanksgiving can only be found in that great turkey pot pie you are serving tonight. Because from now to the end of the year, it's GAME ON! Yup, the holidays are finally strolling on over and it's time to break out our best and cutest vintage goodies to help your kiddos woo Santa Claus or Hanukkah Harry, or more importantly the grandparents to get your Tinker Toys and Lincoln Logs.
Yes, Virginia there is a perfect plaid dress! With ric-rac and peter pan collar to boot! Etsy seller, Flour Clothing found the perfect little dress holiday dress.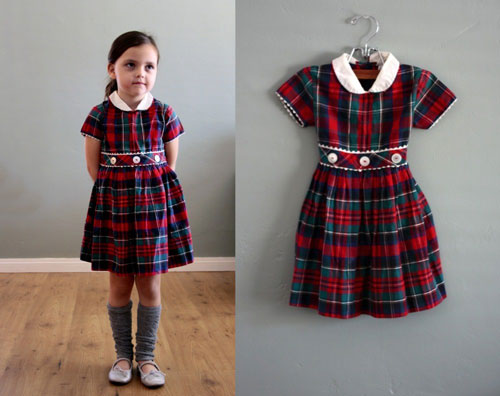 But paisley is just as welcome as plaid at the holiday party.  Check out this charming dress that would be perfect for all tinsel-laden festivities.  Vintage Helen Lee and 100 percent authentic  adorableness! From Ebay, Assortment of Appeal.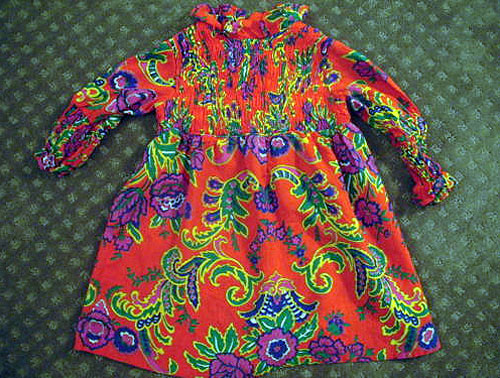 But enough of the dresses. Let's get to the gents, shall we? With this dapper little tie. Santa couldn't possibly leave any charcoal for the fellow wearing this tie! From Etsy seller, Funkoma Vintage.
The perfect match for that tie?  Why this cherry red vest of course! From Etsy seller, Hart & Sew. Natch!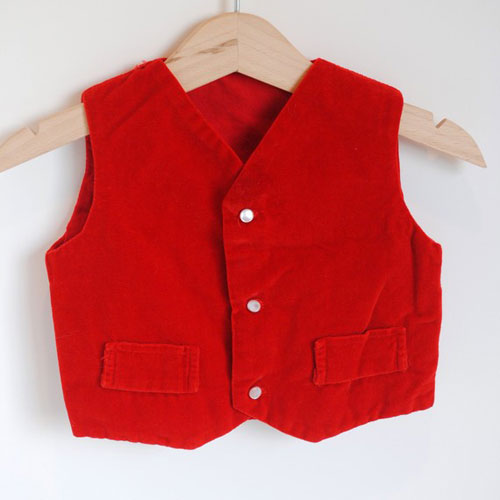 This Wool Austrian cape is just perfection for any little girl. Makes me want to go caroling just looking at it! Â  From Etsy seller, Pink Suitcase Vintage.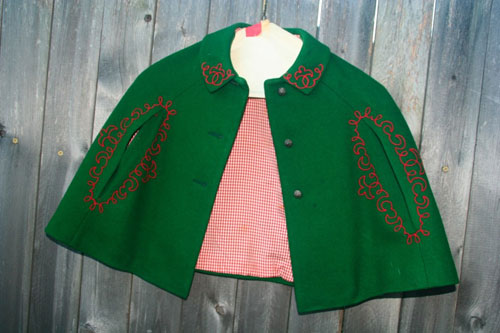 Connect with your child's inner Laura Ingalls by purchasing  this vintage prairie skirt for her.  Nellie Olson would have been green with envy over it.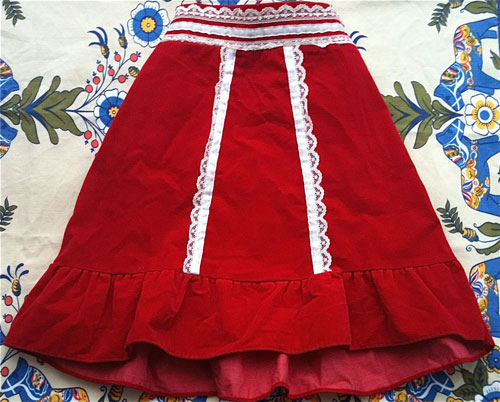 I'll take your plaid and raise it with Santa skiing on it.  Perfect outfit for crawling over to the tree to grab some of those low hanging ornaments, eh?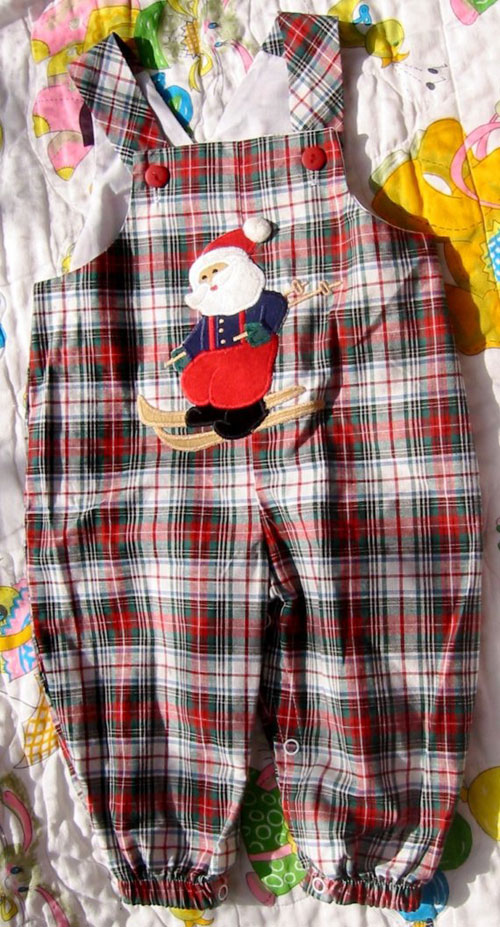 Both these gems are from our Lishyloo, who actually has more than 60 items in her holiday vintage kiddo section.
If your holiday plans  involve lounging with some hot chocolate at the chalet, we have the perfect apres ski sweater for your little one to wear after showing off  his or her  mad ski skills on the bunny hill! From Etsy seller, Pirate B00ty, again!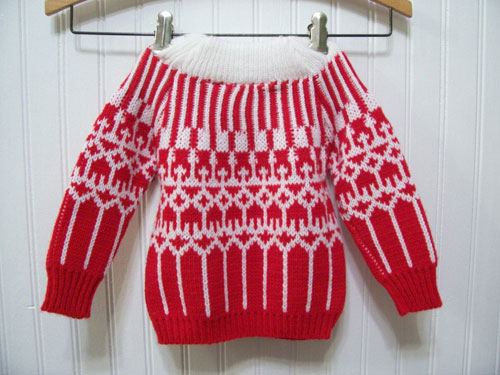 Velvet dresses go hand in hand with the holidays.  And with this dressie with the ric-rac apron is killing me with cuteness!  From Etsy seller, LissaBee89.
And what would the holidays be without a couple of sweet vintage holiday books to read as you wait for Santa to eat his cookies Christmas Eve?  From Etsy seller, Rush of Wings.
Happy Monday, everyone!