Hi hi, everyone–did you have a good weekend? I did, with the exception of finding out that my brother and his family is moving to Louisiana! Oof! Wow. Oh wow.  But more on that later. Anyhoo, on with the vintage kiddo shooo!!!
OK, these little ruffly plaid overalls are too cute for words! And I love the little chalkboard background too!  From Etsy seller, LaDiDottie! (Love the name, natch!)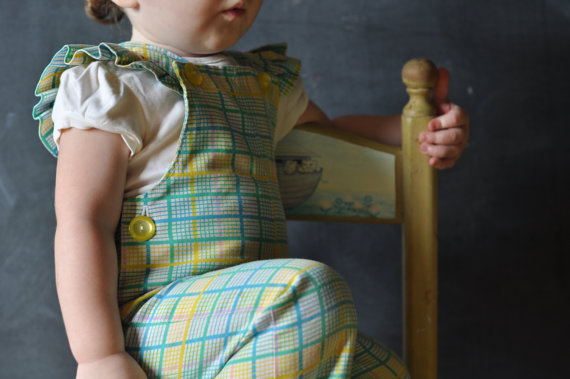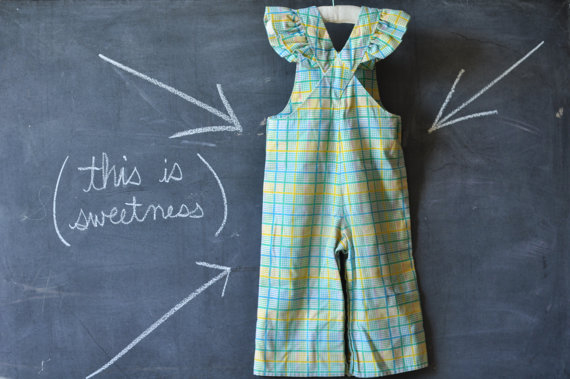 You know we love a good applique–and it doesn't get any better than a scuba diving octopus!  From the charming AdaLou Vintage.
I have a super soft spot for vintage HealthTex (that polyester is indestructible!) and these little circus print overalls are calling my name! From The Littlest Shop!
Sigh, I had to include this jaunty elephant on plaid combo in our round up this week–because really plaid and elephants really DO belong together. From Etsy seller, Tiny Little Bird.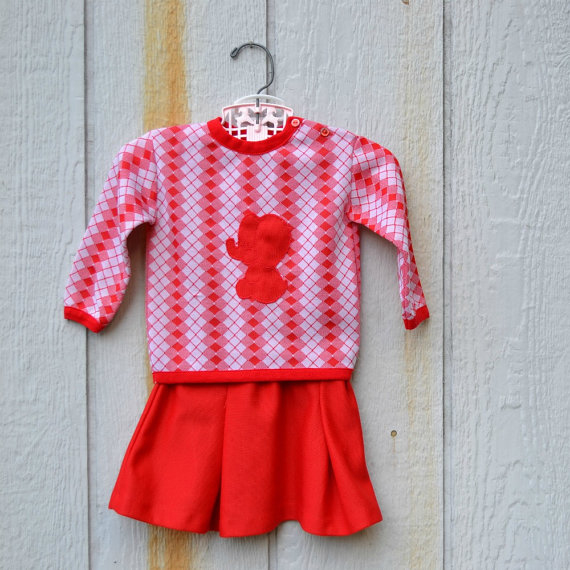 Gray is such a great color for kiddos shoes because it goes with almost everything and isn't as heavy looking as black.  And could we talk about just how cute they are?  From Etsy seller, Mode de Vie Vintage.
Frecklewonder, where do you find these gems? Like this sweet gingham edged turtle delight? Hmmm?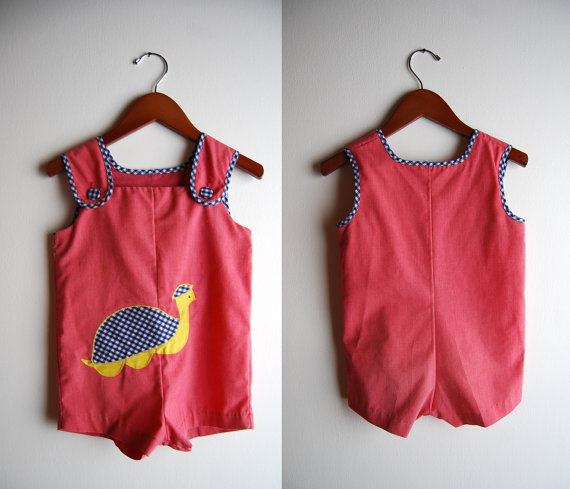 Look at this sweet double kitty toddler bonanza!  That shirt alone is killing me with cuteness. From Etsy seller, Put on that Dress.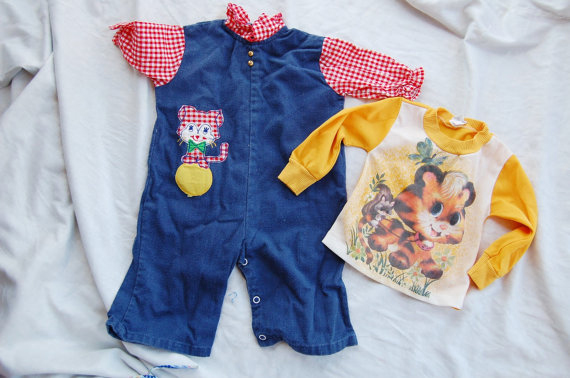 Etsy seller, Oopsie Daisies is one of my favorite vintage kiddo book dealers and I love this great selection of vintage children's books which would be a terrific one for any pregnant lady.
OK, ya'll know I'm a bit a fan of applique, but I love this little under the sea dress with the fabric "netting" over the fish. Genius! From the Robot Parade 4 Kids!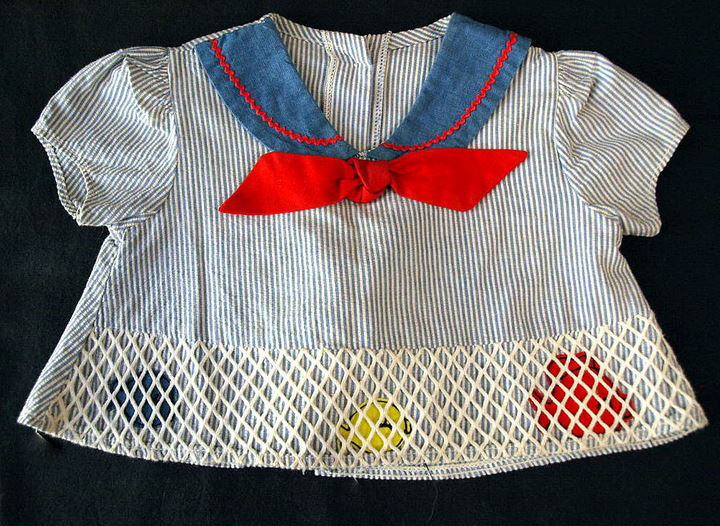 When I see one of these beautiful vintage ride on toys from Fisher Price, I get a bit sad that the Peach has already outgrown them. FIE!  From Ebay seller, Great South Bayer.
Living in SF makes me a firm believer in the power of layers. And Cardigans are perfect for changing fall weather.  Like this perfect little helicopter cardi from Etsy seller, YoungsTeam 1981.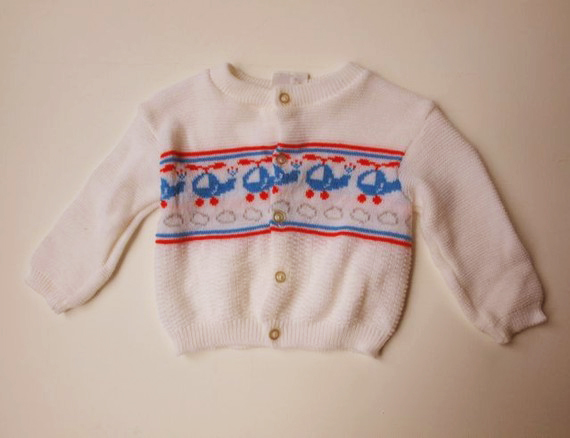 Oh lawdy, I don't know what the Parker Brothers product team was thinking when they came up with this game.  "Hey Stanley, let's do a game based on used car salesmen–it'll sell a million!" Or maybe just four. Thankfully Etsy seller, Shadowmark has the game, Dealer's Choice for the perfect price of twenty bucks.
I'm tempted to buy it myself, so I can hang this thing in my bathroom. Because it is awesome.
Happy Monday!