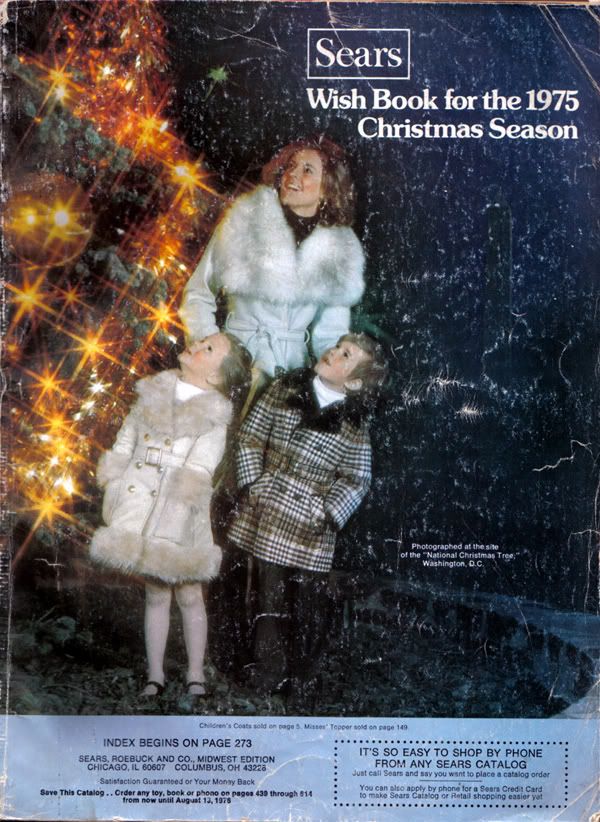 One of my favorite holiday memories was sitting on the floor pouring over the Sears Holiday Wishbook. This was the catalog to end all catalogs. Every fall we would wait in giddy anticipation for this giant tome to arrive in the mail. Nearly two and a half inches thick, every page was crammed full of amazing goodness for the entire family. My brother and I would look at this catalog with great reverence….ear-marking all the amazing things we wanted. And oh, there were so many things to want! Colorful quirky clothing….rad sleeping bags….cool bicycles…and the toys. Lord have mercy, the TOYS. The Sears catalog made you want things you didn't even know you wanted. It was that good.
C'mon. I'll show you….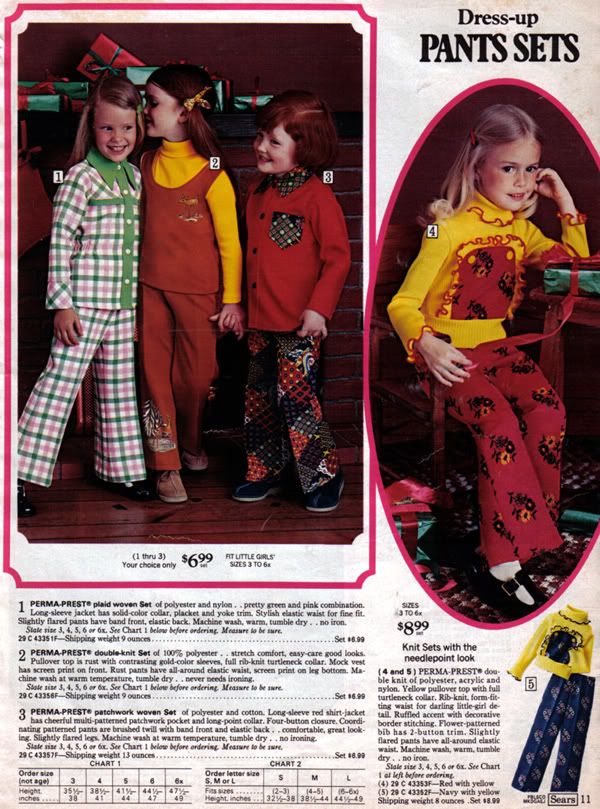 Normally clothing for Christmas is kind of boring for kids, but back in the 70s clothing was colorful and fun and totally had me transfixed!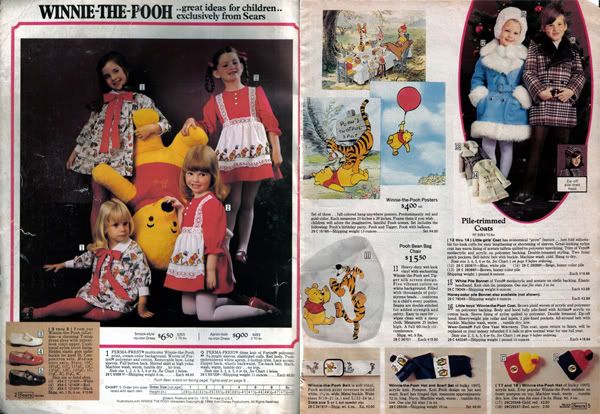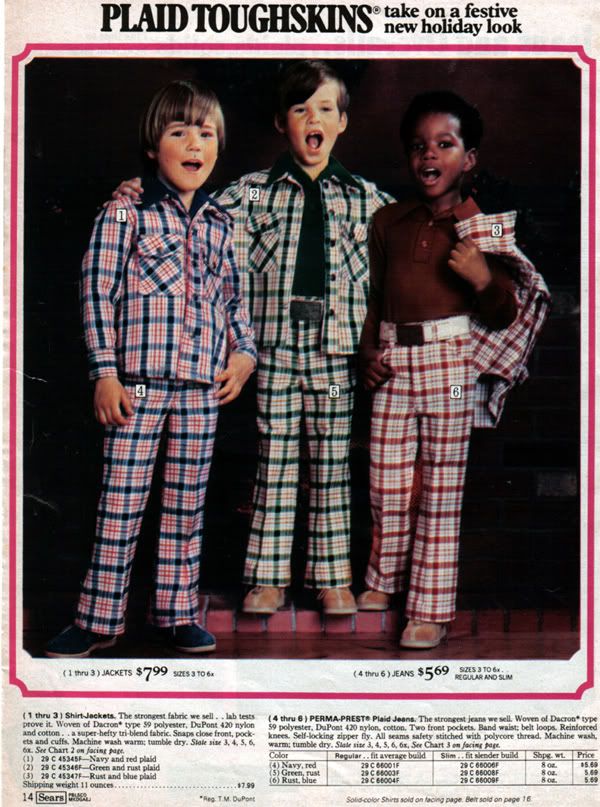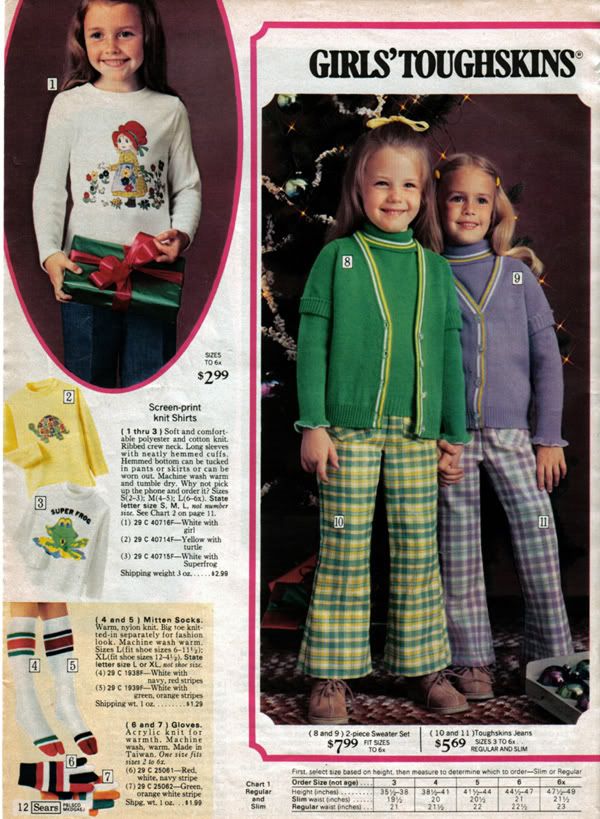 How cute are the little Girlie Toughskins??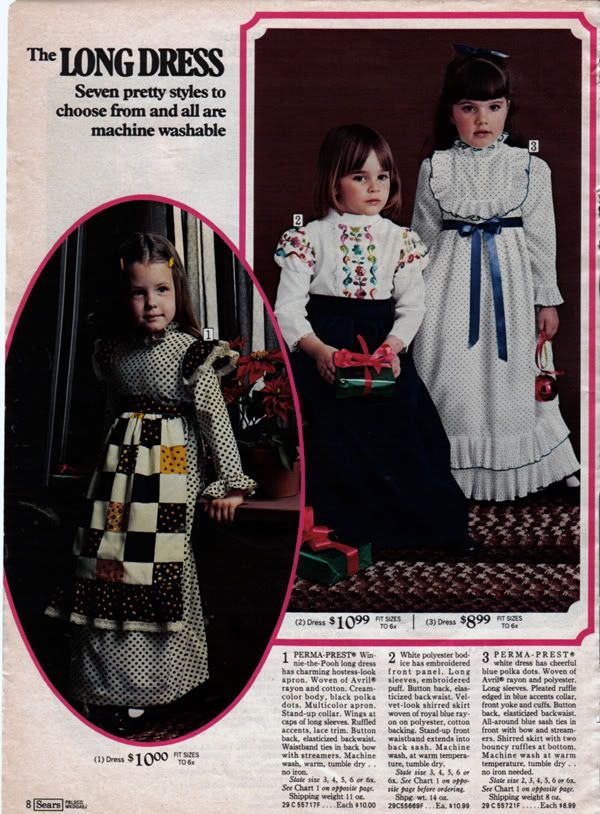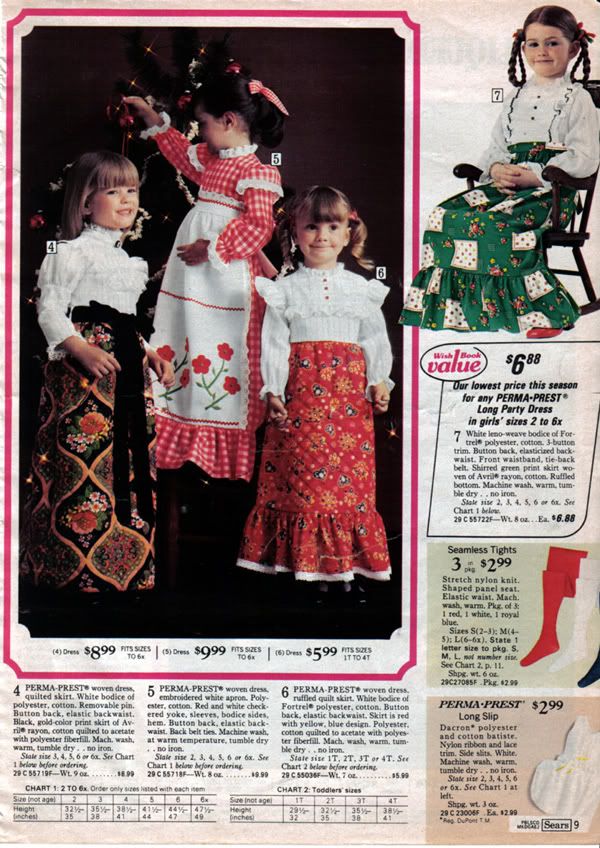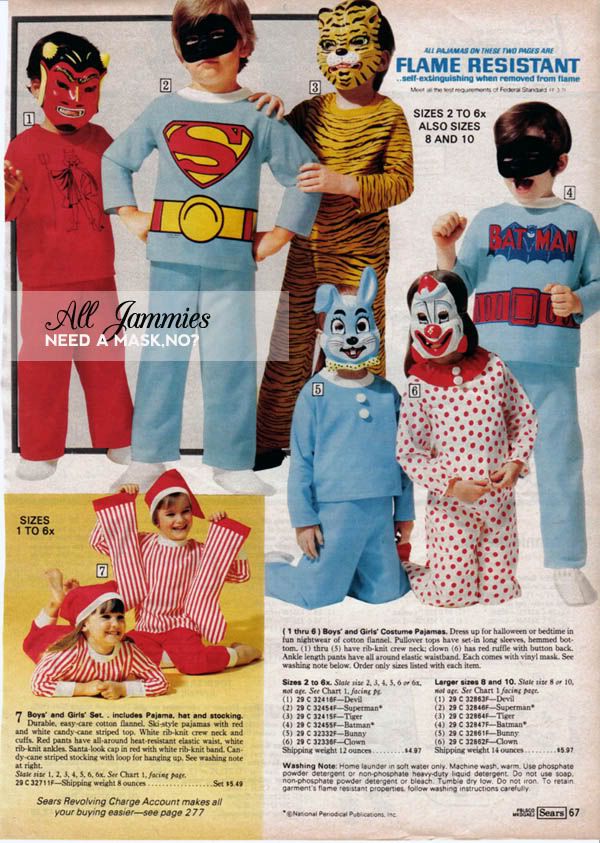 Didn't everyone's family wear matching "loungewear"??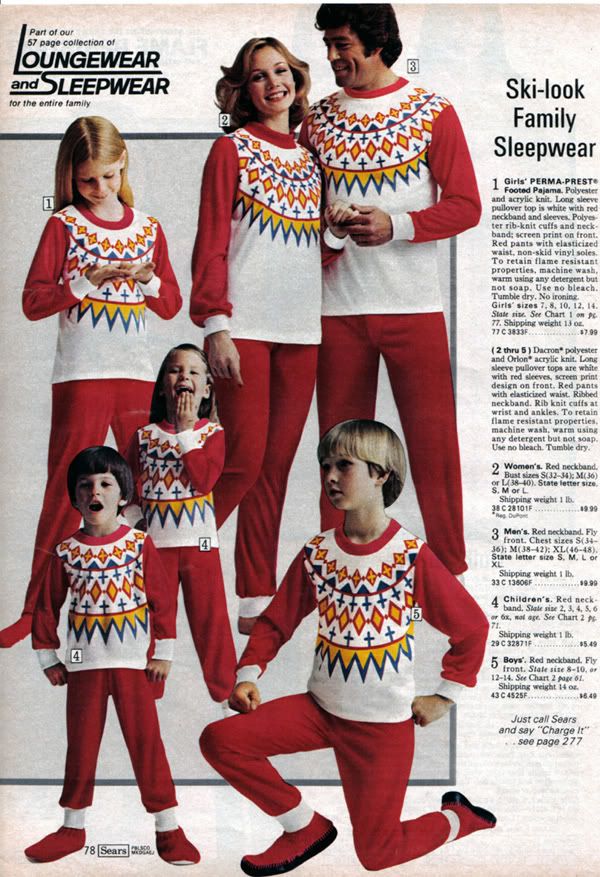 But the clothing was just like a little polyester appetizer. It was really alllll about THE TOYS.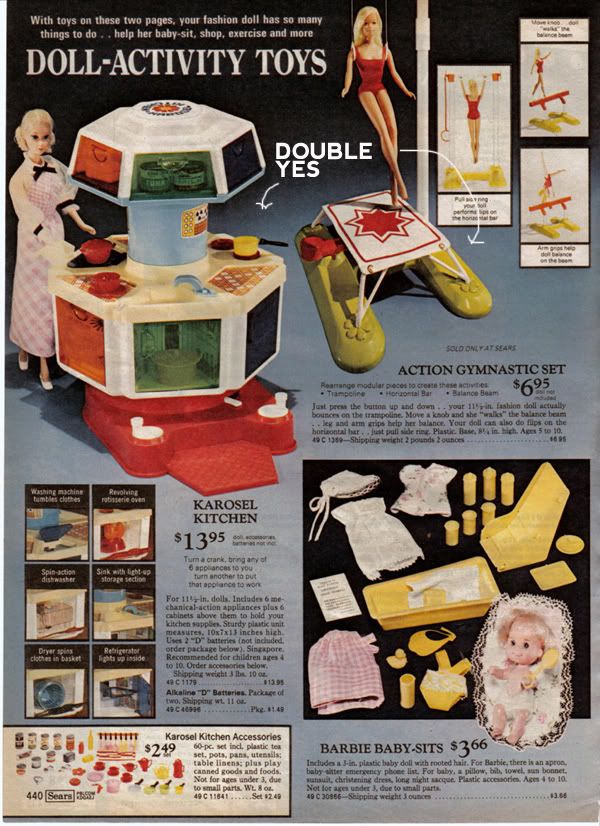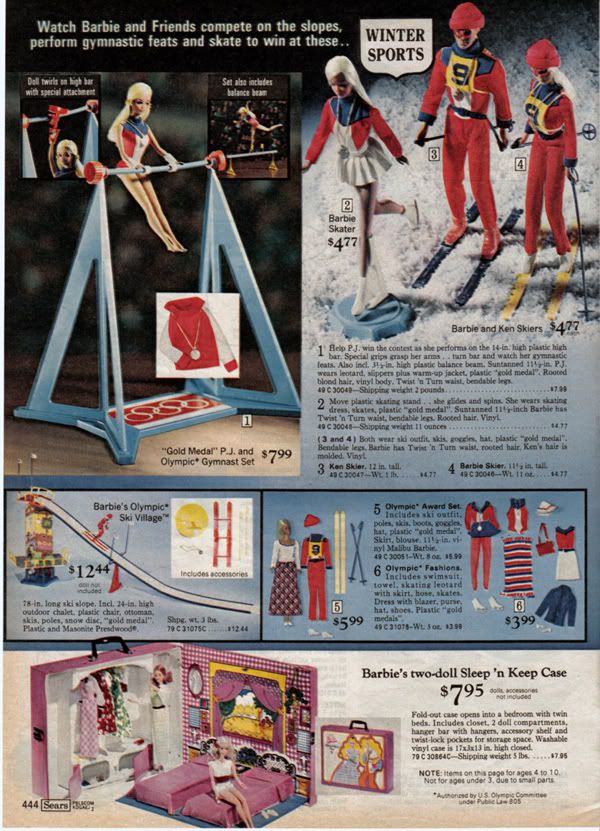 Whoa, check out that ski jump up there. I can't imagine Barbie successfully navigating that at all.
For those of you unfamiliar with the majesty of "Growing Up Skipper"…..she was little preteen Skipper when you pulled her out of the box, but when you spun her arm around, oh ho ho! Her waist shrunk, she got taller….and she grew BOOBS! I'm totally not kidding, folks.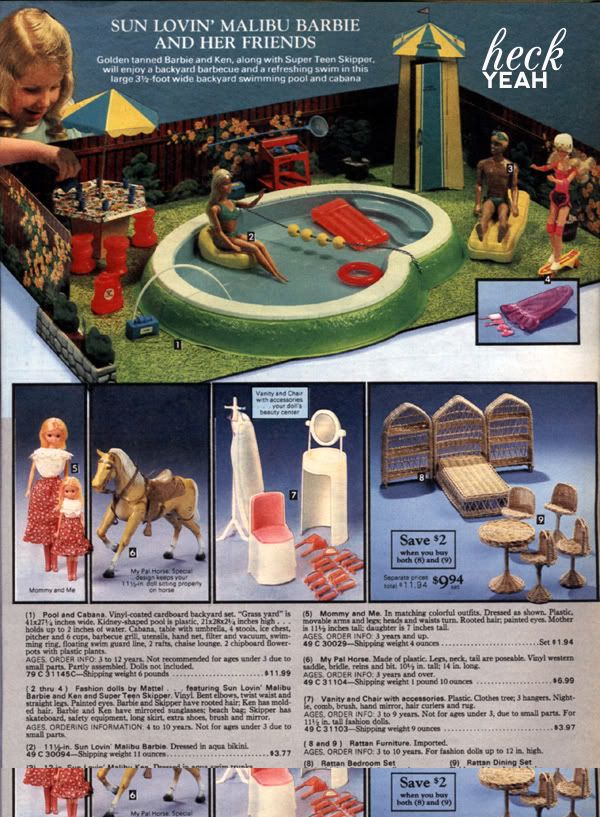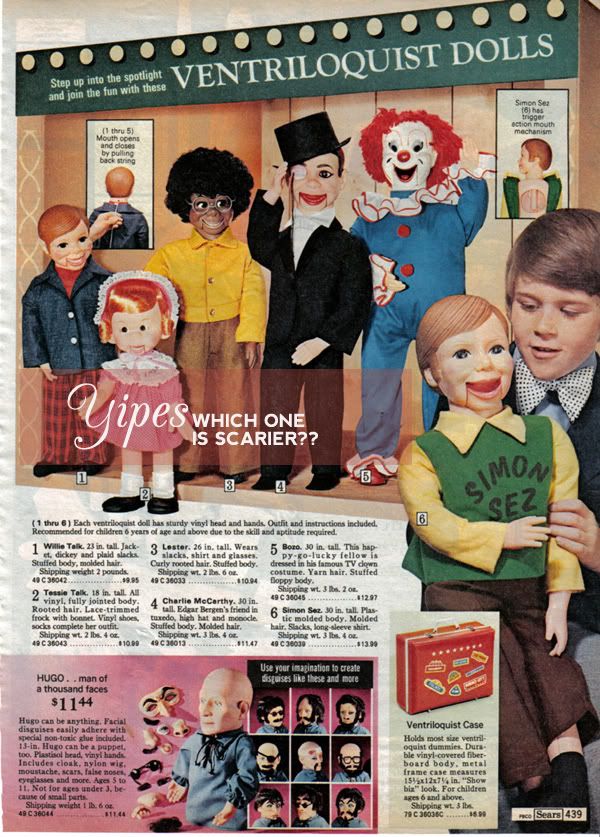 (Please notice the terrifying "HUGO….man/doll of a thousand faces." up there)
Of course pages like these "grab bag" were among the most tantalizing—jam packed with stuff.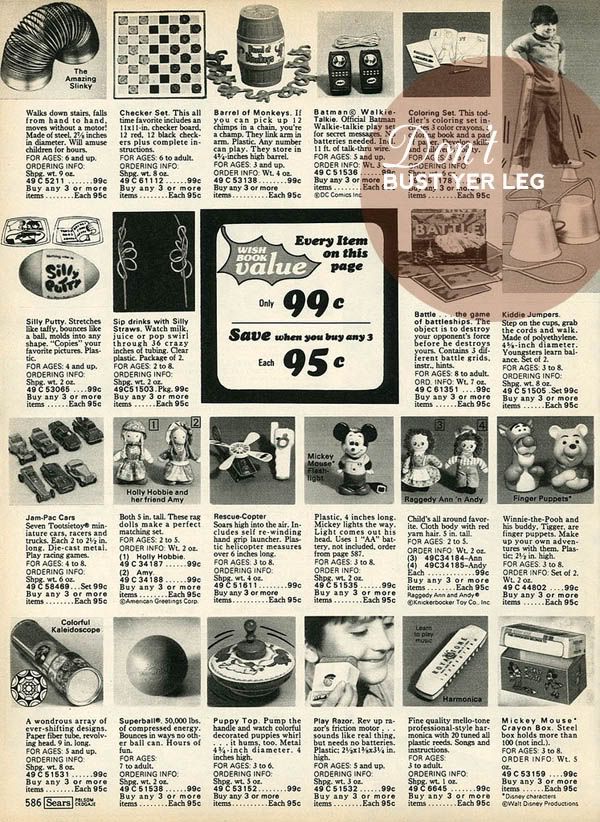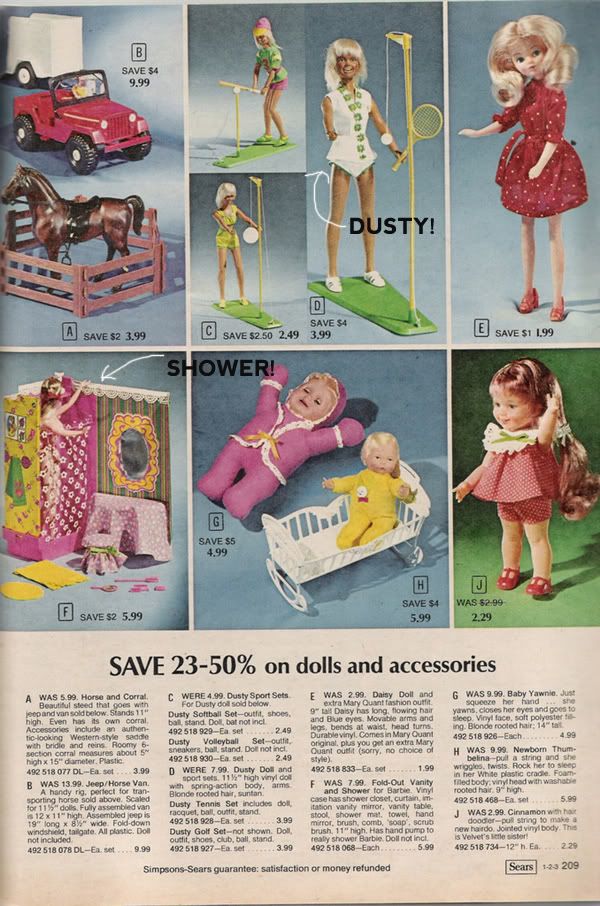 The Weeble tree house and club house! The Haunted House and Weeble Mickey Mouse Clubhouse…Fisher Price, Play Mobil….and the McDonalds Playset, complete with Grimace and Hamburgler!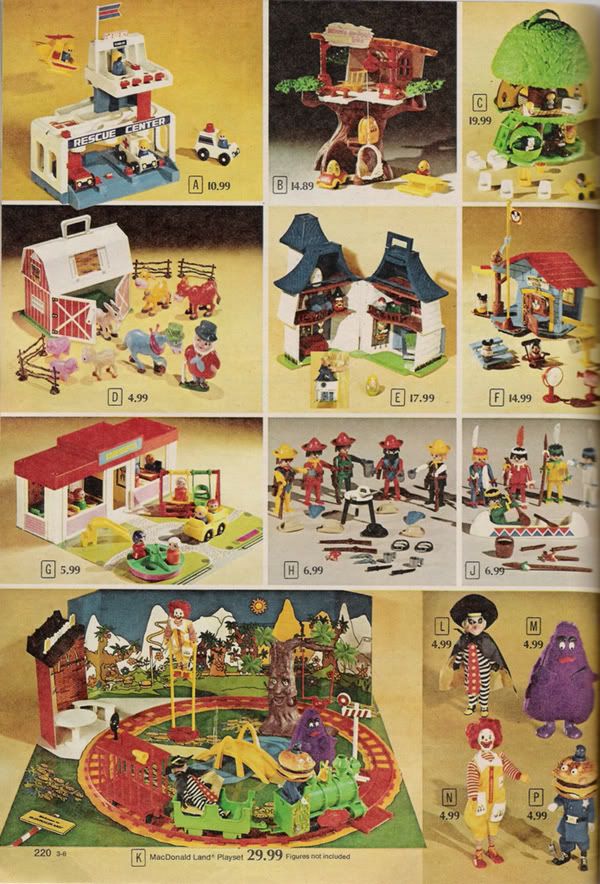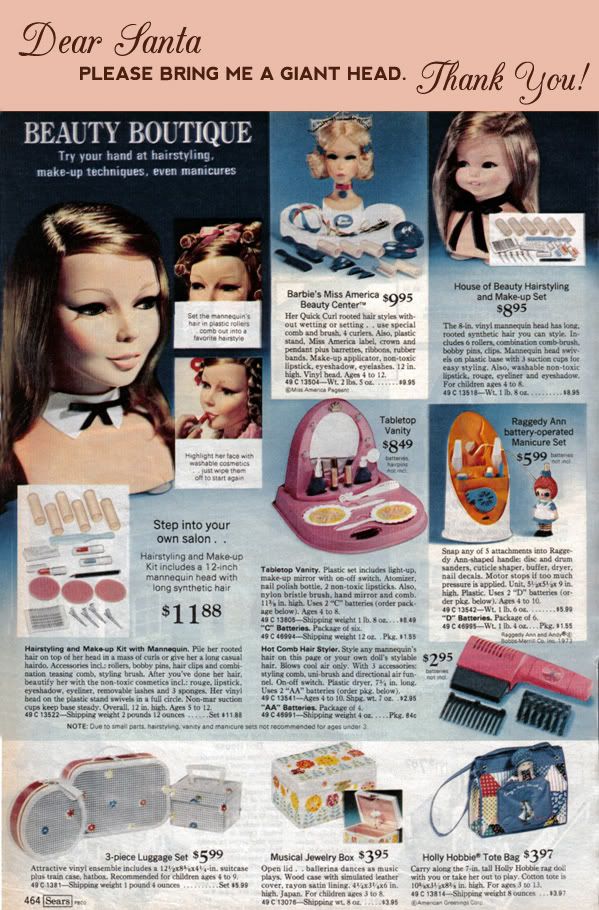 Oh how I wanted a huge Barbie head that you could style and put make up on… in retrospect I'm glad I didn't get her. She's totally creepers. I DID have a snazzy dolly stroller like the one below though. So cute!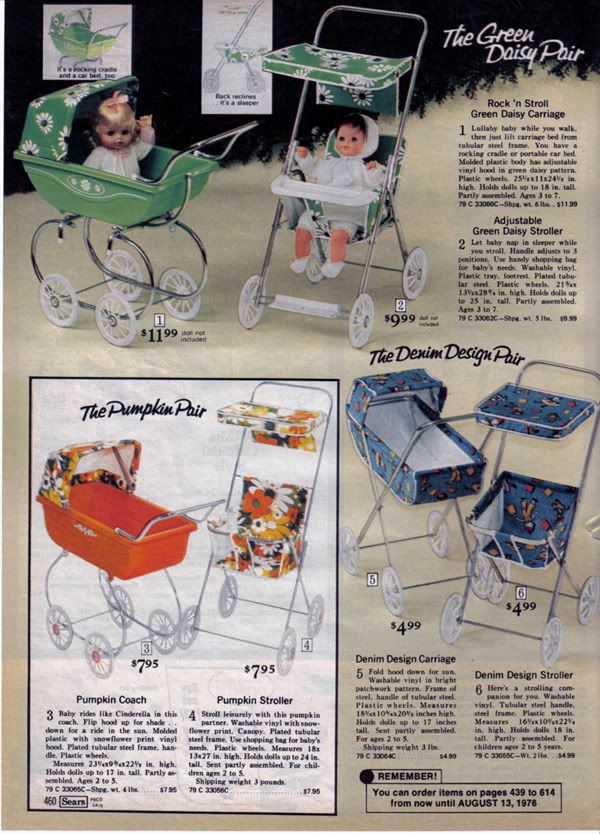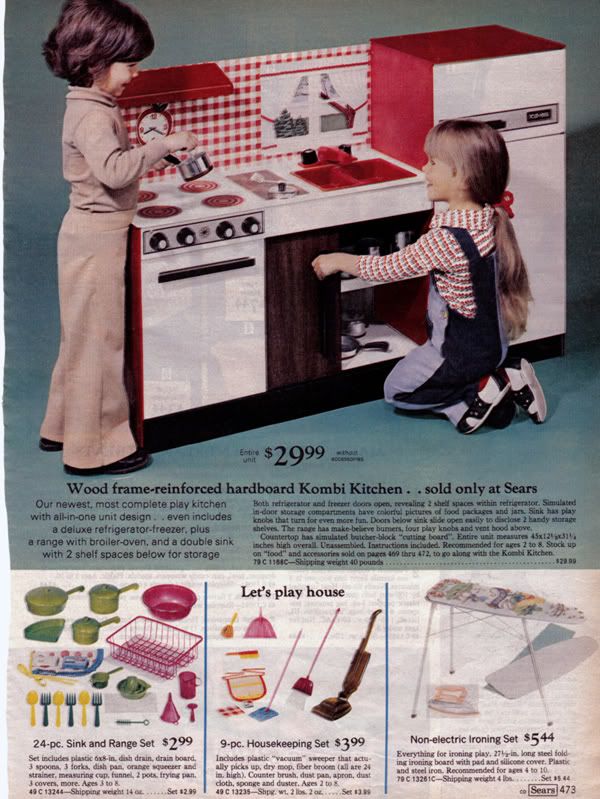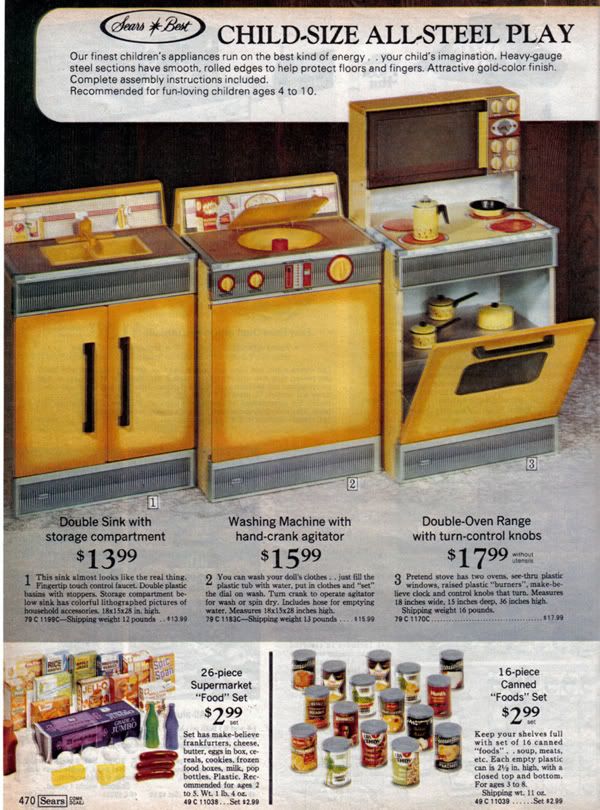 Dottie totally had my wheels spinning yesterday thinking about Christmas wishes….the Easy Bake Oven was always on everyone's list, but do you remember the Pizza Hut Oven???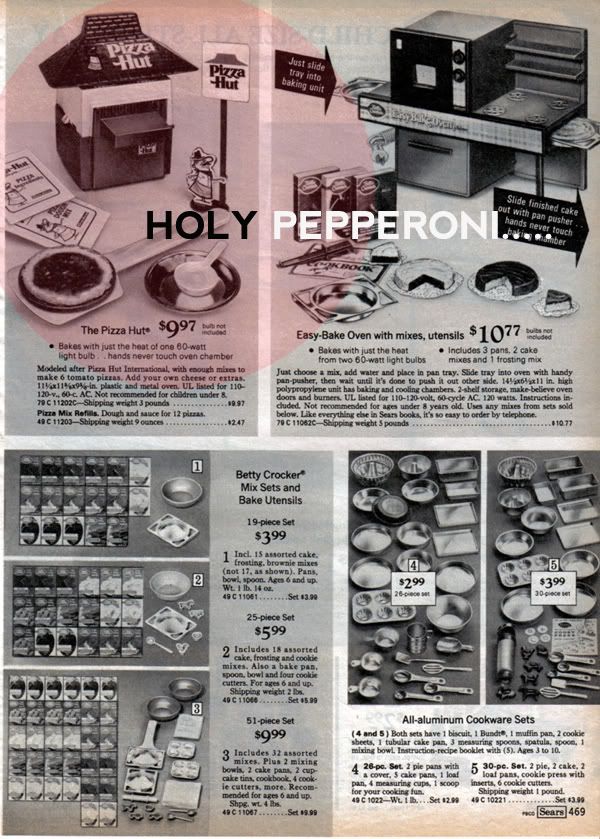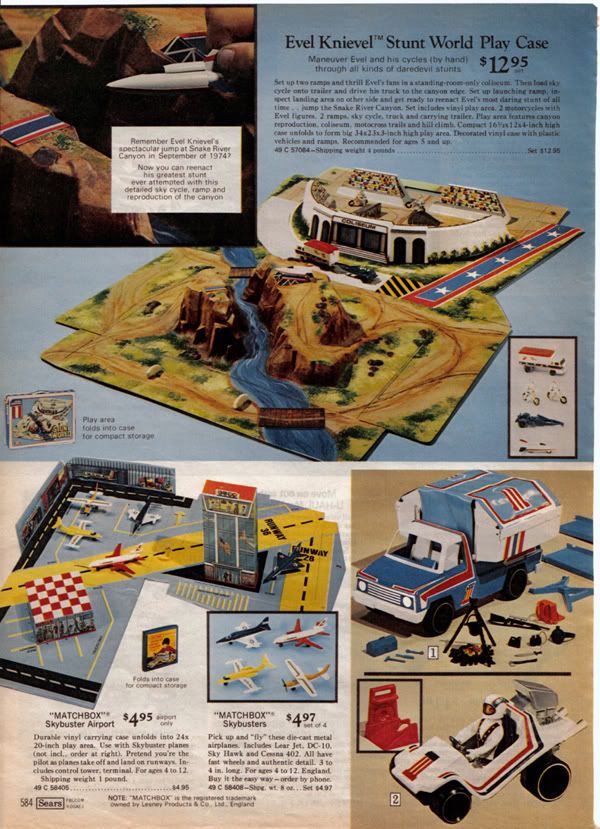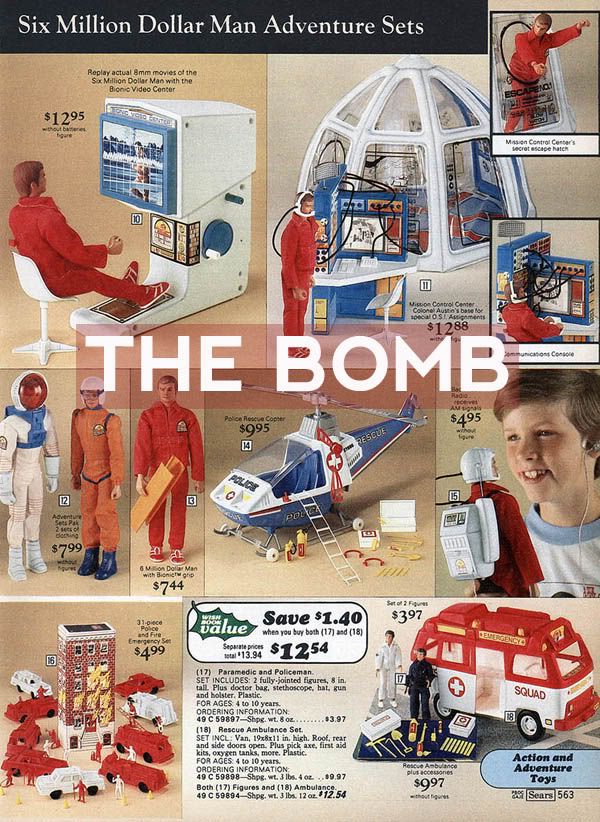 The costume section was a little weird, but I think that the catalog arrived in September—so prospective Halloweenies could scope out their costumes!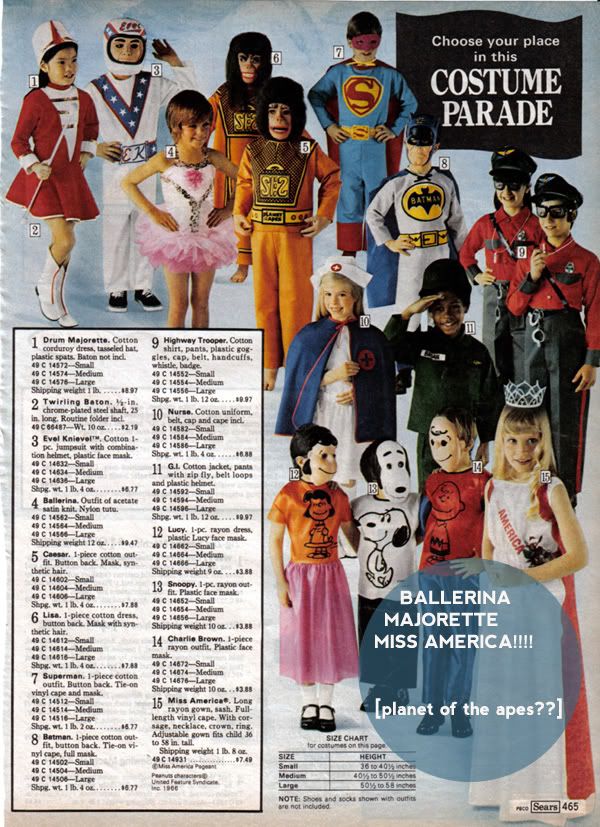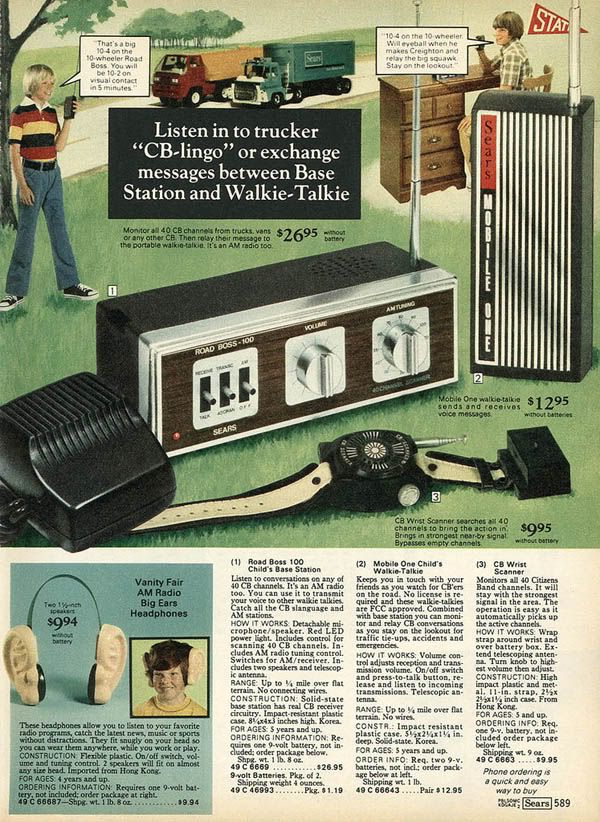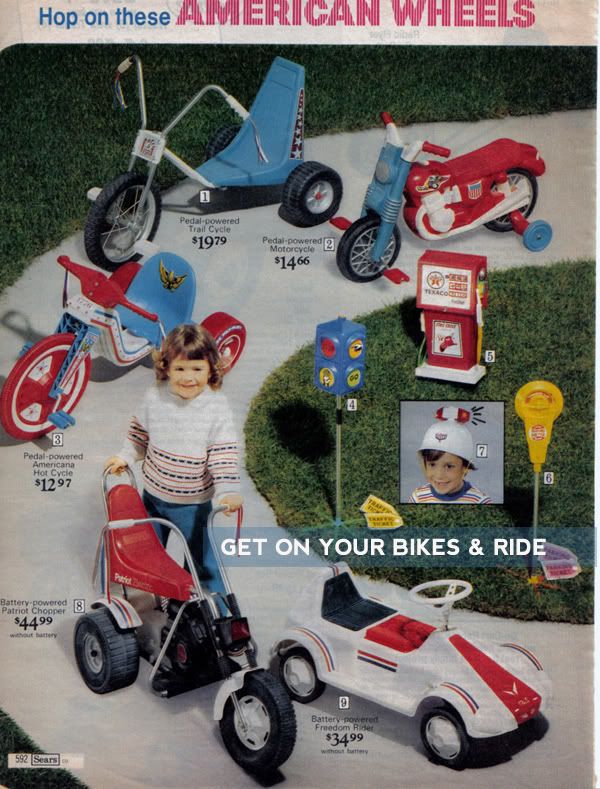 Oh this is just the tip of the iceburg, friends. There were soooo many more awesome goodies. I haven't even tapped into the ladies clothing section or housewares. BUT, I leave you with this brilliant selection for dad. Well hello there….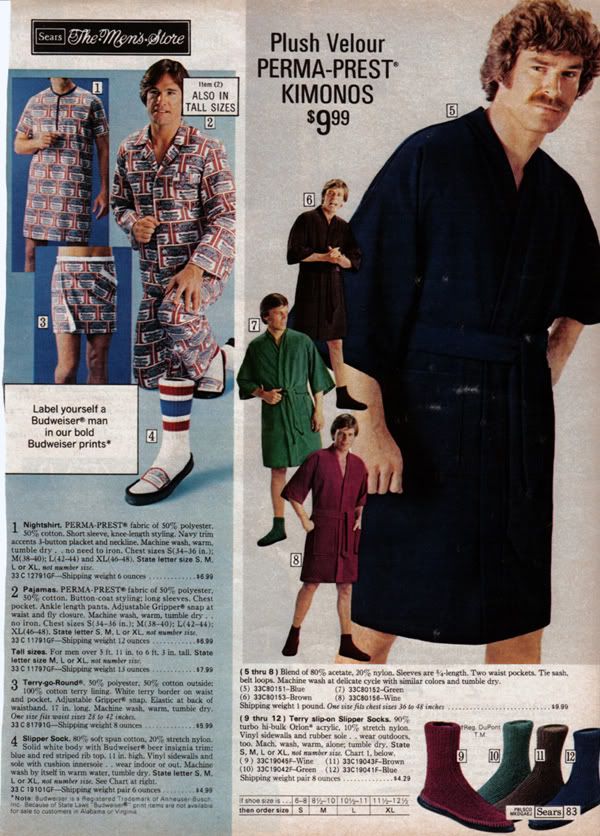 images: wishbook
Do you remember the awesomeness of the Sears catalog?