Wellllll hellllo! I'm baaaaack! Oh my gersh, Hawaii was positively AMAZING. If you follow me on twitter (@galexina) or instagram, then you already saw a sneaky peakie of my sun filled holiday. It was much needed and I can't wait to share some photos and stories with everyone….but here's a little secret. I'm technically still in Hawaii!! We leave tomorrow morning. Miss Dottie and I did a little "Tag, your it!" on the vacation front and I'm pleased to report that she is off on a much deserved vacation herself. She has some great guest bloggers lined up to cover for her and I have loads of things planned too, but before we get into Hawaii stories and guesties, let's not forget that today is our fabulous Vintage Kiddo Monday! Yep, this is the feature that started it all, and I just had to share with you guys some of our latest and greatest finds.

OK, it should come as no surprise that I'm loooooving this Junior Tiki Party dress from Kid Wonder! Jenny, how can you sell it?? I think your Dotty needs this one!!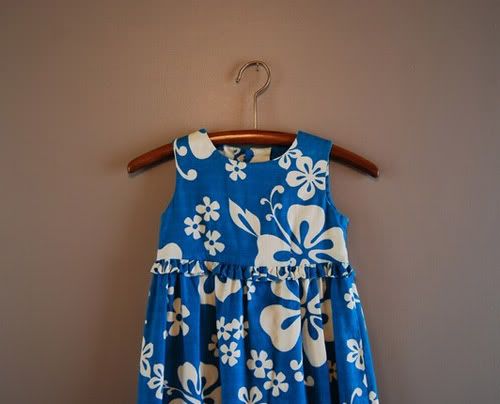 Of course we can't forget the little dudes and these groovy 70s plaid pants are funky as all get out. They look supah hip with a fun modern day tee (you can see Wolfie sportin' some here!)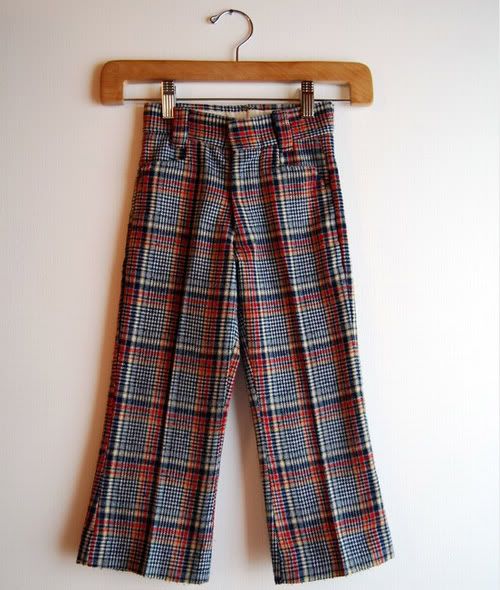 One of my new faves, The Sweet Shop, has sooo many great goodies in her shop. You'll die! I have a whole feature coming up on Jeanette, as she is a fabulous new MK sponsor (YAY!) but for now check out this amazing little turtle neck top. It's so Ernie and Bert!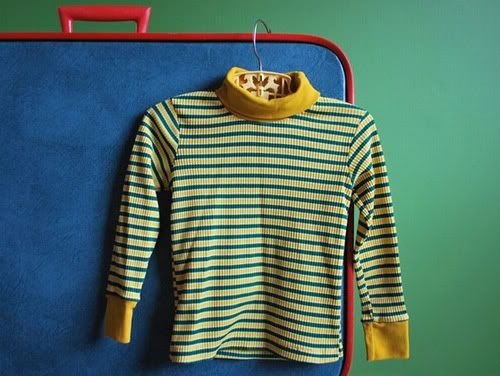 And probably my favorite item, this BANANAS ride along toy that's a 70s VAN! Yes. A 70s van ride-along toy. WOW.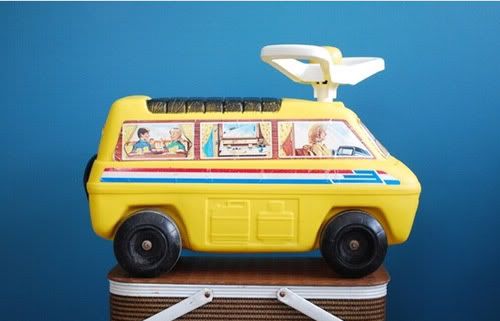 One of our other favorites is Kyssa Vintage. Check out this crazy cute cordoroy jacket for your little indie boy!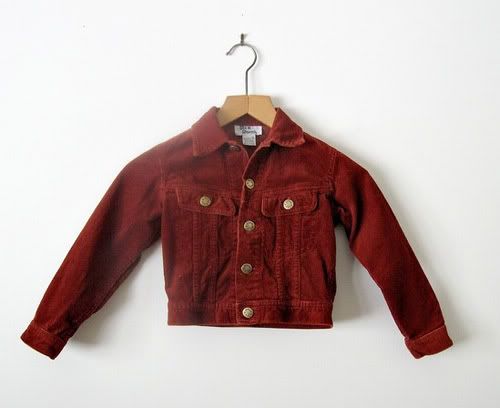 And in honor of Miss Dottie's Little House obsession, how about this darling prairie dress? Sassy alone or over rolled up jeans and sneaks.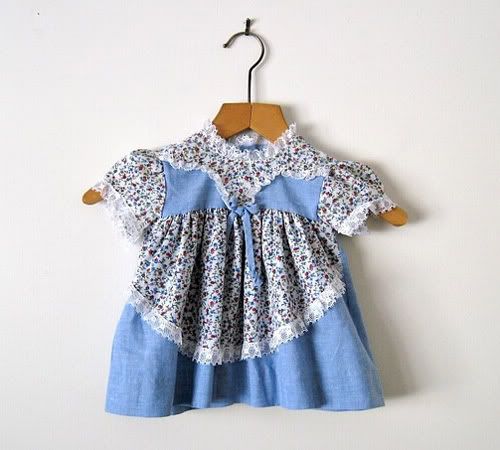 This sweet little school girl dress from flour clothing is so great….but i'm a little biased since that little cutie modeling it is so lovely!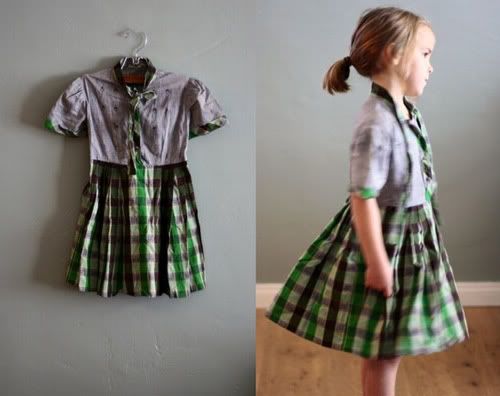 Ahoy matey! All aboard the S.S. Cutie! This adorable 60s sailor tank top, perfect for the upcoming summer, from our girl Heather at 3 Ring Circus Vintage.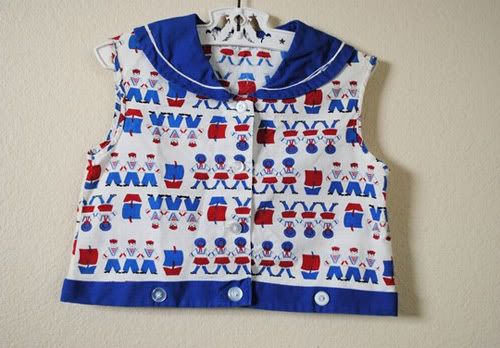 And for the little dapper lads, how about this nautical short sleeved knit top?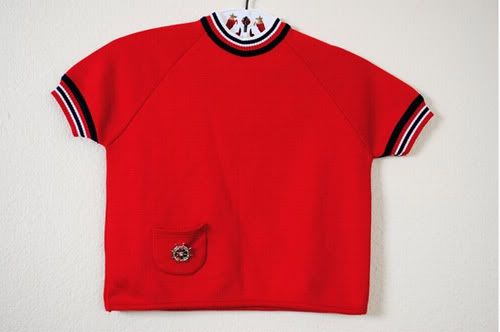 Super groovy seller, Nostaligia Mama, has really scored with this fantastic lime green plaid dressie. Seriously? I want one in my size.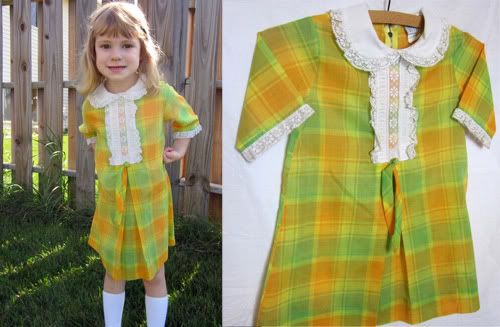 And if that weren't enough she's also got these rockin'Â My Little Pony roller skates!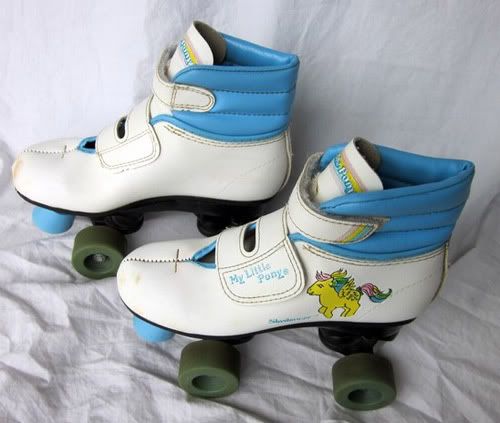 Speaking of roller skates. It's never too young for a little roller derby action! The Sailor Made Shop has this ultra rad Roller Derby tank top. Aw yea, here comes trouble!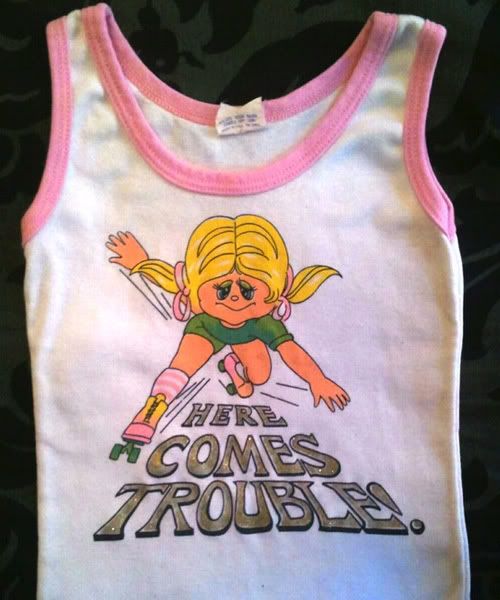 The Vintage Tot Spot pretty much stopped me dead in my tracks with this AMAZING hello sailor outfit. Have you ever?? It's soooo Good Ship Lollipop!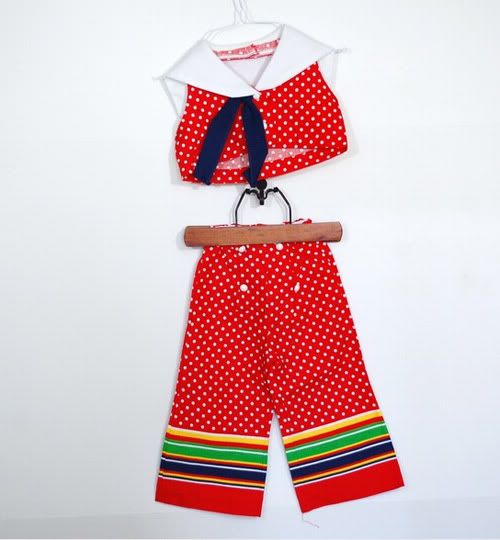 I also love this soft and gently worn mickey mouse tee she's got in her shop as well. If it were bigger I would totally get it for Wolfie.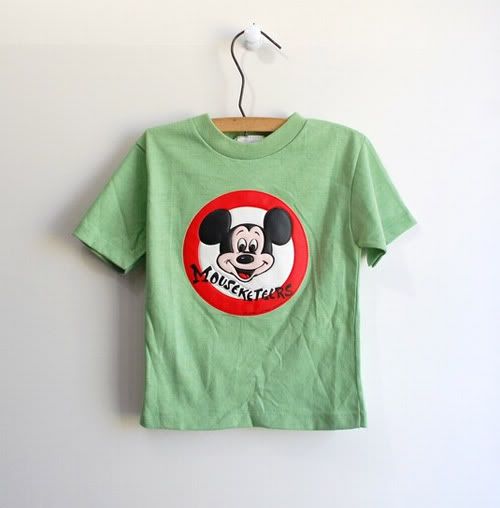 And as if that weren't enough…..Vintage Tot Spot goes for the win with this amazing turtle jumpsuit.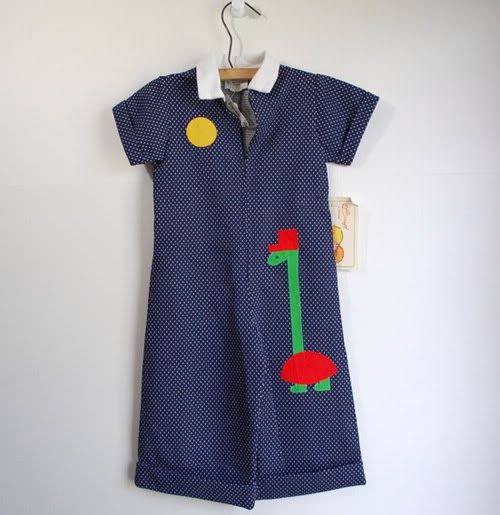 That's it for now folks. Hey, if you're a vintage seller and you have an item that you think would be fabulous to feature, shoot it our way! AlixandDottie [at] modernkiddo [dot] com. We're always on the hunt for hot tips! MAHALO! (heh. I'm sooooo Hawaiian now, huh!)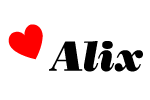 PS If you have a moment, won't you please head over to the Circle of Friends Top 25 Kids' Style contest? Modern Kiddo, along with a boatload of fabulous blogs, are nominated! You don't need to register, just click here and give the blogs you love a thumbs up! Easy peasy and you can vote once a day IF the spirit moves ya. Click here (or that pink badge up on the top!).
PPS Also, don't forget about our insanely fab GIVEAWAY from Misha Lulu! You could win this gorgeous dressie for your little girl! CLICK here to enter.