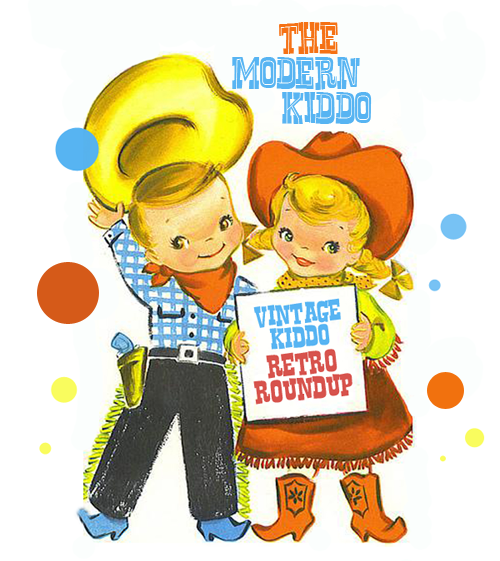 Thanksgiving was SO last week, and now we are all on to that oh so very very special time of year, where you can wear velvet ALL THE TIME! To me, there are only so many chances to put your kiddo (and yourself) in velvet and the month of December is one of the best months to do it, so I present the third annual all velvet all awesome round up!
Stop the presses! Velvet jonjon.  Dying.  Seriously. Dying.  And in a bigger size 4T.  If the Peach was a boy, I would have bought this already. From Etsy seller 1 Sweet Vintage, who by the way has a ton of other vintage kiddo goodies just in case velvet jonjons aren't you thing. But that can't be the case, right?
Can't you just see a little curly brunette baby come crawling over to you in this adorable little outfit?  I can.  And I like what I see!  DYING! From Etsy seller, Hey Sweetie Pie, who also has a nice selection of baby velvet outfits for your baby.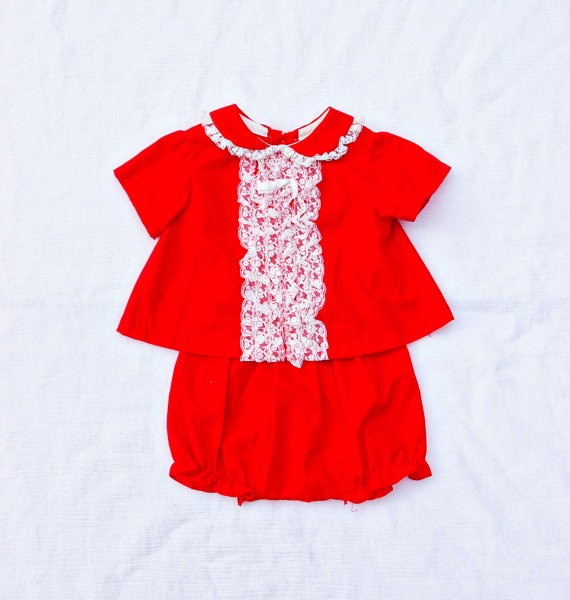 Don't get me wrong, I love lace, but embroidery has my heart. I think I would choose embroider over lace in a hard race. And this little simple red dress with perfect white embroider is killing it for me. From Etsy seller, Baby Shapes.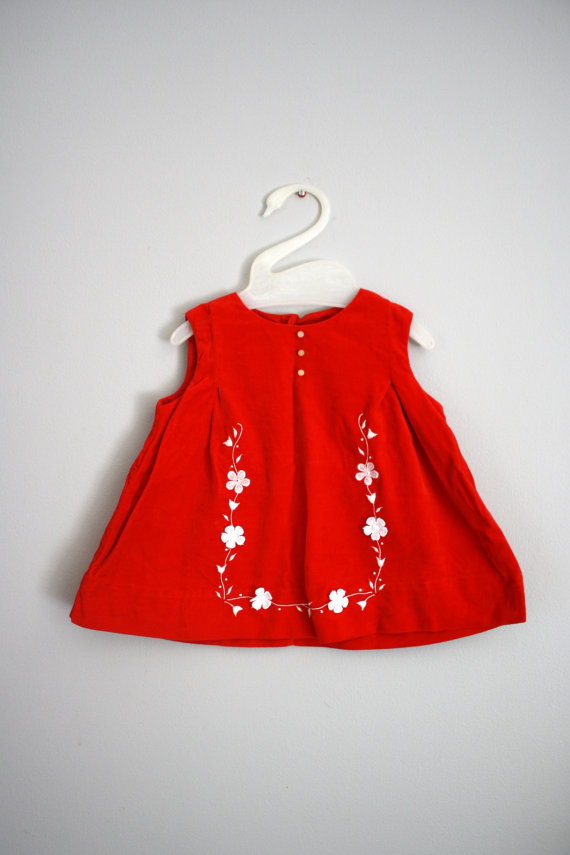 Oh, I do love blue velvet. And this darling little friend is just perfect in my book.  Love that lace too! From Etsy seller, Diaphonous.
Don't you love this little swiss miss of sky blue velvet cuteness? From Etsy seller Octopus Pie Studios.
Dress your little man, like a little man with this adorable old stock vest/tie/shirt/and velvet pants combo of cuteness! From Etsy seller Little Reader Vintage.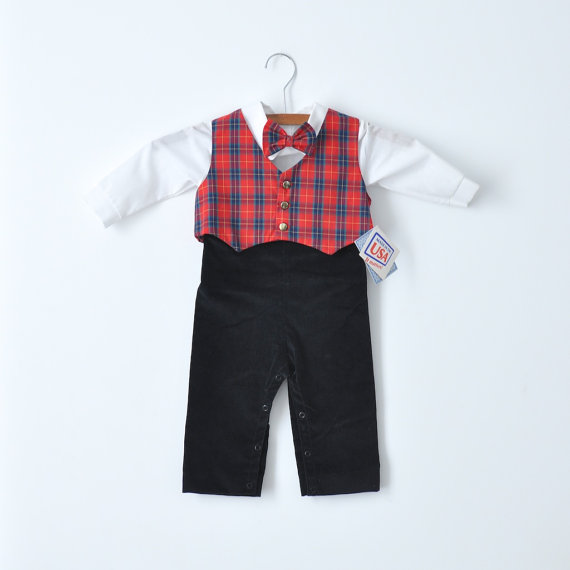 Who would have thought pink and ruffles would create such a sophisticated dress for a girl. And this is a big girl dress–size 12. Perfection. From Etsy seller, Silver Screen Vintage.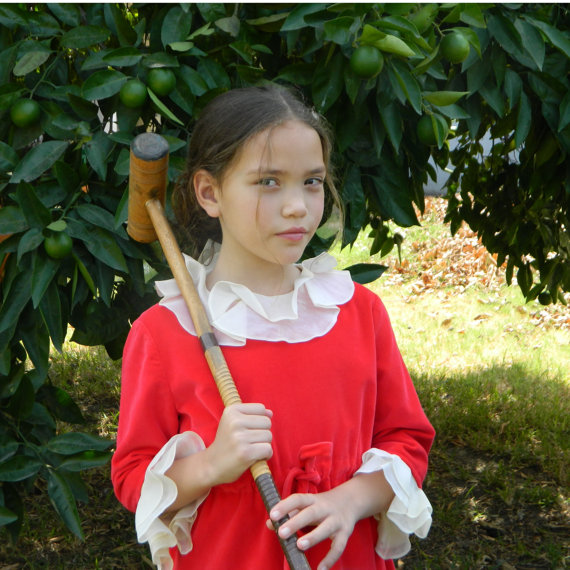 What can I say, I love this dress. I have such a weakness for swiss dot and to pair it with red velvet. Well, I'm swooning folks.  From Etsy seller, Salvage House.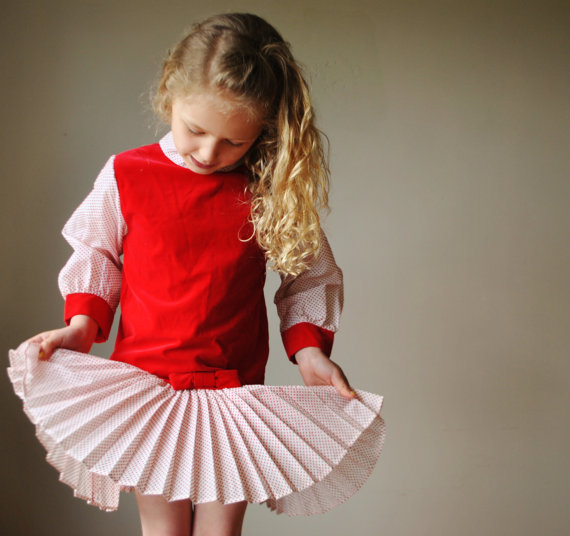 Who says a little girl can't wear a black dress. I think a black velvet dress is OK and this darling little one is so sweet with the flower.  From Etsy seller, Stop the Clock Vintage.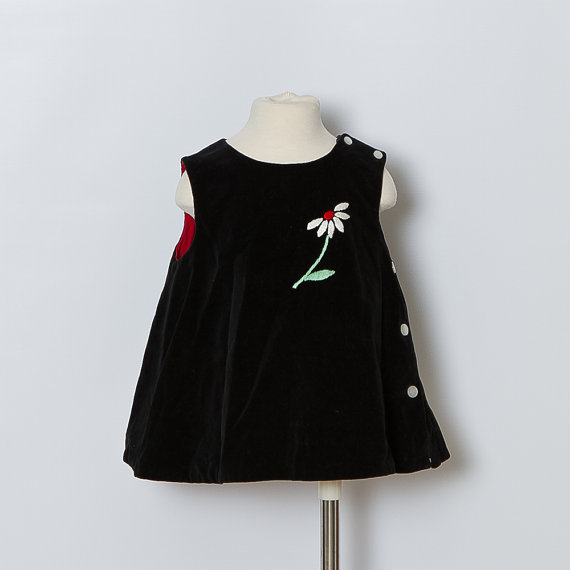 Sailor + velvet = something so cute that I might faint! Like THIS!  From Etsy seller, Peggy's Corner.
Happy Cyber Monday! And remember your online vintage sellers this holiday season! Many are having great sales and choosing vintage is a meaningful way to celebrate this wonderful time of the year.