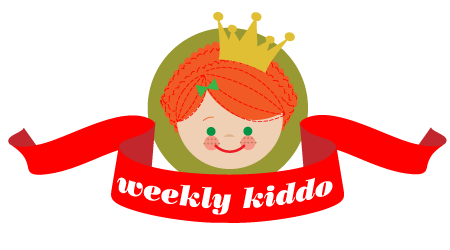 After a two week hiatus, I'm pleased to report that the Weekly Kiddo is BACK! And wait til you see the little fashion diva we have for you today. The beautiful Miss Serenity has style galore! Her mama Angie is very artistic and runs a fun blog called Treasures for Tots! She is also the family photographer and took all these fabulous shots. Her mama dresses her in a stylish combination of vintage, Etsy finds and handmade goodness. Seriously you're going to love this little one! So lets just get right too it….the fabulous Serenity!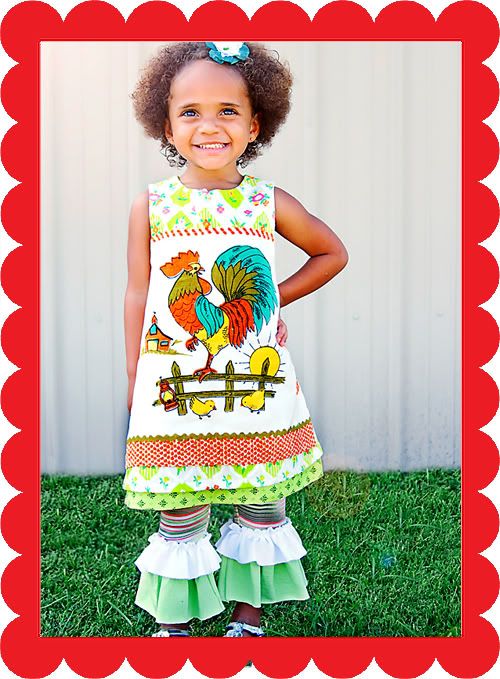 Holy smokes I love this upcycled dress. Found via ChoosyChu. Ruffled leggings from Tag-You-R-It.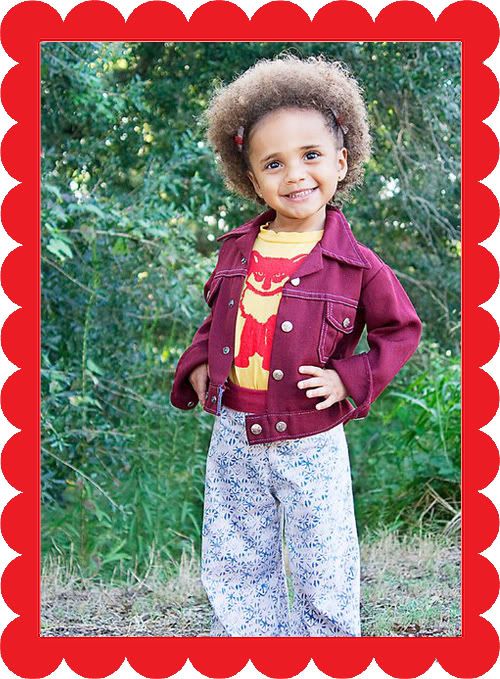 This awesome vintage jacket is from Modern Kiddo fave, 3 Ring Circus! Adorable up-cycled pants (they have a great bottom trim!) from CourtneyCourtney. Organic tee with original silkscreen from Wren Willow.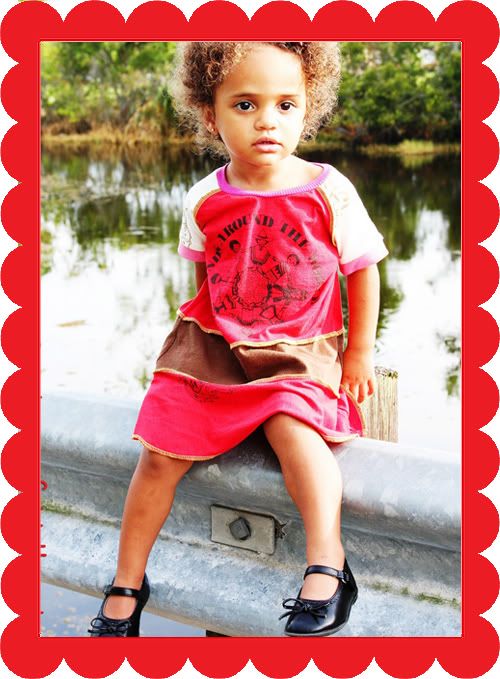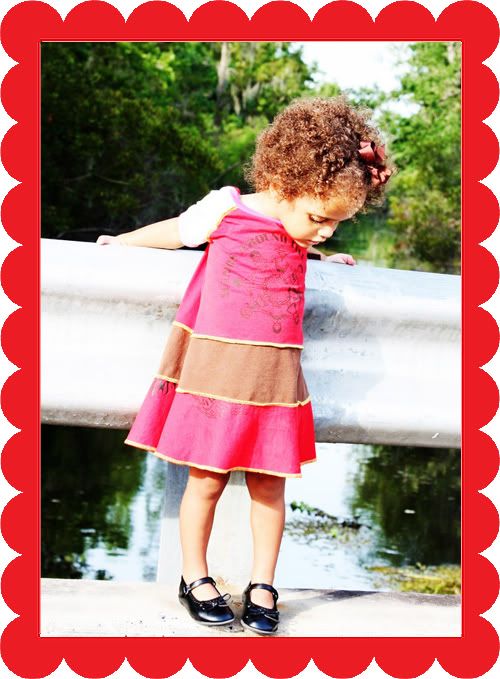 This amazing dress is from Etsy seller courtneycourtney. Angela is a big fan of this line, and i can see why:
"I guess what I like the most is all the attention to details and the creativity Courtney pours into each piece she makes. In my opinion, that's what makes her dresses top quality. Each dress is different – no two are alike! No other little girl, in the world, will have a dress just like Serenity – it's totally hers! How awesome is that?! As you can tell, I'm blown away by that fact! Not only does Courtney mix and match all kinds of fabrics and prints, but she does her own silkscreen designs and painting too! Awesome Artwear!"
I agree Angela. These are totally adorable—of course it helps that Serenity is so stunning. I suspect this child would look good in a potato sack! Let's look at some more amazing Serenity sportin' the courtneycourtney goodness: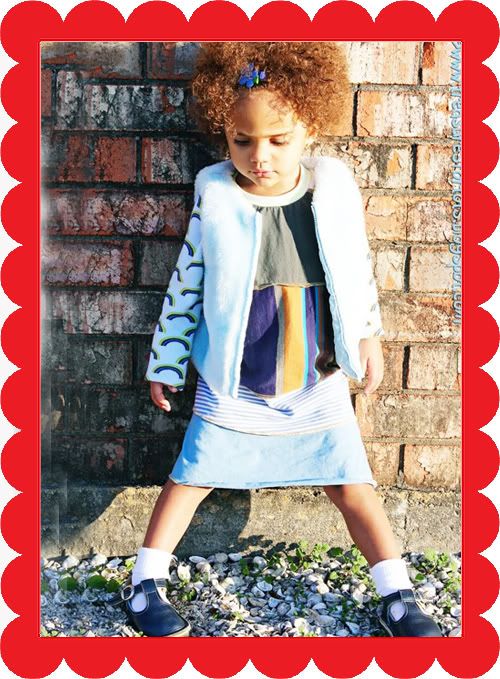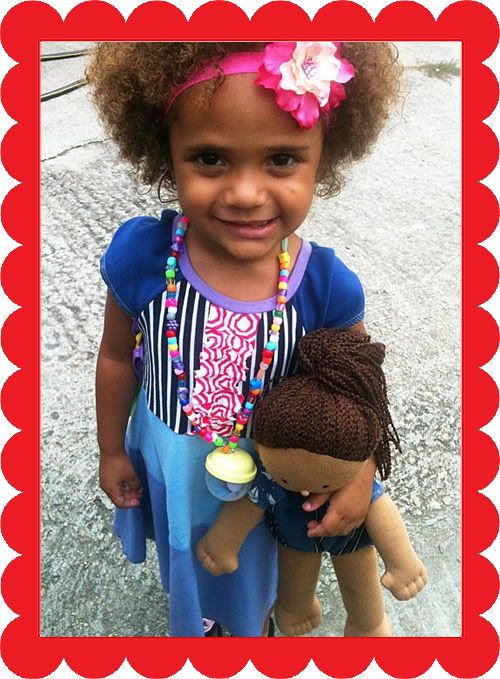 Amazing! The headband? The dressie? I love it all! The necklace is a fairy catcher from Grow With Me Gifts.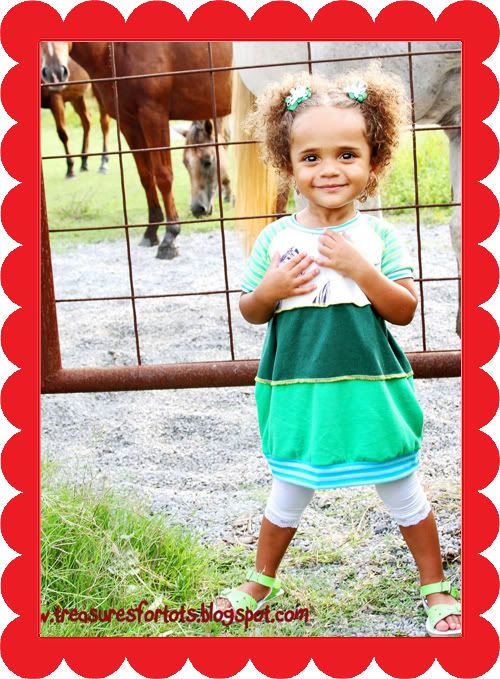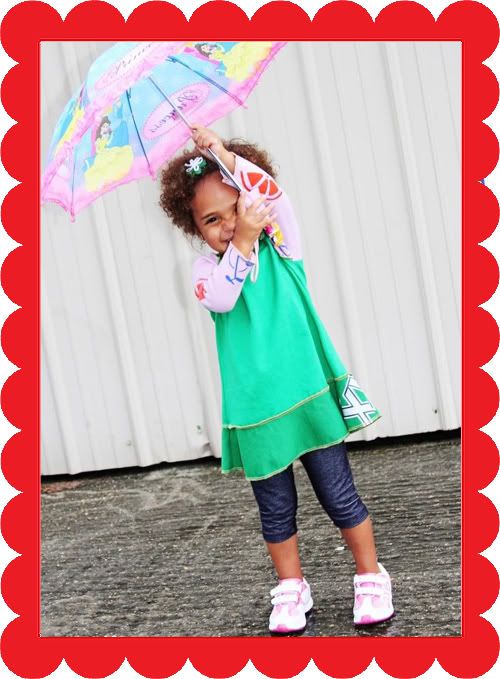 Her mama says she's definitely a girlie girl but she is also a spunky little cutie and loves to rock sassy little leggings like these. Angela says that this looks is also a great way to get a little extra mileage out of favorite dressies, and I totally agree!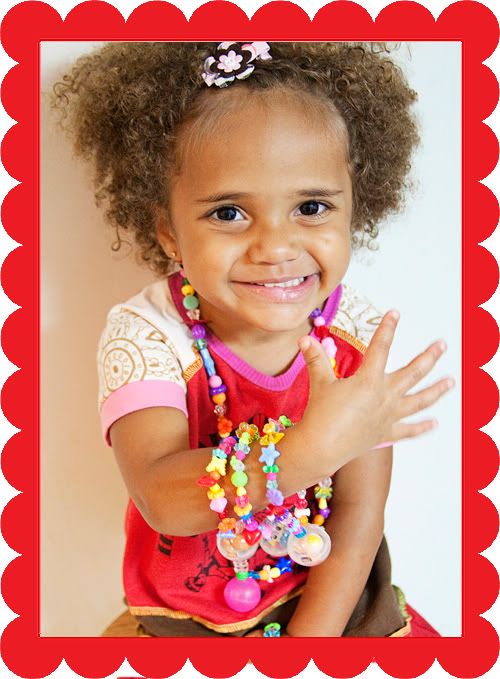 Are you dying??? How stylish and funky is this little one? And don't get me started on the AMAZING hair. By the way, those fun bracelets were made my Angela herself. They are Squinkies, cute lil eensey weensy squishy figurines that come in small globes. Angela has a fun tutorial for making these bangles right on her blog.
Miss Serenity is a little light. She loves to laugh and play and is a big nature lover. You can often find her planting flowers and seeds with her mama or chasing fairies. Being a true modern kiddo, little Serenity is also a tech wiz and loves to play on her mama's iPad! We just can't get enough of her.
Angie, thank you so much for sharing your gorgeous little girl with us!