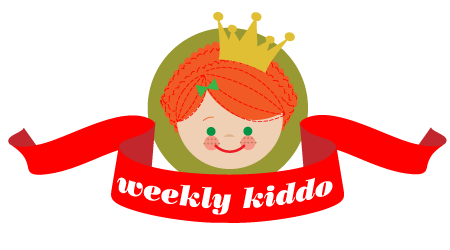 Hello friends….whoo hoo, we have a three day weekend on the horizon and I couldn't be happier! I'm so looking forward to a little BBQ-ing and hanging out with good friends.
Speaking of good friends I have a very special little Kiddo for you this week. Earlier this year, we were thrilled when my little man Wolfie was a finalist in the NEXT Direct Children's Modeling Competition. I had never entered him in anything like that before, but with a $100,000 College Scholarship as part of the bounty, I couldn't resist. I was nervous as we flew to L.A for our weekend of fun and photo sessions—would Wolfie even enjoy the experience? Would it be stressful? And most importantly, would there be CRAZY STAGE MOMS???? Thankfully Wolfie had an amazing time and I met so many lovely mamas.
One of those was Kirrily and her simply gorgeous daughter Violet. You're going to think these photos are all professional modeling shots, but Kiri took them all herself. Wait til you see this child! Kiri is extremely stylish herself and loves to play around with fashion—she says she is a sucker for Dutch and French children's wear and you can tell that Violet (aka Vivi) is a little stylista in the making! Violet often models for the Darling Divas Boutique (which, as an aside, has fab prices right now) and her mama has worked out an awesome trade system where she takes photos and often gets to keep the clothing. I love it! OK friends, on with the show!

OK sassafrass, check out this little charmer rockin' her Oilily tank and skirt! The amazing boots are by Catimini.

Violet's "signature" trademark is her sassy flower hair clip (made by her clever mama!). We hear they are all the rage at her preschool and all the little ladies are dying to have one now too! (Is it wrong that I enjoy wearing a large, preschool style flower in my hair too??)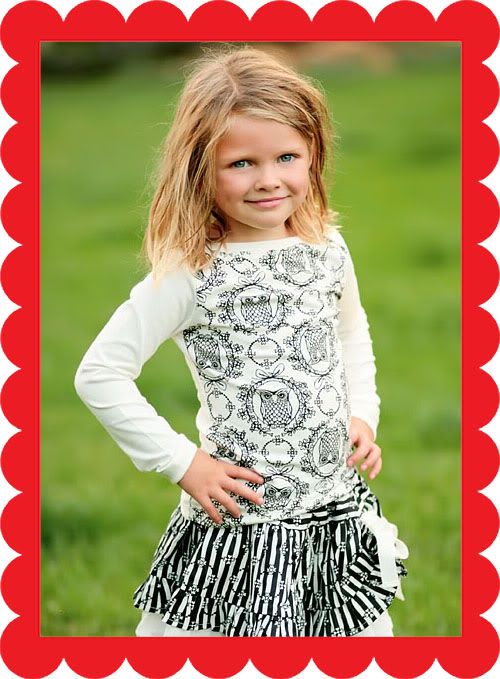 This cool look is from Aussie brand, Paperwings.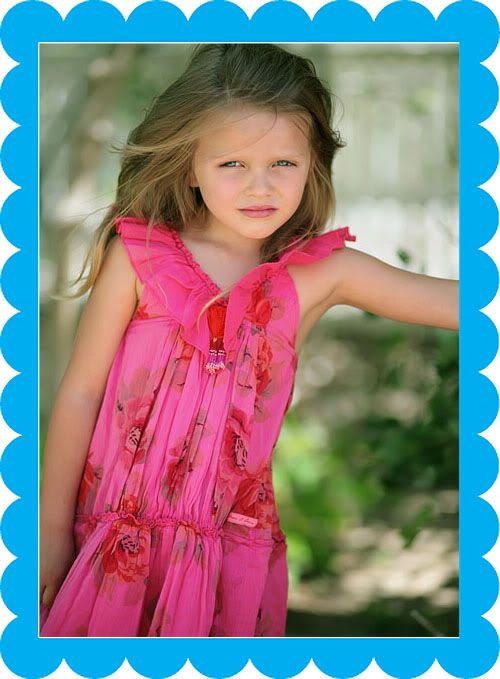 This hot pink sun dress is from Eliane et Lena and is so gorgeous on our girl, Vivi!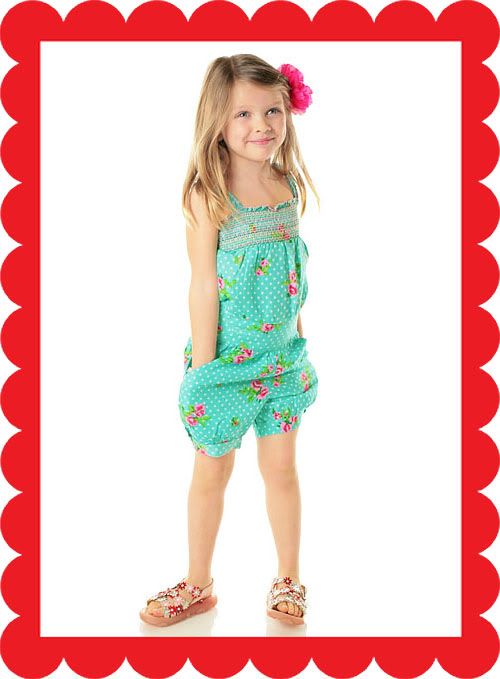 This cutie Polka Dot Romper from Mim-Pi has a very vintage look—check out that smocking on the top! Violet looks cool, comfy and adorable.

I love the headband twist on the flower…and the little kissing deer tee is adorable.

This is just about the chicest little kiddo I've ever seen, my friends. This modern dress is from Euro brand, Jottum. (via Mode Kids)

What a beauty! Violet's style is lovely but I think what makes her so fab is that she still looks like a little girl—one who likes to run, play and laugh! Her mama tells us that she loves to stand out in the crowd and while pink and dresses are top of the list, she also enjoys wearing funkier things. We asked Kiri to tell us a little bit more about Violet:
"Vivi is just the sweetest little girl with the happiest, most delightful, joyous and loving personality! Despite her enjoyment of all things pink and pretty, she is kind of tom boyish in a lot of her activities. She is super athletic and loves running, playing soccer, swimming, and gymnastics. She has a 6 year old brother she plays hard with and tries very hard to keep up with! She loves building with Legos and is also a major puzzle junkie."
How awesome is it that this little lovely slip of a girl is also athletic and can run with the best of them?? HURRAY Violet! Kiri, thank you soooo much for sharing this sweet little girl with us.