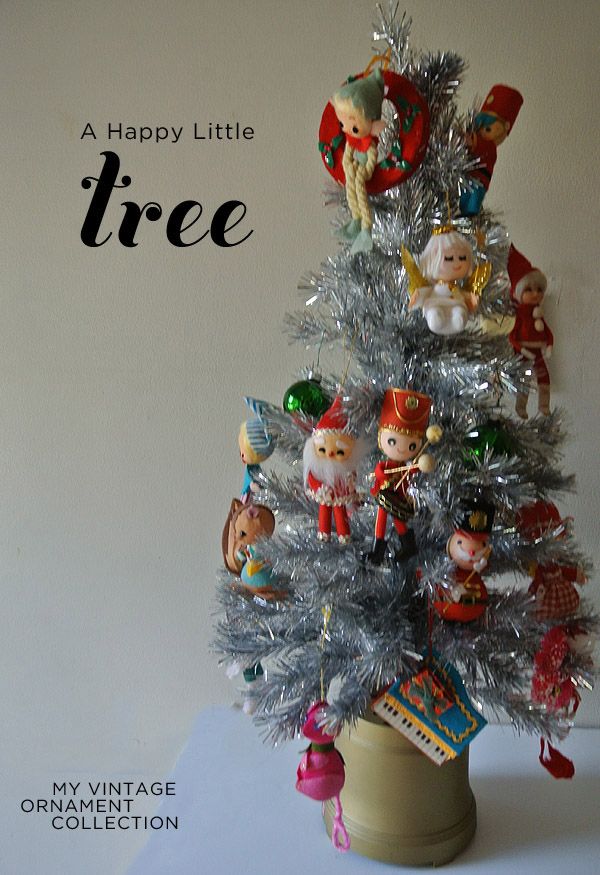 I loooove vintage ornaments. I love the Shiny Brites. I love little wooden figurines. I love the pretty glass ornaments from Germany.  I love metallic birds with real feather tails. BUT I also love these playful little guys. Over the years I've amassed a fun collection of little kitschy felted friends that are just TOO cute! I  have to say, I don't know much about them. I'm guessing they are from the late 60s, early 70s….but I'm not positive. What I do know is that most are from Japan. And ALL are adorable. They remind me very much of the Rankin/Bass animated holiday specials, with their big round eyes. I don't put them on our main tree anymore (because there are too many of them and I like our other ornaments too!), but awhile back I got this little mini silver tree and think they fit on here perfectly!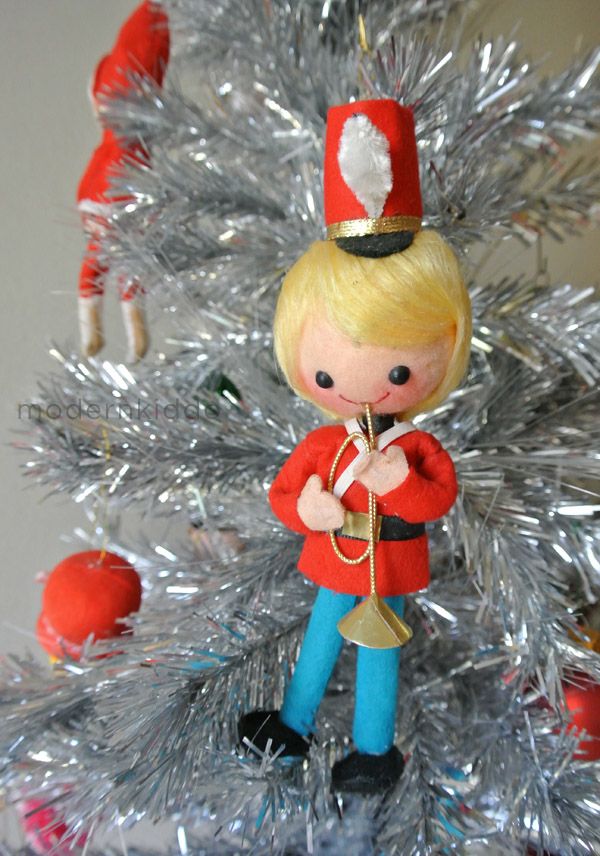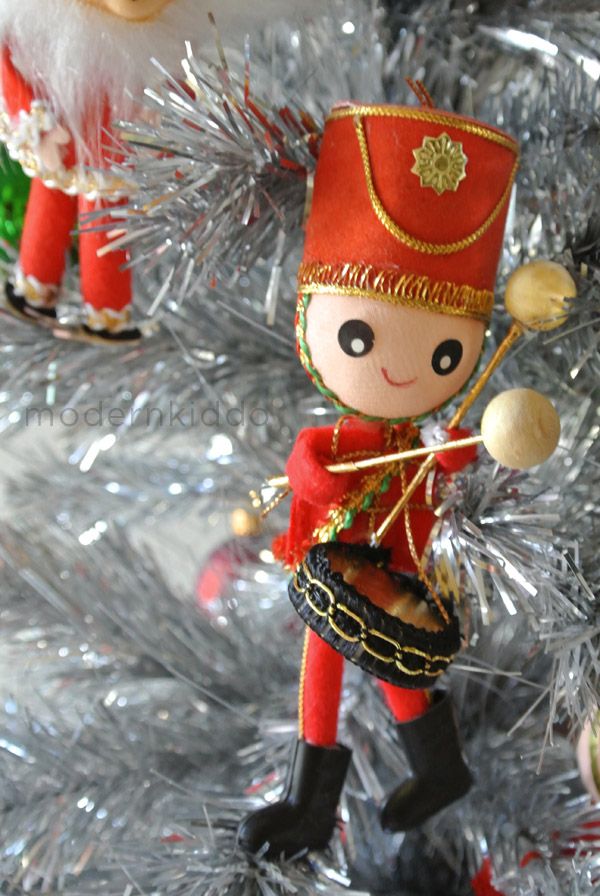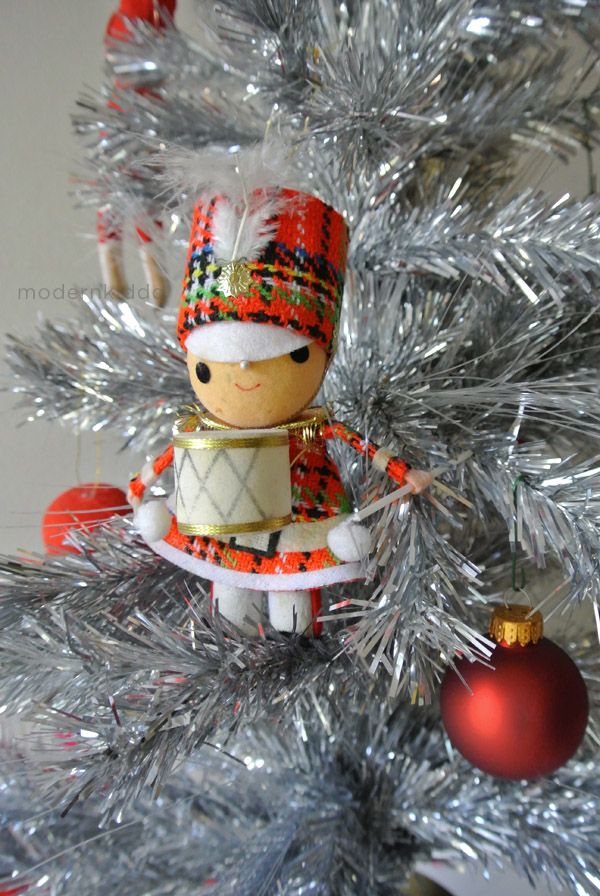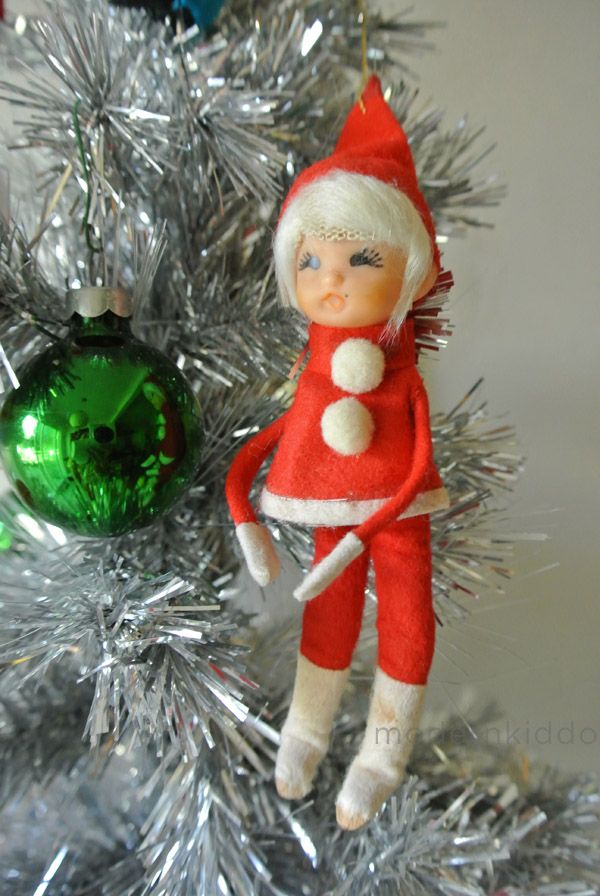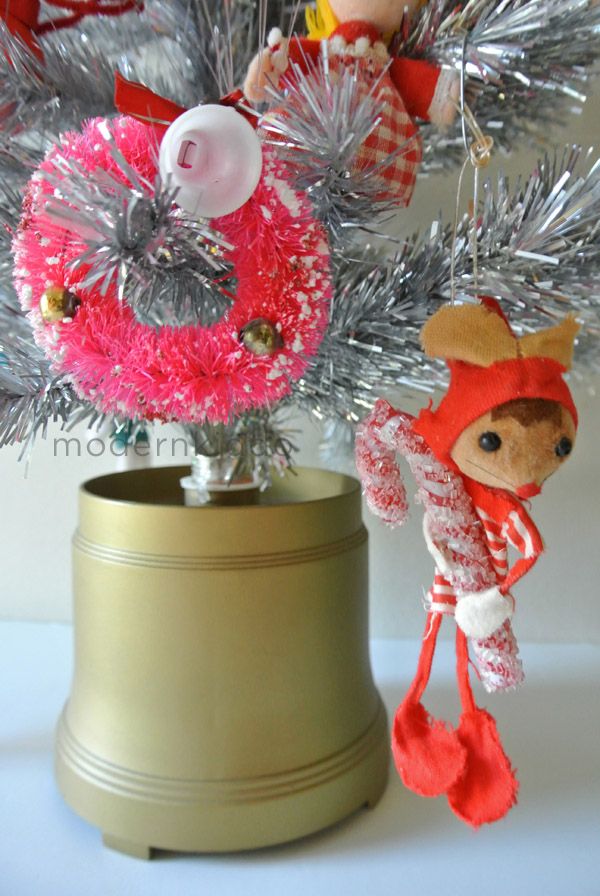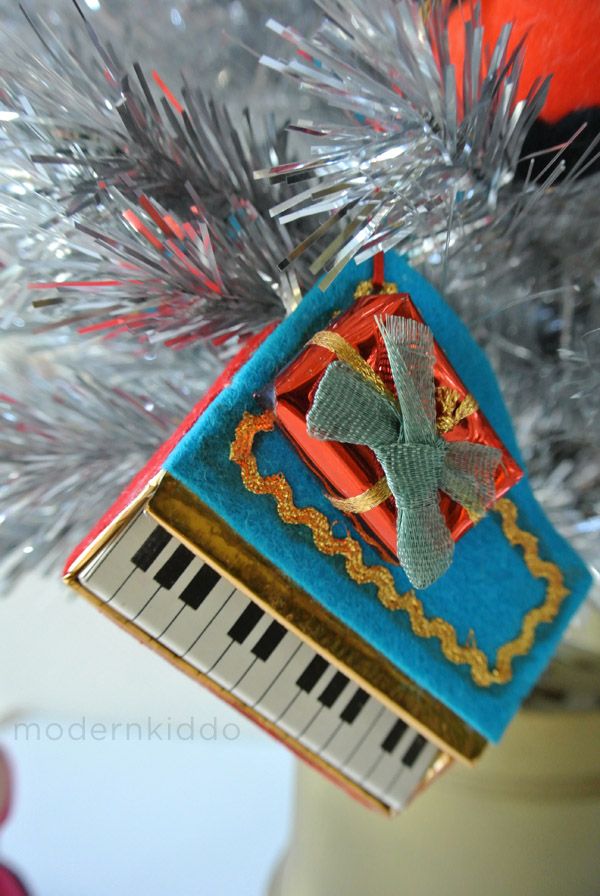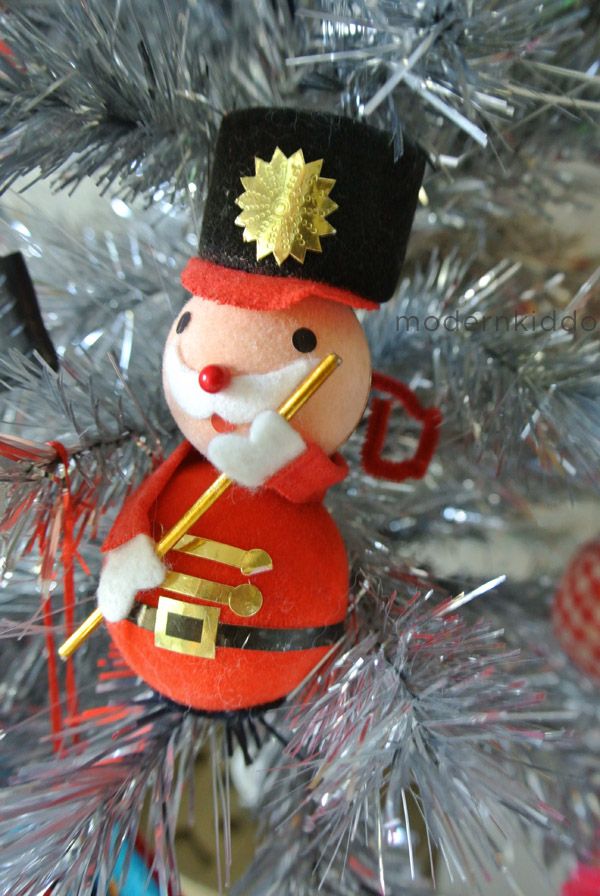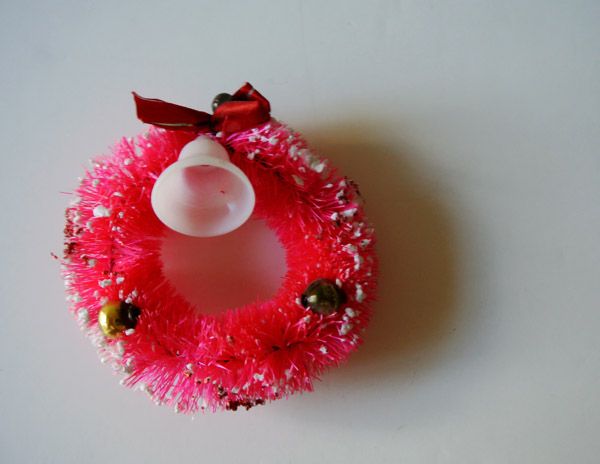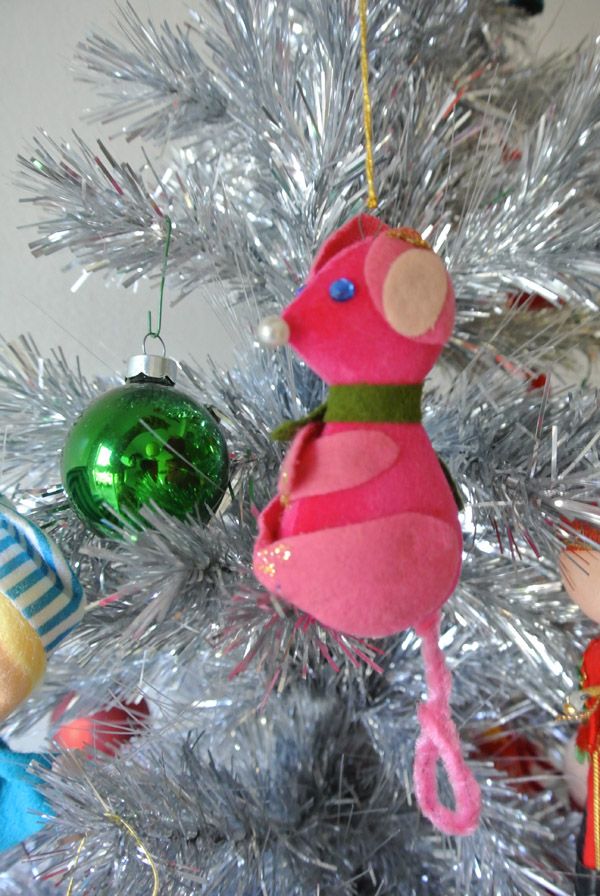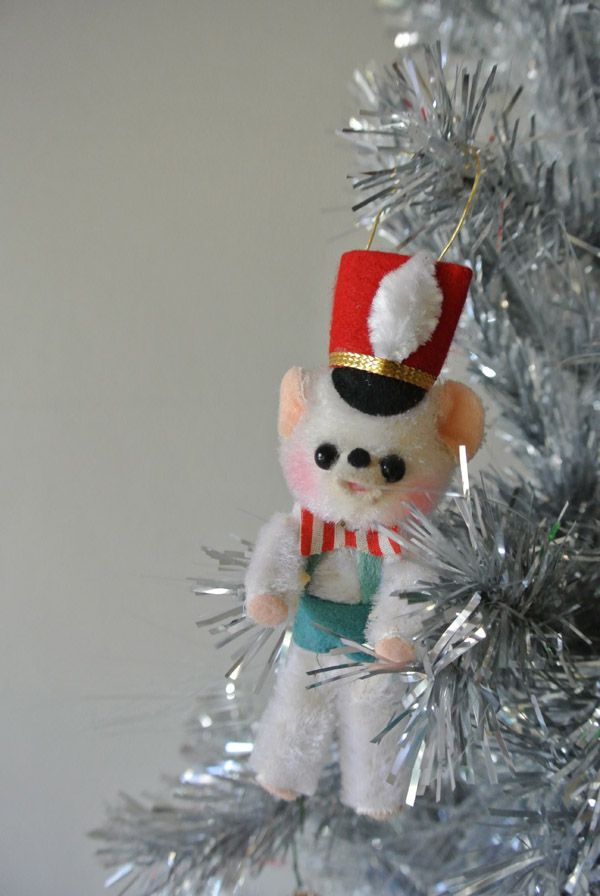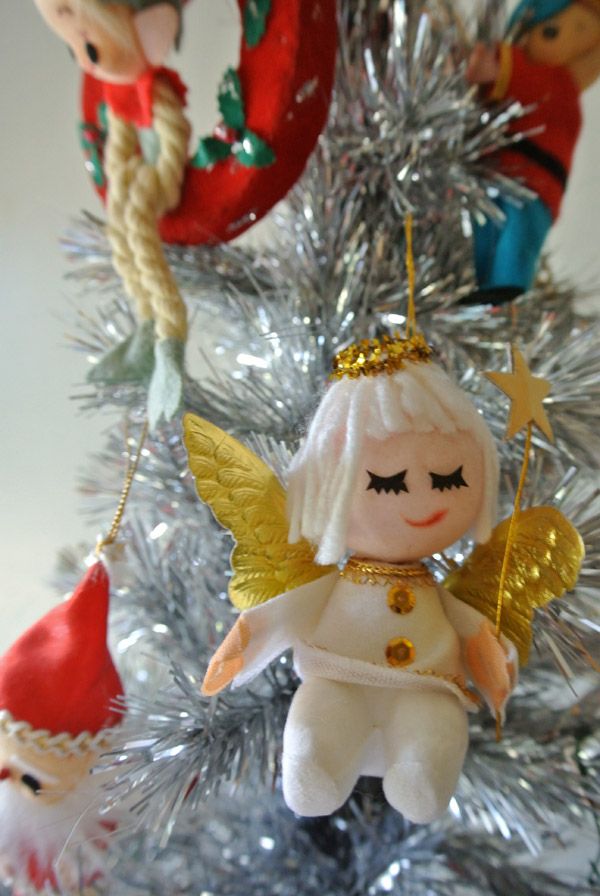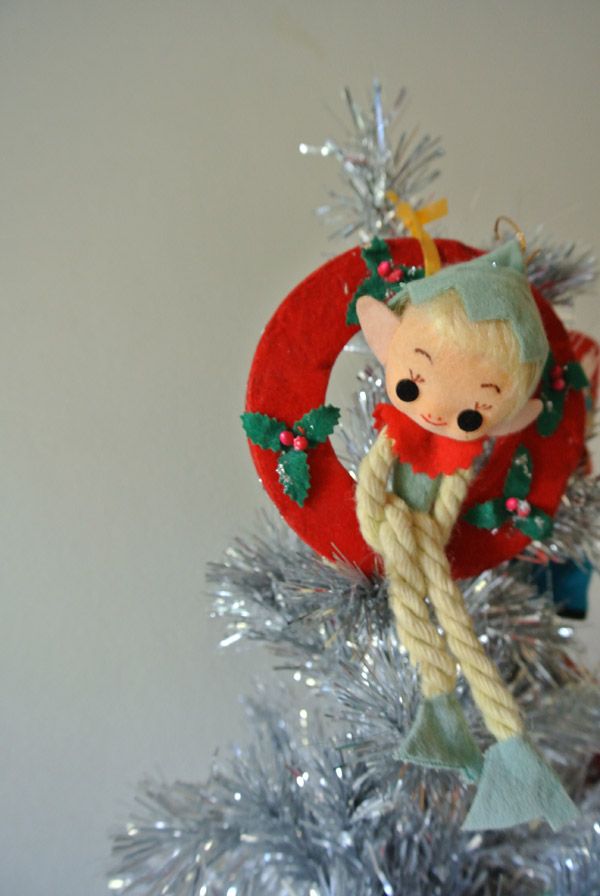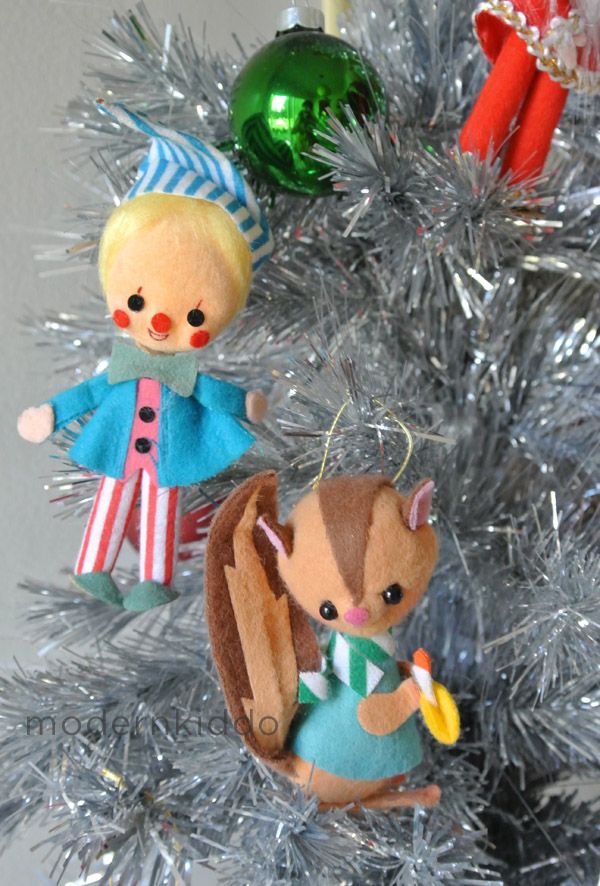 A little small tree like this is a GREAT idea for kiddos, because they can "be in charge" of the decor. Pick ornaments made of things like felt, wood, sequins, yarn (I've seen some really cute ones at Target!)Â Â and you don't have to worry about your little one accidentally breaking anything as they decorate away!
Do you have any special or favorite ornaments?