Whooo weee! The Christmas countdown is on! I have been sick as a doggie the last few days, which hasn't been much fun, but I have to say as I started to listen to my first Christmas albums of the season, I started to feel just a little bit better. This weekend we are going to decorate the house and I'm very excited about that. This is truly one of my favorite times of the year. I'm ready to throw myself head first into the Christmas spirit  I'm taking YOU with me, my loves! I've been preparing a special Christmas Music Mix for you, filled with some of my favorite tunes from my record collection (something about Christmas songs played on vinyl is just SO RIGHT!). My friend Danielle, over at Thompson Family Life
just posted a really fantastic collection of records
, you'll have to pop over and take a peek.
While I'm waiting for my Christmas Music Mix to upload, I thought it might be fun to take a look at these fun and fabulous creations from 1968 & 1969!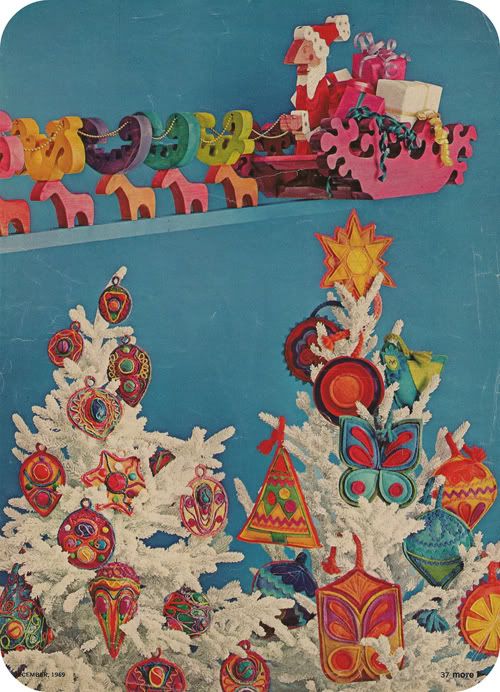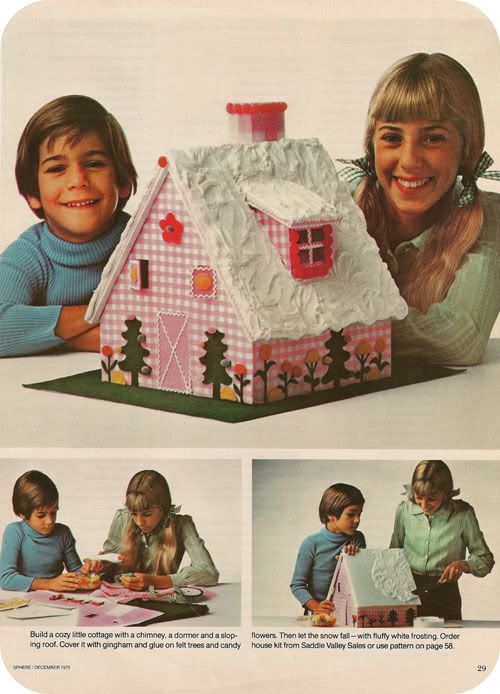 I am koo koo for this little gingham house—but how curious that the only thing that is edible is the frosting roof!!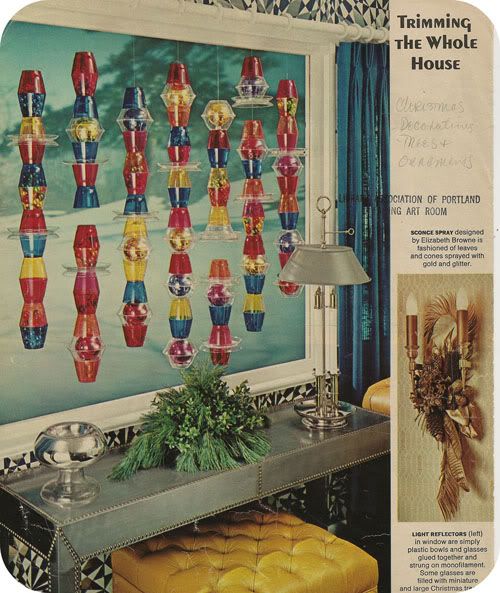 Look at these clever wall hangings made out of plastic cups with a little ball ornament inside them. Totally space age and totally easy peasy, huh.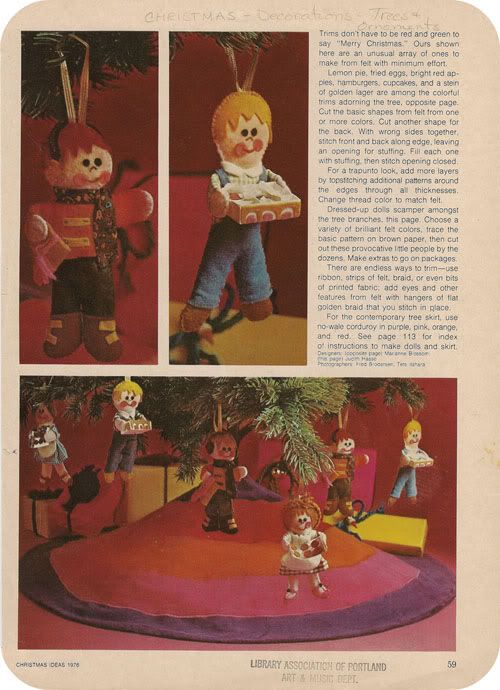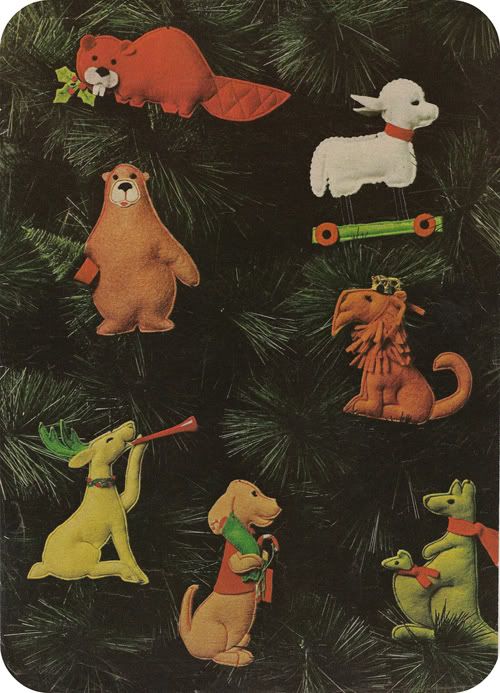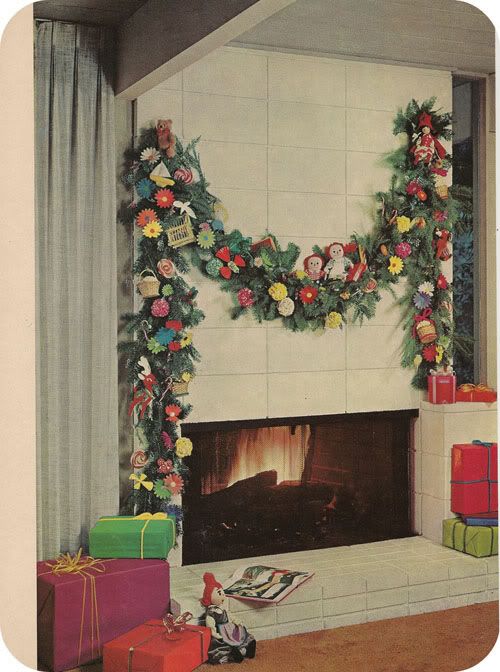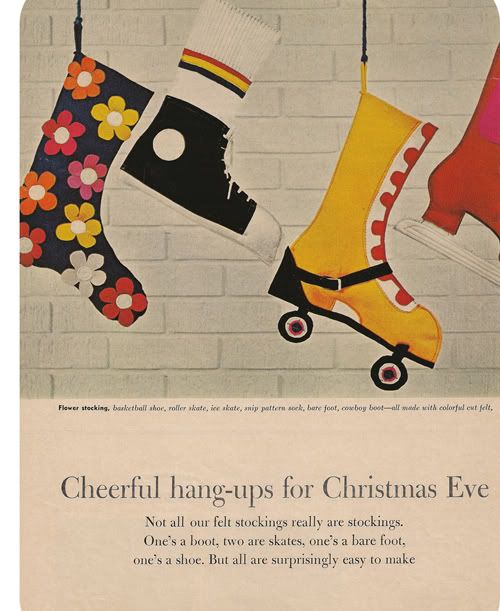 I swear that last photo looks totally like something out of a Kate Spade layout, huh. Looooove it! More to come, prettie kitties. Stay tuned for the Retro Christmas Mix in a few hours!