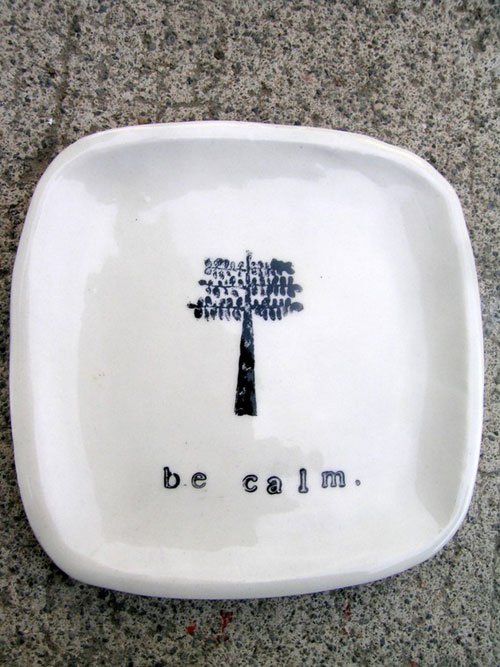 I'm particularly excited about this great giveaway because  It is for the a ceramic plaque from artist Mary Burrows. I love ceramic art and words.  So, how could I not fall head over heels for Mary Burrows' work? I think you will too. But first let's chat about Mary from her own words:
MB Art Studios is the creative work of me (Mary Burrows), an artist residing with my family in Reno, Nevada.  I discovered this creative path in 2004, when I was a stay-at-home mom dabbling with watercolors and needle felting…all due to my son attending a waldorf preschool.  Next thing I knew I was creating with clay and my mother-in-law gave me her kiln.  I was hooked and opened up my world to the beauty of art after having worked in the corporate world for more than 15 years.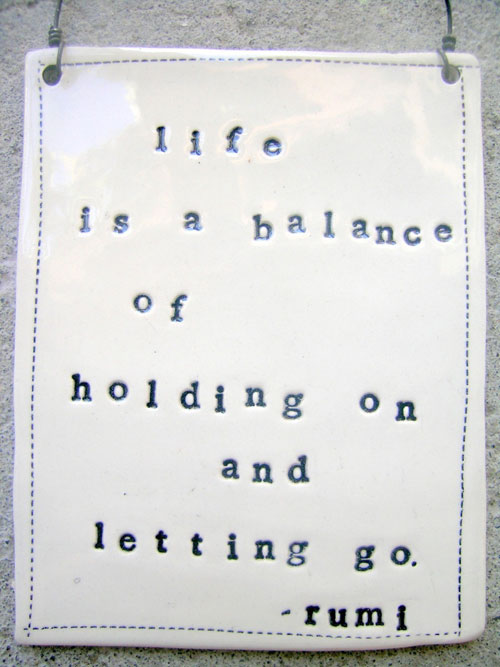 MB Art Studios is dedicated to bringing beauty into peoples' lives.  I create my own unique pottery, hold fine art classes for little people to work their magic, and also capture impressions of little ones hands and feet in clay.
Each ceramic piece that I create is one-of-a-kind and hand built in my studio with earthenware or stoneware clay.  My work is influenced by my love of simplicity and the beauty and power of the written word.  I keep my eyes wide open all the time for inspiration."
Clearly she's finding some good inspiration out there like there.
I love these little ceramic birdie ornaments.  The mind reels with the possibility of it all!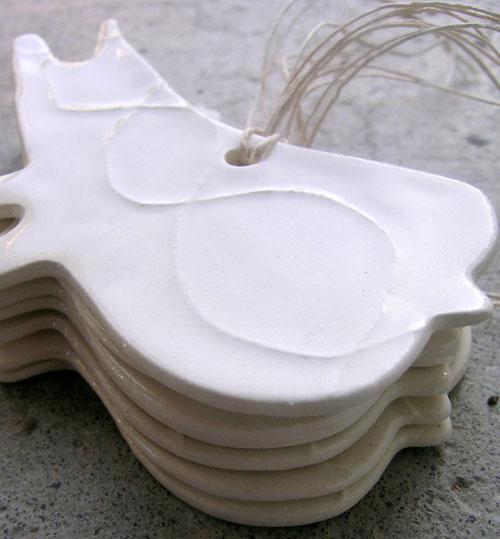 This is a lady, I'd like to get to know better. But someone will be able to through her gorgeous work.  Like what we are giving away today–XXX
To get this wonderful one of a kind poster, you can:
Leave a comment (natch)!
If you already follow us on twitter, tweet about this giveaway—don't forget to include @modernkiddo in the tweet please!
"Like" us on Facebook
"Live" Mary on Facebook
If you do all five you'll be entered four times.
Good luck and I'm crossing my fingers you win!