ALAS, THIS GIVEAWAY IS OVER. THANK YOU FOR PLAYING!
Yowza, friends–we have a humdinger of a prize for y'all this week. Fresh off the awesomeness of our little Mother's Day giveaway, we give you this: a $50 gift certificate to online kiddo boutique, Snicklefritz!
And trust me, this is a very very good thing. Because Snicklefritz has AMAZING goodies for boys and girls at great prices to boot! Katie Dissler, the mastermind behind this adorable little nook of the Web has curated a wonderfully charming mix of clothes that pretty much guarantee that you'll find something divine every time you go there.
But first, we sat down with the Divine Ms.Katie to chat about Snicklefritz and her cozy world over Web malted milkshakes while getting pedicures. (It's too hot for tea, don't you think?) But first I must show you how button cute Katie is. And with her equally cute husband too.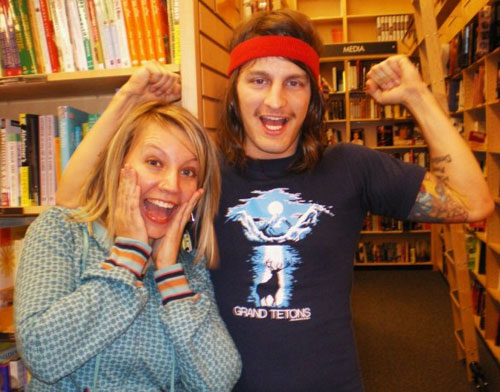 I don't know what I love more, Katie and her hubs sassy style or the fact that this pic was taking in a LIBRARY!!
MK: Darling, I love your store! But tell me what is with that giggly fun name?
Katie: Our name came about because I live in Pennsylvania Dutch country and my grandpa (grampsie, as we like to call him) called all the grand kids 'snicklefritz' growing up… among other names, haha…I still don't know what a 'nix nooks' is… Anyway, in PA Dutch it means a mischievous child… and I kind of liked that because most of my greatest memories of childhood growing up involved some kind of mischief! I really want all the clothes in our shop to reflect that too… I'm not looking to stock regular old play clothes or boring pastels (although there's a time and a place for everything!)… We're looking for clothes that fun and fashionable little snicklefritzes would wear!
MK: I love it! And I"m so bringing that back "snicklefritz" into every day vocabulary. People, you've been warned…Â  BTWs, I love your selection of boyswear. Those ties from Urban Sunday and the Knucklehead rompers–I die!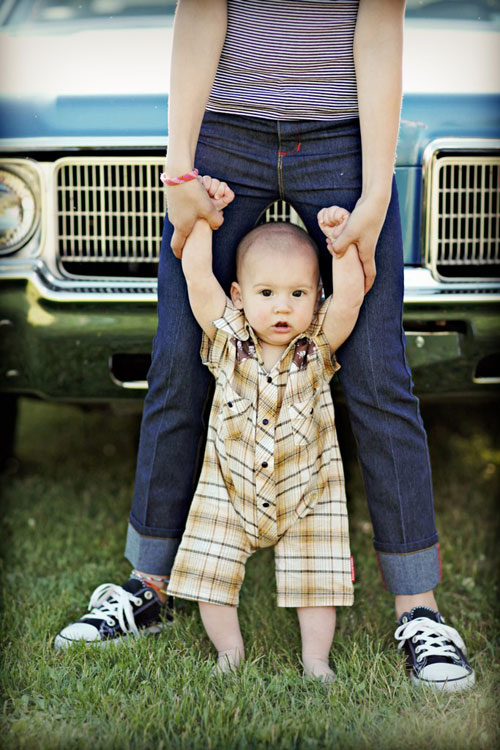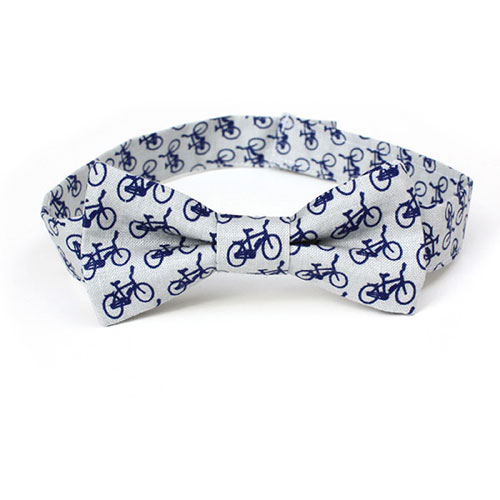 MK: I also adore your goodies for girls too. Such sweet dresses. Clearly it helps when you have your own little girl yes? Please see picture of Annie, being very snicklefritzy below…
Katie: I love dressing Annie, and I love when people say, 'OH.MY.GARSH! That outfit is too darn cute'!!! Because, let's face it… we all love a cute kid… but I think mostly we love when people squeal about our cute kid!! (At least I do, is that bad?) Well, Snicklefritz Kids is here to make people squeal and coo over your kid! That's our main goal. Well, not really the main one but… ok nevermind, it is…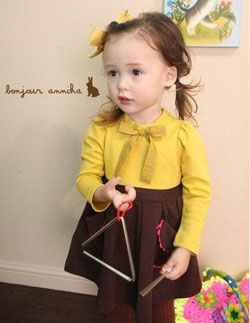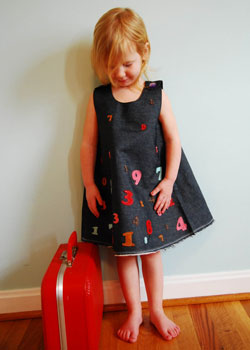 MK: You pick great stuff for the kiddos.  They have such a great vintage feel. It is clear to me that you love the vintage, yes?  And girl, you didn't tell me you also sold VINTAGE at your shop too?!?! Color me sold!
Katie: Oh yes! I've always had an itch for all things vintage… any my mom thought I was crazy for wanting to wear her old bell bottoms in elementary school before they were back in style… Needless to say, all of our clothes have a vintage, retro feel to them (some even are vintage!) and we LOVE bright colors. I am also mama to my own little snicklefritz, named Annie… she is 1 and obviously is my number one source of inspiration because she is just that amazing!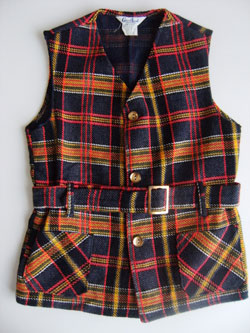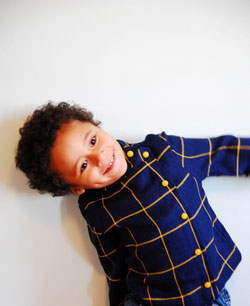 Katie, you are adorable and your shop is too!  And we want you to fall in love with this dandy shop too!
Now, to win a $50 gift certificate in our Awesome Snicklefritz Giveaway, here's all you need to do:
Leave a comment on this blog entry. To get bonus entries you may:
Follow us on Twitter. If you are already a follower, tweet about this giveaway—don't forget to include @modernkiddo in the tweet please! You can also follow our personal twitters @galexina and @missdottie for two additional entries.
"Like" us on Facebook.
"Like" Snicklefritz on Facebook.
Follow Snicklefritz on Twitter.
You'll get one entry for each thing you do. If you do all six things on the list you'll be entered six times. HUZZAH!!!
Voting ends Monday, May 23rd at NOON PST.  The winner will be announced that evening Monday, May 23rd at 8:00PM-PST.
Good luck, and we're crossing our fingers you win!