Last year we had an amazing Modern Kiddo ornament party with fun downloadables from boatloads of our talented friends. Because they're so awesome, we're going to post 'em all again this week!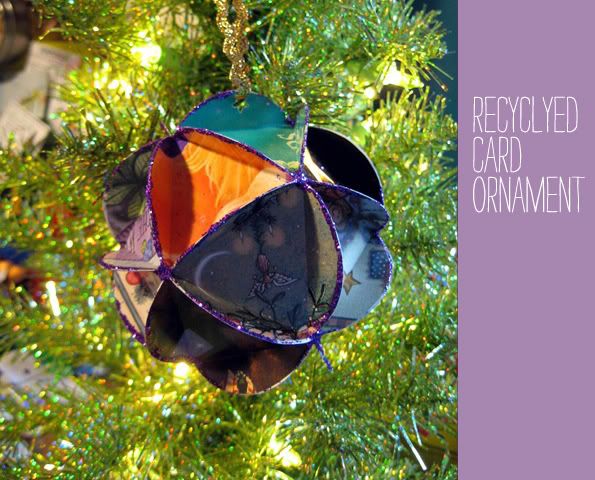 image: reloveddesigns 
When I was in elementary school, we learned how to make crafty ornaments from recycled Christmas cards! You would cut circle shapes out of your old cards, score them in triangular thirds and then glue them together to make a fun-n-festive sphere to hang on the tree.
They take a little bit of time, but they look pretty darn cute. You can find a great tutorial on how to do these at Junk Mail Gems:




You can even embellish with a bit of glitter when you're done or try cutting your circles with a scalloped edge like Martha did.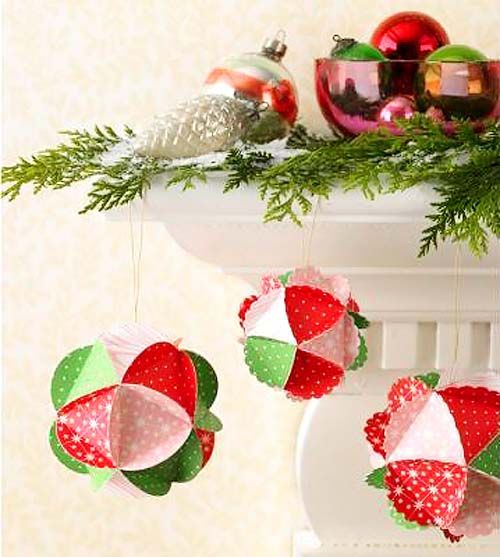 image: martha stewart, 2009
For today's fun Kiddo Ornament, the brilliant Pilgrim came up with a modified version of the craft ball that is both cute and completely simple for little fingers to put together!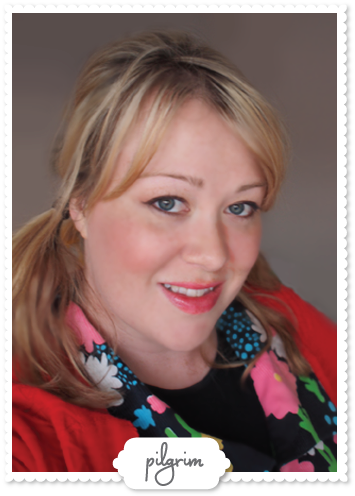 Unlike the traditional triangle fold, this ornament uses a much easier square fold. Simply print out your Modern Kiddo-themed ornament on card stock. If you don't have card stock handy, you can print on regular printer paper and used a glue stick to glue the entire sheet to another piece of paper to make it a bit thicker—you could use wrapping paper, construction paper, whatever you like!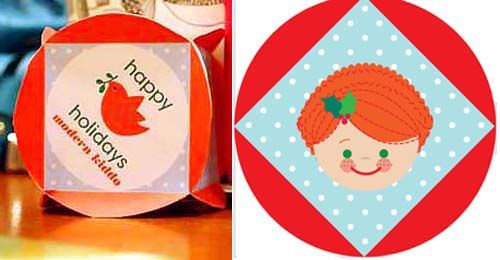 Next cut out each circle separately—you will have six of them. Carefully fold the red-portion of the design up (towards the center) so it is at a 90 degree angle. Using a glue stick, attach the red flap of one circle to the flap of another until you have made a 6-sided cube.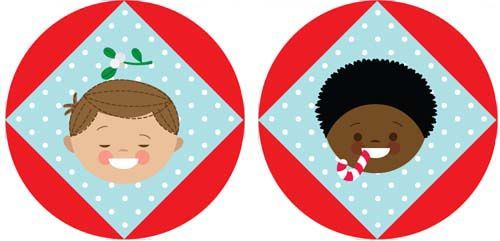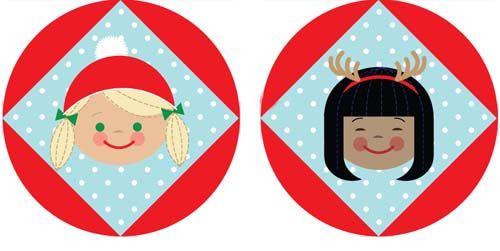 Use a hole-punch on the top and thread a piece of ribbon through to hang your ornament. Easy peasy! Of course, feel free to let the kiddos embellish with glitter.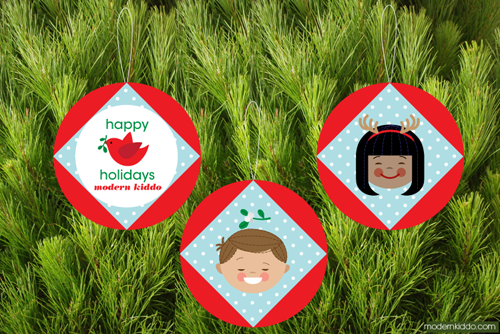 Adorable! The amazing Pilgrim is not only a supremely talented artist (mark my words, she's going to be the next Orla Kiely some day!) she is also a terrific mum. Here's her charming little lad Donovan: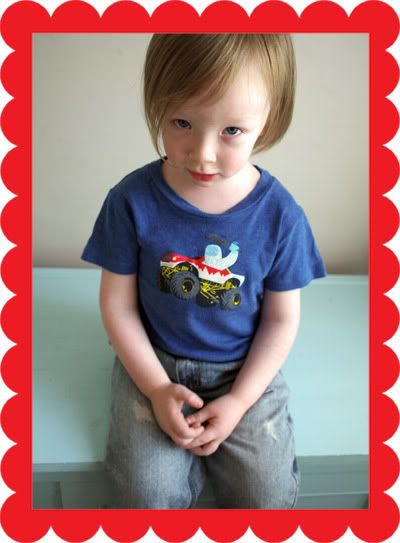 Thank you SO much Pilgrim. Also, please be sure to stop by Pilgrim's Etsy shop and blog—her whimsical, vintage inspired style is sure to make you smile from ear to ear! While you're at it, add her on Twitter too! She is as clever as she is talented.
Pilgrim, thank you ever so much for this delightful ornament! We heart you big time!
Download your exclusive modern kiddo ornament template right here.