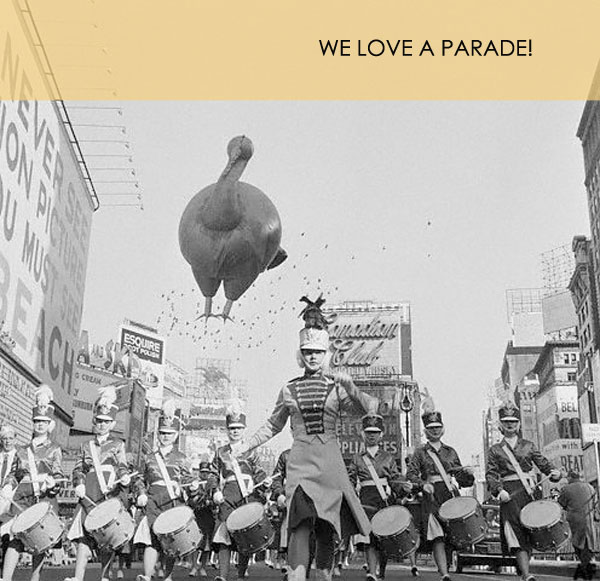 When I was a kid, Thanksgiving was all about the PARADE. The Macy's Thanksgiving Day Parade of course!
It was so exciting to see the bands, the Broadway acts and most importantly the floats!
I remember listening to my mom and grandma buzzing around in the kitchen as my Dad was "tasting" the rum punch while we kids were glued to the TV watching the parades. We  would always have a major debate over which was the BEST float.
My brother liked the Bullwinkle one.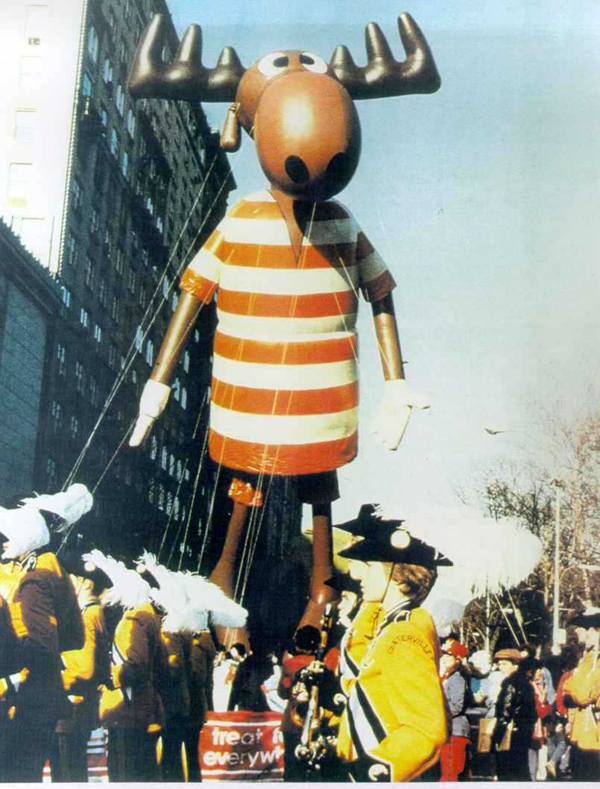 My cousin was partial to swimmingly cute Pink Panther.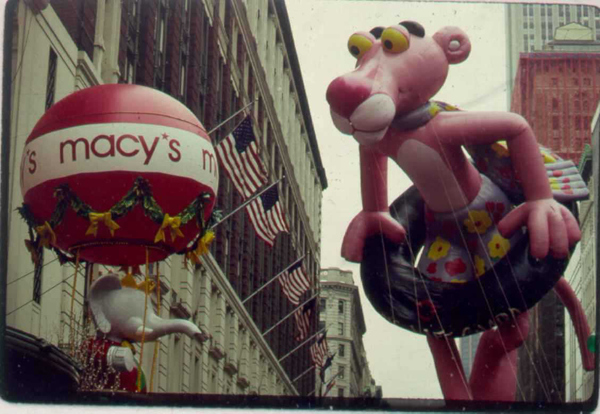 My other cousin always voted for Snoopy as her favorite.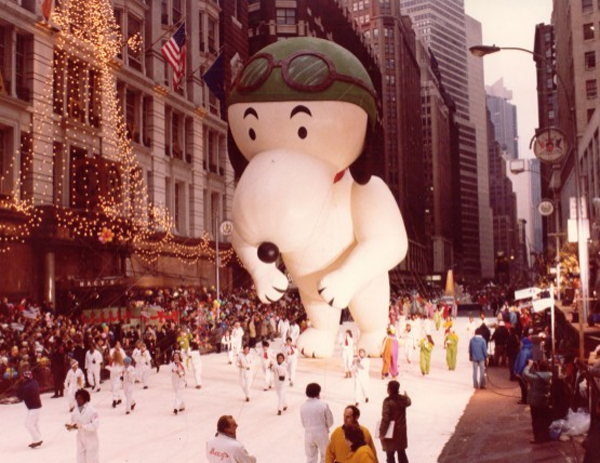 My favorite was Kermit. I remember watching this interview on TV as a kid!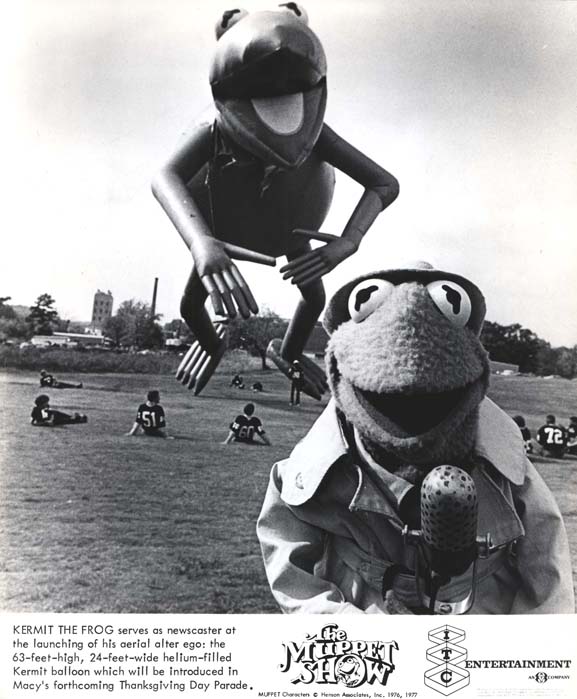 Here's Kermit in action on a past T-Day. He is looking a little wrinkly in this picture, so it must have been a colder year.  I love the awestruck high school band looking on. I'd be awestruck too.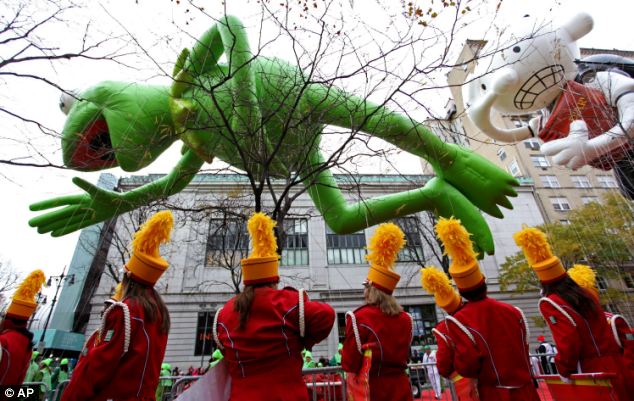 Image via:Â Daily Mail.
The adults would drop into the den and reminisce about their favorite floats from their childhood when their parents would take them into the city to watch the parade. I like these older floats as they don't seem as commercially driven as the ones we see today.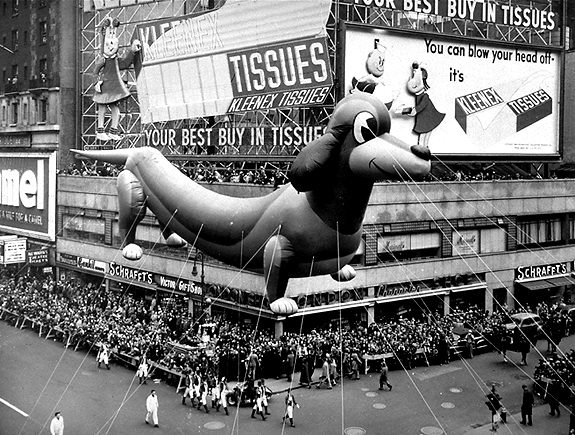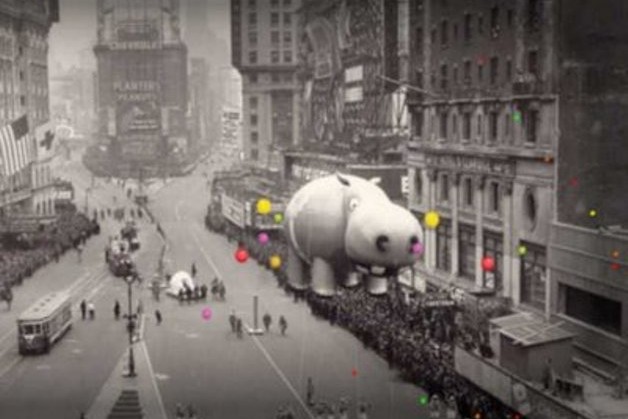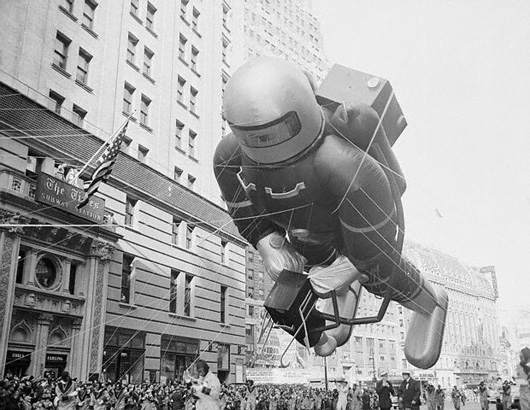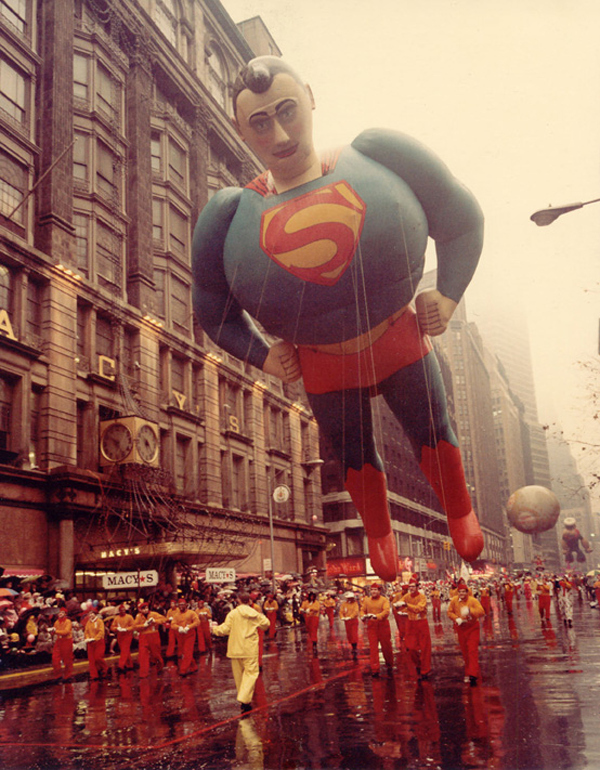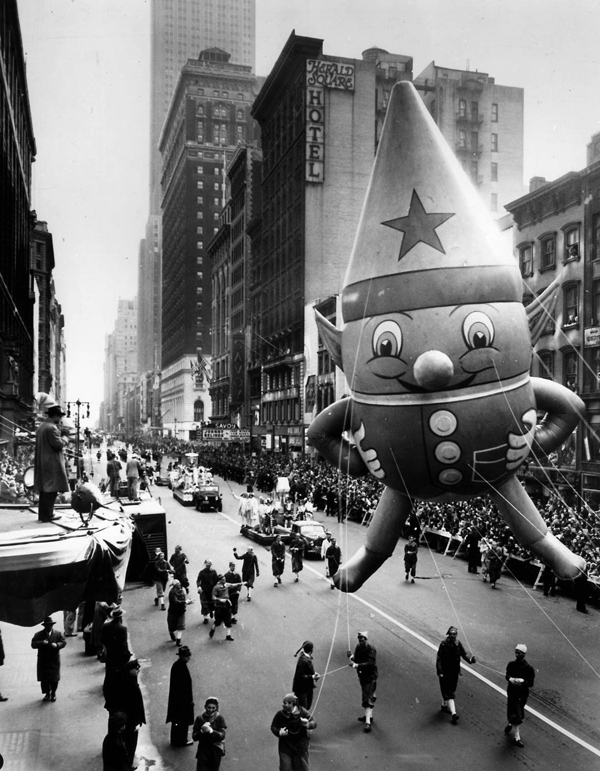 This jaunty elf was so cute!  I'm glad they remade one for today's parade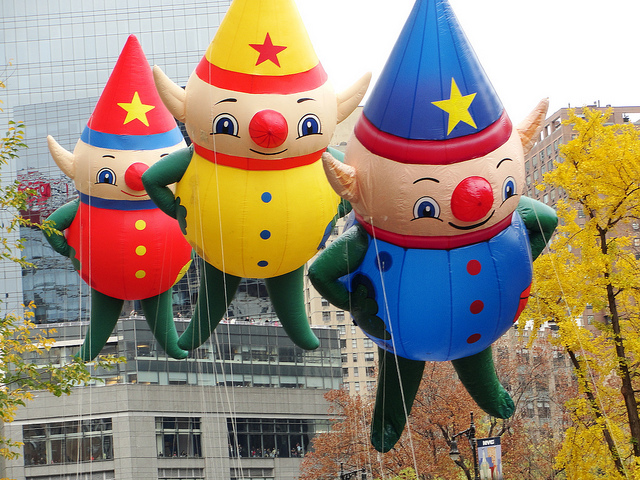 Photos from Grand Life Hotels, How to be a Retronaut, Buzzfeed, MidcenturyMania.
And of course SANTA. Even my parents remember Santa being a BIG DEAL when he finished up the parade.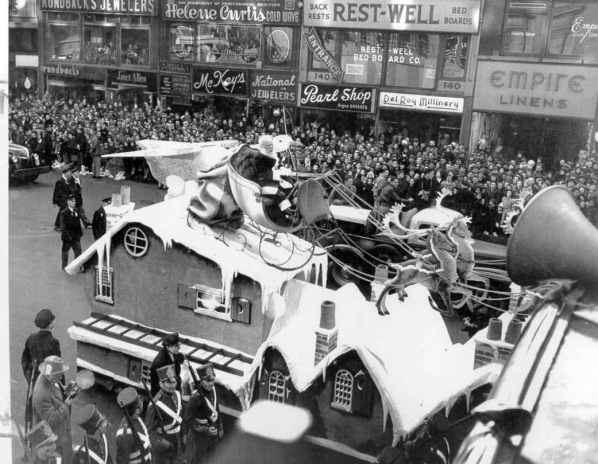 For me, there is  something still magical about ending the parade and seeing SANTA coming. To me, it was the official beginning of the holidays and I could squeeze as much holiday day joy out of the next month as possible. You can't help but walk a little lighter on that day.
Somethings never change.
I hope I can watch a bit of it with the Peach. Â Did you watch the parade when you were a kid? Do you plan on watching it tomorrow?