We have a most delicious giveaway to offer our wonderful readers today–a limited edition alphabet print from Etsy seller extraordinaire, Emily Martin!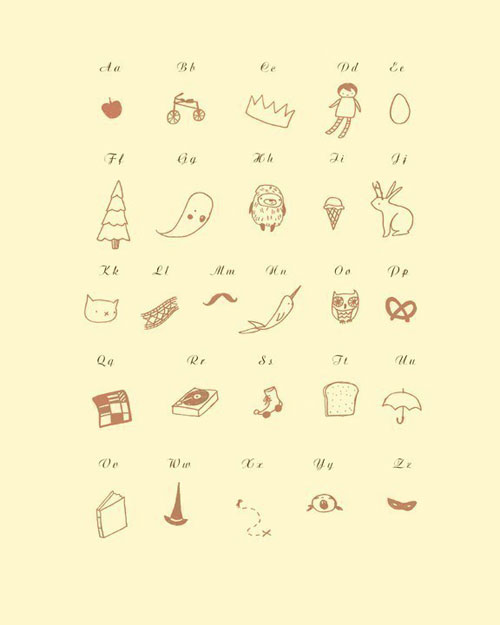 This is one of 50 prints Ms. Martin made, a giclee on textured Watercolor stock in red inks.  She sold them at the SF Renegade fair, where I picked one up saving it for a special person and that person is you, dear reader.  It is numbered 48 out of 50 and has a beautiful texture with rounded edges.  She sells a reproduction of this in other colors on her Etsy site, but this one is the special collectors edition.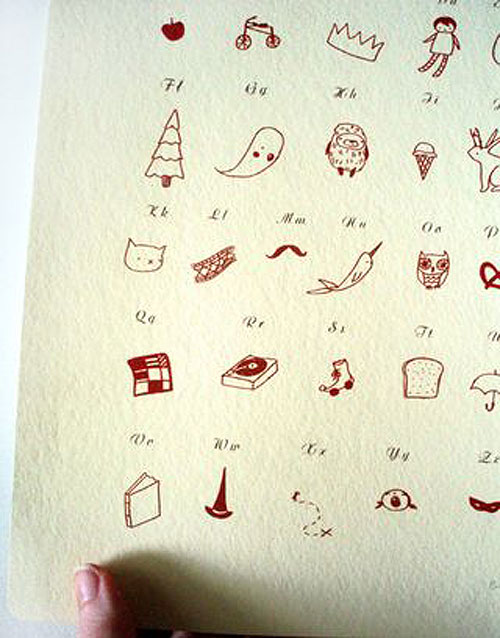 What I adore about it is Emily's very clever choice of words–all very cozy cozy and perfect for your little one's room.  Q is for quilt. T is for toast. Y is for yawn.  Does it get more snuggly than that? I think not!
I hope you are familiar with Emily's highly addictive blog, Inside a Black Apple. And her fabulously fashionable blog, Some Girls Wander where she combines vintage goodies with other pieces to create a wonderful look that is all her own.  If not, well, go grab a cup of tea and check them out.  You'll be bookmarking them within ten seconds.
How To Enter :
1. Become a follower of Modern Kiddo via our blog (on the lefthand side just click "follow") and leave a comment.
2. Follow us on Twitter or Facebook and tells us your favorite letter and a clever word for it (ex: @Modernkiddo V is for Vespa!)

Contest will close next Friday, April 2nd at noon.