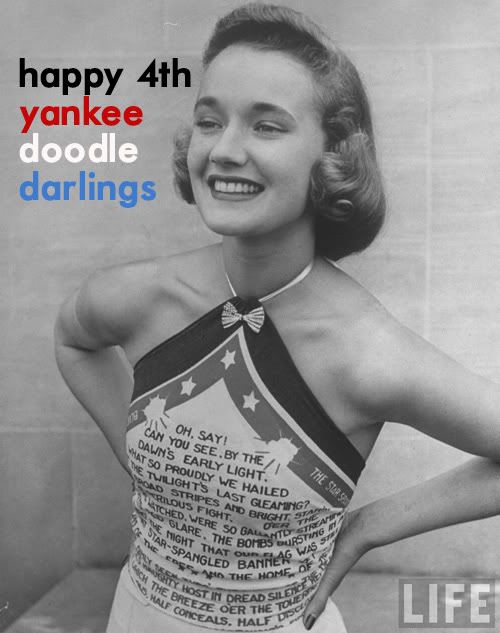 Greetings my friends! Are you enjoying your weekend? We are here in Fresno for our annual Fourth of July trip and lemme tell you it is hot hot hot! It's 99+ degrees and this little San Francisco fillie is wilting! I tell ya we are such wimpies, not used to the heat. And humidity? Fugittaboutit. My hair turns into a halo of Donna Summer frizz. Some of our friends are kickin' it in Palm Springs and we hear it's a crispy 118 down there. ZOINKS!!!
Do you have any fun plans for the 4th? Miss Dottie's groovy town of Alameda is having a parade  (how cute is that??) so I can't wait to see the little Peachie!  Speaking of, look at this amazing photo of those two! Dottie and I are loving Instagram. (Find her at "MissDottie" and I'm at "galexina".)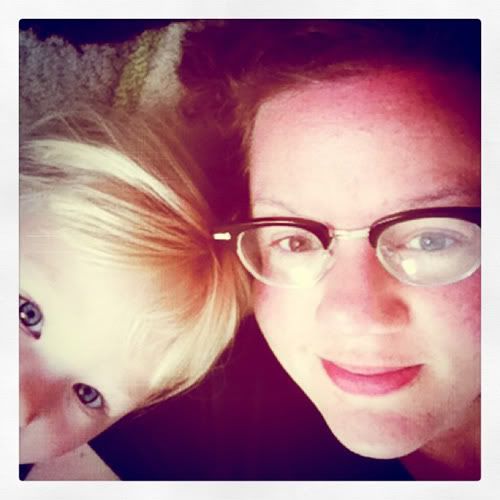 Those little eyes. I love it! As for me and Wolfie, we're  really enjoying our summer. We have been on a little ice cream jag ourselves—a sweet treat to beat the heat!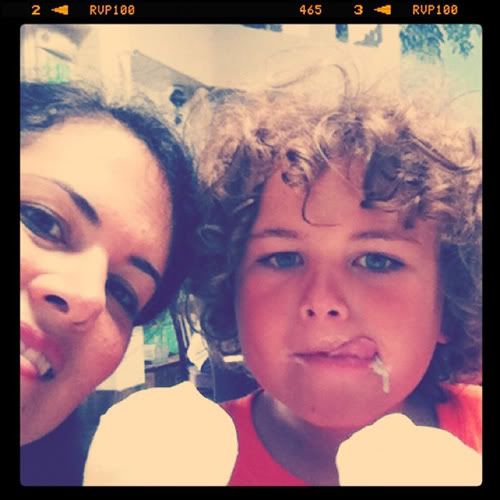 I'm also in the throes of Project POP (my plans to make a little money by purging and streamlining my massive vintage collection). I had a coffee date with my cool friend Doe and we spent a good portion of the talk discussing how we need to not be mini hoarders and we should encourage each other and help each other clean up and organize our crazy houses. Of course right afterwards she took me to a little vintage/antique shop where I promptly bought this Enid Collins style bag. Yes, I have a problem.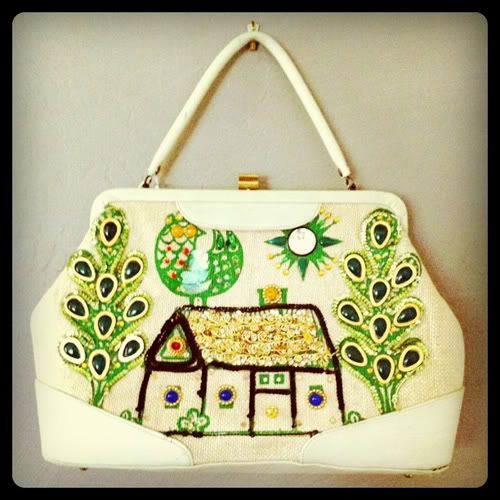 But in my defense….it's a really unusual shape for these bags and kinda practical. And who can resist such a perty sparkley??