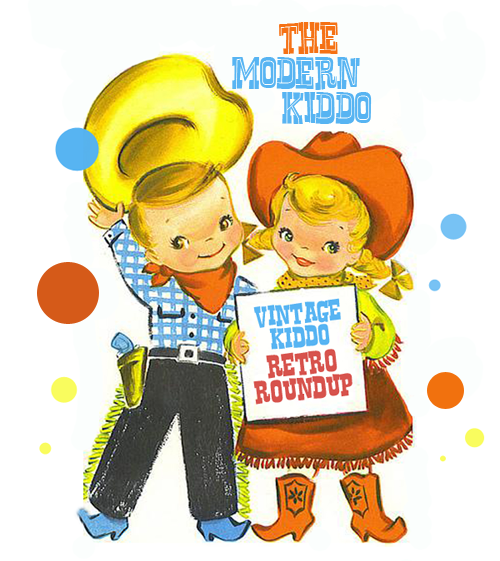 There is something so wonderful about kiddos dressed up for Easter. All the spring colors and pretty little outfits. So, forgive me if I got carried away but I spent this weekend looking for the perfect little outfits for the hoppity poppity precious holiday.  Enjoy!
Check out this little industrious bunny working hard for her Easter eggs with a wheelbarrow full of cuteness! From Etsy seller, The Runaway Pancake.
The little laddie who wears this jaunty jacket must wear it with a red bowtie so he can match the friendly giraffe on his jacket! From Etsy seller, Baby Shapes!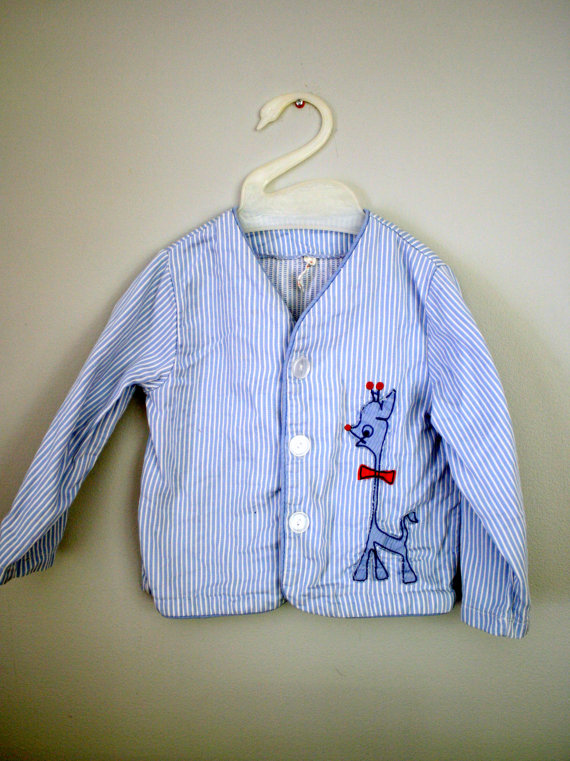 These little rompers stripes are just wonderful! They remind me of that striped gum with the cartoon giraffe who was also striped. Ugh! What was that called?  Sigh! From Etsy seller, Fuzzmama.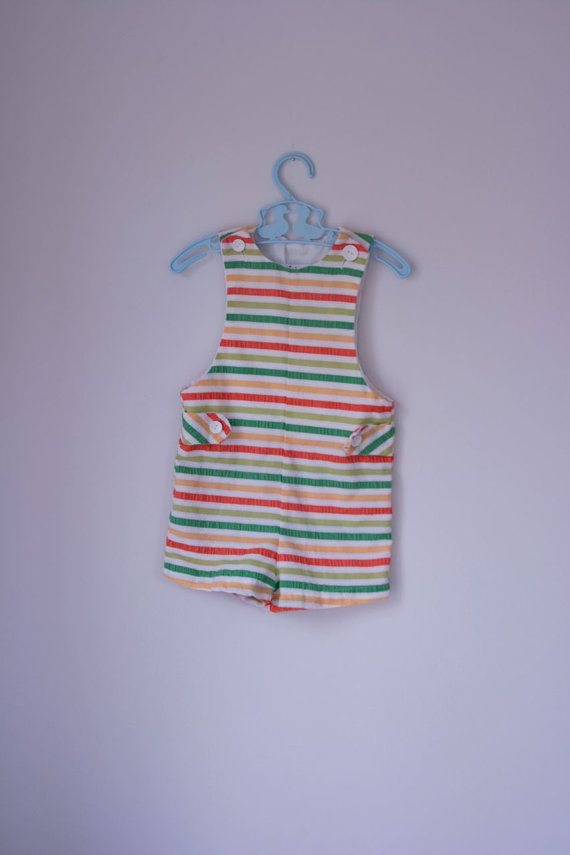 C'mon let's do the Bunny Hop! From Etsy seller, REdesignkc.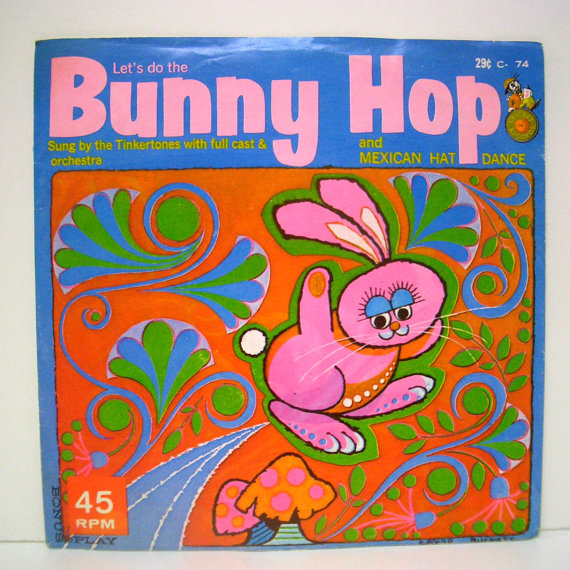 Just in case your Easter will include a bit of swimming, your little lady will be well dressed in this cutie pie bathing suit! From Etsy seller, Kiki and Jules.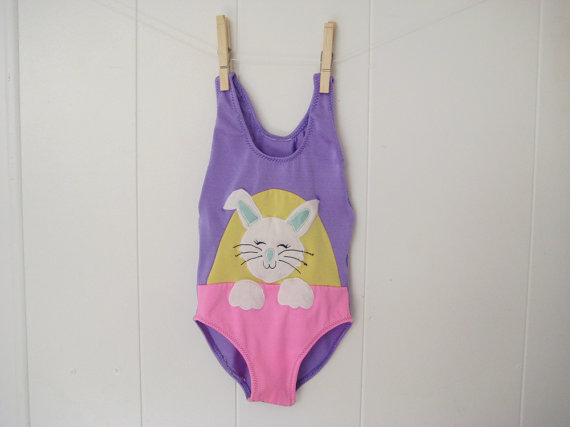 I have such a thing for pastel stripes. And they are perfection in this little toddler jacket and shorts set! From Etsy seller, The Robot Parade.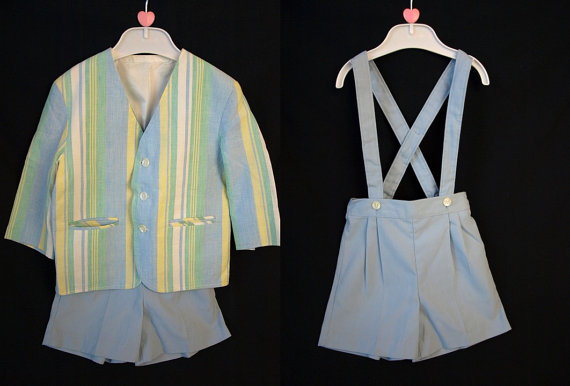 I bet this 20 girls whose playdates would end in fisticuffs to get this cutie pie little bunny dress!  I mean, did you see the ears, folks? From Etsy seller, Oh Sydney!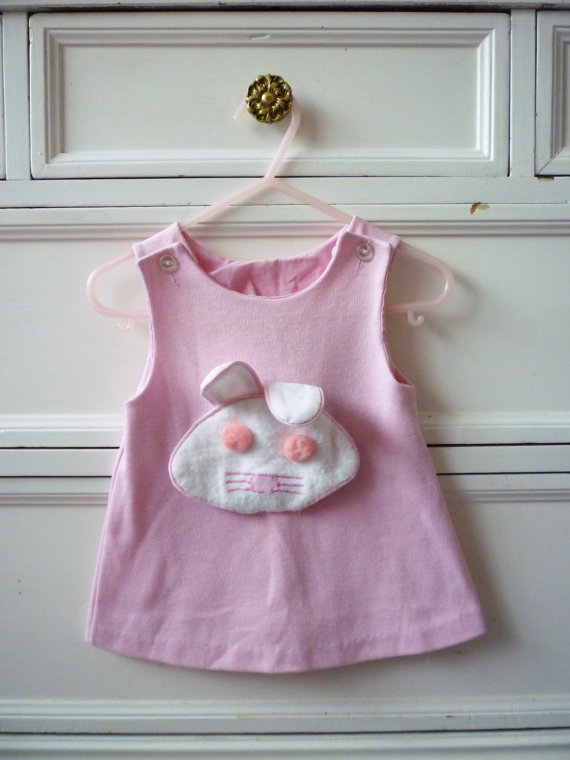 But why should only the ladies have all the funny bunny fun?  Etsy seller Hart and Sew has this wonderful DEADSTOCK romper with a little sassy bunny with a lollipop! So sweet!
Who wouldn't want to read about Bunny Button? He looks like he's had some pretty grand adventures! From Etsy seller, Parisian Prairie Charm.
A little chilly this Easter? No problem with this yummy yellow sweater with the happiest bunnies I've ever seen! It even has little side snaps for easy access. From Etsy seller, Audrey Blissful.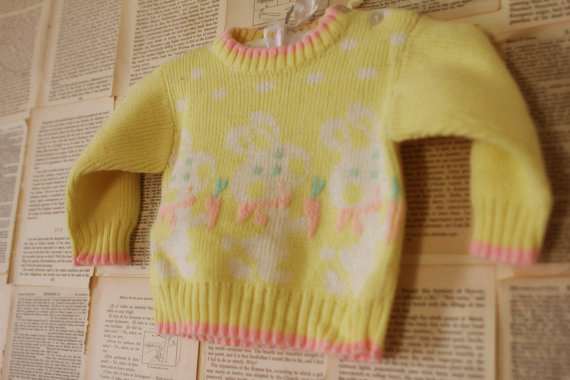 I could imagine this little friend being very popular as a centerpiece at the kiddie table this Easter dinner! From Etsy seller, the Dancing Wren.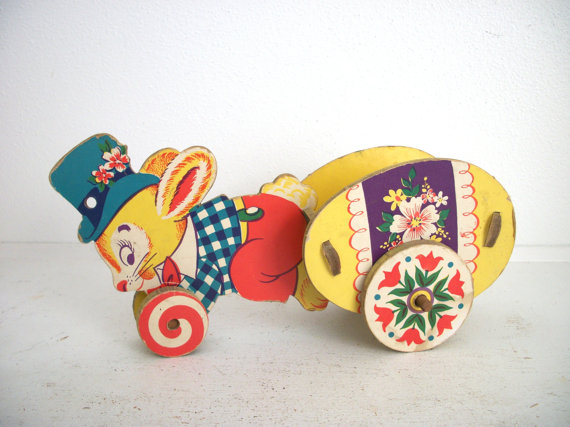 And I must save the best for last! This perfect little Easter bonnet WITH matching little purse! I would have traded my chocolate Easter bunny for that beautiful set. Sigh! From Etsy seller, All Things Pretty!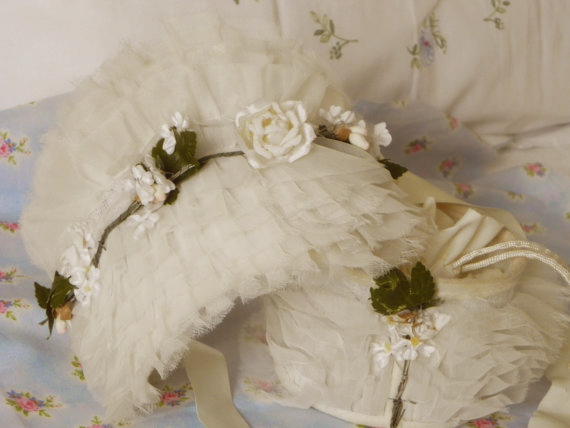 Happy Monday!