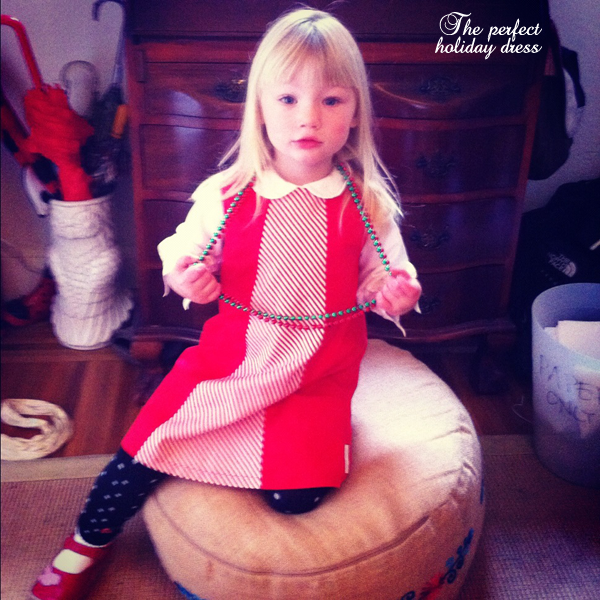 PHDs are hard to come by for adults let alone children.  PHD for children? Yup–perfect holiday dress.
It's so easy to go overboard with some treacly dress trimmed within an inch of its life with lace and ribbons.  Don't get me wrong–that dress certainly has its place. But with holiday gatherings some times being a bit more mellow and less formal, it's nice to follow suit with a less formal dress that still has that holiday pizazz without screaming it from the top of your lungs.
That is why I was super excited that Renee Sisterson, the clever clogs behind Etsy site, Little Ticket sent me this sweet dress, which the Peach immediately claimed as her own.  I paired it with a little Peter Pan collared white shirt and it became the PHD of the season for Miss Peach.  Charming and with the loveliest nod towards the holidays without being over the top.  In other words, perfect.  And I'm particularly impressed with the quality of this little dress. Lined.  with invisible zipper. The perfect layering dress too.  It is so minimally holiday that the Peach could wear this way beyond the holidays.
Of course this is the tip of the iceberg of Little Ticket's clever styles.  She has several other lovely, lovely dresses that have such clean lines that I like to think of them as worthy of saving for generations to come.
The Peach started calling it her "candy cane princess dress" and she declared it the perfect dress for meeting Santa. Which I totally agree with. Except she wouldn't go anywhere near the old man dressed in red… But that is another post. We'll see…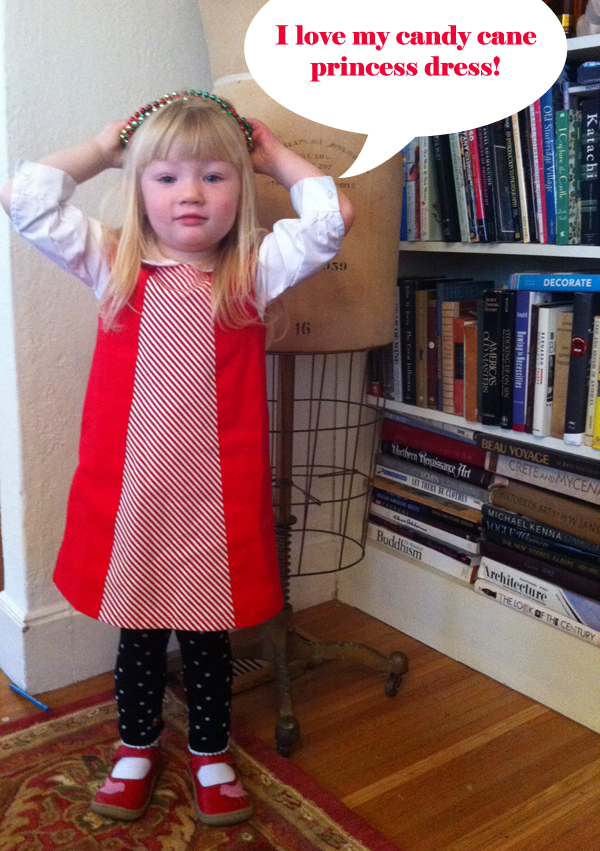 Expect to see this dress at least one more time on the blog…
What are you planning to put your little one in this holiday season?