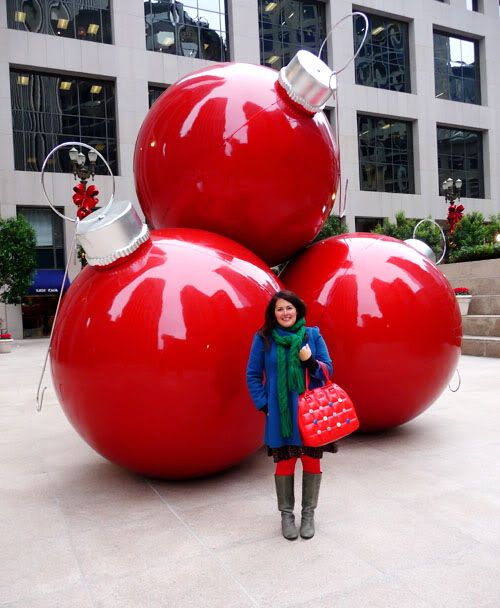 Ho ho ho my lovelies! Oh my golly it's been a koo koo crazy December but this weekend we're packin' up our warmest duds and heading to Michigan! I can't wait for a beautiful snowy white Christmas—although I'm sure I'll freeze my butt off. Living in California for over ten years I forget how ch-ch-chilly it can be! Here is a little peek at where we are heading: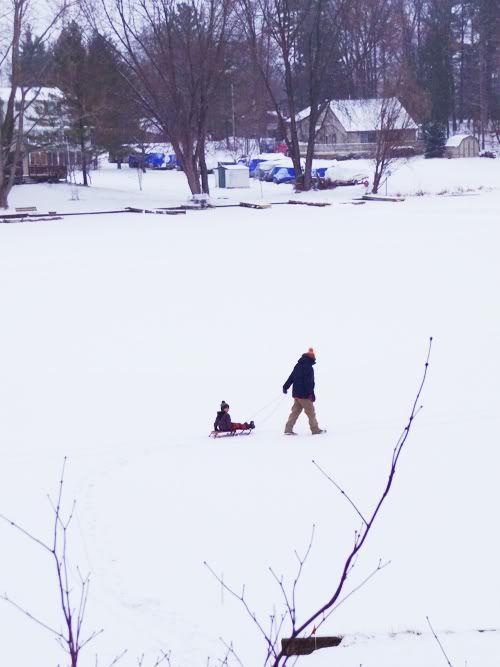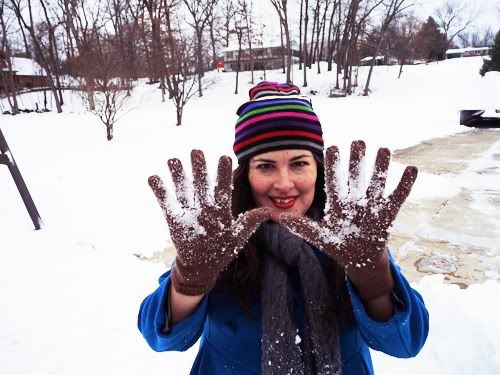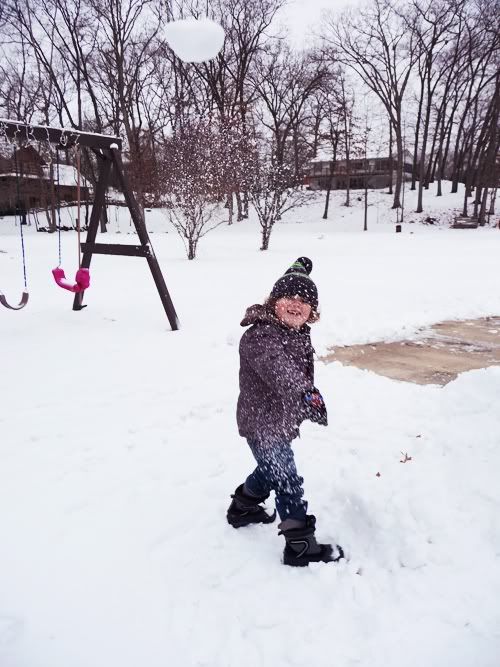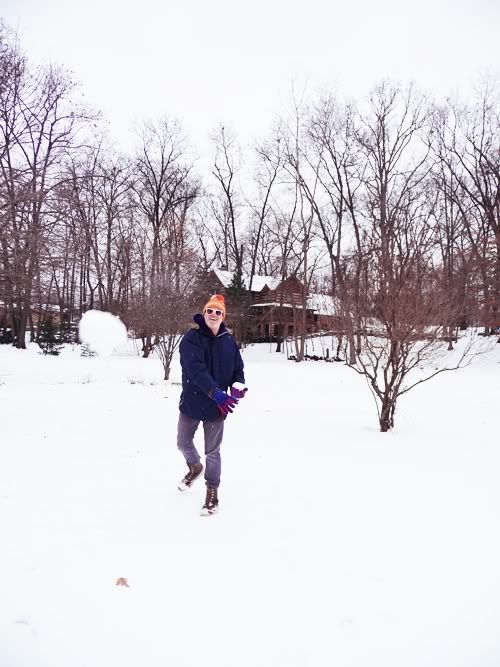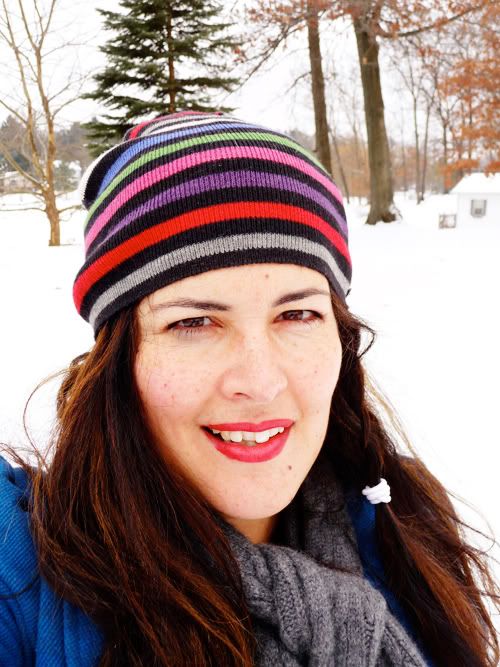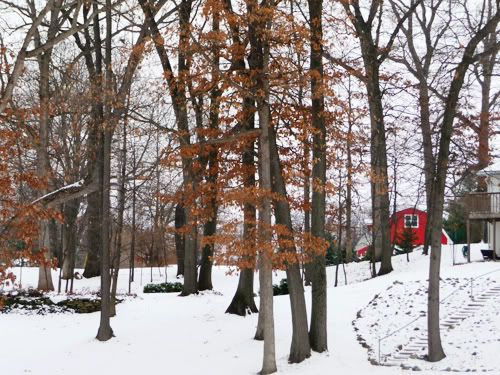 Isn't it perty??? I can't wait! Miss Dottie and I will be posting next week (in fact I have some very special HOLIDAY ORNAMENT DOWNLOADS to stun and amaze!) but then the week after that we'll probably be on a little bit of a looser schedule….postin' here and there and checking in with ya'll! Until then, here are some sweet little links that caught my eye over the week!
1. Super Rad Gift Tag Download
So you've wrapped up your prezzies but you don't want a schlumpy gift tag to muck up your  wrapping. What to do? Why download these adorable gift tags from My Paper Crane! Heidi makes thee most amazing little plushies you ever did see and she sweetly created a whole sheet of vintage-inspired gift tags for all of her readers! Download them here.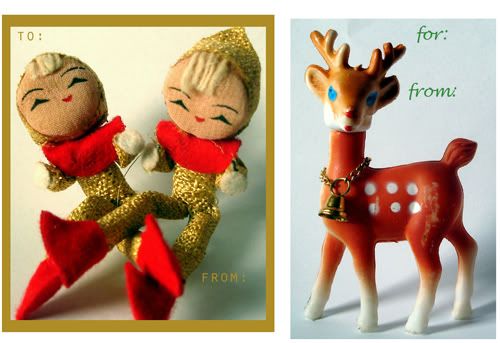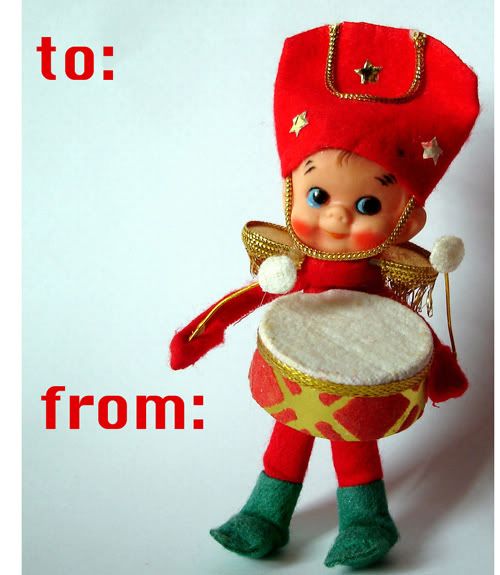 2. Simply Darlin' Christmas Angel
My gorgeous pal Pilgrim has done it again and created this super cool downloadable angel. Have your kiddos color her in and maybe even add some glitter pom poms on those wings! She'd make a swell table centerpiece or just an awesome addition to your holiday decor. Download it here!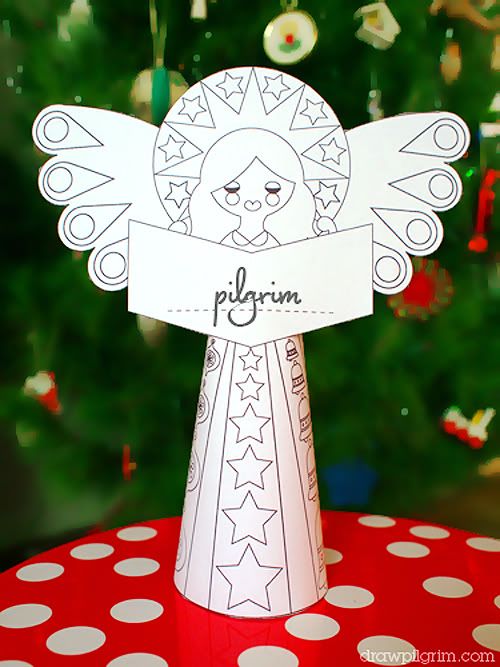 3. Super Nom from Shutterbean
My OTHER gorgeous pal Tracy (aka Shutterbean) is a whiz in the kitchen and she has drummed up a collection of tasty cookie that are sure to please everyone in your family! Hazelnut espresso cookies? raspberry thumbprints? YES PLEASE.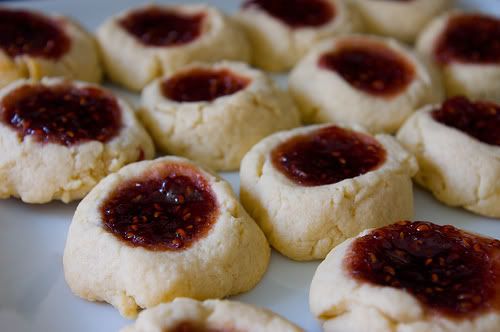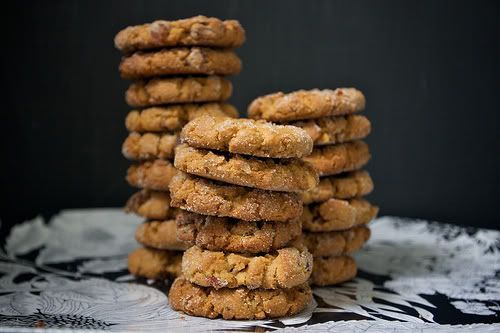 This peppermint bark has my name on it!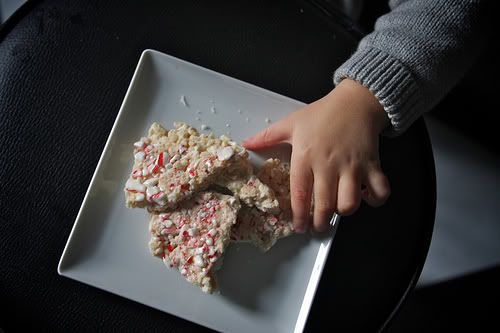 Find the cookie party here. And you can find the peppermint bark over here.
4. Loverly Watercolor Paper Chain
I forget how easy making a paper chain is….and look how love this one from Jordan Ferney is: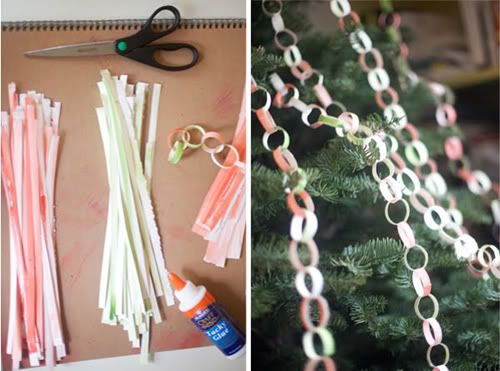 See more about how she made it over here.
5. Orange Paper Snowflakes
Speaking of lovely paper…we had a fun evening making paper snowflakes the other night…I have no photos because hey, sometimes it's better to just live life then spend your time documenting (note to self…sometimes as bloggers I think we get so caught up in the documentation part of life! But that's a whole other post….). I was quite taken with these gorgeous snowflakes from How About Orange, and the instructions for making them were really easy! Find them here.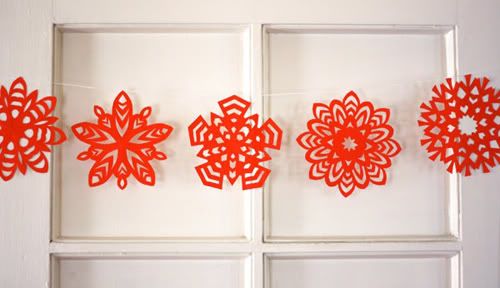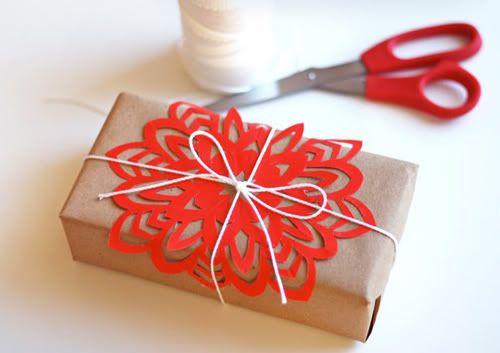 6. A Brilliant Sputnik DIY
Lastly, check out this most incredible DIY project from Dabito at Old Brand New. He used one of those mobiles originally meant for photos and swapped them out for Christmas ball ornaments! GENIUS! See how he did it here.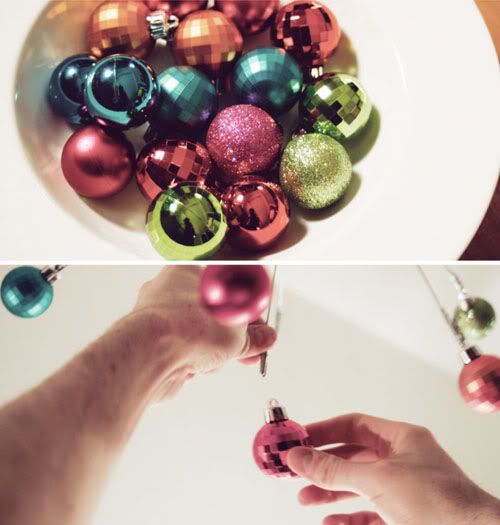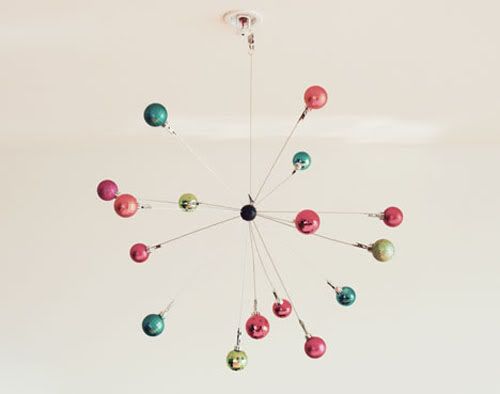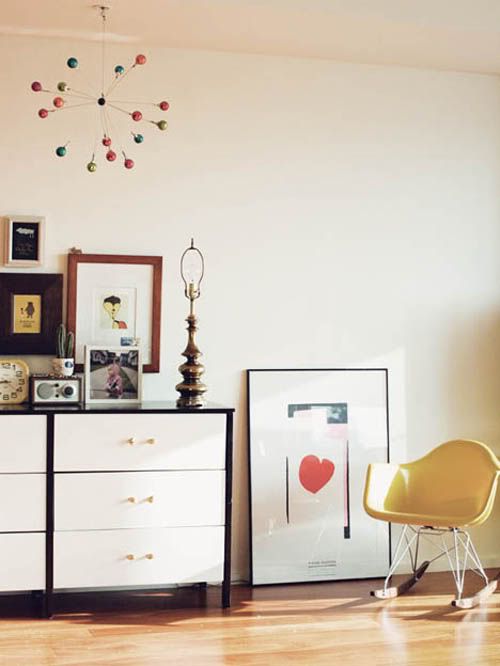 That's all for now my lovelies. Have an amazing weekend! When I write to you next it will be from snowy Michigan! Oh, and if you liked this post….be a love and click that brown "Vote for Us" box at the top of ze blog, on the left column. (That's all you have to do, it won't give you a prompt but it registers you as a coming to their site from Modern Kiddo!)