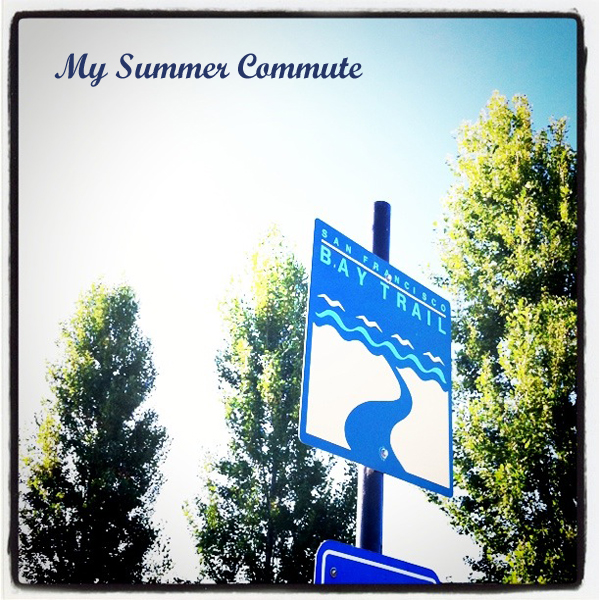 I am a very lucky lady.  I love my commute. Commutes get a bad rap, which I completely understand.  But mind isn't so bad.
Normally it is 40 minutes door to door and involves chatting with one of my dearest friends as we glide across the Bay Bridge in the commuter lane.  But this summer, I'm mixing things up as my friend takes her own vacation leaving me free to get to work any old way. So, I started taking the ferry to work and it's really lovely-like a little mini vacation every morning.  It is so picturesque that I can't help but take tons of piccies along the way with my iPhone, posting them on Instagram, where I post under the name Miss Dottie.
My commute starts with a sweet ten minute bike ride past chickens, a nursery the makes the air smell like rosemary and mint in the morning on a Bay trail to the ferry parking lot.
Then a 20 minute foggy ride across the bay and under the bridge.
To my San Francisco.
Sometimes I stop by the Ferry Building for a breakfast pastry. Â In the morning not that many shops are open and not a tourist around. Â And the Frog Hollow peach tart is divine with the most insane pastry crust. Â It is like biting into summer.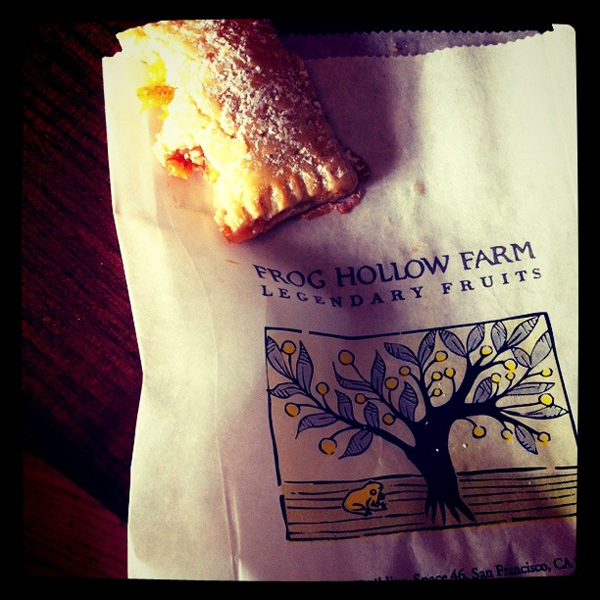 And then start the 15 minute walk to work.  I love walking in the city. Such pretty things if you just take a moment to look.
And great fashion too… I love this banker with his hot pink socks and banker gray suit.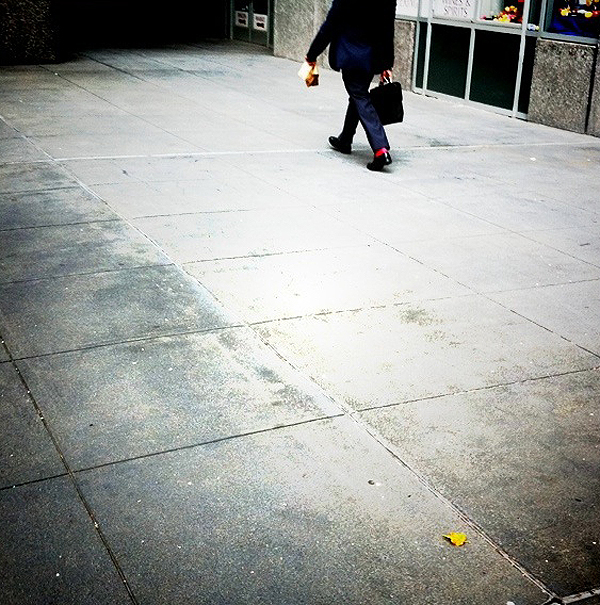 So, really, it's a good commute. OK, it is an hour long door to door, but it's a lovely hour where I can read or see such a pretty view. Â And here's the weird thing–for public transportation, it is incredibly clean and people are super polite and generally in a good mood too! Â Which I must admit, isn't really the case for BART and SF Muni commutes for the most part…
Do you have a commute? If so, what's it like?