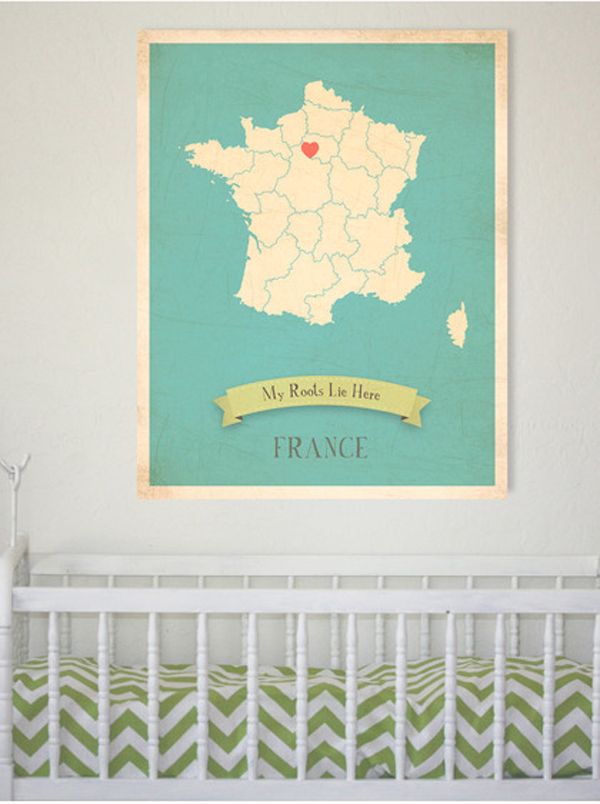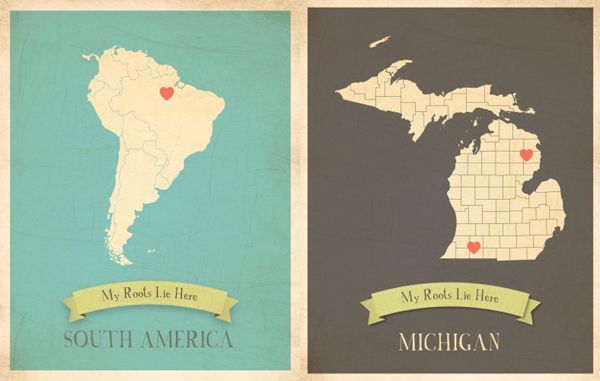 I was browsing Gilt the other day and was so excited to see the "My Roots" poster collection from Children Inspire Design. This is a super cool product line of modern, eco-friendly posters and wall art, designed to help children learn "compassion for the earth and all who inhabit it."
You can use the "World Roots" maps to commemorate your family or child's heritage by Country or Continent. There is even a version by state. Each map comes with heart stickers to customize even further. SO COOL! With the holidays coming up, these posters would make such a neat gift. They're normally $40-50 but with the Gilt sale, you can now scoop them up for $25. Not too shabby. Find it in the Baby & Kids section. The "My Roots" sale ends Sunday night, so pop over asap!
Not a member of gilt? Sign up for free to get access to the awesome sales and a $25 credit after your first order.