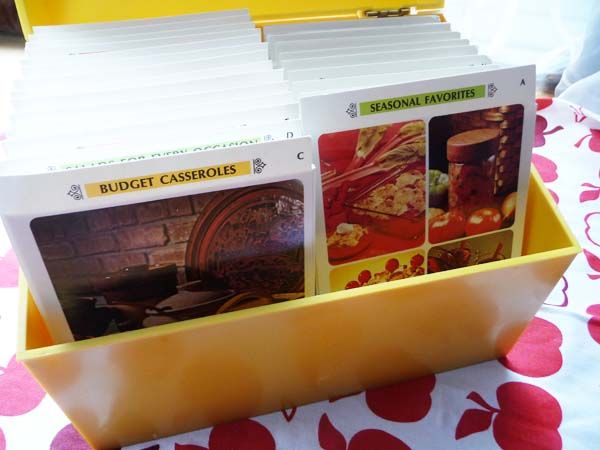 A while back at the thrift store I spied a yellow box. I thought it looked like a good lil storage container and when I went to pick it up, it weighed about 20 pounds. What the? I opened it up and saw that it was filled with vintage Betty Crocker recipe cards. OHMUGERD.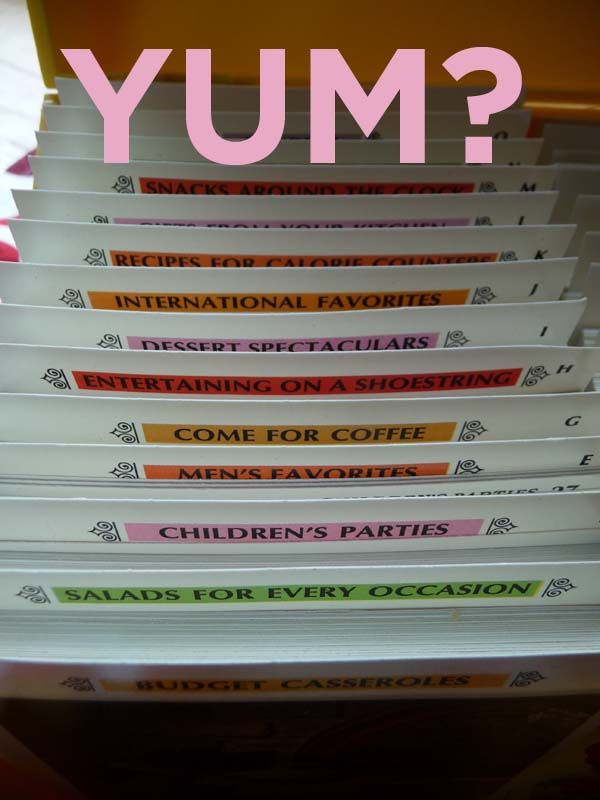 There are SO many crazy cards in here, I wasn't sure which to share with you. I mean, so I go with "Salads for Every Occasion"? "Men's Favorites"?? The intriging "Come for Coffee" ??? But I had to go with "Recipes Children Can Make" and "Children's Parties" because they were just OH-SO festive! I really don't think I need to explain, now, do I?? Take a gander at THIS: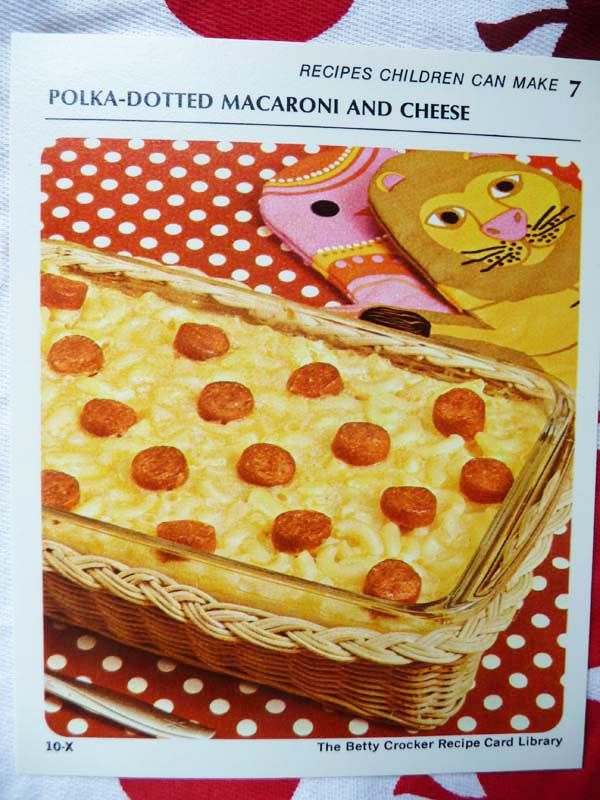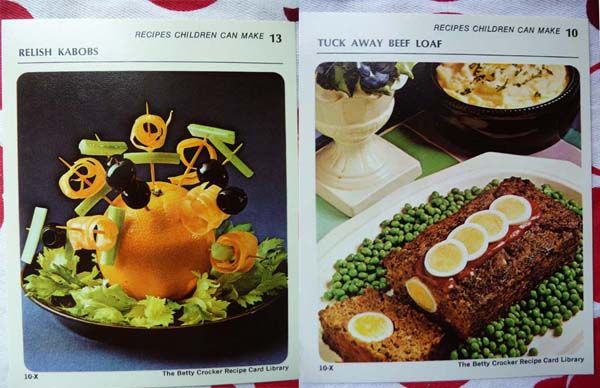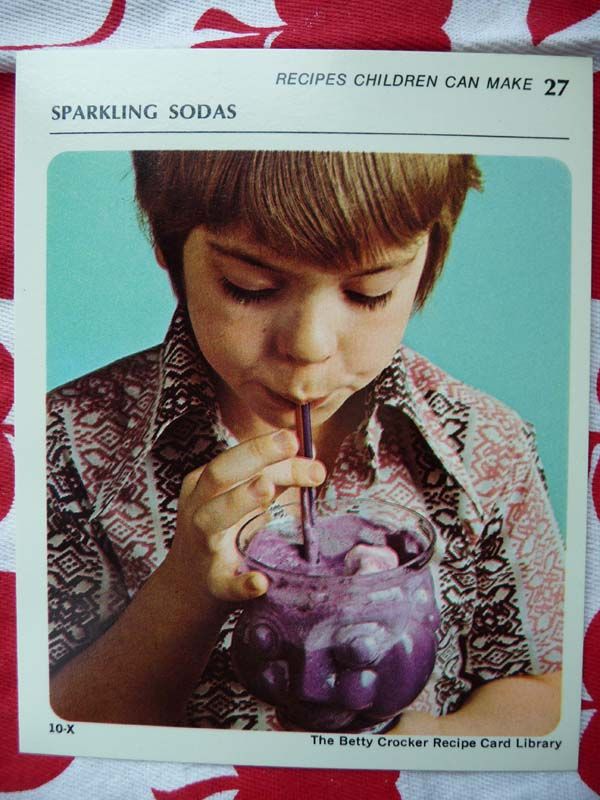 And now let's BRING ON THE PARTIES!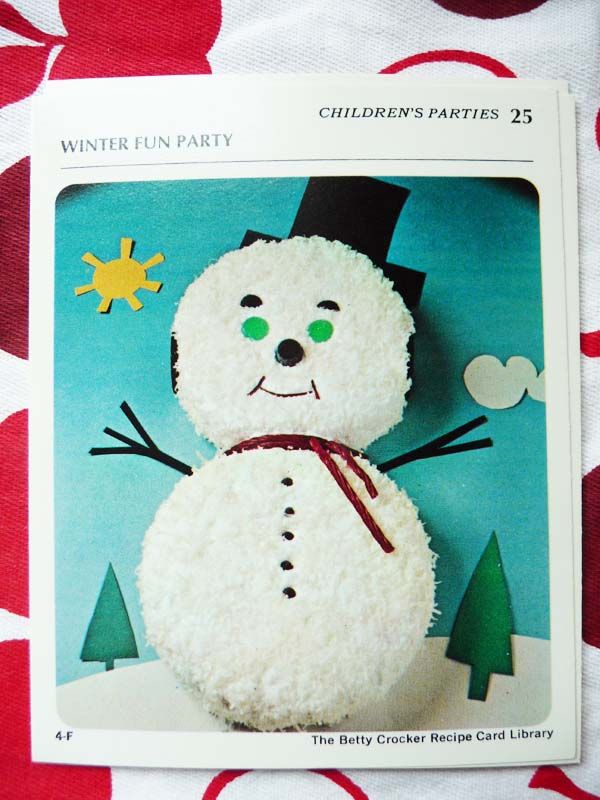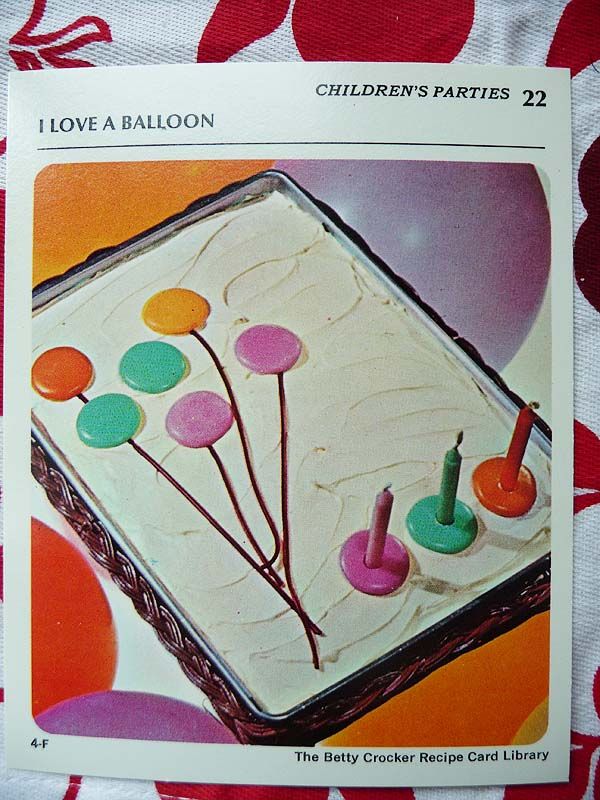 Oh who doesn't love a balloon???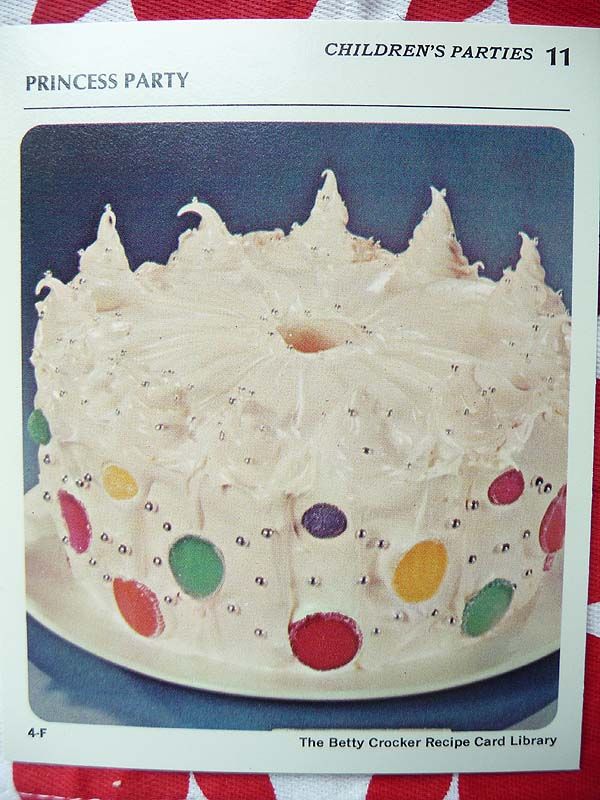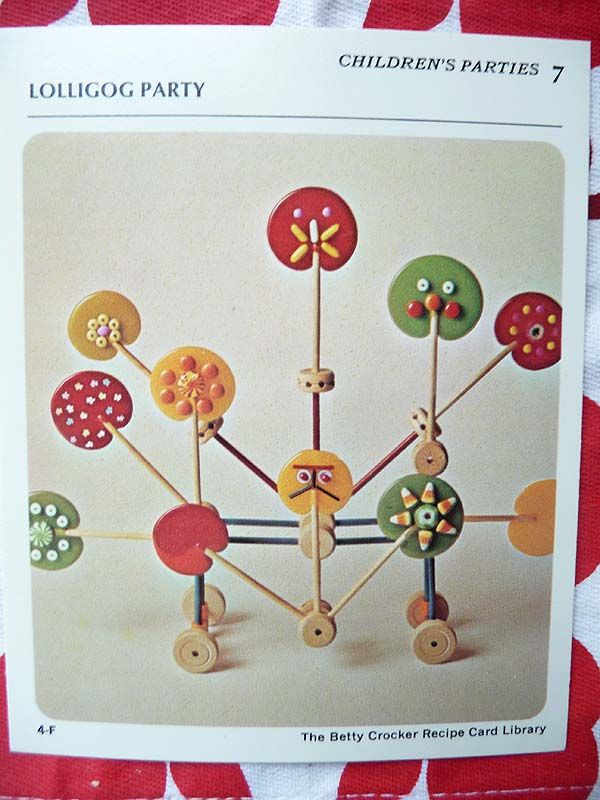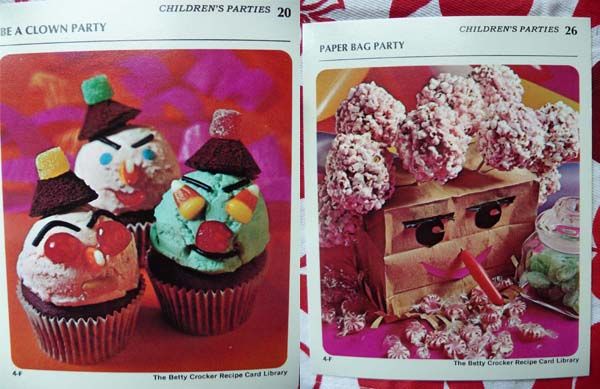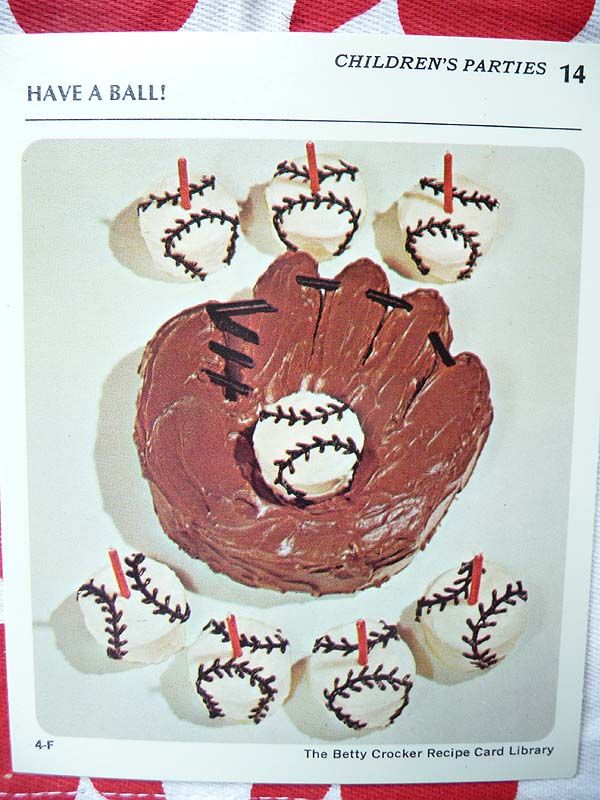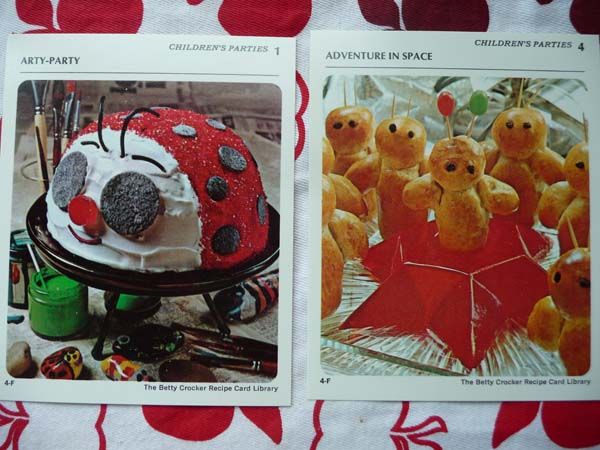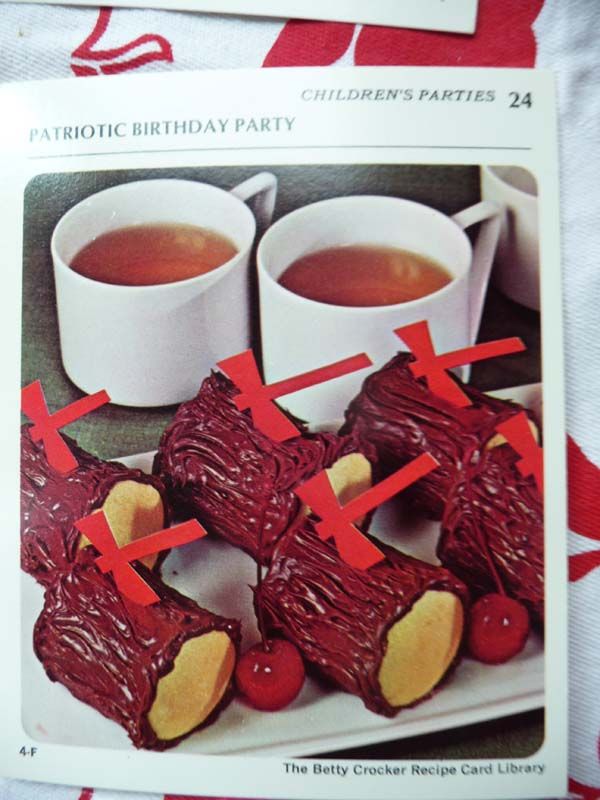 Oh woe to the poor kiddo who gets a "PATRIOTIC BIRTHDAY" with little George Washington cherry trees…..I love these wacky cards so much! Do you have a favorite??