One of the little baby boys at the Peach's daycare has THE CUTEST style. Â Basics that seem to be handsome as well as beautifully made. I am constantly amazed at how wonderfully dressed he is. Turns out his mother is French and gets all of her clothes from her native country. Â Oh, that wonderful little top with the cutest duck you've ever seen? Oh well, that was just 40 euros. Which is almost $60. For a six month old's top. Â Made of cotton. Yeahh….
Well, francophile fashionistas, we have found the right store for you! Apricot Culotte, who buys gently used baby clothes and sells them on her Website for a fraction of the cost. And oh, they are so so so pretty.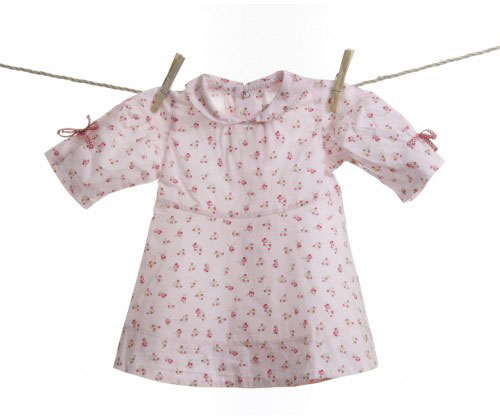 Particularly the boys clothes, which aren't just shrunk down versions of clothes you would buy at the Gap. But charming pieces with a decidedly continental flair of awesomeness.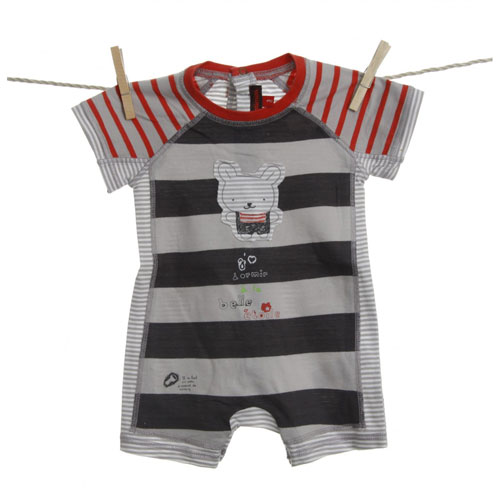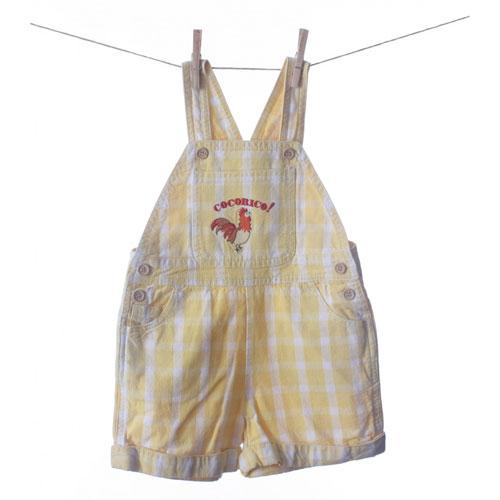 So, I sat down with the lovely Emilie to chat about her darling online shoppe. And we drank lattes. Or something wonderfully French that I don't know about because I'm not there right now.
MK:
How did you come up with this wonderful store idea?
Emilie:
When I had my first baby, I was disappointed I couldn't have access to all the wonderful French brands I already knew. The European style for kids is really different. The colors are usually softer and the styles are more refined and minimalist. I especially liked the baby clothes because lots of brands have created very modern collections but with that vintage touch that looks so cute on babies. My sister who also had a baby the same year and my mom who both live in France were telling me about all the great finds they did when shopping second-hand and we all thought it would be a great idea to bring some to North America. I am very much of a bargain hunter when it comes to shopping for clothes but I also really like fashion so I thought that selling affordable stylish baby clothes was the perfect idea for parents like me.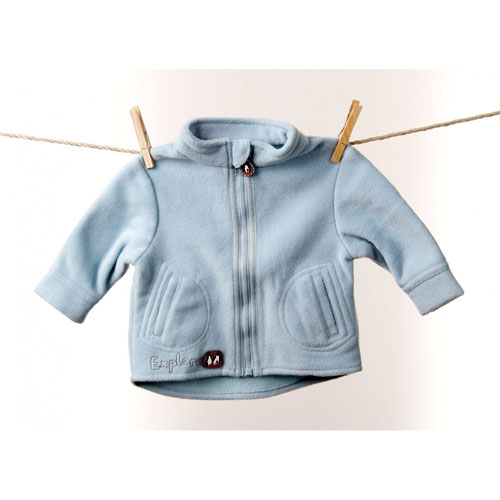 MK:
Lady, you are the French ME! I love a good bargain! But tell me, What is the story behind the name?
Emilie:
I wanted my store to be more of an online "boutique" because we only sell clothes in very good condition as well as some very high end brands. The idea was to find a name that would create that boutique feel. My sister in law was actually the one who found the name. She is American and speaks very good French and she came up with it when I said I wanted a playful fun name in both French and English. Culotte is the word that we use in France to talk about kids underwear and it also means "bottoms" (for clothing).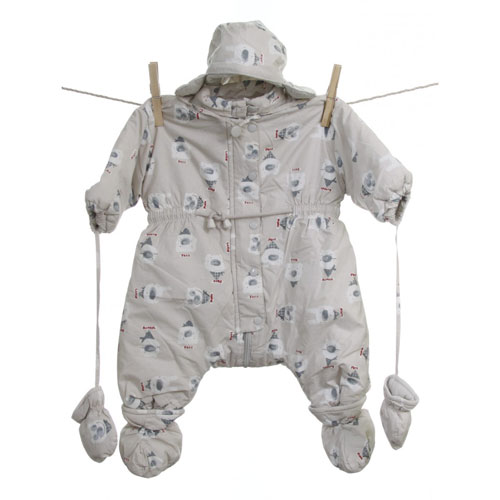 MK: What is your favorite item in the store?
Emilie:
It is hard to give you a favorite item because our inventory has a high turnover. I would say that my favourite section of the store is the girls second-hand dresses. We really have a large selection of dresses from brands such as Petit Bateau, Baby Dior, Catimini, Sergeant Major, Cyrillus, Bonpoint, etc…They all look so cute and are all in perfect condition and really affordable. If I had a girl, I would be so thrilled to get her to wear some of them.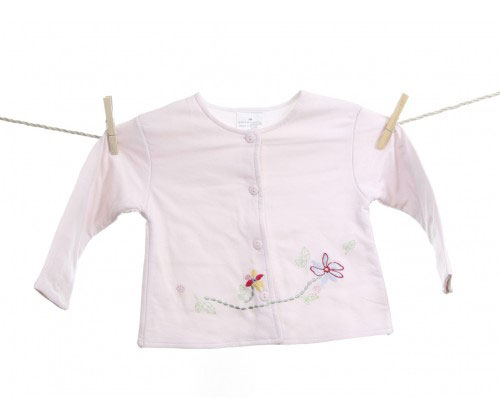 MK:
What is your favorite candy?
Emilie: I love all the haribo candies. My favourites are the smurfs! In French we say "Schtroumpfs".
I love it, Emilie, you are too darling for words and I adore
Apricot Culotte
, where for the price of something you would buy at Old Navy, you can get a beautiful well made piece for France's finest for your little one!
And for today,
Apricot Culotte
is running a 15 percent discount on goods for Modern Kiddo readers. The code word is  "Modern Kiddo"!