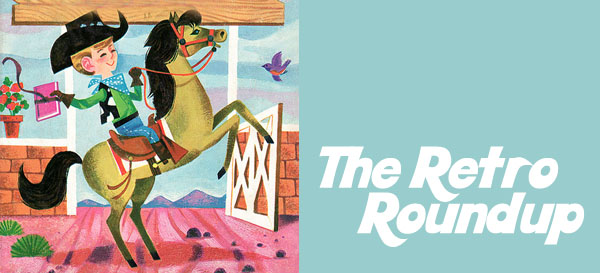 Well, friends, I'm back!  And raring to go and share some sweet finds with you.  Oh friends, who doesn't need a smile or two or ten! So, I found these little gems that I hope will not only make you smile but maybe end up in your kiddo's closet soon!
Fuzzymama's shop is brimming over with awesomeness, including this great table tennis set from NERF!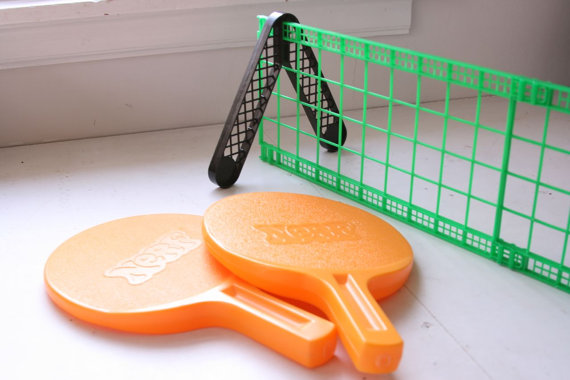 How cute are these little bookends? Total Irmi extreme darlingness! From Etsy seller, Olivia Vintage Kids.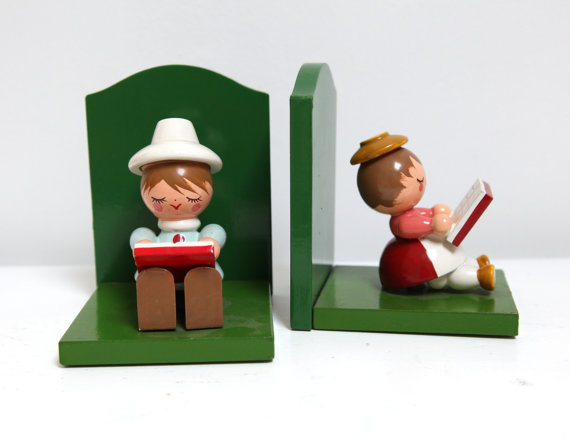 Right now the Peach is going through a crazy vintage tiki phase and I'm always searching from great Hawaiian prints and this one was too cute not to share with you, my fine friends!  From Etsy seller, DeerHeart11.
This rain coat? Unbelievable.  I think Boden/J.Crew/Kate Spade needs to hop on this and make adult copies of this amazing little raincoat. From Etsy seller, Pretty Tidy Vintage.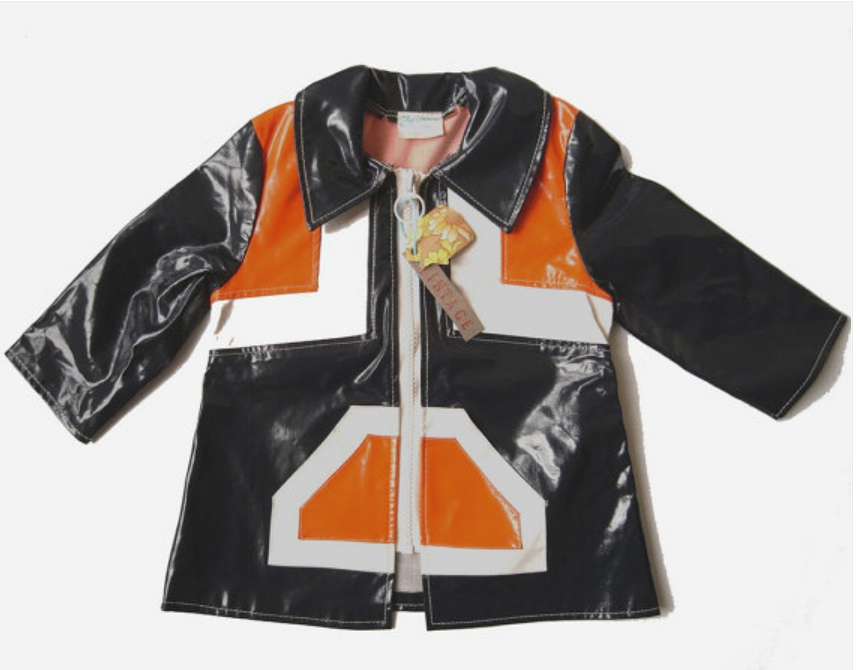 For the musically minded baby, this darling little tee is a great find… From Etsy seller, Oliver's Forest.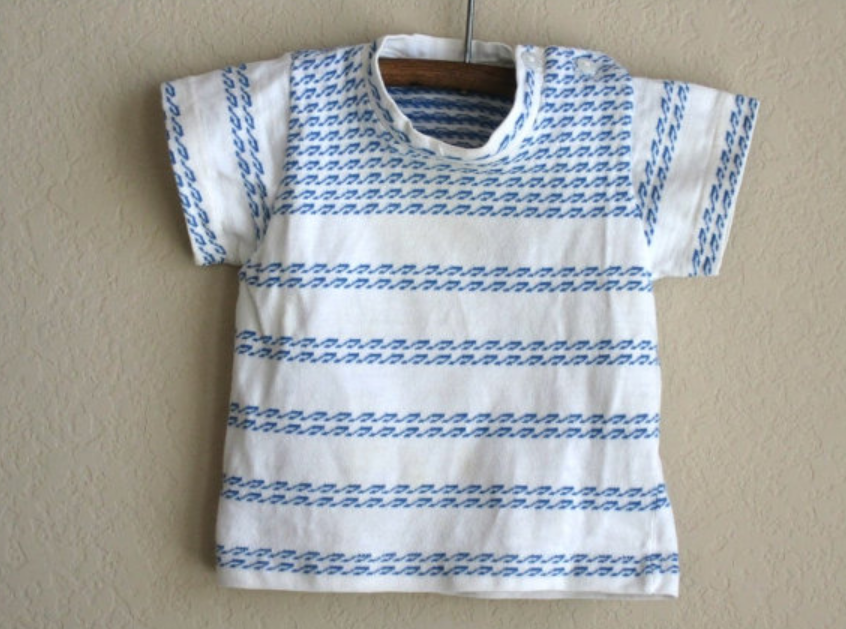 Etsy seller, BabyShapes, is one of my favorite and I can always count on finding some goodies there and I'm head over heels for this little shirt tank from the sixties.
The Peach is a big fan of kitties and I can never say no to a cute book featuring kitties–so two vintage kitty books makes my heart go pitter pat! From Etsy seller, Potato Cake Vintage.
Summer short sets were popular 50 years ago and they should come back, but until then, you can get this sweet combo of cuteness from Salvage House. Too darling for words!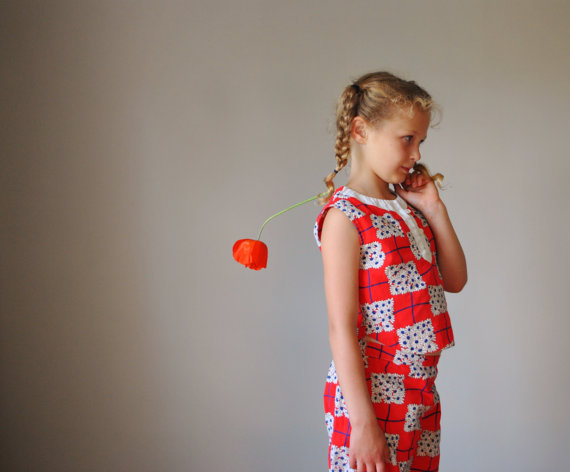 Oh boy, this little green striped cardi is the cutest thing ever.  I think I need a little boy to buy this for! From Etsy seller,  Bug & Bear Vintage.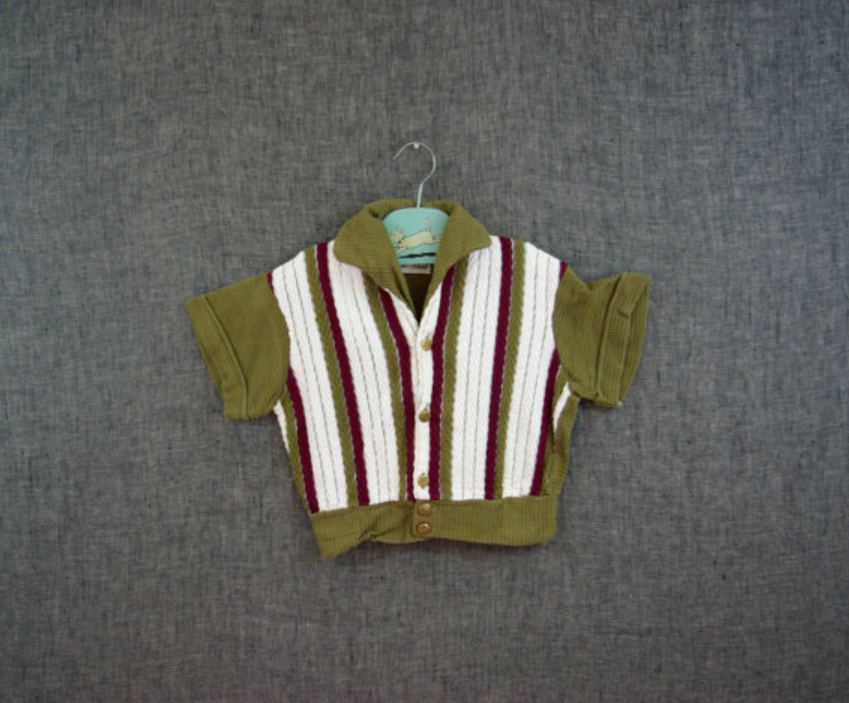 Hey diddle diddle, the cat and the fiddle, the cow wanted this darling little dressie! And who wouldn't? From Etsy seller, Willow's Room.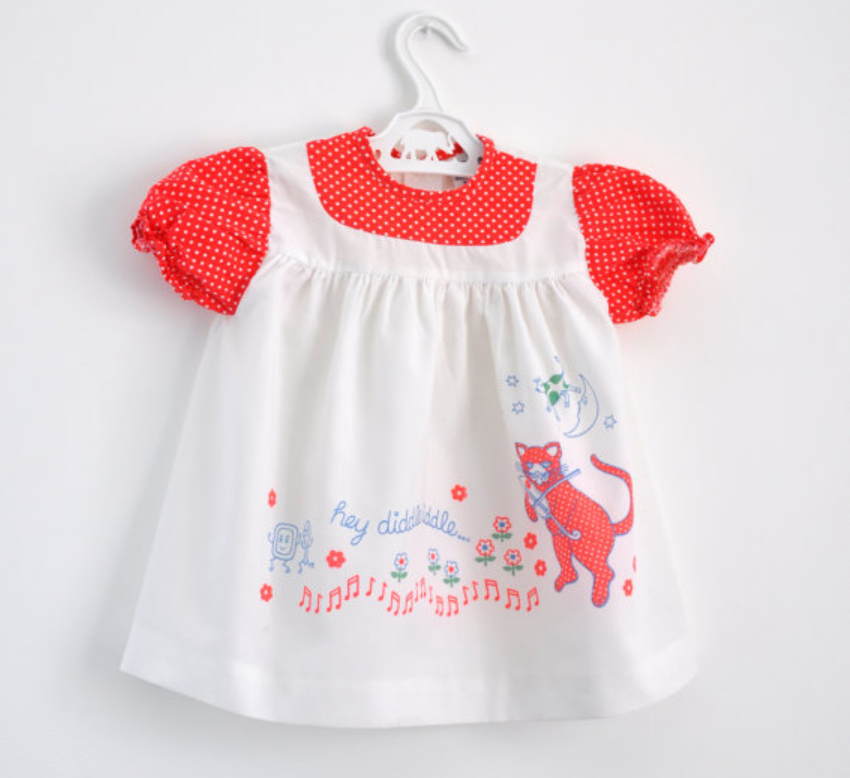 Happy Monday, folks and I'm so glad to be back!