One of our readers, papa to little Olive, reached out to us asking for some of our favorite places to find inexpensive (under $25) but cool clothes for babies.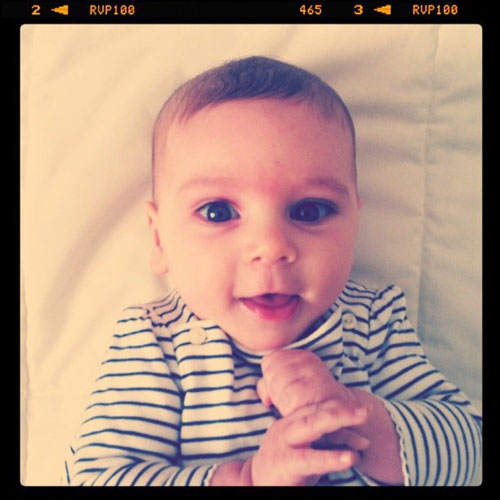 Like anyone is going to notice what this cutie is wearing—all you can do is stare into those gorgeous eyes…
Baby clothing can definitely be expensive but there are some great options out there to keep your wee one looking as adorable as ever without you ever having to dip into your kiddo's college fund to pay for it. We are big fans of thrifting. You can really find some great basics and, of course, our favorite vintage kiddo goodies. But if you're looking for online shopping that is affordable as well as cute, here are some of our favorite tips:
1. Dwell Studio at Target
We've found surprisingly cute stuff at mainstream stores. Target is a favorite. Their Dwell Studio for Target has really great onesies and outfits that are super cheap—like two pieces for under $15!  I gotta say, I'm particularly in love with the bus t-shirts.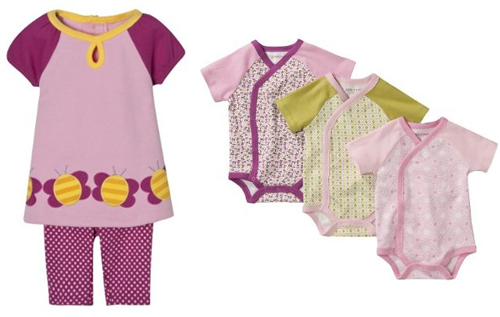 2. Little Miss Matched outlet!
The Little Miss Matched outlet is full of goodies that are worth snatching up when you can. They often go as low as 80% off. I so love the terrific splashes of color—most of these pieces are under $5!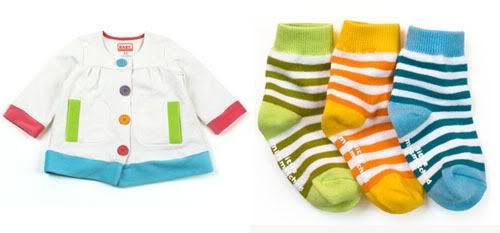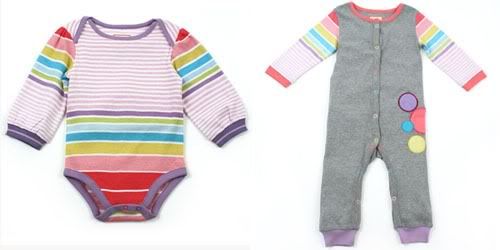 3. Etsy: Baby legwarmers
A lot of parents love baby legwarmers and a little onesie for their wee ones. They give you the warmth of tights, are adorable to look at and making diaper changing easy peasy. Etsy has a slew of people making inexpensive baby leggings. Check out Piccolo Creation's sweet argyle friends: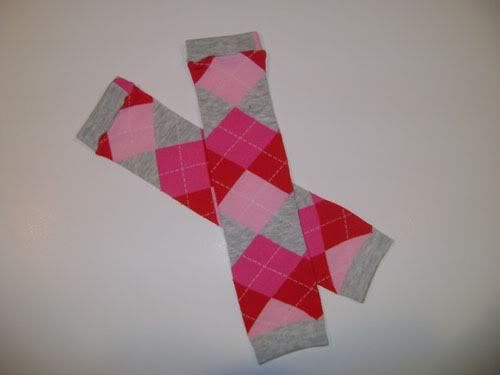 We also like these striped cuties from Bella Crawlers: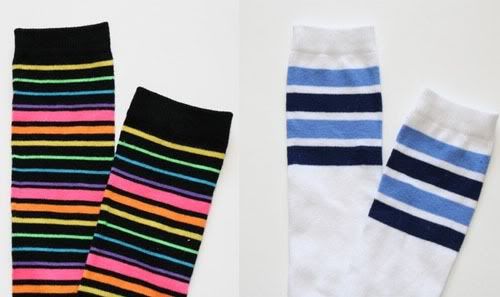 And  these great butterfly ones from Eggo in the Oven. or these green cuties from BabyFrills.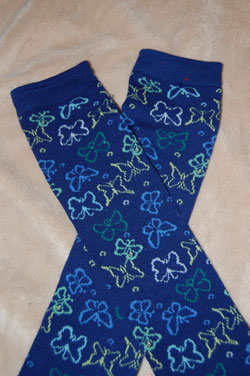 4. Ebay!
Of course we love vintage but we are also very pro-cozy here at ModernKiddo. No itchy lace, no scratchy wool or polyester and nothing too binding. Heaven forbid the thing needs ironing or dry cleaning. But that doesn't mean that there aren't great vintage items that are terrific for babies. The Peach spent a lot of her first year in very simple cotton dresses from the forties. Here she is in one of my favorites: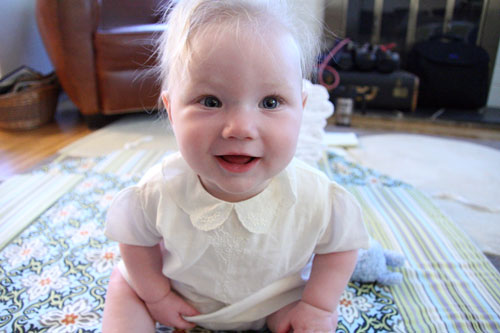 I think I spent $2.00 on it. Now we're talkin'! There always seem to be a lot of girls dresses for small babies that would be terrific particularly for the summer. Of course little knitted vintage sweaters are usually so soft and often made of easy wash nylon fabric from the seventies.
Ebay listings change all the time, but look for "lots" (multiple items in one listing). Check out this group of six items with a starting bid of $3.00 from Ebay seller, Favorite Memories. Â Not too shabby…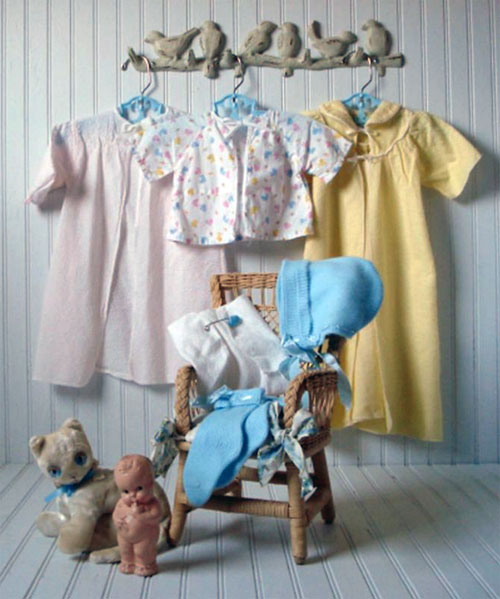 And have you seen
this gorgeous lot of knitted items from Ebay seller, 9000pam with a starting bid of $4.00
? Â The yarn alone would have cost around $50 let along the hand knit cuteness of it all.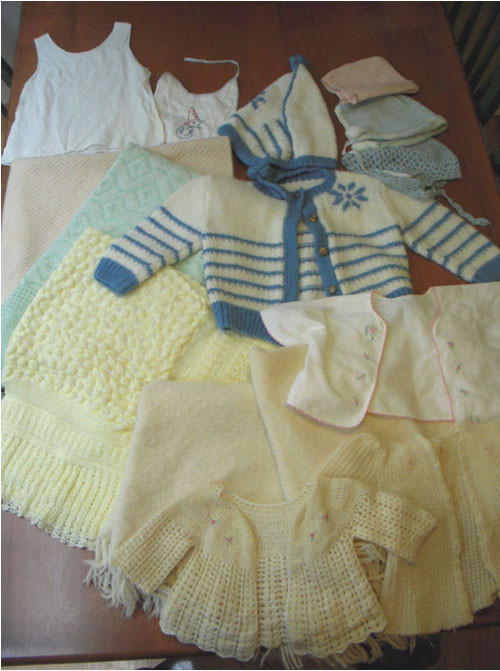 Those are my tips. What are your suggestions for Olive's Dad? I was thinking about Thredup.com, but have you tried it? And of course Gilt is a great place to scoop up spendier brands at lower prices. They have some really cute stuff.


Because this little girlie deserves a wardrobe as cute as she is!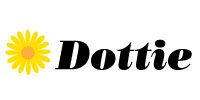 UPDATE FROM THE PEANUT GALLERY
Hi guys! Alix here chiming in too. We've got some amazing tips flying in. One of my faves comes from Amber, which is something I firmly believe in too. Don't be afraid to splurge here and there but don't be afraid to try seemingly conventional shops for cheap basics. Get leggings and onsies in bold bright colors from mainstread retailers like Old Navy, Target, American Apparel, Children's Place etc Then splurge on really cute shoes or dressies for little girls and fun tops or even wee cardigans for boys. Also, many mainstream brands will often have sneakily cute designs. My friend Jenny/frecklewonder posted a photo of her girl Dotty in thee cutest little jammies with amazing woodland creatures that looked like they were plucked out of a vintage storybook. "WHERE did you get those???" I was expecting her to name some trendy brand but her response? "The Kohls baby shop!!! Can you believe it?" So always keep your eyes peeled, friends. Treasures lie everywhere if you are crafty!
Ok, so here are 5-10 on our Top 10 Tips!
5. HIT THE SALES!
I love to find adorable duds at slightly slightly spendier shops and then I monitor their sales. I have scooped up some fabulous goodies for Wolfie this way! Here are a few shops that have GREAT sale sections:
I think these sweet animal silkscreens from Colette Kids are really fun and bold. They have a great sale section.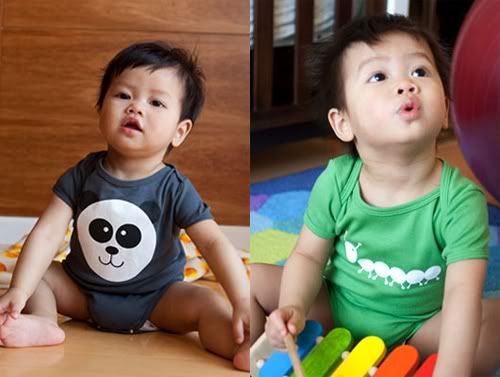 These Scandanavian prints are all the rage lately, and I'm still not tired of them. Check out the sale section at the fabulous Ittikid's online shop.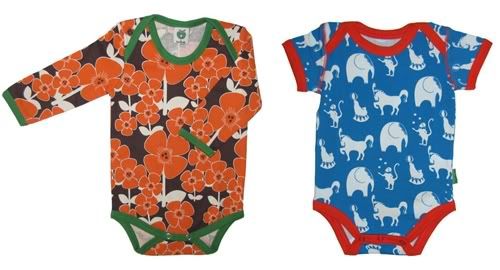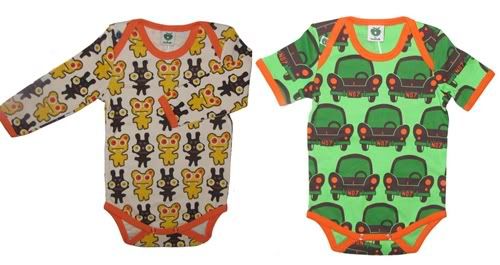 We are also big fans of Polarn O. Pyret—more for their fantastic toddler and big kid clothes, but they also have reeeally cute baby basics. Check out these cuties (currently all on sale for $20 or less) available in sizes 4-6 months and up!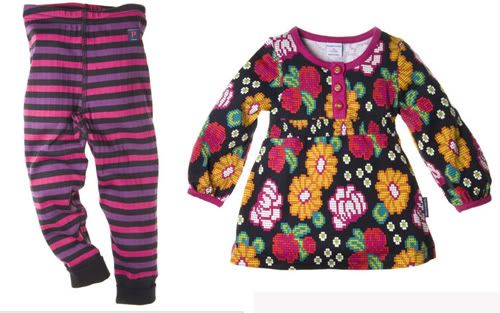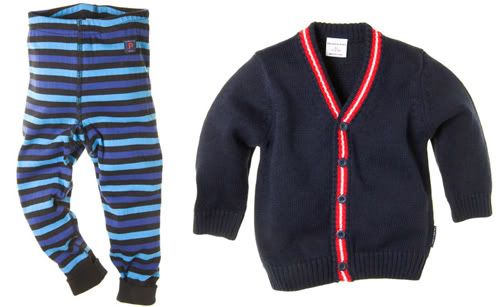 6. THREADLESS KIDS
I looove their shirts and onesies. They are playful and whimsical. Sometimes a little more on the hipstery side but always quirky and fun. If you are lucky enough to live in Wicker Park, Chicago you can hit their actual store front, but for the rest of us we'll have to shop online at Threadless Kids. Best of all they have fantastic sales and all onesies, tees and hoodsies (a onesie with a hood, doncha know!) are only $9 clams.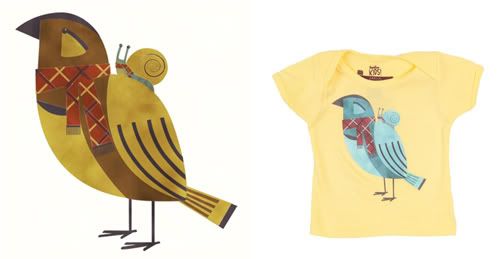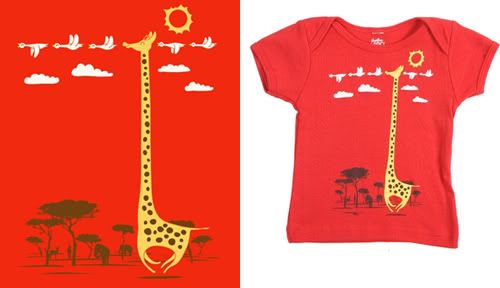 7. eBay Japanese Leggings
Ebay seller BabyGearStation carries these super adorable Japanese baby leggings with sassy bums. They're only $3.99 a pop! Crazy cute….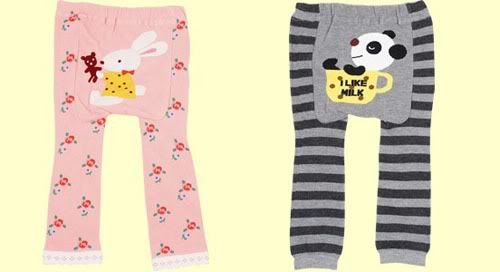 I'm sure there are many many more places to get cheap goodies….we'll keep doing these posts as tips roll in!
Oh and one last thing…when you feel like a splurge. How cute are these adorable onesies from  Jasper Wren? I love the fairytale kinder vibe of these Black Forest cuties, but the octopus with the 'stash is my favorite!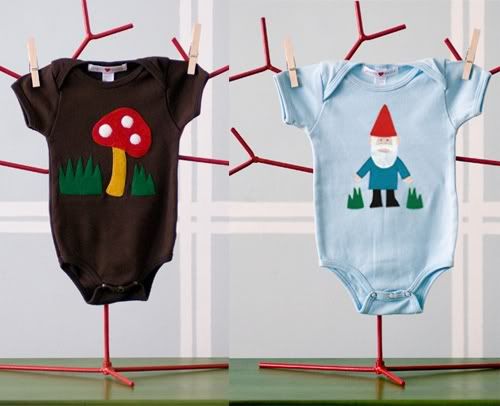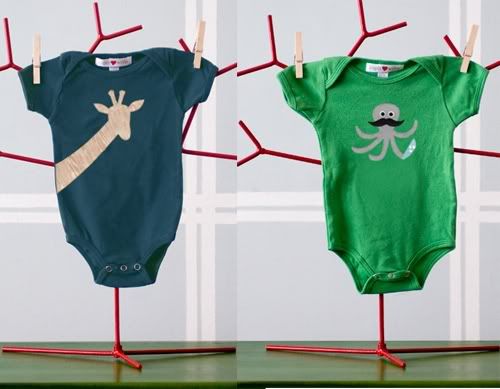 HAPPY HUNTING!