Oh my, I had a great little vacation. I didn't go far and I only went for three days, but oh my, was it relaxing.  My sweetie and I did something rather scandalous–we went up to Calistoga in the heart of wine country for a wee vacation. Without our child.  We went up there with nothing planned except some massages and fancy dinners.
And it was terrific.
I must admit, we felt guilty leaving our little Peach for three nights. Â I was afraid I would miss her something fierce and of course I did. But you know what? It had been a looonnnnggg time since it was just me staring at this handsome gent across the table.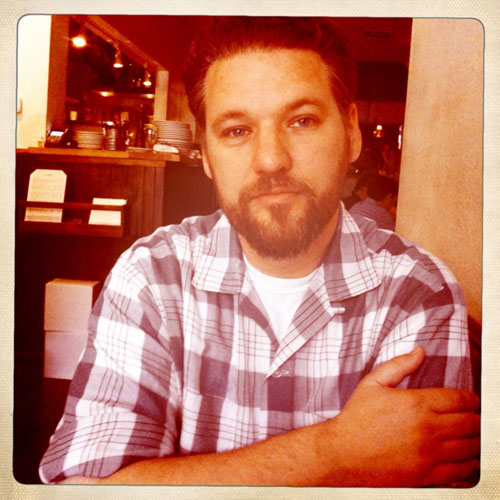 But it was a lovely trip. We stayed at Indian Springs in Calistoga which is one of the oldest spas in Calistoga and has this divine 1930s/40s feel too it–all white painted beadboard.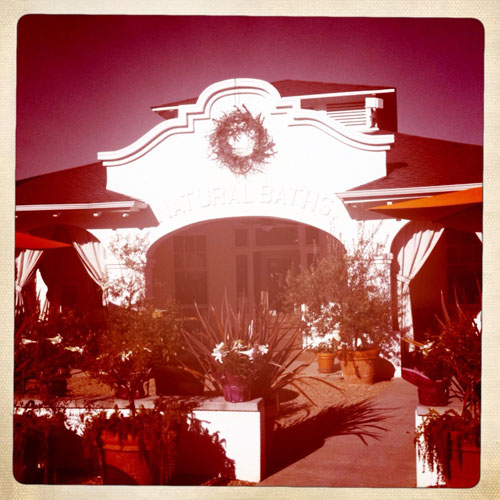 We rented one of the cottages and spent a large chunk on this sweet porch reading our books for hours on end.
And the pool. Sweet Lord, the pool. It's this Olympic pool size mineral spring fed gloriousness that stays around 95-100 degrees. Eric and I would get up super early (the baby might not be there, but our internal alarm clocks are still set for 6:00AM) and have the pool to ourselves. Heaven.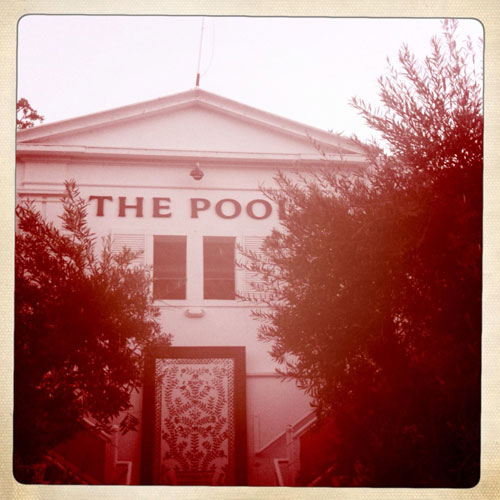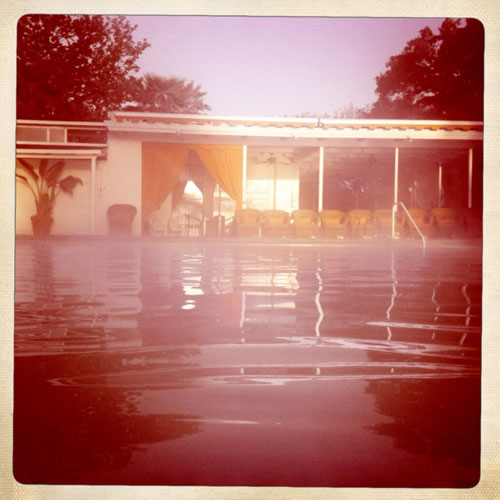 And we had a special birthday dinner at Sol Bar, where the classic cars of the California Mille were parked much to our delight.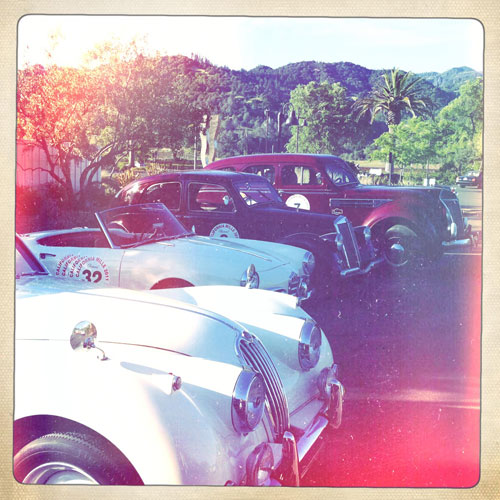 Hello Chitty Chitty Bang Bang car!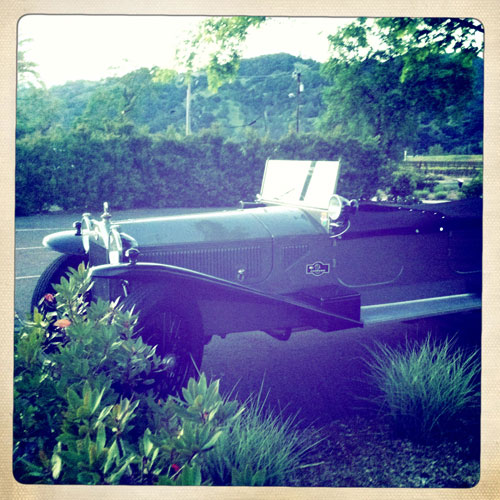 And lovely drinks were had too. Â Don't judge me for drinking a glass of champagne followed by a delicious frou frou gin drink in VERY quick succession. The hangover the next day judged me enough. I was the birthday girl, afterall.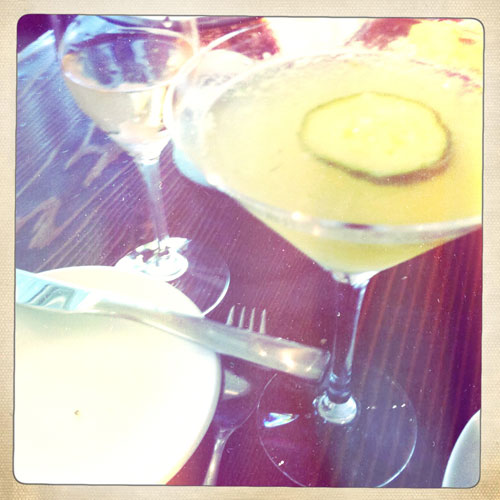 And speaking of birthday, Eric got me the BEST present. A bias tape maker. For those craftily inclined you know that this thing in genius. Â I nearly started to cry. Â I had the same reaction to it as Alix had to her Giant Dwarf starlette crown.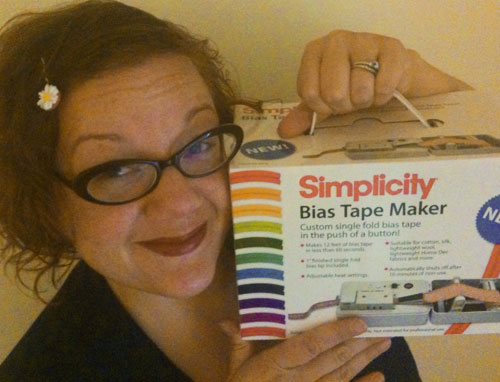 All in all, it was just what I needed, a little break from reality to recharge so I can take on the action packed hurrah of summer and beyond. And instead of feeling blue when the vacation was over, I was rather excited to return home so I could see this little one and her little braids again.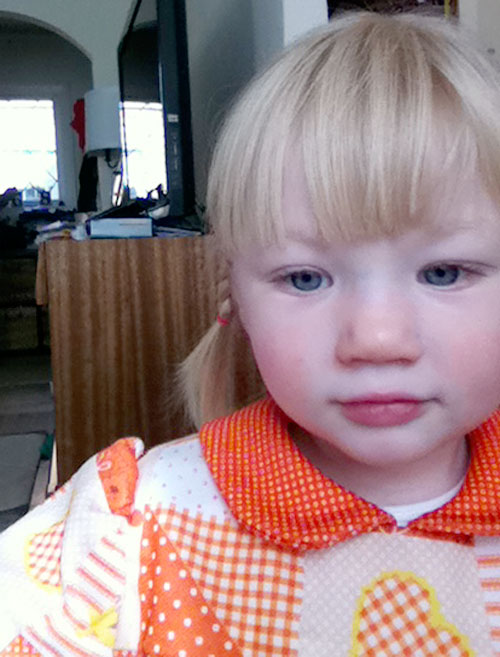 Have you ever taken a vacation without your kids?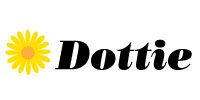 PS: And don't forget to return this afternoon to enter the special Mother's Day giveaway! TRUST me, you'll want to return for it!