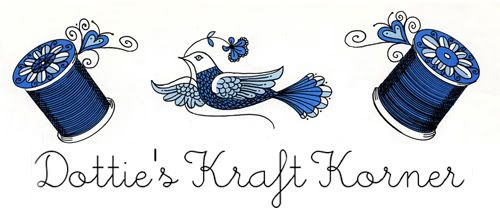 I've been so busy this year that my beloved crafts have certainly suffered. I haven't done much of anything for awhile and it pains me to see dust on top of my dear sewing machine. But some time in mid-April, my fingers started to twitch and the need to sew came over me. Perhaps it was the warmer weather and thoughts of easy sewing projects using all those pretty pretty cottons I saw online at  Fabric.com, Fabricworm, and SewMamaSew–naughty naughty sites that love to eat my money. I did know that I wanted to start small and bought a couple of bags of cotton fabric scraps from Etsy sellers.  I was determined to do something with them.
When the puffy package arrived at my door, I had to open it immediately. I was absolutely delighted with the colors and different patterns. But I wasn't the only one.  Little Miss Peach played for nearly an hour sorting the cotton bits of fabric, pulling out her favorite scraps, making piles and cramming them into her pockets.  Clearly she has a love of fabric and I can't lie–I'm tickled pink by it.
But when and how do I take ner nascent interest in fabric (and possibly sewing) to the next step and introduce her to the wonders of sewing? Then it hit me–sewing or "lacing" cards. I remember playing with them as a child and thinking I was quite the seamstress pulling that shoelace through the holes.  Lacing cards have been around for awhile and I adore the vintages one in particular–such great images!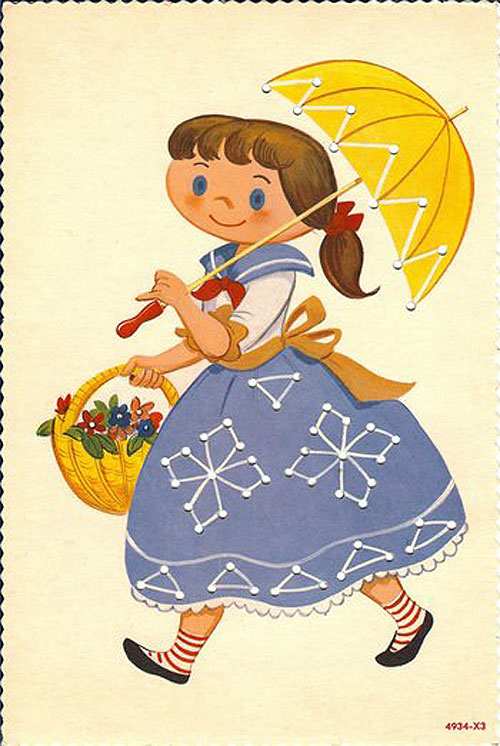 Image via: Happy Hearts at Home.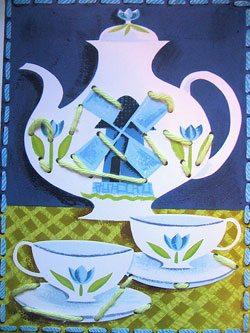 Images via: MeetMeatMike.
Images via Betwitched Magic.
There are of course great lacing card sets available online too, like this sturdy looking set based on Cinderella from Etsy seller, Kris67.
Oh, and I love this wooden squirrel one. I think it's my favorite–from TnTWoods.
And Melissa and Doug even have a great set of doggies and kitties that can be laced.
I also think lacing cards would be pretty easy to make–just color copy some lovely images, laminate them, go at it with a hole punch and voila–lacing card.  Just add a big plastic needle and thick yarn and you're done!
Crafters out there–how do you get your kids involved in your sewing endeavors?