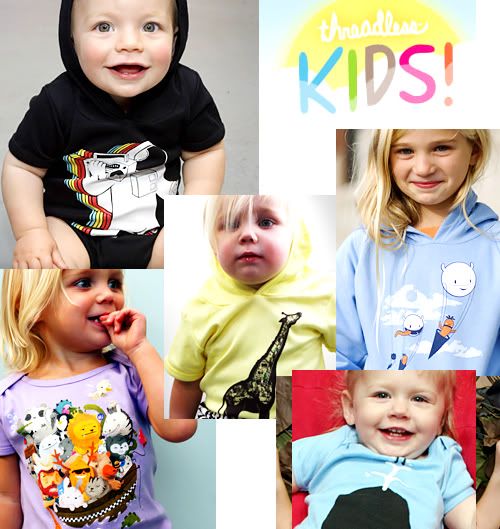 Threadless has always been one of the coolest site's around for getting rockin' tees—designers submit illustrations and then the community votes for their favorite designs and the top picks are produced each week. It's an endless rotation of cool, fun, graphic shirts. Sooooo you can imagine how deeeelighted I was when I discovered the sassy spawn of Threadless: Threadless Kids. If you are lucky enough to live in Wicker Park, Chicago you can hit their actual store front, but for the rest of us we'll have to shop online. And great news, they're having a HUGE SALE and all onesies, tees and hoodsies (a onesie with a hood, doncha know!) are $9 clams. YEOWZA! Methinks we're gonna have some totally groovy arty bebe's out there after this post!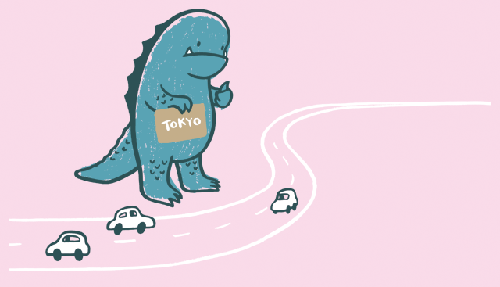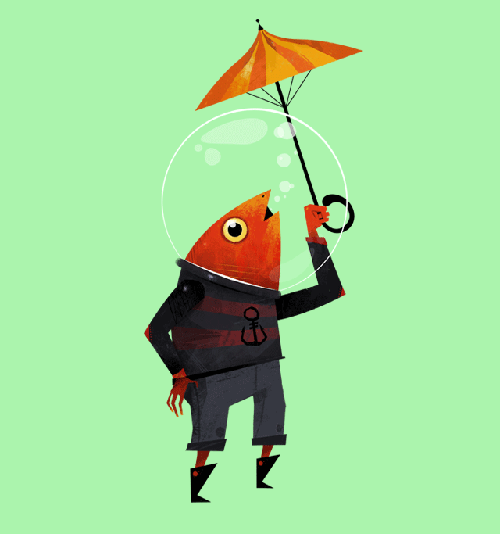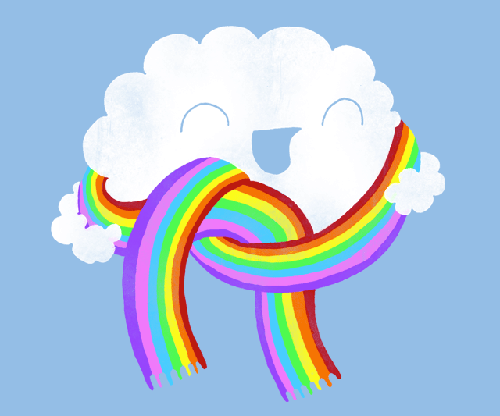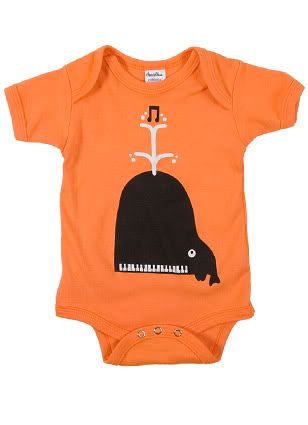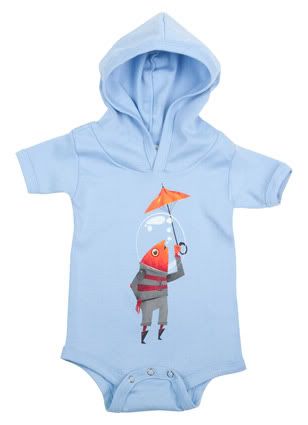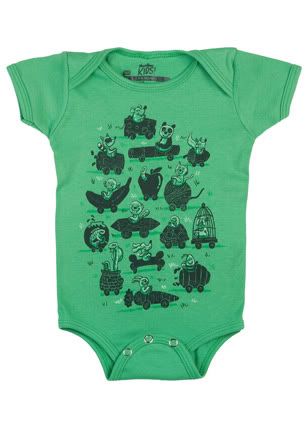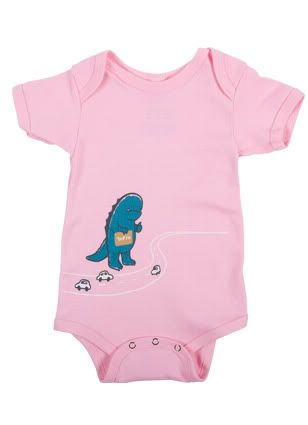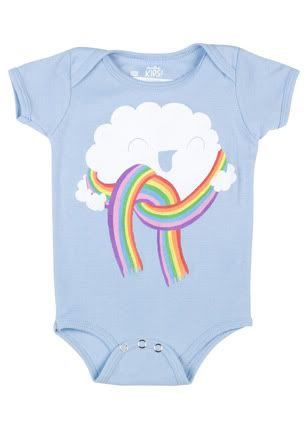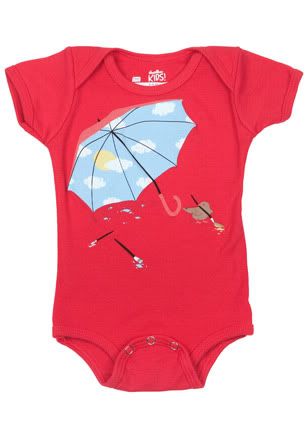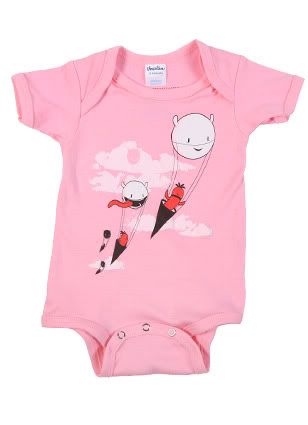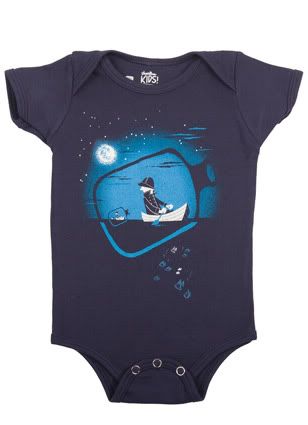 There are TONS more styles (and they have sizes up to 6-8 for bigger kiddos) so swing by Threadless Kids to check 'em out!
UPDATE: Thanks to our sweet reader Esther who reminded me that Threadless tees run SMALLLLL. I would recommend sizing up just to be safe!