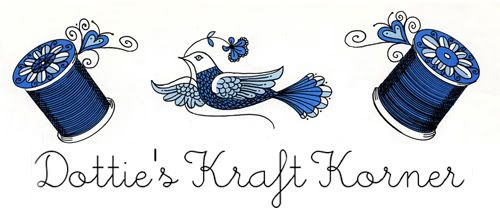 (Image via: Purl)
During these lazy hazy days of summer, you still want to get your craft on of course, but you want to do it quickly so you spend more time lounging in the hammock, bike-riding, grilling, spitting watermelon seeds, going to the beach, running through a sprinkler and just plain old enjoying this sunny funny giggly time of year.
So, I've rounded up some of my favorite summer crafty projects that are light, fun, and add to the overall summer fun for you and your little ones. (Hey, that rhymes!)
Summer always reminds me of hours spent making daisy or dandelion chains. Sadly, my little works of art were wilted mush by the next morning.  If only I had this ingenius Hana Ami flower loom and sweet tutorial from the lovely folks at Purl as a kid…  Talk about taking friendship bracelets to the next level! What a perfect little prezzy to tuck into the next care package going out to your kid's camp.
Let your kiddo be king of queen for a day with this charming crown tutorial from the long thread that could be used to make special birthday crowns as well.  Just think of all of the great pretend play that can happen with such a simple bit of sewing.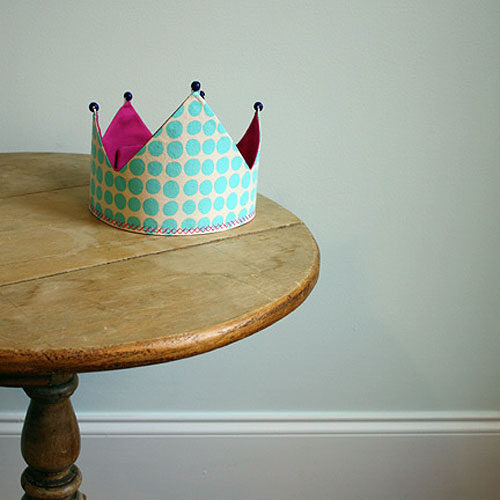 Do you have thirty minutes? Well, then you have enough time to make this dress from crafty wunderkind blogger Grosgrain. Imagine it sleeveless for the summer. Heck, I'm sure that would knock off at least 10 minutes. Sweet!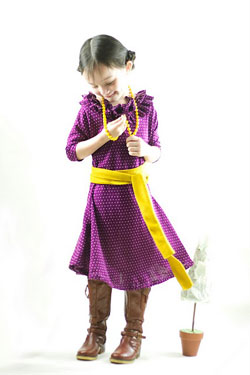 It is never too early to teach your wee one the power of a balanced check book.  So, why not start them off playing "store" in style by making kiddo checks, courtesy of that clever clogs blogger Cathe Holden of Just Something I Made. Perfect summer rainy day game that will keep them busy for at least an hour while you finish the last chapter of your beach paperback.
I must admit that there are a slew of great dress tutorials out there. But what about the boys, eh? Well, they deserve their own cup of crafty awesomeness! Like this great tutorial on how to turn a t-shirt into a pair of toddler pants that was featured and done by those clever ladies over at  Rookie Mom.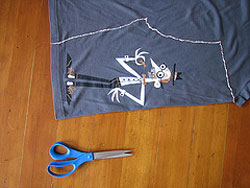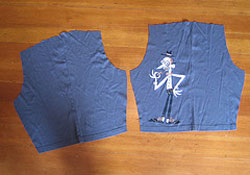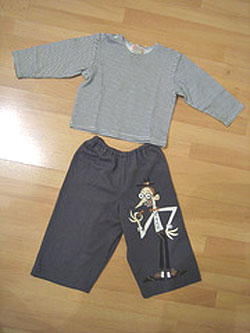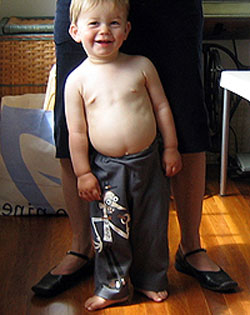 Oh, summer crafting. I can't wait for that three day weekend in July and the Peach to settle down for a long baby nap. Aaahhh, let the sewing begin!
What do you plan on making?