Yes, my friends, it is that special time of the week:

I know we are already in swimsuit season, but I'm always looking for a good sale in July before the stock goes way down and can be enjoyed throughout the summer.
There is something so cuddly and cute about these  vintage styled swimsuit from May Oleon or should I say "Modern Kiddo Heaven".  They have quite a few charmers like this one to choose from at Meme du Pariel.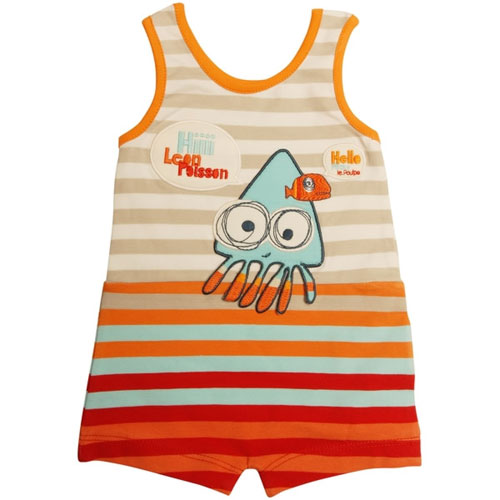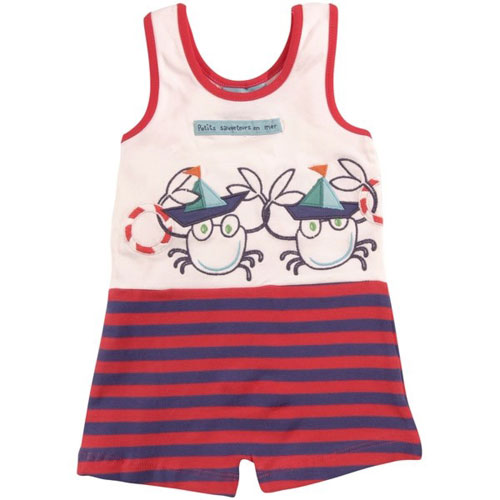 A is for apple–but I think in this darling swimsuit I think it stands for awesome! And the fact that it comes with a matching swim cap.  Well, excuse me for a moment while I buy this one. From My Rocking Wardrobe.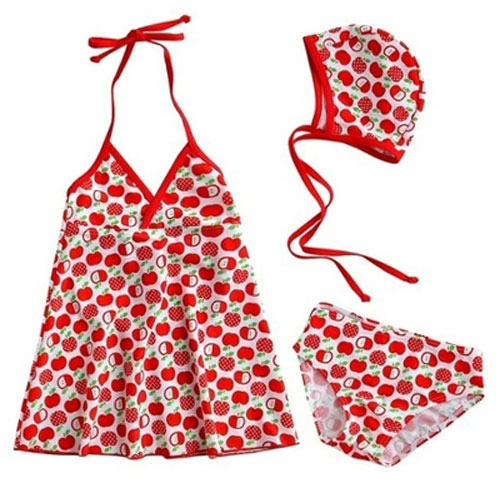 You gotta love Old Navy for combining great style with great prices. And in the swimwear department they do not disappoint.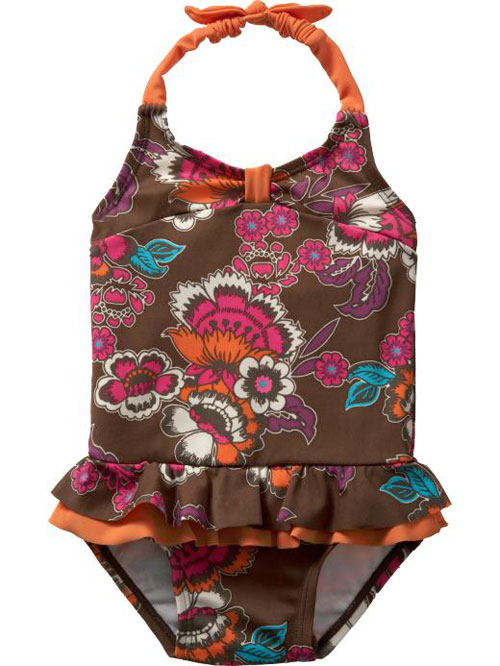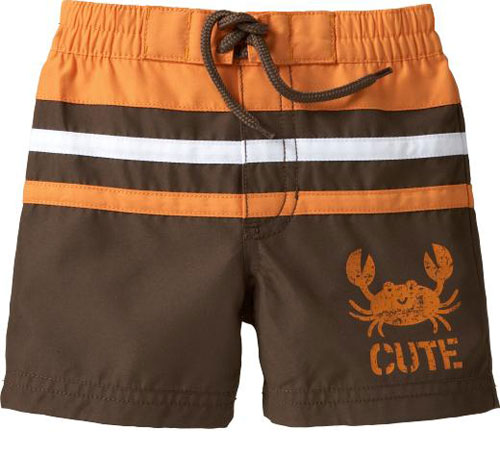 I've written about the extreme cuteness of Pink Chicken swimsuits in the past, but I haven't written about them being on sale at ChiChi Bean.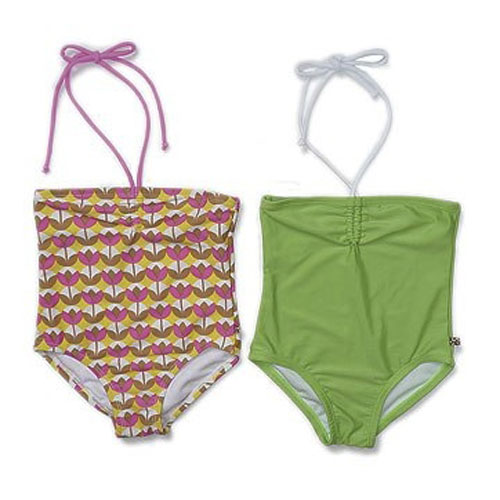 With the name Dottie, you know I got a thing for polkadots, so when I saw this little dotty gem from Banana Cabana I had to giggle with delight and include it in our round up. And TuttiBella has them on sweet sweet sale to boot!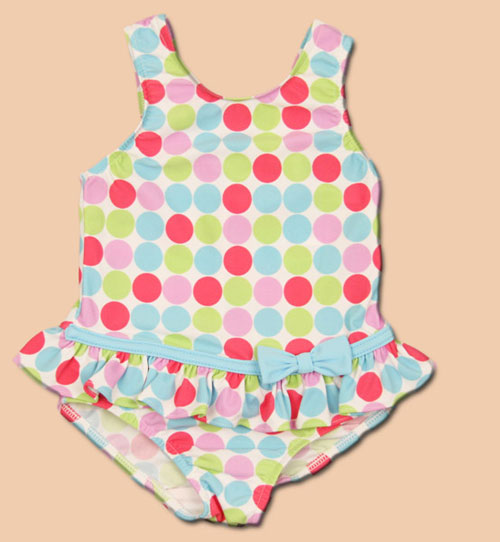 Quicksilver is a great brand for boys swim trunks and I'm totally crushing on this lightly tiki inspired goodies that are now on sale at Honey & Heroes.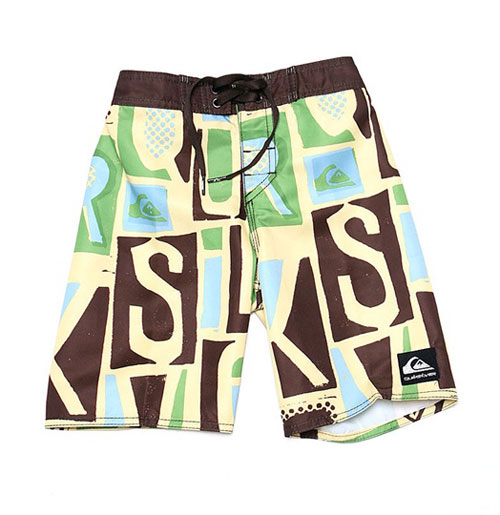 Although I've been passing some of the cutest swimsuits ever at Target, I'm happy to say, they still have a grand selection and at great prices too.  For boys and girls!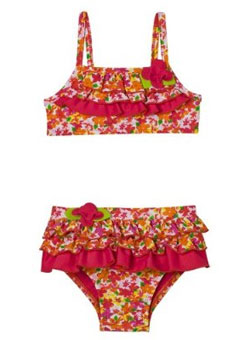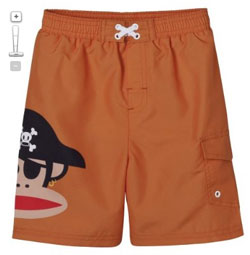 These  koi trunks from Moster Republic will have Daddio wanting a pair in his size. Too bad–all this cool fashion is for the under one set.  And on sale right now at ArtBebe.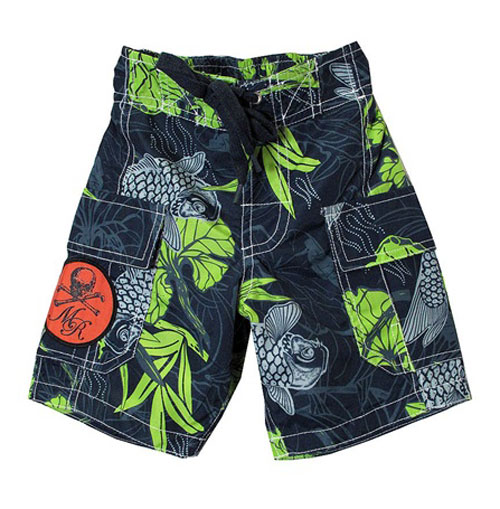 My friend Meredith calls  her sweet fair-skinned little one her sweet little piece of chalk.  For these little ones, coverage is key.  Fortunately idat has these terrific sunsuits that keep little ones skin safe from the harsh rays of the sun.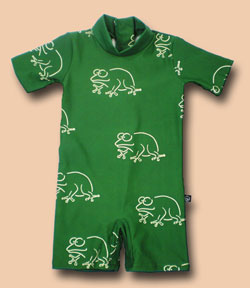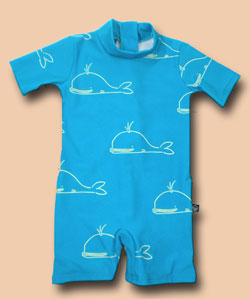 And Euro favorite, Boden is having a sale on some sweet baby swimwear too–like these great lobster swim trunks and these button koot swim pants. With the ruffle. And a full belly.
Even the most pristine penny pincher needs to splurge every now and then–so why not on one of these swimsuits from Floatimini.  I just can't resist a ruffly bottom. Can you?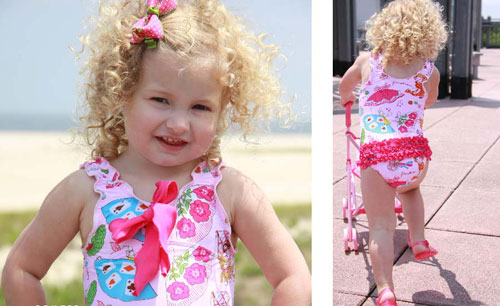 What is your little  wearing when they hop in the pool this summer? Do you know of any good baby swimwear sales?