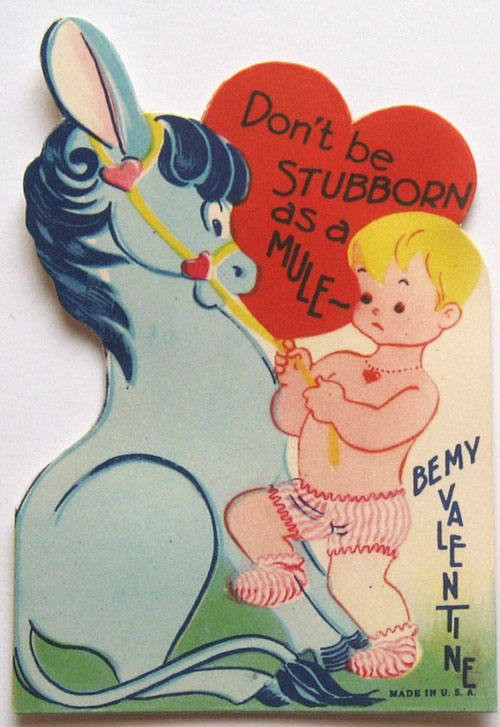 Vintage card from Etsy seller, StarMango.
For some reason Valentine's Day always looms large in the mind of a child as a COMPLETELY IMPORTANT HOLIDAY. I remember the obsessive ritual of making valentines for classmates and discussing the perfect red outfit to wear on Feb. 14. And later that night I was always over the moon with joy when I was given a wee heart-shaped box with mediocre chocolate in it from my parents every year.
But now as an adult, I am not a person who is likes hearts on my stuff.  I mean, it's not's Valentine's Day the whole year, so why put hearts on everything for one freaking day? But of course, those charmers at Etsy helped melt my icy heart with some grand goodies that aren't too cloying and I would be delighted to see  all year round! Because sometimes, you gotta try to mix it up. And nobody mixes it up like Etsy. So I present my top Etsy kiddo finds to wear, hang and eat.
Nothing is more awesome than sidewalk chalk to a kid.  Put a piece in their hands and get ready to read a few chapters of your book.   And what kid wouldn't dig these sweet chalk hearts.  The best part about these is that they won't break the bank–so you can start saving your pennies for all those jelly bellys you are going to buy next month.  From Etsy seller, Sunshine and Sidewalks.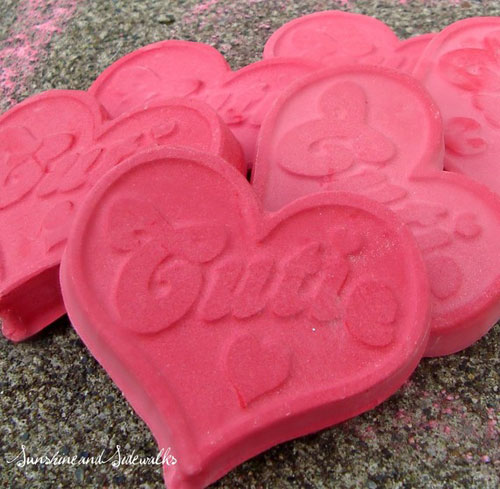 This darling dressie is for the girlie girl who loves a good ruffle. Which is probably 3/4 of all the girls out there. From Etsy seller, Itzi and Bitzi.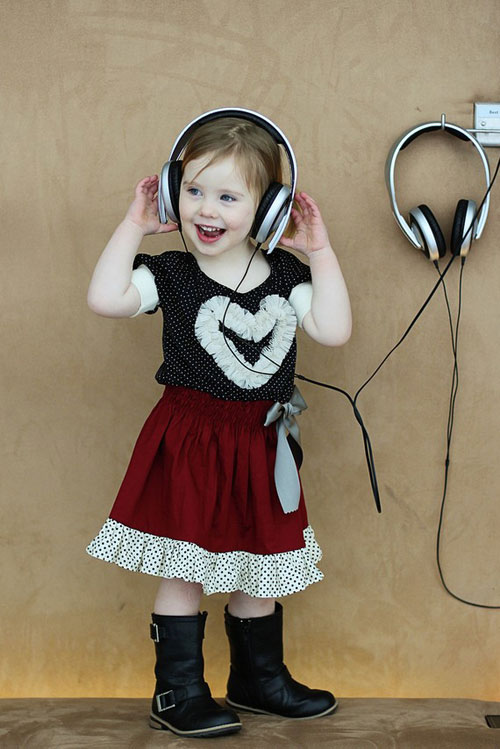 I think Valentine's Day must be hard on boys.  They have to put up with cloying cards when all the really want is the candy.  Besides, girls are gross, right? The only cool one is Mom.  And that is why this hat exists.  From Etsy seller, StufflSew.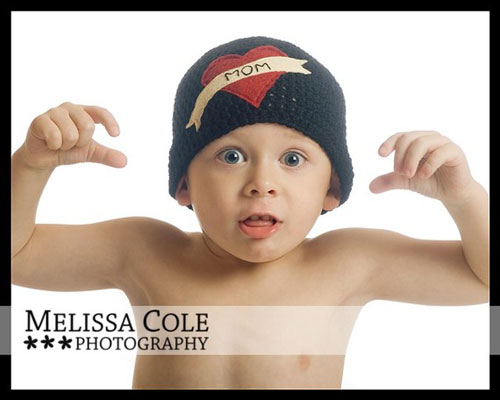 This is a great example of a nice use of heart that isn't too cloying and can grow with your child or heck–even you!  Such a charming frame that also features a cat. BONUS! From Etsy seller, I Heart Kid Art. Nuff said!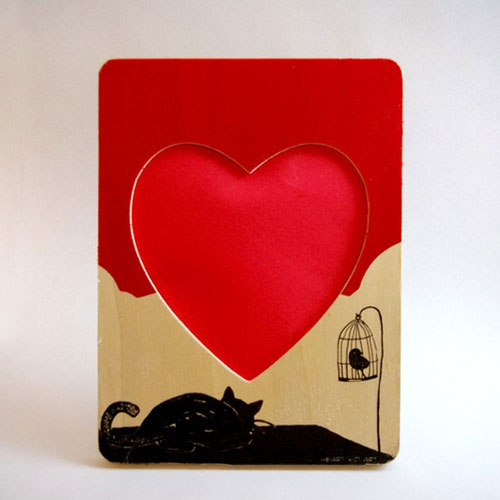 I think this would be an amazing gift to give to a preggie lady you might know. Or actually anybody.  It's just so very dear and would make any person smile. From Etsy seller, Bopeepbaby.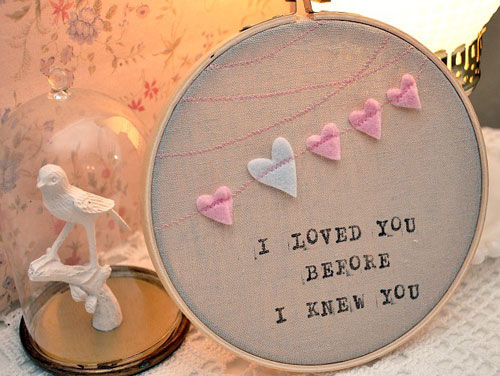 I know many a Daddy that would be quite delighted to have his little kiddo come down from her room Feb. 24th morn wearing this barrettes. From Etsy seller, Dunlap Love.
Sometimes you just want to go big or go home on VD, so why not do it with this heart-filled house?  This is truly ingenious if you ask me.  You just need a card table.  And voila–instant kid nirvana. From Etsy seller, Miss Pretty Pretty.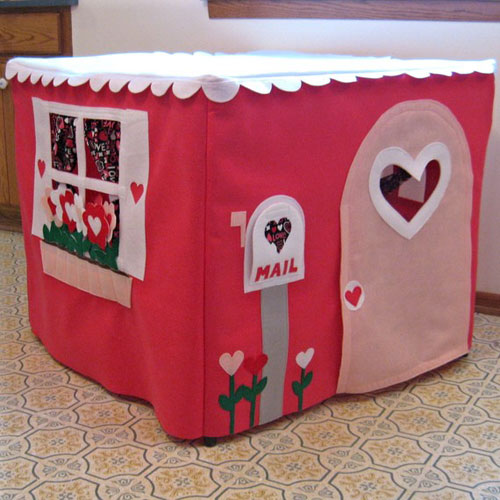 Did you know that you can also buy yummy treats on Etsy? Like these adorable cookies? From Etsy seller, Whimsy and Spice. But you gotta order today to get them in time for Monday.
To end on a bang, I would like to revisit these fabulous skivvies that I featured last year around Valentine's Day.  Still awesome! Thanks Etsy seller, Small Threads, for rocking my world again!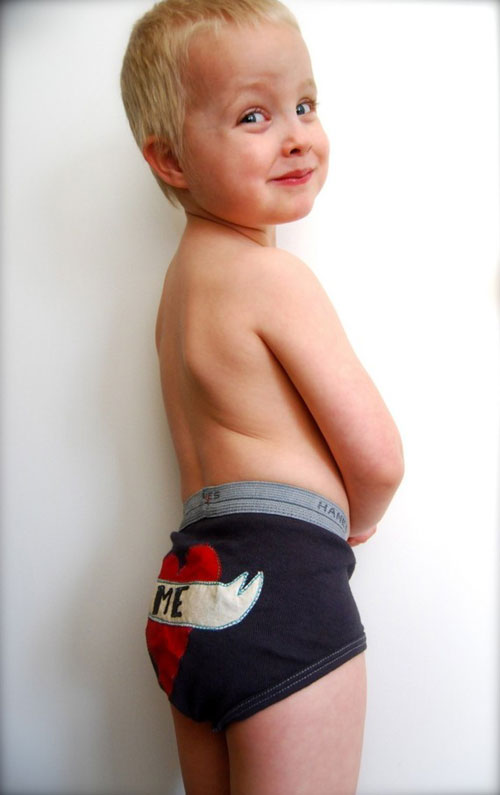 I hope this list makes you smile and get excited about Valentine's Day, because it is having that affect on me!